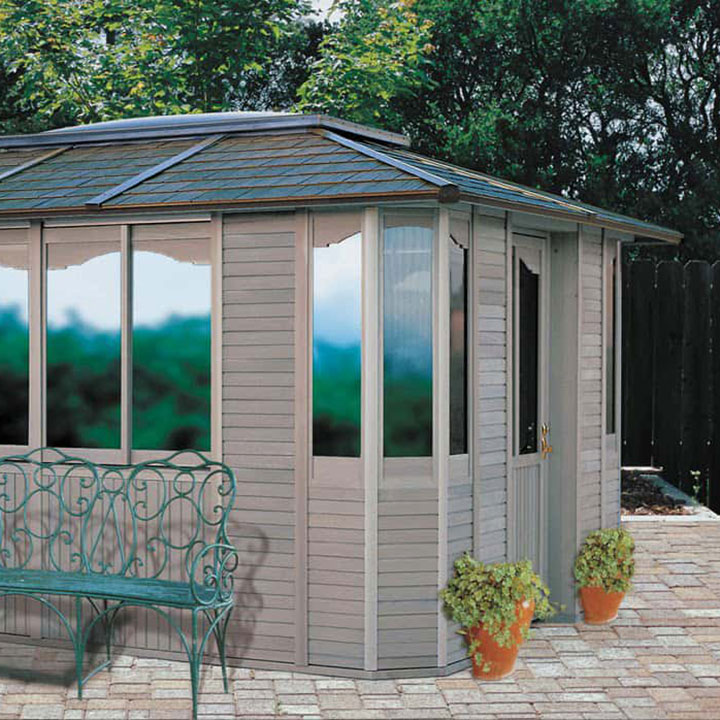 Patio rooms can be ordered fully enclosed or with open sides to suit the degree of protection required.
These structures are intended to be anchored to an existing concrete or suitable patio floor surface. The Vista design includes attractive, maintenance free roof structures and unique exteriors with ample shear strength built in. Time tested and successful in all climates our patio rooms will provide many years of privacy and protection for your hot tub enjoyment.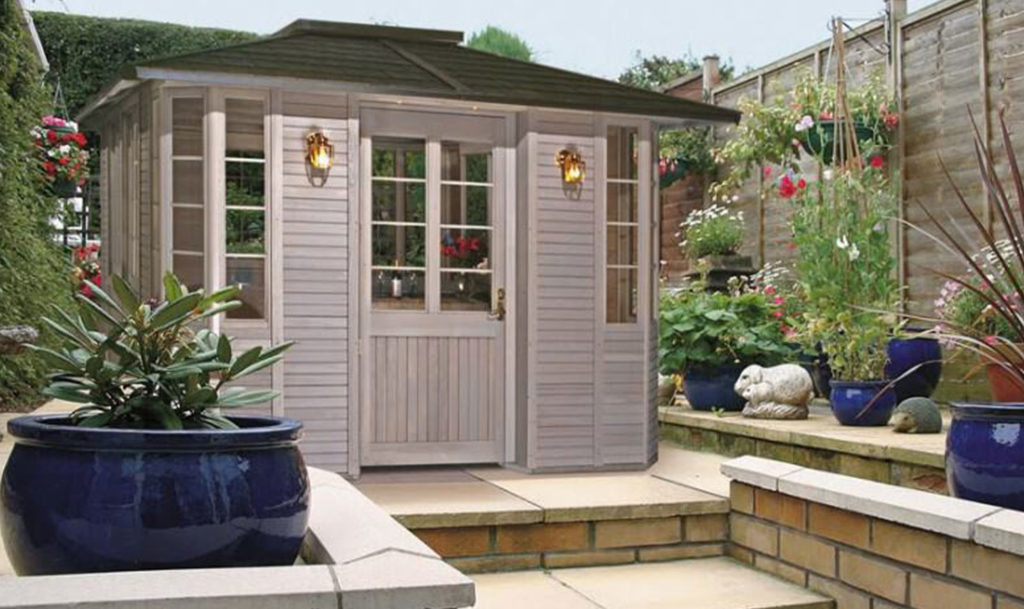 Fully Enclosed Rooms
Fully enclosed patio rooms provide the perfect protected space for a hot tub. Our structures are designed to eliminate air gaps and uncomfortable cold air drafts while still controlling humidity and allowing fresh air flow within the unit. Full size rooms will provide comfortable space for spa steps, cover lift devices and other accessories. Our patio room specialist will work with you to plot out the interior space that you require.
Entry doors can be recessed or flush and can also be hinged or sliding
Door placement can be on any side, in a variety of positions
Many options and alterations are available for enclosed Patio Rooms
Partially Open Rooms
Leave your patio room open and bring the fresh air in while enjoying your hot tub. Open air sides can be configured to block prevailing weather, unsightly views or overlooking neighbors while still maintaining the outdoor experience.
Open-air shelters will house slightly larger spas with more space for steps and cover lift devices. Open air rooms can also be used to create an outdoor dining area or to shelter patio furniture. With these designs we can easily add or subtract entire wall sections to achieve the desired degree of privacy or openness.
Open on 1, 2, 3 or all 4 sides
Can add additional full height wall panels and lo-volt lighting systems
Can be fit with optional Bar Shelves on any open side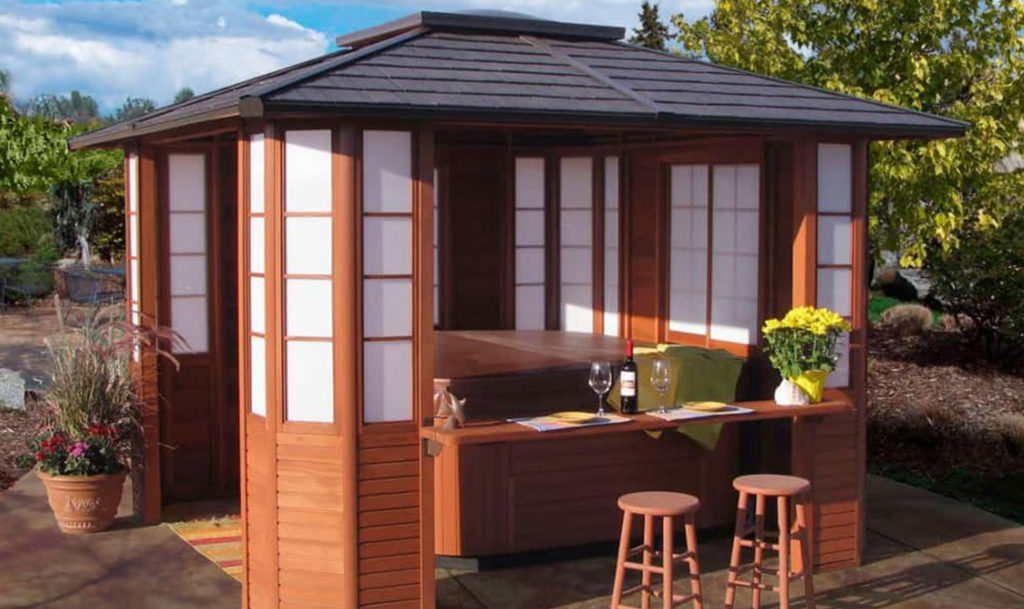 Product Specifications
Stock
Exterior perimeter sizes: 125in x 125in (exterior sides) & 125in x 164in (exterior sides)
Exterior wall height size: 82in
Custom
Exterior perimeter size (exterior sides): available from 88in to 168in
Exterior wall height size (height of wall): available from 76in to 100in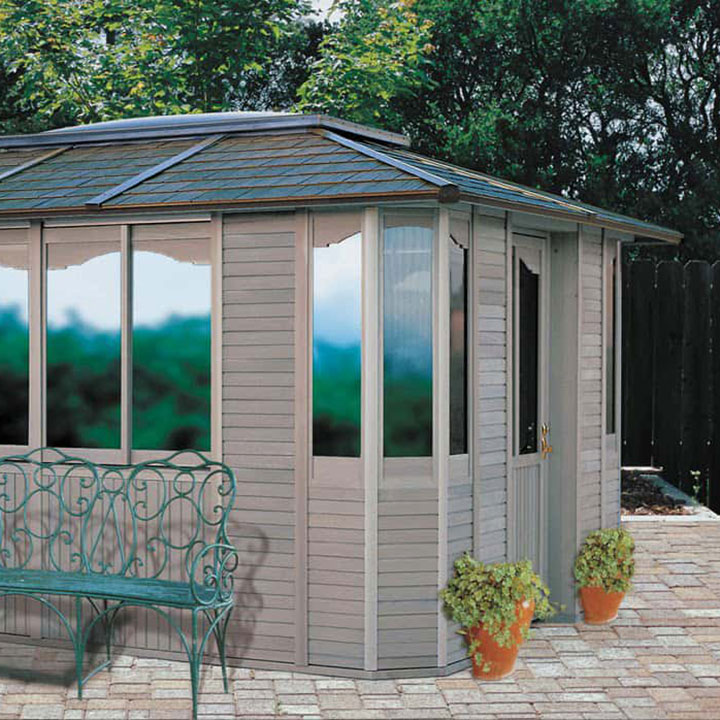 Want More? Try These Gazebos & Enclosures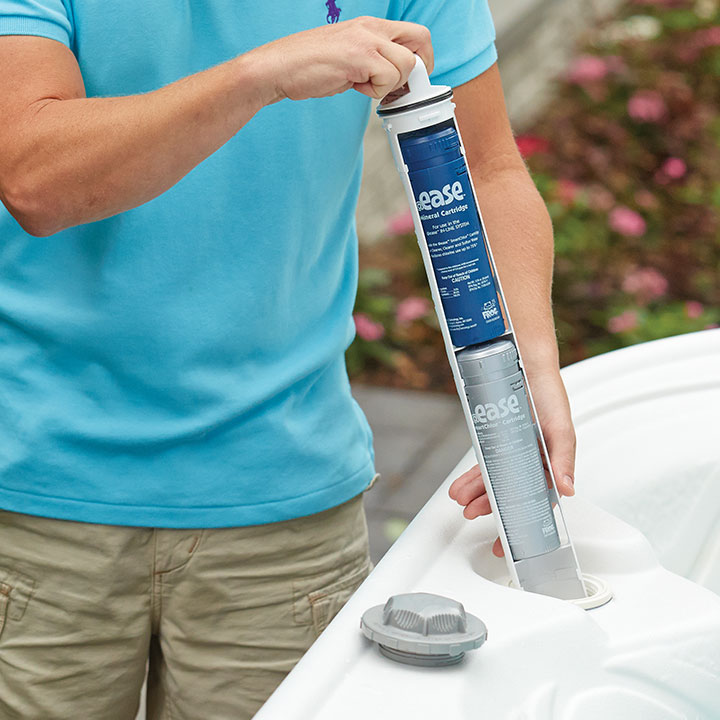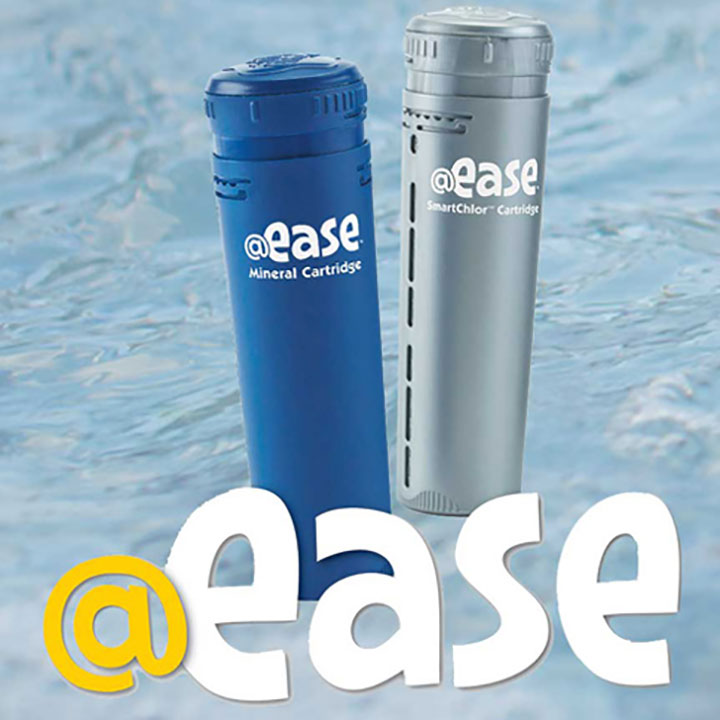 Water Care Systems Caldera FROG Water Care
The FROG @ease In-Line System with SmartChlor® Technology automatically maintains clean water with pre-filled cartridges to eliminate the guesswork and combine chlorine and minerals for self-regulating sanitization.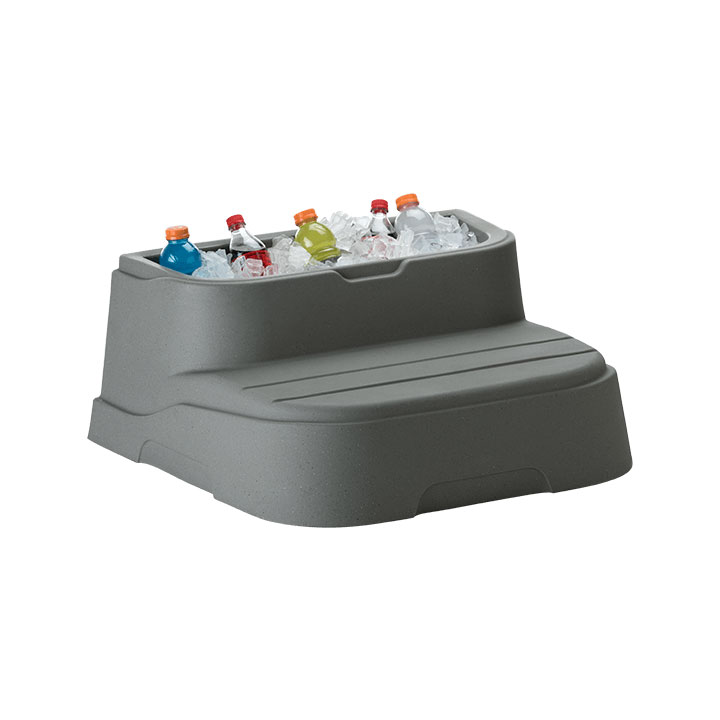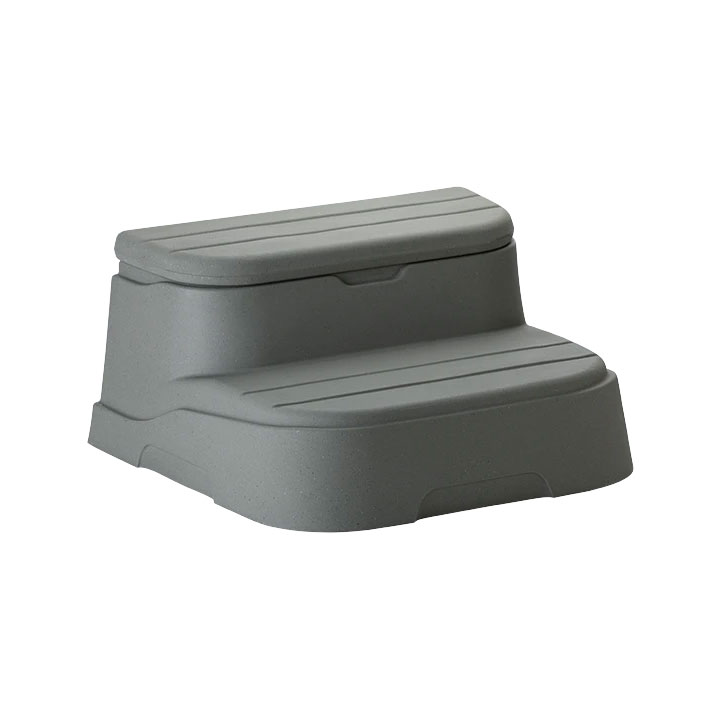 Spa Steps Freeflow Cool Step
Truly the coolest step available! It has an insulated top step and lid to keep drinks cold for days while you enjoy your spa.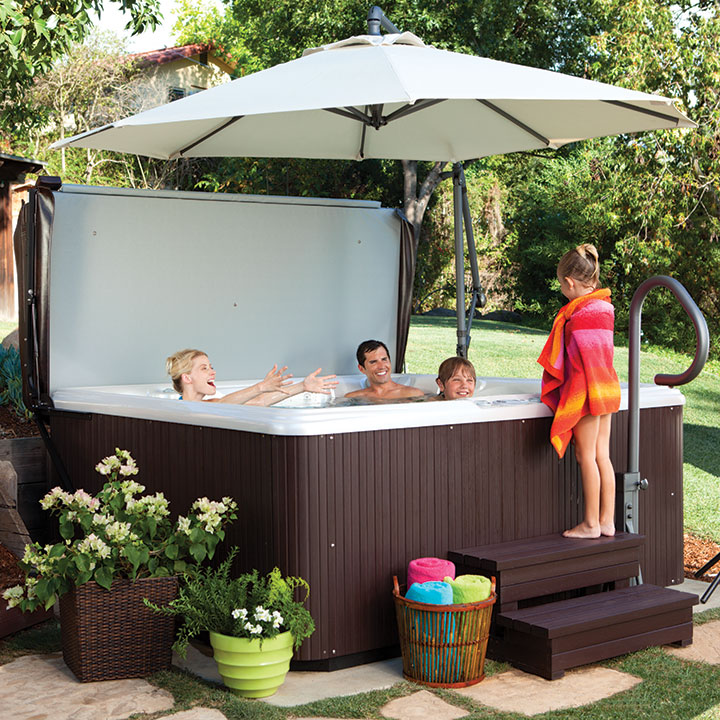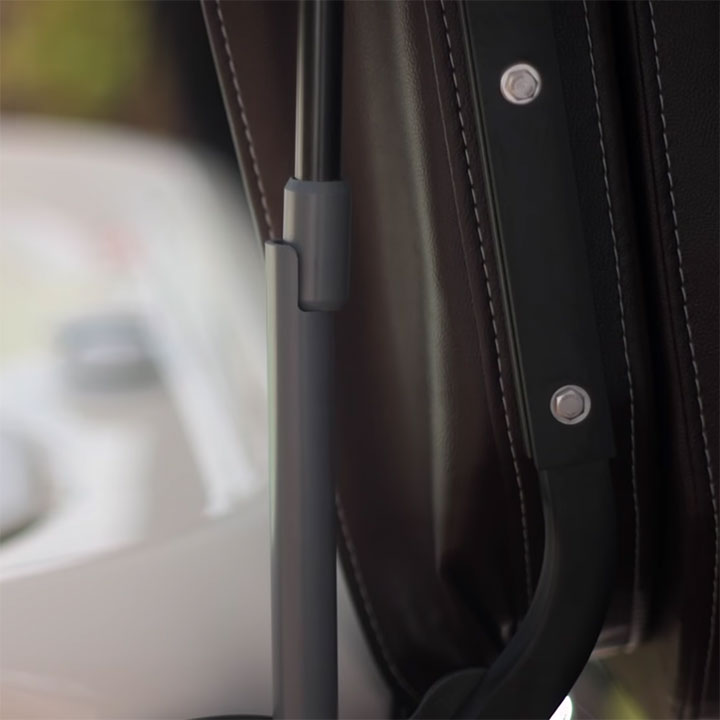 Manual & Automated Cover Lifters Hot Spring UpRite® Cover Lifter
Ideal for limited clearance applications like decks and gazebos, UpRite® allows the cover to fold back behind just above spa bar top to maximize clearance while creating a convenient privacy barrier. Requires only 7" clearance.