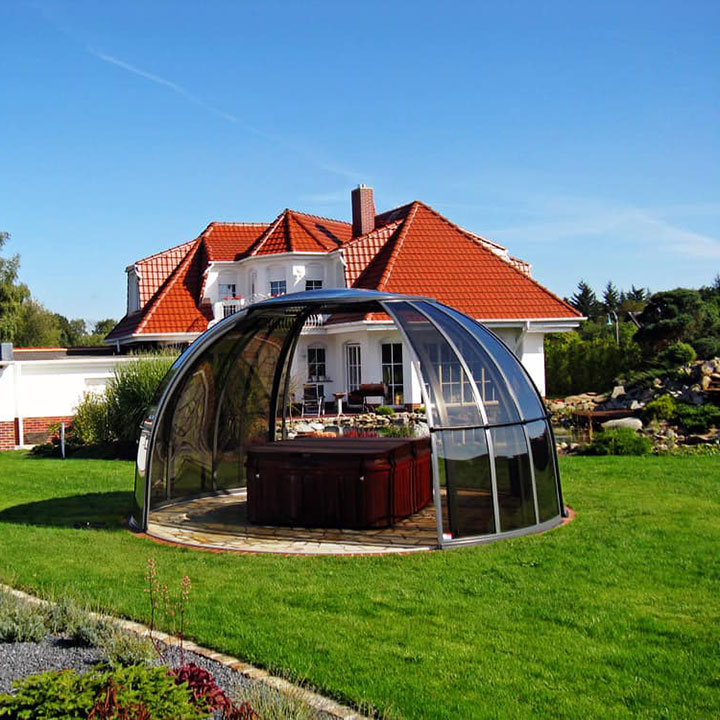 The Orlando enclosure is made of high quality aluminum profiles available in a range of colors and filled with high quality polycarbonate that comes in one of two colors. The Orlando is ideal for a spa, hot tub, greenhouse or an exercise room and can be fitted onto a level ground base including wood decking. With a choice of doors and two model sizes to choose from, it is the ideal leisure / relaxation room to complement your home. The unique hot tub gazebo structure of the SPA DOME ORLANDO™ consists of aluminum profiles whose surface is finished with fired color. The standard transparent smoked brown polycarbonate panels substantially reduce the effects of the sunshine, which creates an environment that is pleasing to the eye and maintains a comfortable indoor temperature. The SPA DOME ORLANDO™ has an easily assembled base, required to be anchored on a level foundation material such as concrete, composite/wood decking or ceramic block, pavers that are in concrete.
Stay Under Cover
Connect to Your Home
Stay warm and dry no matter what the weather
Retractable Enclosure
Let the outside in whenever you want it
Affordable Price
Unique process means premium experience at an affordable price.
Energy Efficient
Helps keep in the heat, so your spa doesn't have to work as hard
Color It Beautiful
Choose color of construction and polycarbonate
Product Specifications
Models
Spa Dome Orlando™ 4000
Spa Dome Orlando™ 5000
Dimensions
Spa Dome Orlando™ 4000:
Height: 7′ 6″ Diameter: 13′ 6″

Spa Dome Orlando™ 5000:
Height: 8′ 10″ Diameter: 16′ 5″
Color of Construction







Color of Polycarbonate




Color of Sliding Rails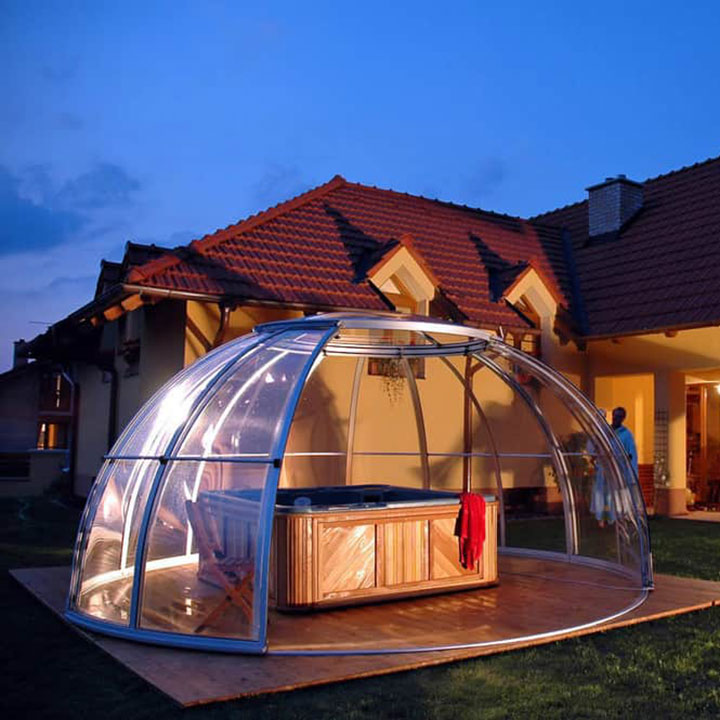 Want More? Try These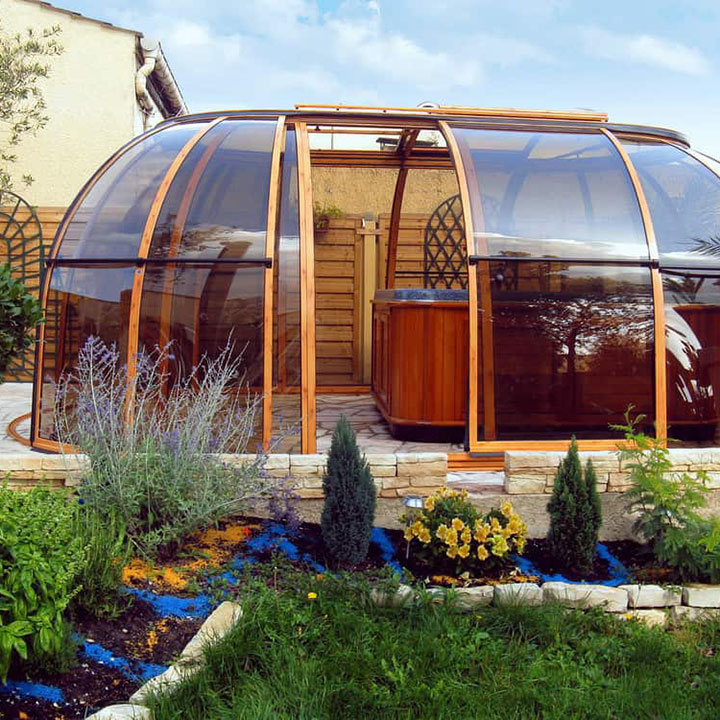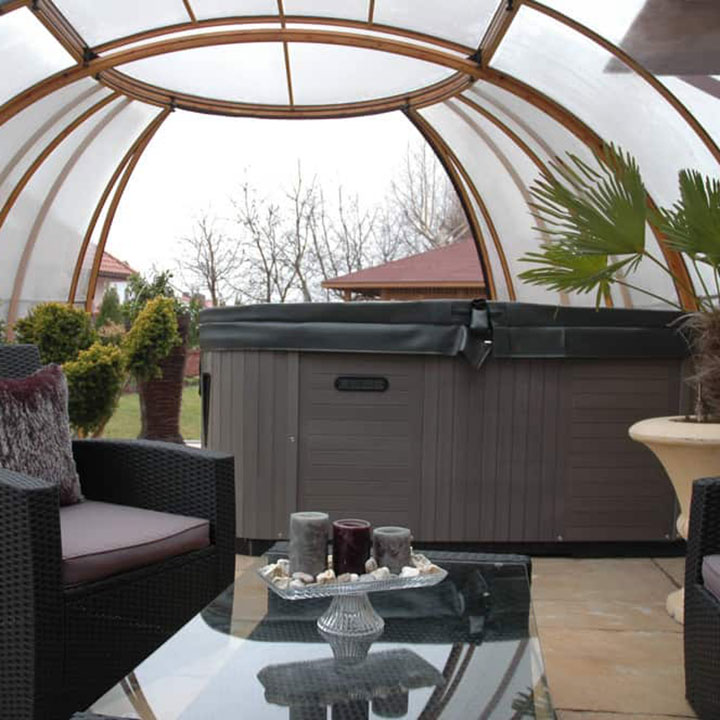 Gazebos & Enclosures Spa Dome Spa Sunhouse
Thanks to its generous size Sunhouse offers customers adequate space to enjoy and relax.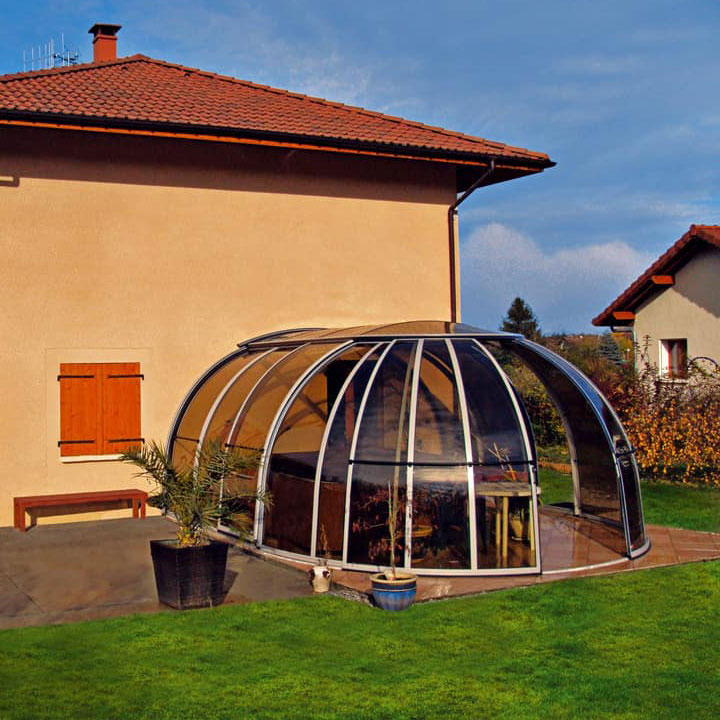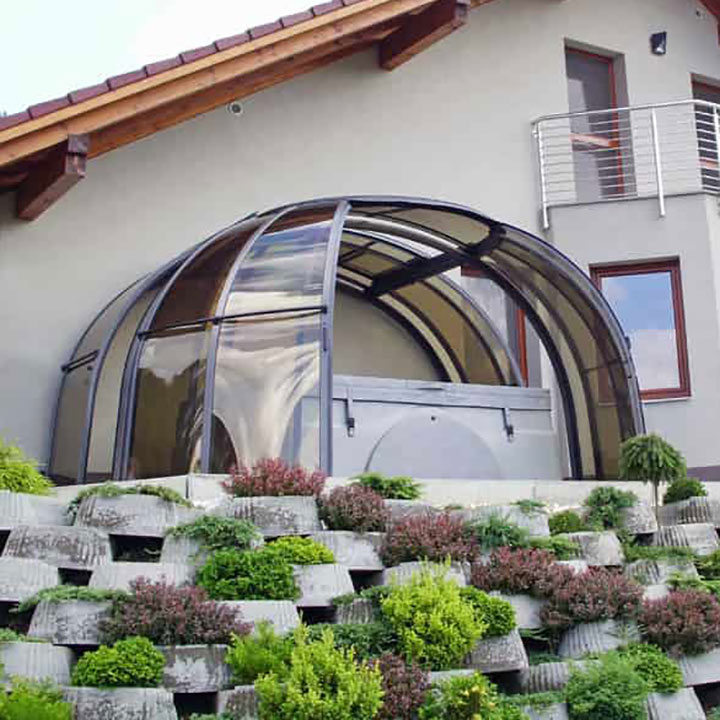 Gazebos & Enclosures Spa Dome Oasis
The Oasis is connected to your property giving you countless options…the main one being you don't have to step outside.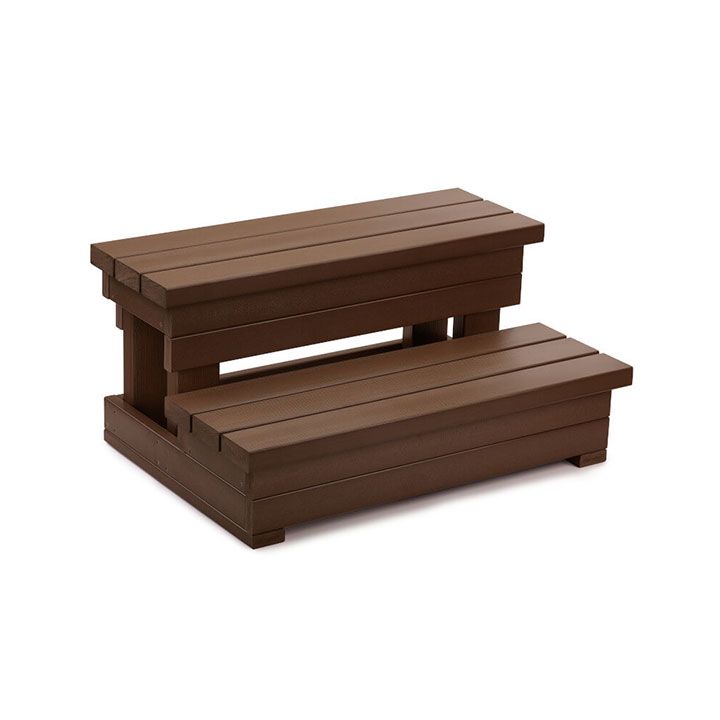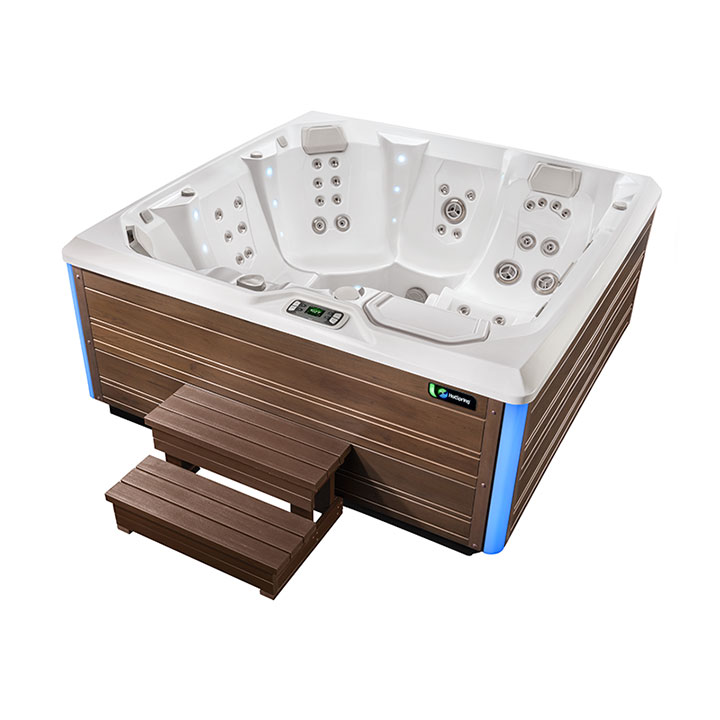 Spa Steps Hot Spring 32″ Everwood Steps
Designed to match the Everwood cabinet, this step features rich colors and a natural wood appearance.