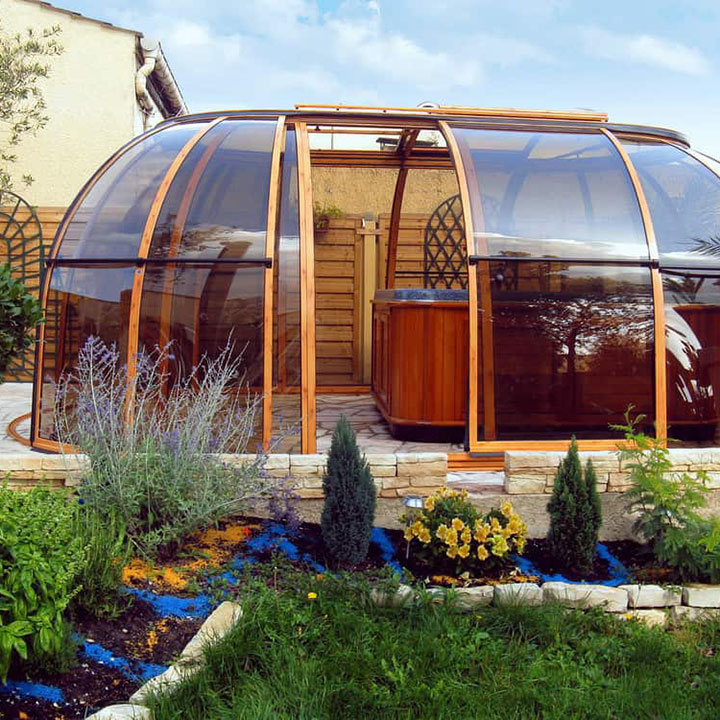 The SPA SUNHOUSE® / SPA GRAND SUNHOUSE® is an oval version of SPA DOME ORLANDO. Thanks to its generous size Sunhouse offers customers adequate space to enjoy and relax. The enclosure is large enough to accommodate a small swimming pool, a swim-spa or exercise pool. With two side doors and sliding roof top in the SPA SUNHOUSE® there is great ventilation within the cover. Choice of tinted polycarbonate, makes this an ideal place to unwind and relax. Structural elements ensure easy manipulation and easy maintenance.
Stay Under Cover
Connect to Your Home
Stay warm and dry no matter what the weather
Retractable Enclosure
Let the outside in whenever you want it
Affordable Price
Unique process means premium experience at an affordable price.
Energy Efficient
Helps keep in the heat, so your spa doesn't have to work as hard
Color It Beautiful
Choose color of construction and polycarbonate
Product Specifications
Models
Spa Sunhouse and Grand Sunhouse
Dimensions
Spa Sunhouse: 20'2" length, 13'6" width, 7'6" height

Grand Sunhouse: 26'3" length, 16'5" width, 8'10" height
Color of Construction







Color of Polycarbonate




Color of Sliding Rails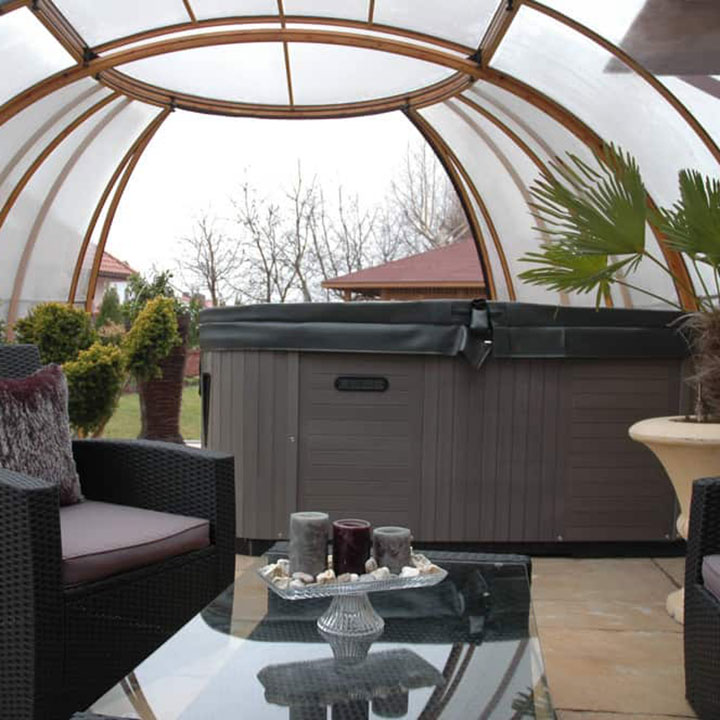 Want More? Try These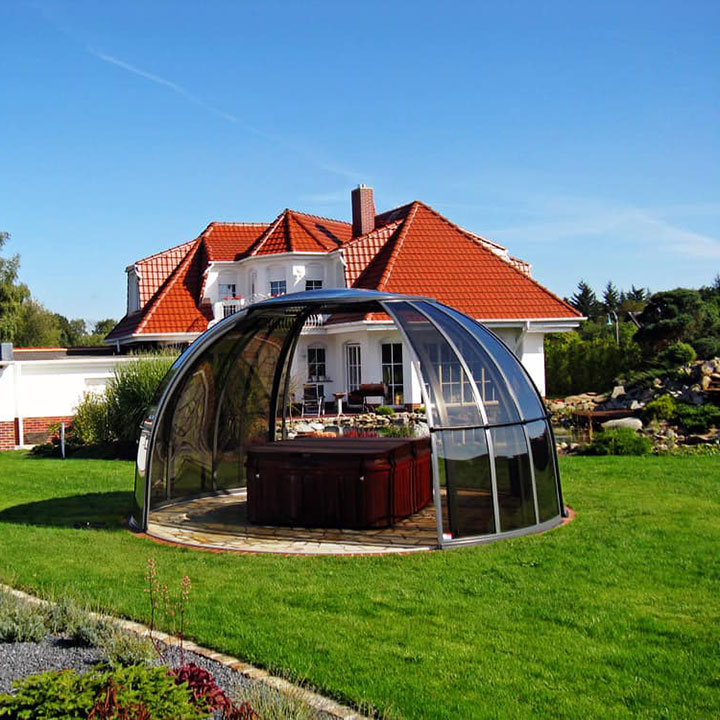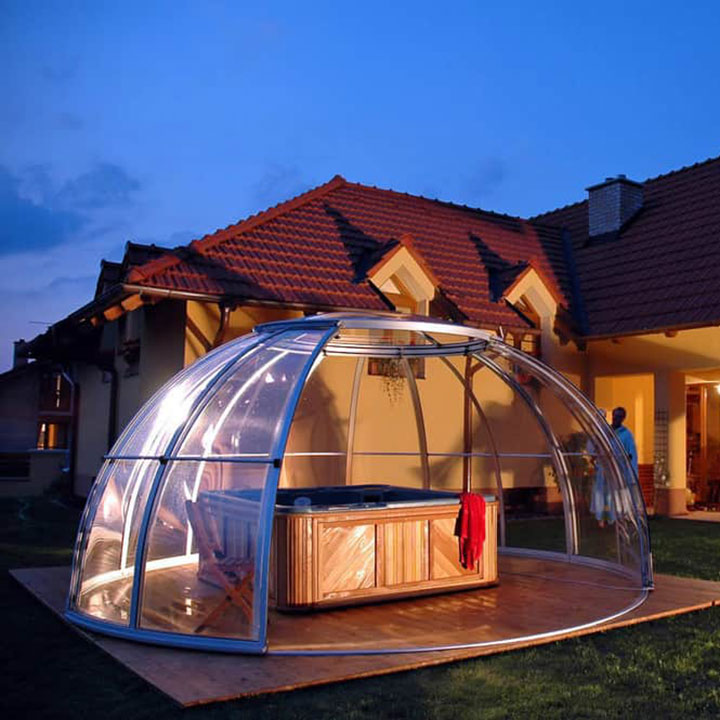 Gazebos & Enclosures Spa Dome Orlando
With a choice of doors and two model sizes to choose from, the Orlando is the ideal leisure/relaxation room to complement your home.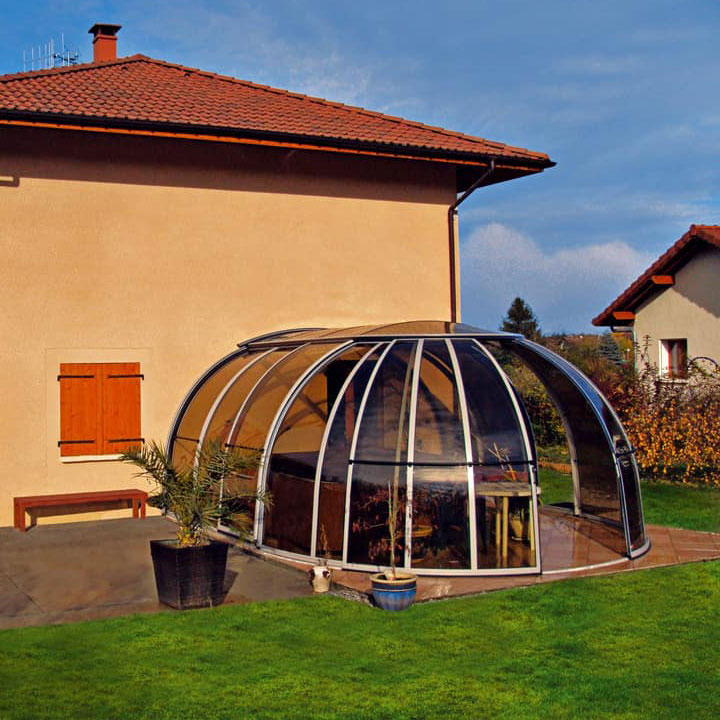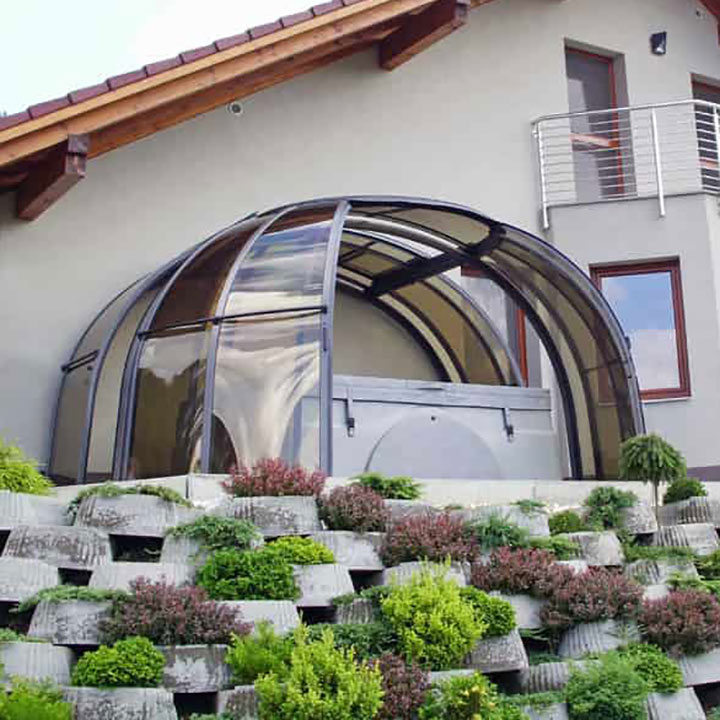 Gazebos & Enclosures Spa Dome Oasis
The Oasis is connected to your property giving you countless options…the main one being you don't have to step outside.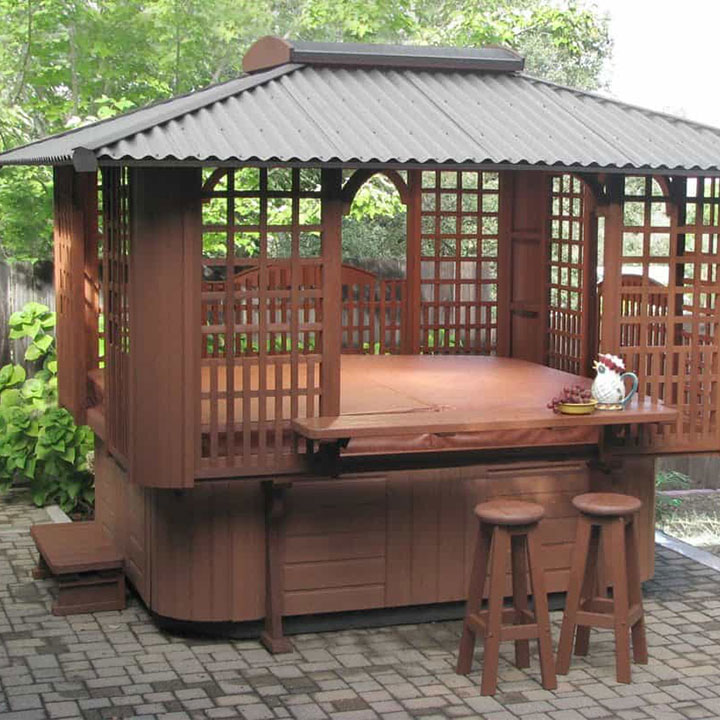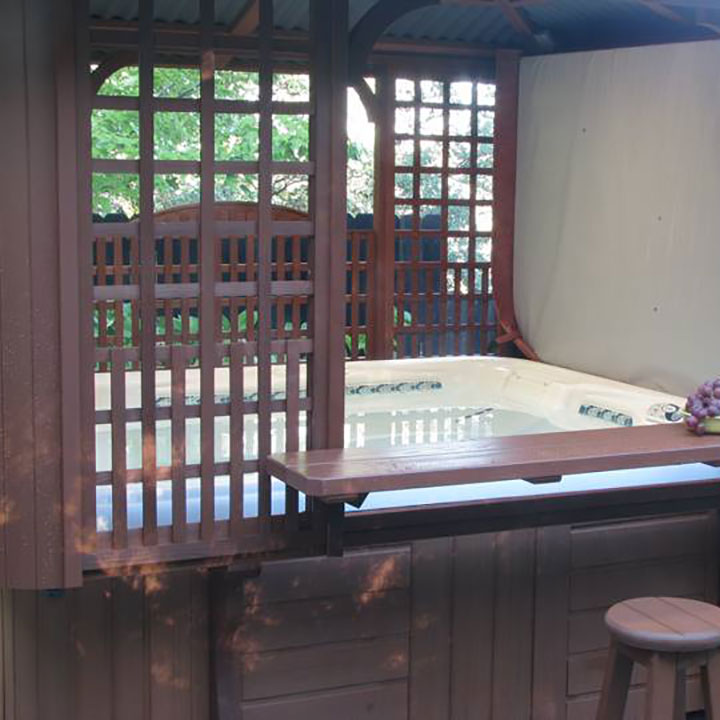 Gazebos & Enclosures Sequoia Spa Shelters Tubtop Model A
An open-air structure for milder climates. Design embodies classic garden styling. Features beautiful lattice paneling and a look that instantly makes your backyard the place to be.