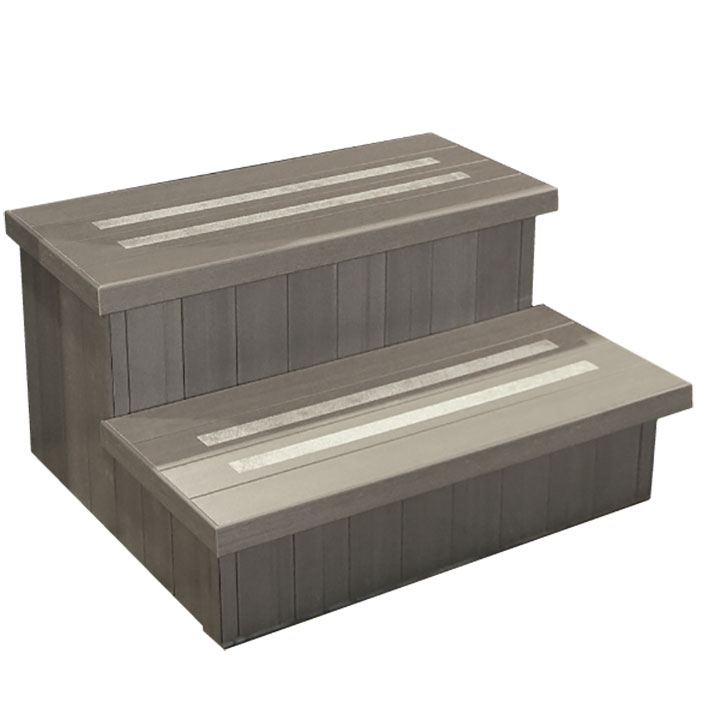 Step right up into your Nordic Hot Tub with a set of stairs matched to your cabinet color!
Nordic step frames are handcrafted from quality treated lumber, glued and stapled for sturdiness.  Additionally, the stair treads have no-skid strips applied to ensure a safe entrance and exit from your tub.
Nordic offers the steps in straight, for our square and rectangular tubs, and curved, to accommodate the exterior curvature of our round models. Nordic Steps are available in all 4 PermaWood™ colors, excluding Cedar.
Product Specifications
Colors
Black, Cedar, Charcoal, Mahogany
Shapes
Straight for square and rectangular models
Curved for round models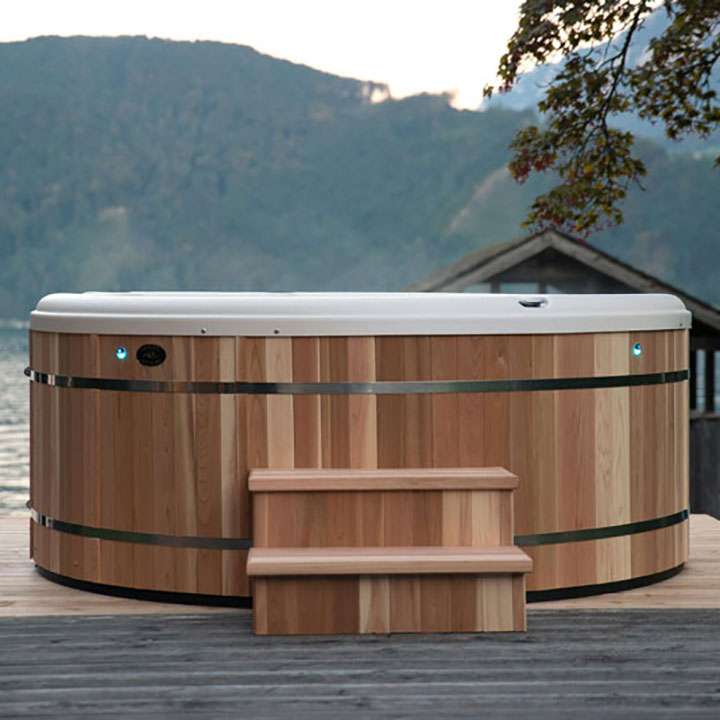 Want More? Check Out These Accessories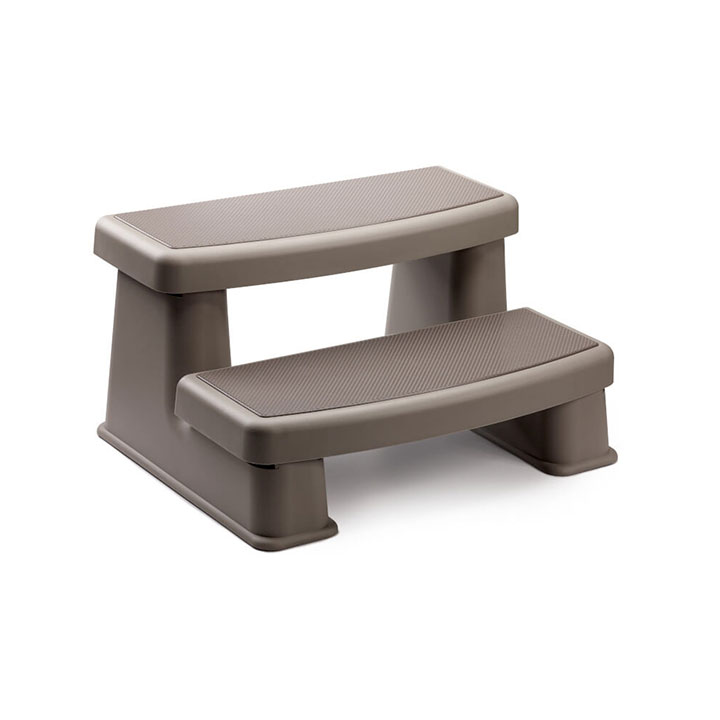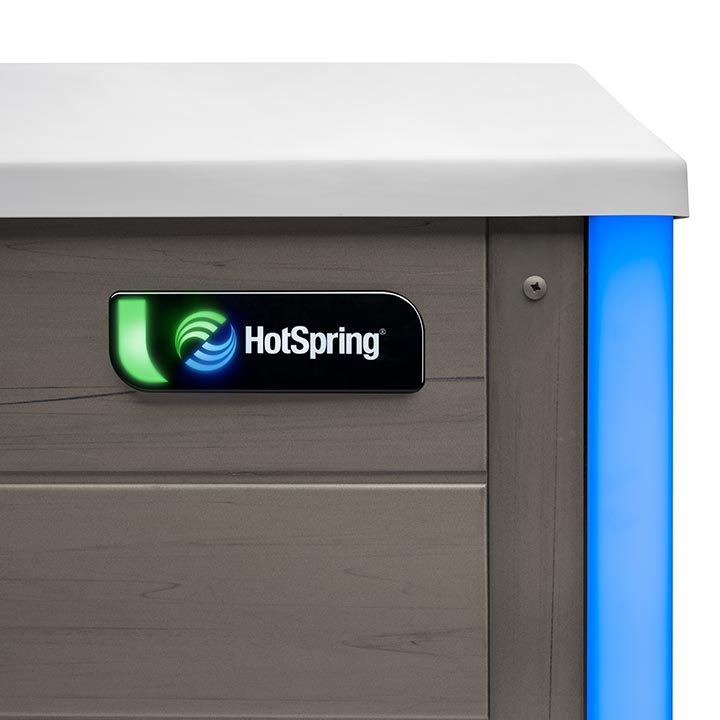 Spa Steps Freeflow Hot Spring Polymer Steps
This spa step is both affordable and lightweight, but by no means flimsy.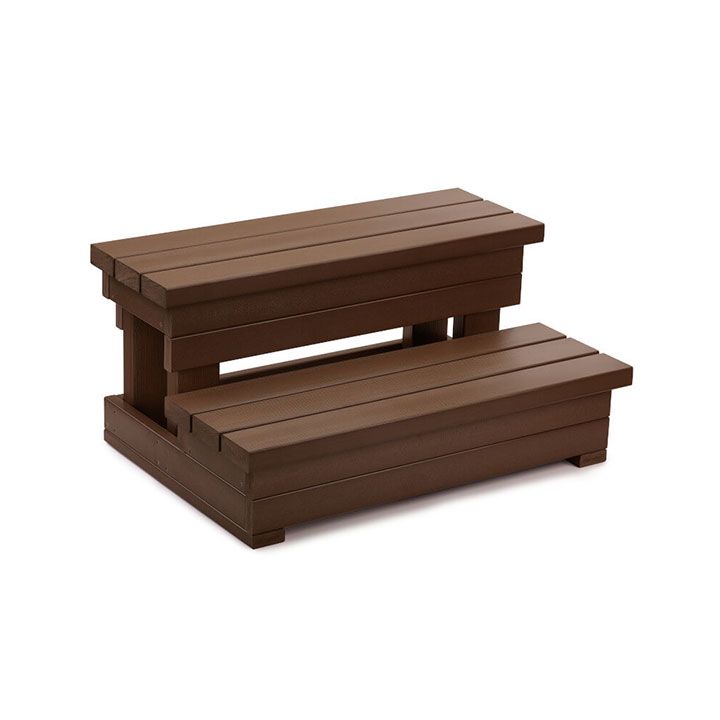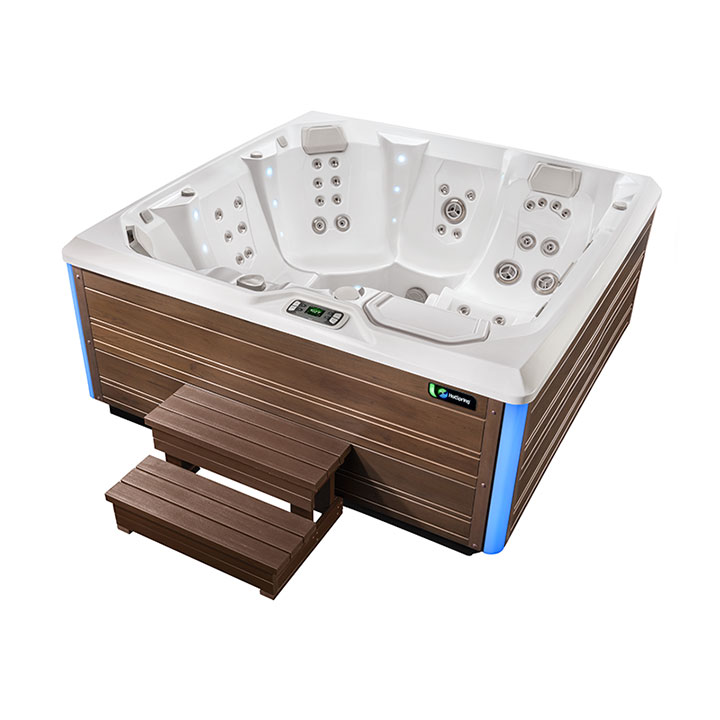 Spa Steps Hot Spring 32″ Everwood Steps
Designed to match the Everwood cabinet, this step features rich colors and a natural wood appearance.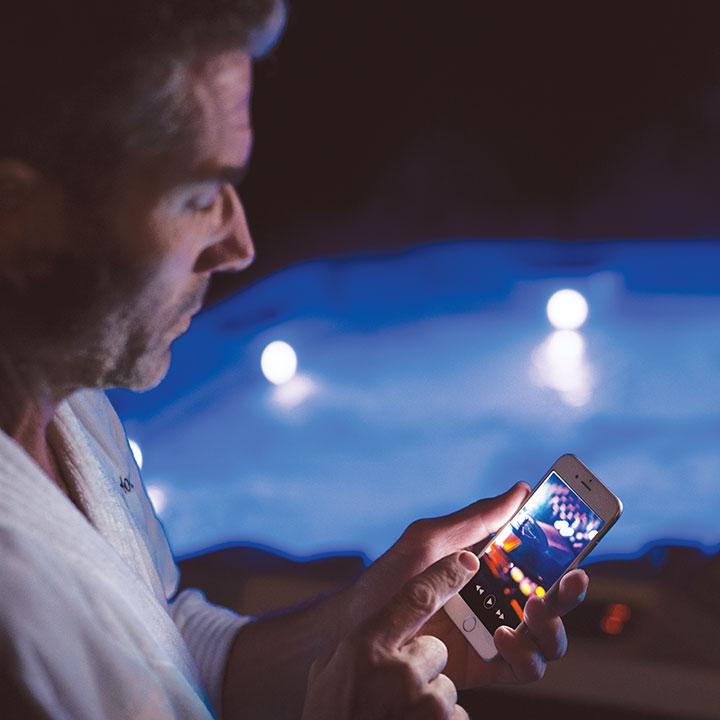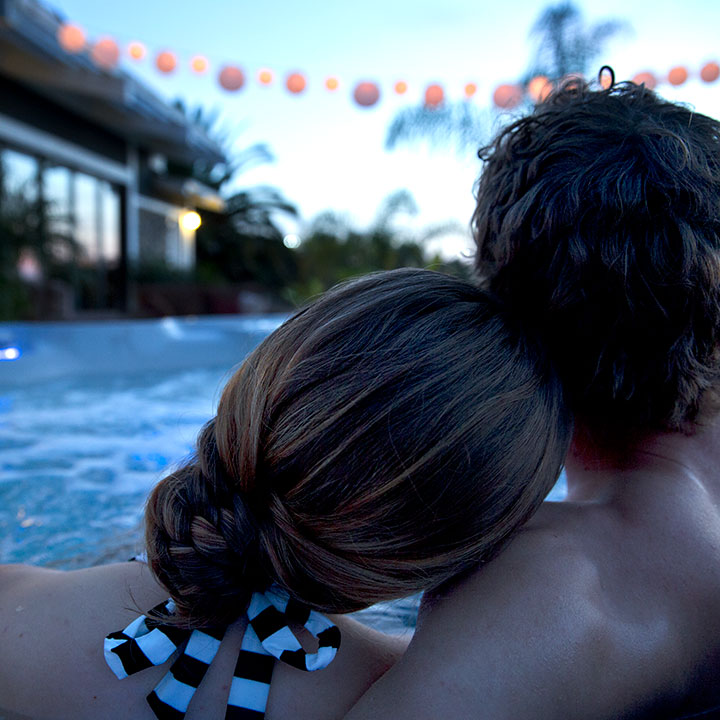 Entertainment Systems In-Home Wireless Dock
With our In-Home Wireless Dock, you can connect with virtually any audio source you choose: iPod®, iPhone®, MP3 player, satellite/AM/FM radio, CD/DVD player to instantly transmit to your spa.