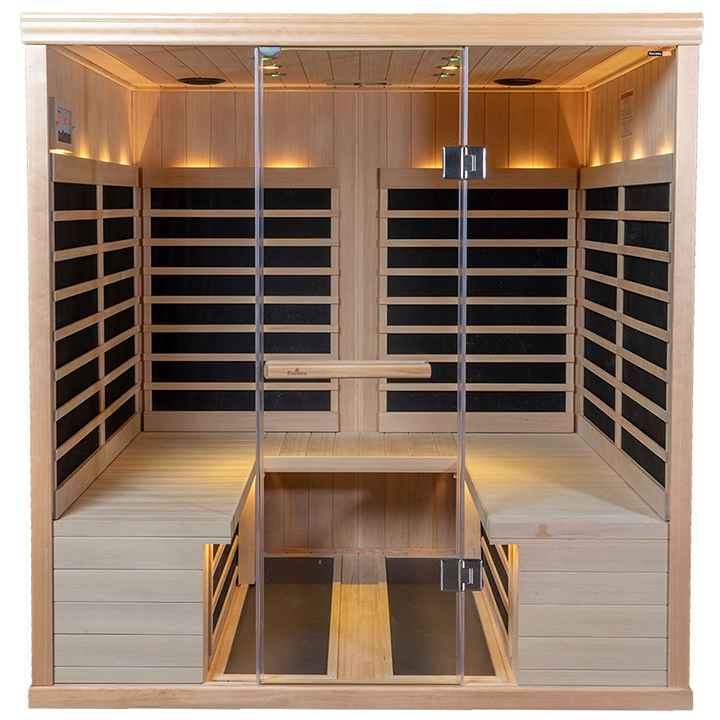 Seating for up to 4 people
By far the lowest EMR/EF of any infrared bathing system —beats even Sweden's tough standards
Exclusive EvenHeat technology—warms quickly and evenly with no "cold" spots
Finishing in clear Canadian Hemlock for its sturdy quality and beauty
Prefabricated panels for fast assembly with no tools —you can enjoy the full detox and relaxation benefits of your Pure Infra sauna within an hour of delivery
Full glass fronts and tempered, top quality floor to ceiling glass doors
Heat Bathing for Your Home
Lowest EMR/EF
Beats Sweden's tough standards!
Full Body Heat
Exclusive EvenHeat warms quickly and evenly with no "cold" spots
Fast Assembly
Prefabricated panels for fast assembly with no tools
Easy on the Eyes
Finished in clear Canadian Hemlock for its quality and beauty
Full Glass Fronts
Tempered, top quality floor to ceiling glass doors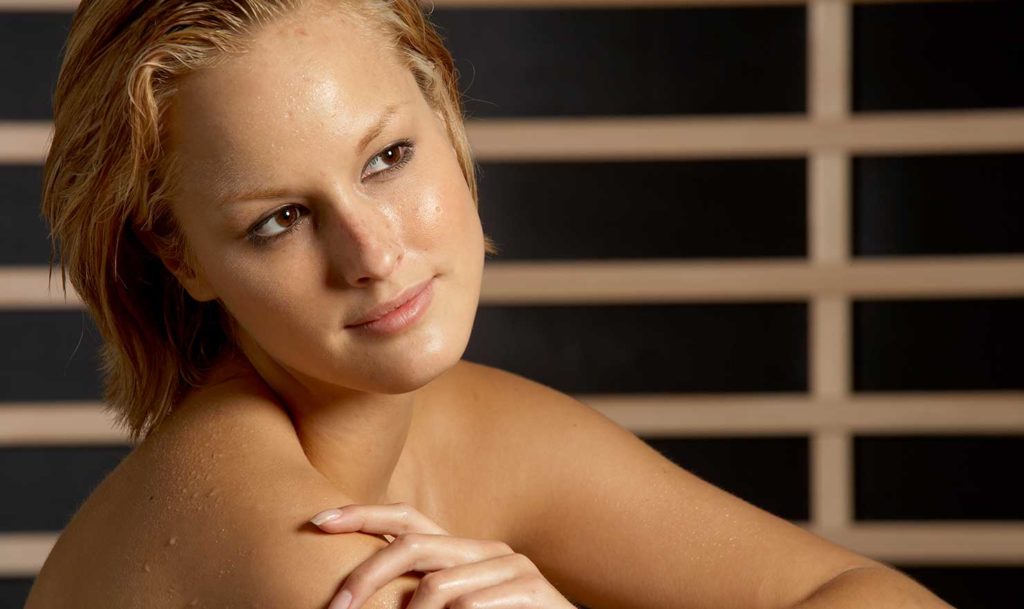 Sauna. For Your Health
For centuries, the Finnish people have known sauna improved their health. Now, numerous medical studies prove the health & wellness benefits of sauna: from cardiovascular and brain health to faster recovery after workouts.
The Healthiest Infrared Available. Anywhere.
No other infrared sauna system minimizes your exposure to EMR and EF better than Pure Infra. Finnleo's exclusive patented technology means Pure Infra saunas produce less EMR and ET than even those sanctioned by Sweden's radiation standards, which are the toughest in the world. 2mG EMR and 1Vm EF.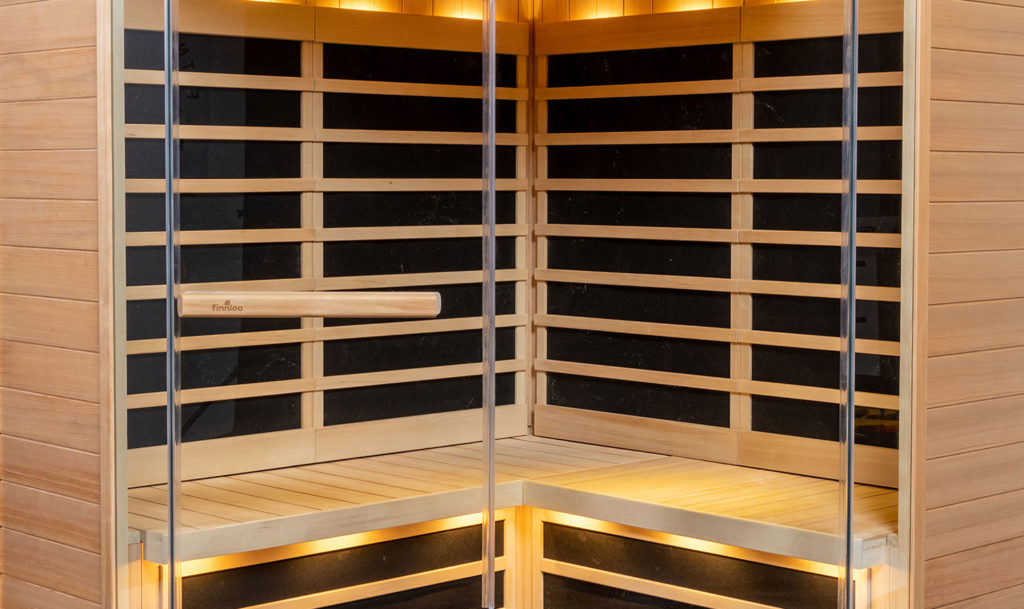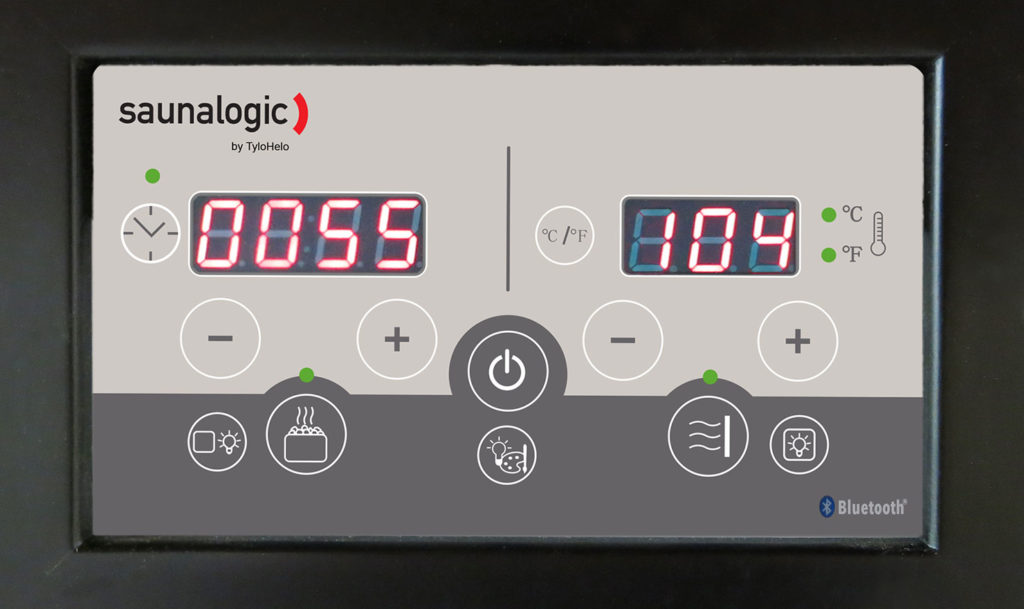 Music to Your Ears
Audio comfort throughout. Sit back and let your cares slip away. Every Pure Infra sauna model includes:
Hi-def speakers
Touch screen-operated sound system
Crystal clear sound from MP3s, iPod, or radio
Low profile speakers keep interior finishing less cluttered
Want More? Consider These Saunas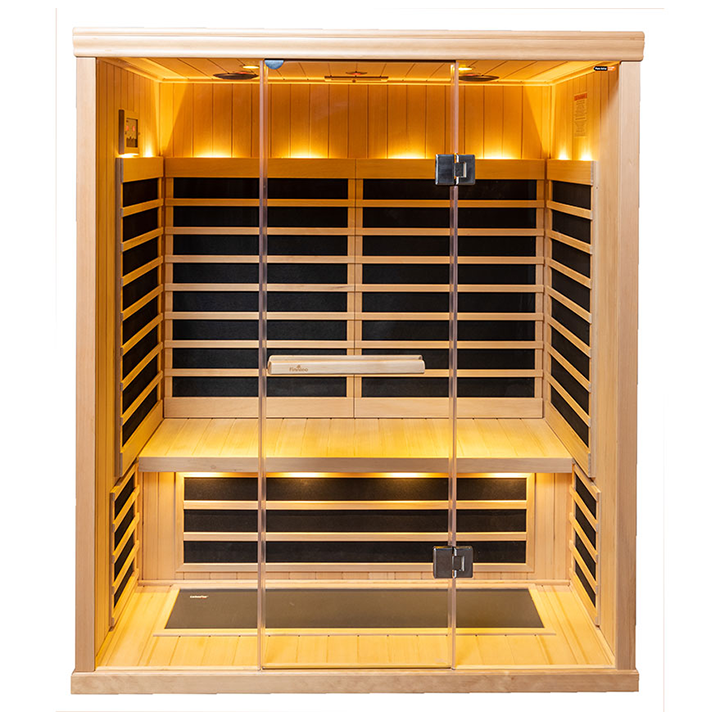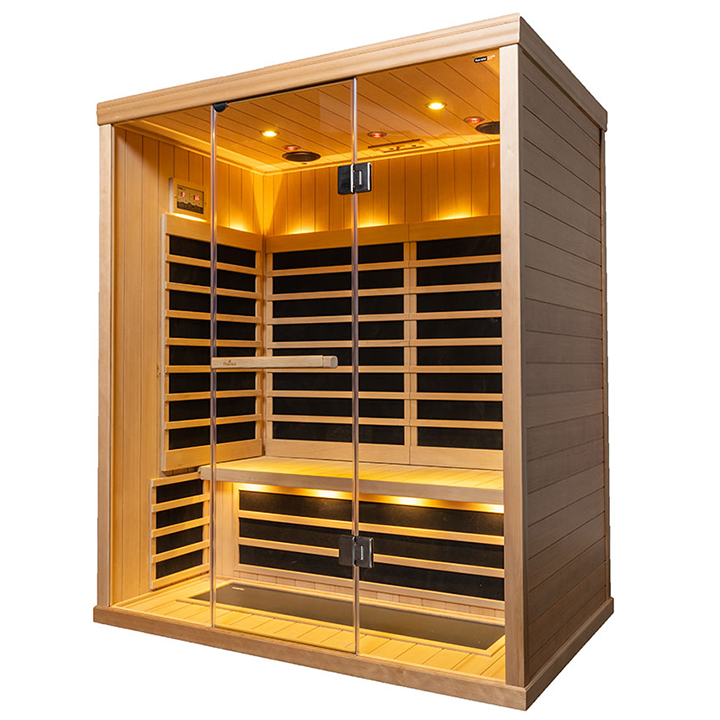 Finnleo S-Series S825
Low EMR and Low EF Emission Infrared Sauna.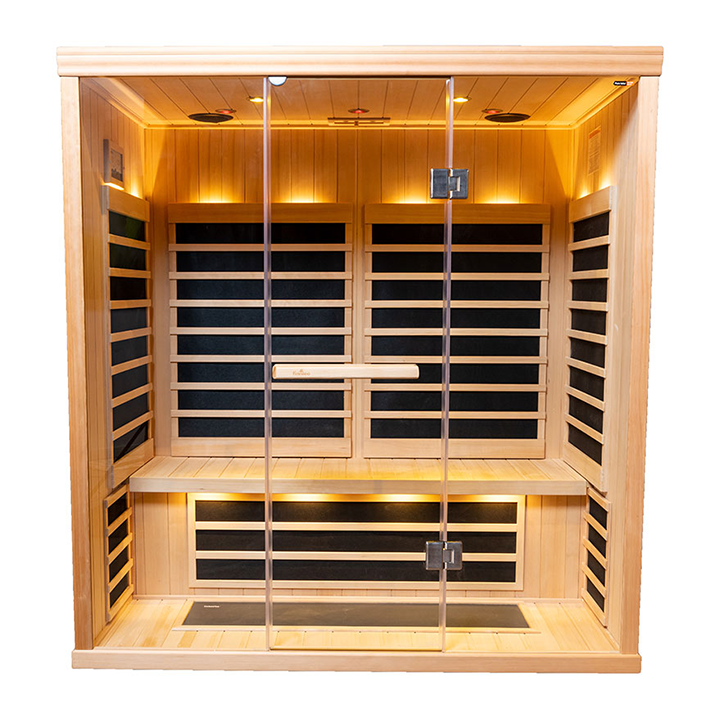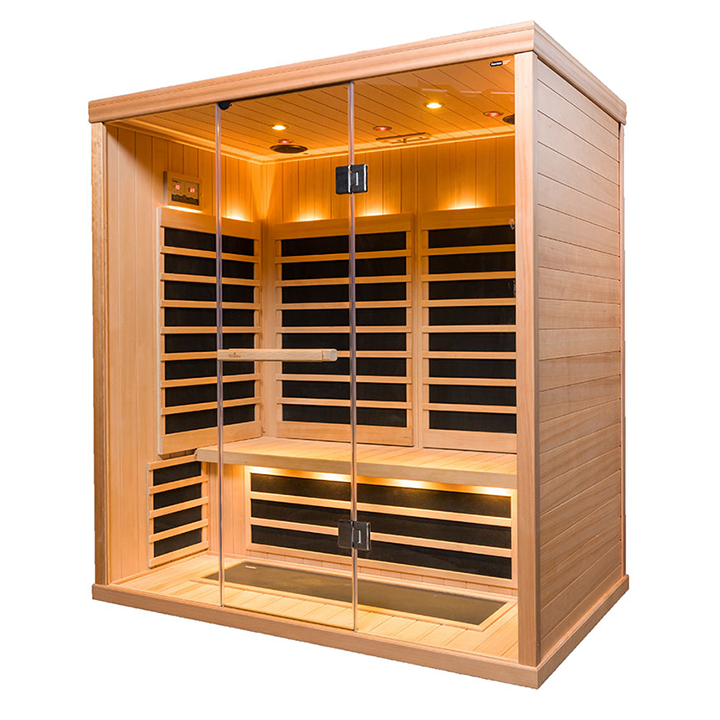 Finnleo S-Series S830
Low EMR and Low EF Emission Infrared Sauna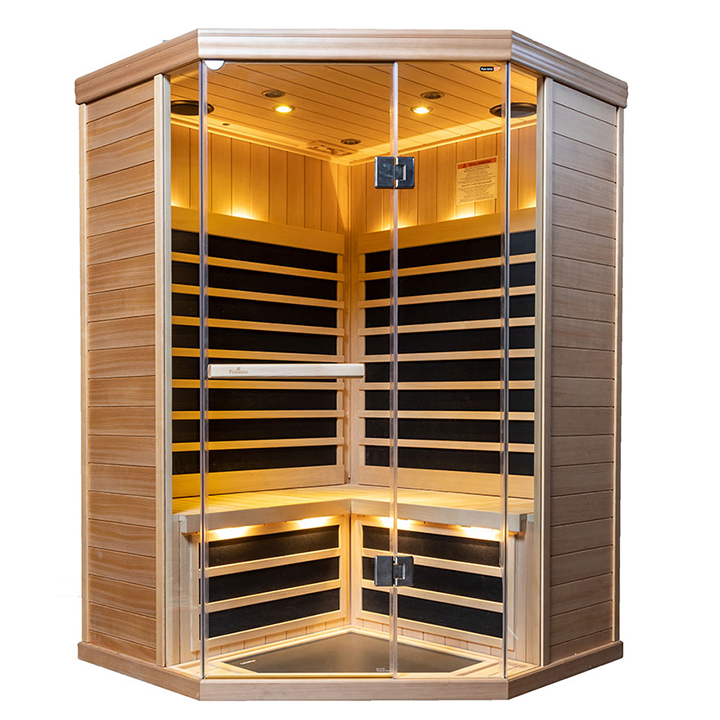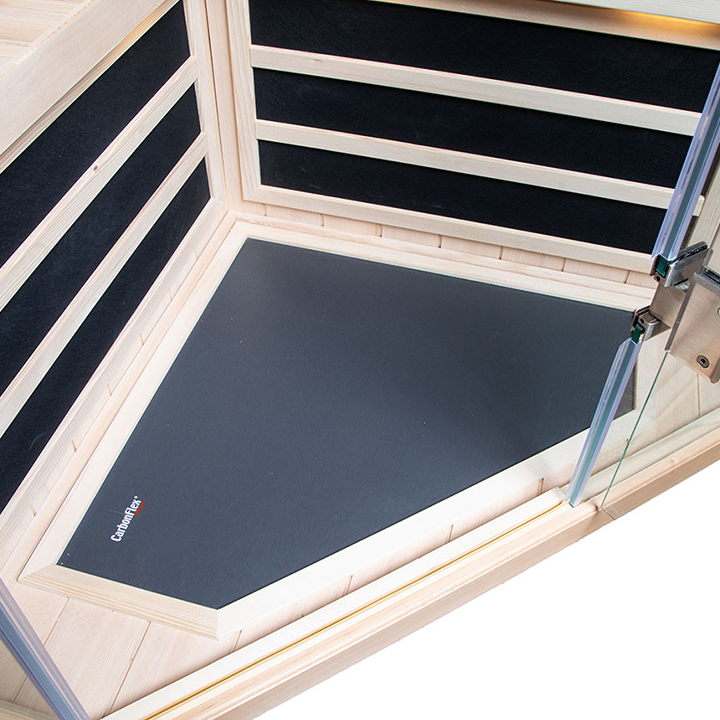 Finnleo S-Series S870
Low EMR and Low EF Emission Infrared Sauna