A Very Merry Sale is Here!
Save up to $4,500 OFF in-stock hot tubs.*
FREE Accessory upgrades on select hot tubs.*
FREE Salt Water System Upgrade on All Salt Water Ready Hot Tubs
Nordic CLEARANCE Pricing: $2,000 OFF or 3.99% APR for 60 months**
*Sale ends 12/11/23. Terms & conditions apply. Must take delivery by 12/31/23 to qualify for incentives.**The Wells Fargo Outdoor Solutions credit card is issued by Wells Fargo Bank, N.A., an Equal Housing Lender. Special terms apply to qualifying purchases charged with approved credit. The special terms APR of 3.99% will apply to the qualifying purchase, and 60 monthly payments equal to 1.8547% of the original special terms balance are required. The advertised terms are an estimate assuming required monthly payments are made on the payment due date; no other balances are currently carried or will be carried on the account; and no additional charges are or will be added to the account. Because your actual account activity may be different than the assumptions used, or because of rounding, the number of payments or the final payment amount could be different than the advertised terms. The special terms APR will continue to apply until all qualifying purchases are paid in full. The APR for Purchases will apply to certain fees such as a late payment fee or if you use the card for other transactions. For new accounts, the APR for Purchases is 28.99%. If you are charged interest in any billing cycle, the minimum interest charge will be $1.00. This information is accurate as of 12/01/2023 and is subject to change. For current information, call us at 1-800-431-5921.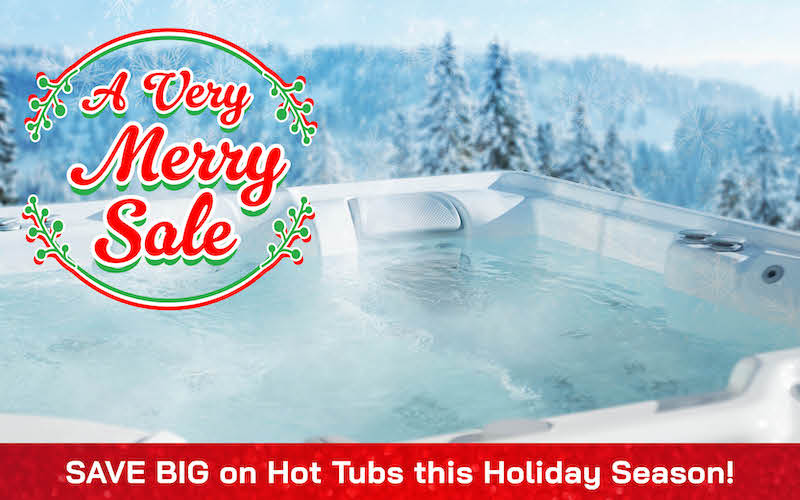 Hot Tub Health Benefits
Sleep better. Ache less.
Health isn't just about working out or eating your vegetables. It's about relaxing and spending time with family and friends. It's about being kind to your body.
Daily hot tub use has been shown to:
Relieve stress and tension
Alleviate muscle aches and pains
Ease chronic pain from conditions such as arthritis and fibromyalgia
Reduce insomnia
Ease effects of type 2 diabetes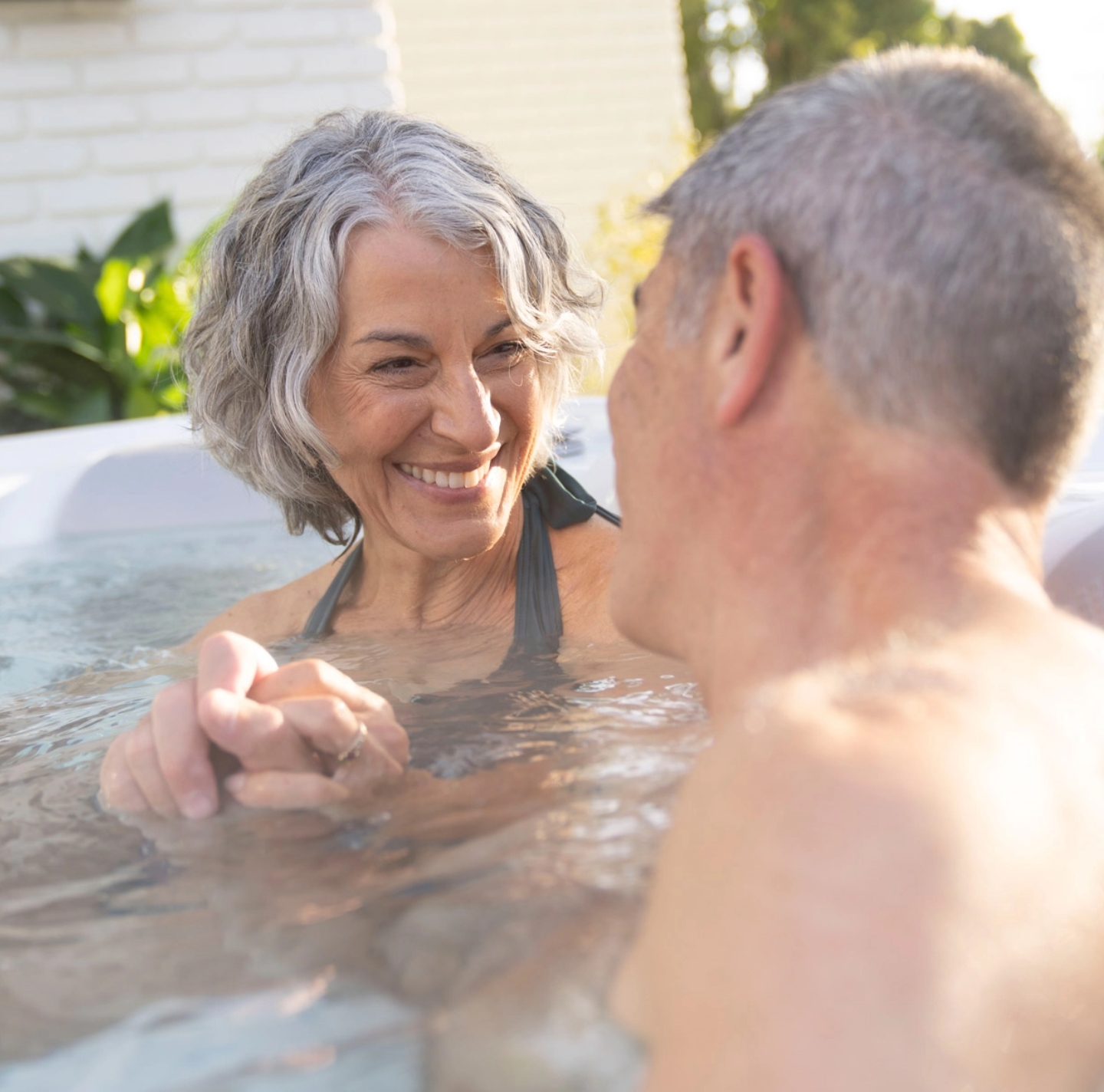 With the largest variety of Hot Tub products in New England, we've got you covered.



Features
Personalize Your Hot Tub Experience
Whether you're looking for hydromassage, pain relief for sore muscles, entertainment, relaxation, or all of the above, your hot tub can deliver everything you want, quickly and easily!
Entertainment Systems
Listen to your music library, watch TV, or stream a video… all from the comfort of your hot tub. Bluetooth® wireless technology allows you to connect with virtually any audio source you choose to instantly transmit to your spa.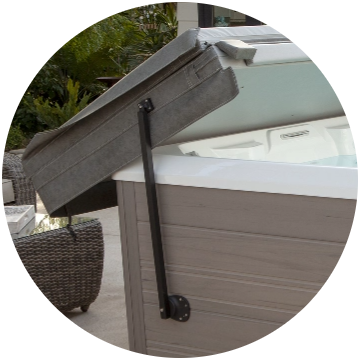 Covers and Cover Lifters
Hot tub covers serve as insulation, help keep your water hot, and reduce energy consumption and cost. Cover lifters take the strain out of removing and returning the cover.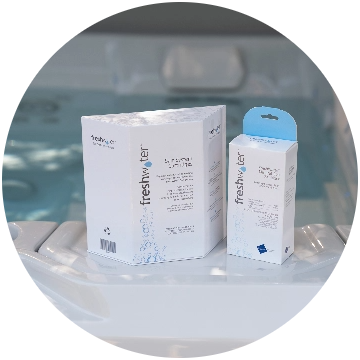 Water Care Contracts
Let us maintain your water so you can relax! We offer weekly, bi-weekly, and monthly plans. Choose from year-long or seasonal options!
The Mainely Tubs Experience
Mainely Tubs has the area's largest selection of hot tubs to choose from and has been Maine's leading retailer and servicer of hot tubs, swim spas, and saunas for over 40 years. Our team consists of friendly, driven, and collaborative individuals who are passionate about providing the best experience for our customers. Even better, our wellness associates are salaried, so you can always count on them to help find the best option possible to fit your lifestyle. Most of all, we enjoy the satisfaction that comes with helping our customers live a happier and healthier life.