Clean water for all
What could be better than your own spa? Enjoying it without spending hours keeping the water clear and fresh. Mainely Tubs water care systems reduce time spent on water care chores.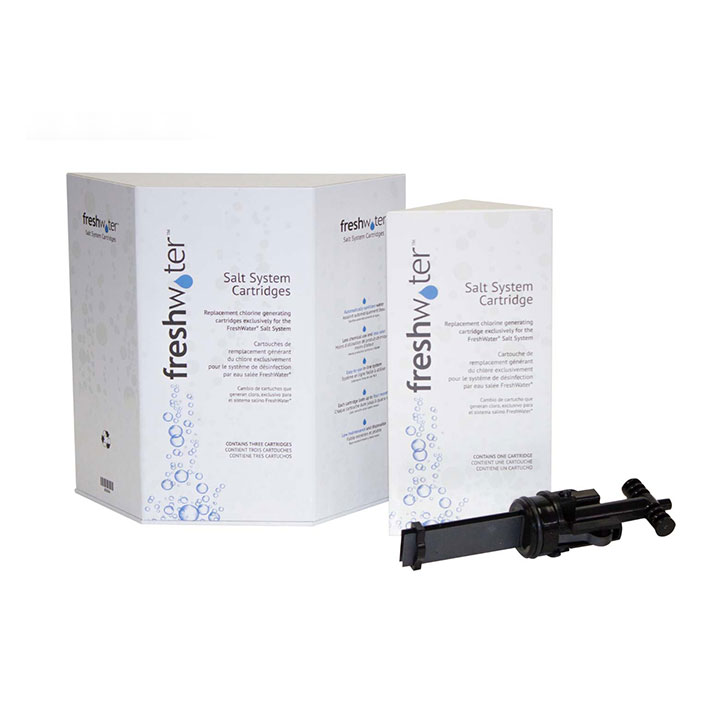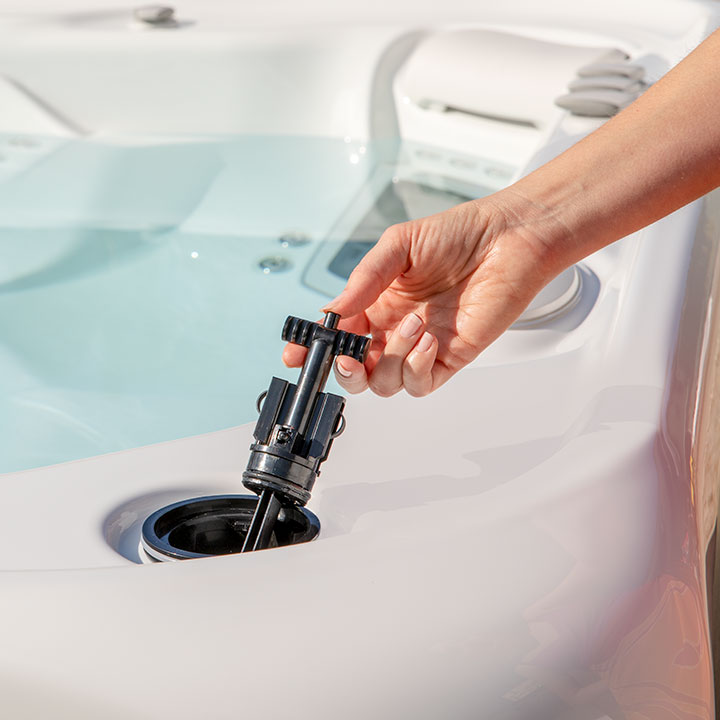 Water Care Systems Hot Spring FRESHWATER™ SALT SYSTEM
Available on all Highlife® Collection and Limelight® Collection spas, this easy-to-use salt water system eliminates the worry of keeping spa water clean, clear and sanitized for a full year.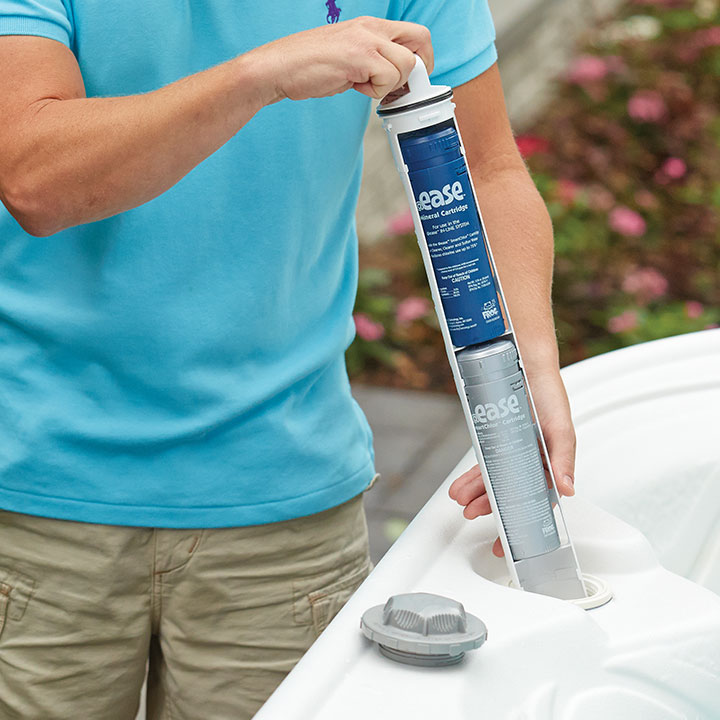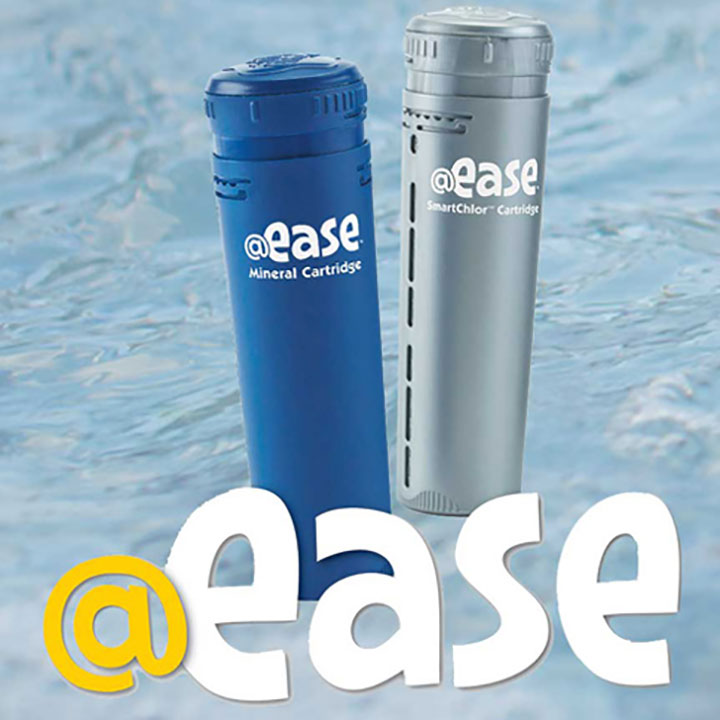 Water Care Systems Caldera FROG Water Care
The FROG @ease In-Line System with SmartChlor® Technology automatically maintains clean water with pre-filled cartridges to eliminate the guesswork and combine chlorine and minerals for self-regulating sanitization.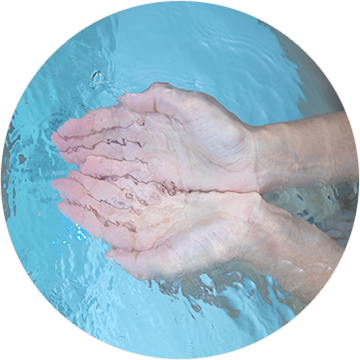 Everfresh
The popular Everfresh system will leave your hot tub water crystal clear. It comes standard on all HotSpring spas and is optional for Limelight and Hot Spot models. Combined with the Freshwater Silver Ion to reduce chlorine use even more. Everfresh uses a Corona Discharge (CD) Ozone System.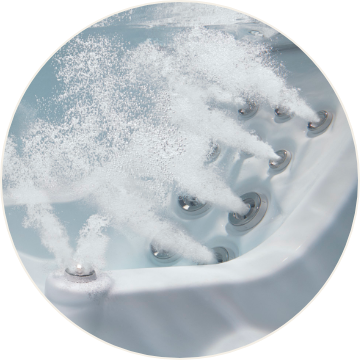 SilkBalance
SilkBalance (patent pending) is an all natural water conditioning system. Simply balance your water and add SilkBalance weekly. You'll use fewer chemicals and your spa water…and skin…will be silky smooth.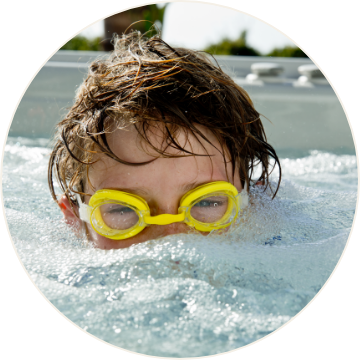 ACE Salt Water Sanitizing System
Exclusive to Hot Spring spas, the now-obsolete ACE Salt Water Sanitizing System is optional for the Highlife and Limelight series. The system uses spa salt to create natural chlorine and oxidizers that will leave your spa waters clear and skin soft. Pair this with the Freshwater Silver Ion to have the cleanest hot tub water around!
How to Test & Read Your Tubs pH, Alkalinity, & Chlorine
---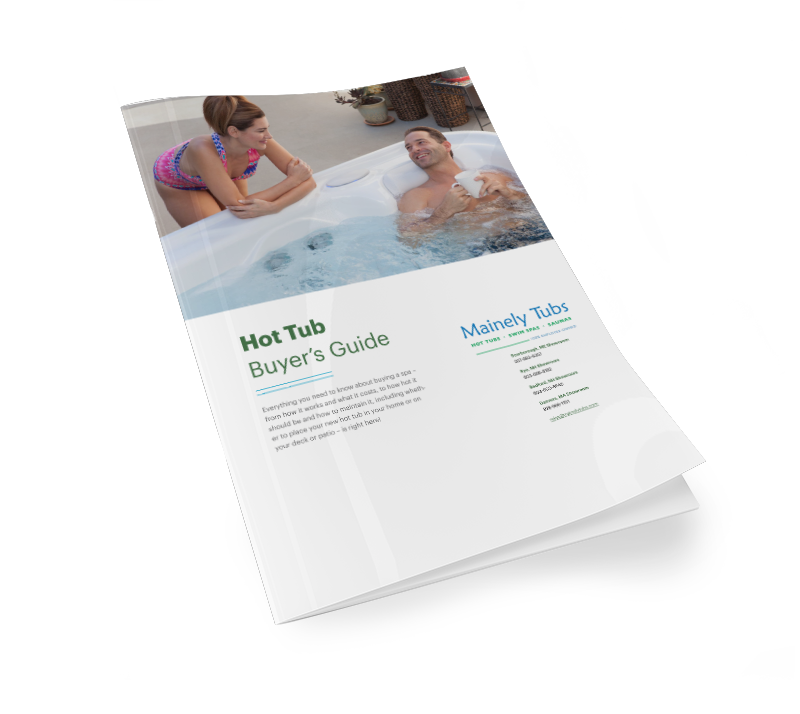 Not sure where to start with hot tubs?
We have you covered.
We know there's a lot to consider when you're buying a hot tub and Mainely Tubs is here to help. We've pulled together everything you need to know to be a knowledgeable consumer into our Ultimate Buyer's Guide.