The Makena® a full-featured, full-sized lounge spa model in the popular Paradise Series is perfect for daily personal care, family time and entertaining. The Makena features our signature comfort, performance and style amenities including 46 jets, 12 points-of-light, a backlit Acquarella® waterfall, and seating for up to 6 adults.
Step in. Transform.
Shells & Cabinets
EcoTech® Cabinet offers aesthetic appeal and durability.
Circulation & Heating
EnergyPro® keeps water sparkling, while saving you money.
FreshWater® Salt System
Keeps water clean and fresh for a year.
The Foot Ridge®
The Foot Ridge® support provides a convenient anchor point.
FiberCor® Insulation
A revolutionary innovation in spa insulation. The first of its kind.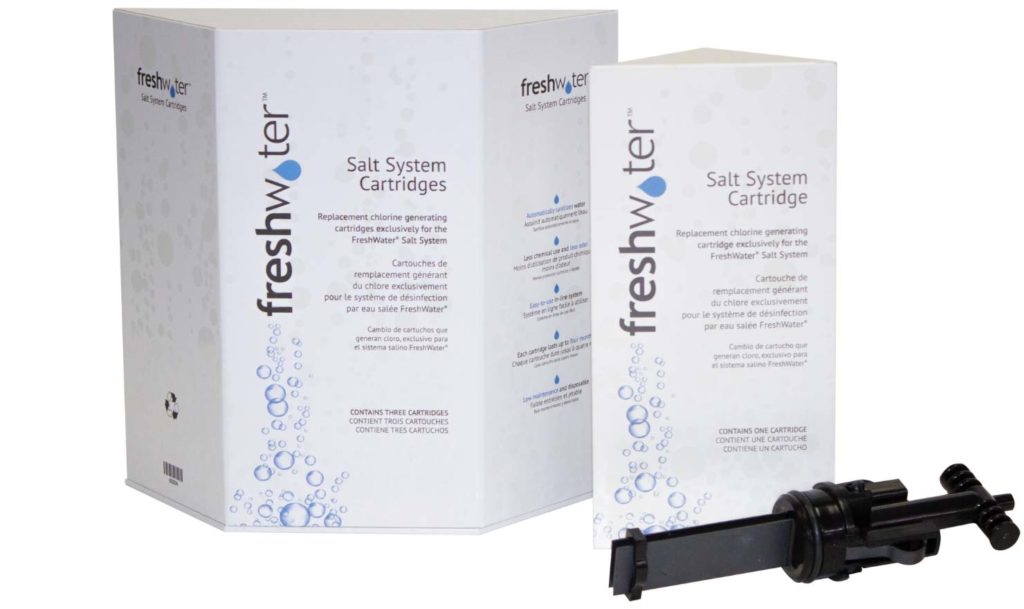 FreshWater® Salt System Ready
Paradise® hot tubs offer FreshWater® Salt System that keeps spa water clean, clear, and sanitized for a full year. Add a little salt to the spa water, and the system generates chlorine automatically to keep water feeling soft, without any harsh chemical odor. Spa ownership has never been easier!
Sleek Look and Weather-Resistant Performance
EcoTechⓇ polymer cabinets mean your spa's stunning look will not fade and its innovative internal systems will be protected from the elements.
Lightweight, making it easier to move and less of a strain on elevated decks or other foundations.
Does not absorb moisture
Resists UV light
All-weather siding that lasts for years with minimal maintenance!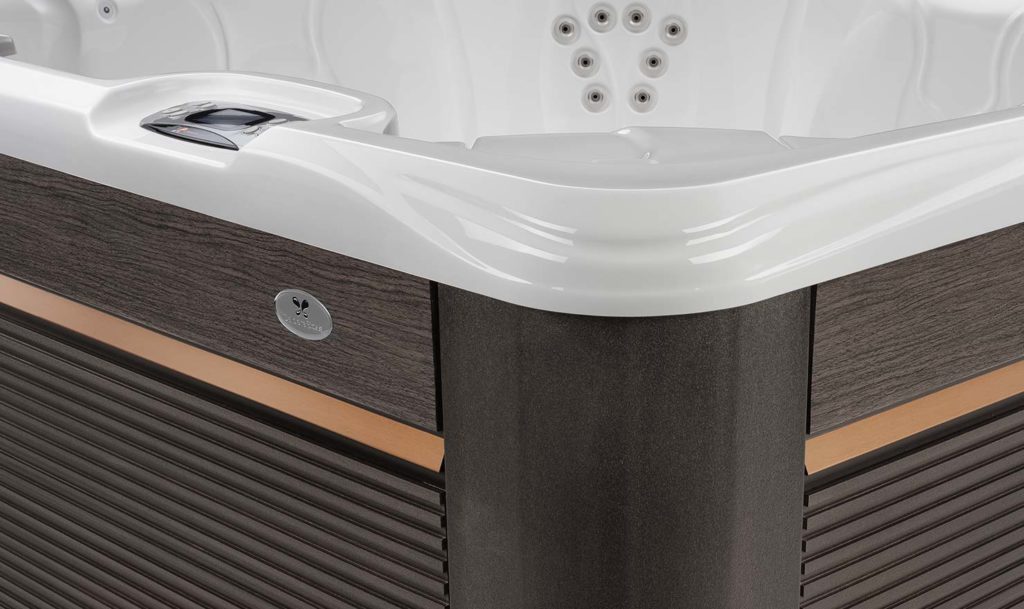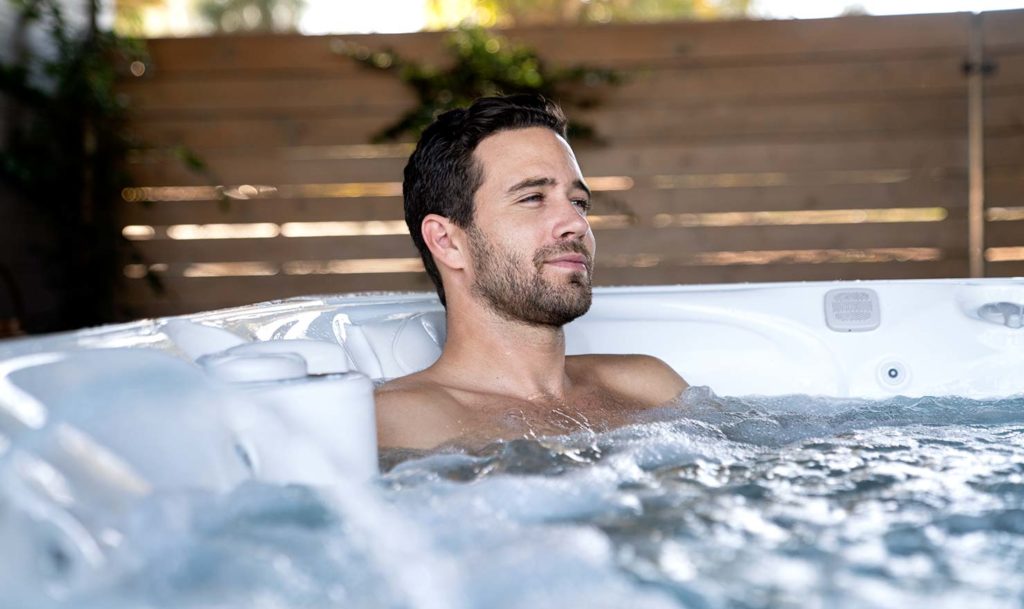 EnergyPro® Efficiency
Say good-bye to jets running through the day…and wasting energy. EnergyPro® technology combines smarter engineering and design to improve heater efficiency. The heater runs at a low wattage and 80 percent of the energy used to run the pump is transferred to heat the water.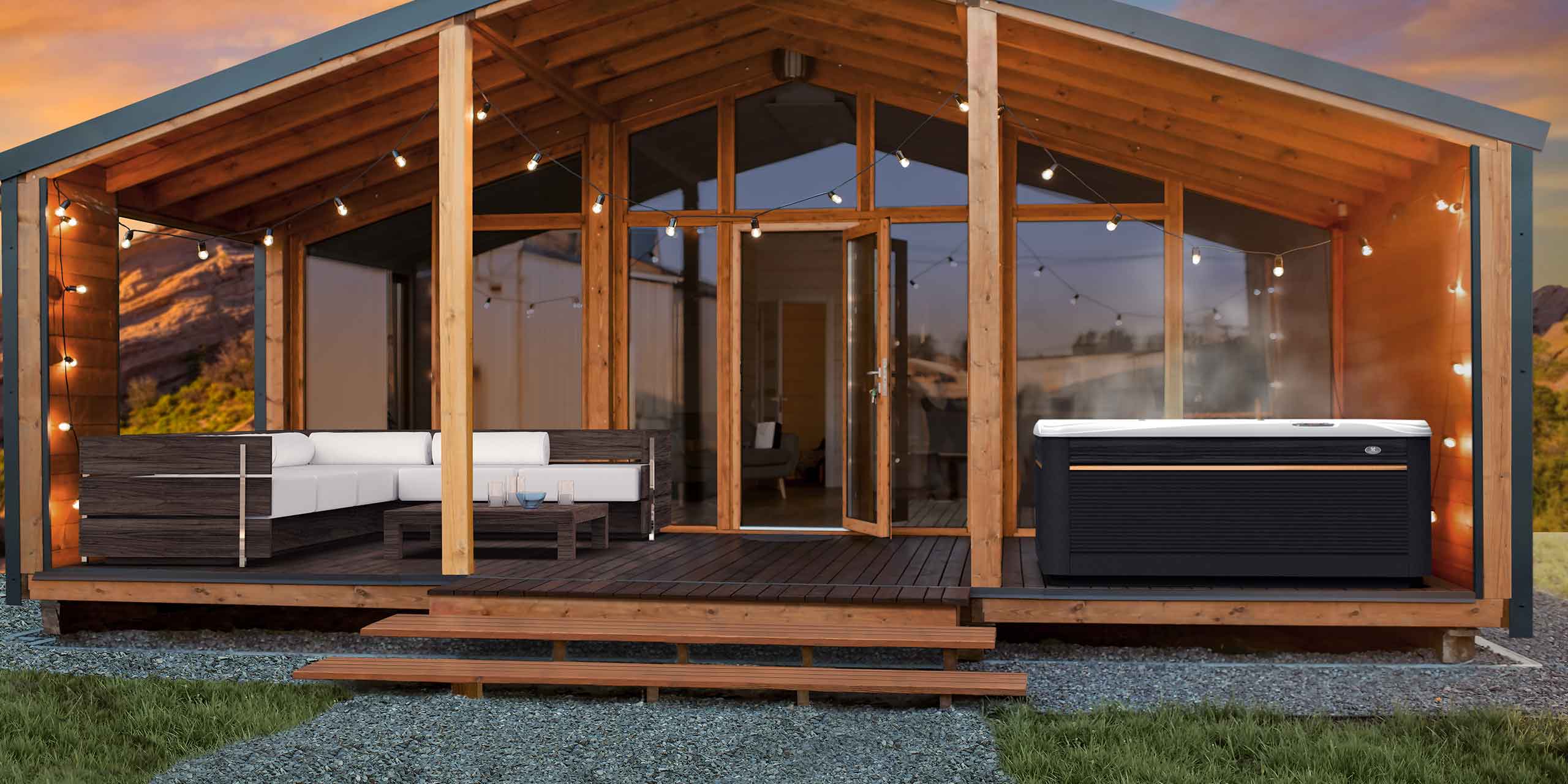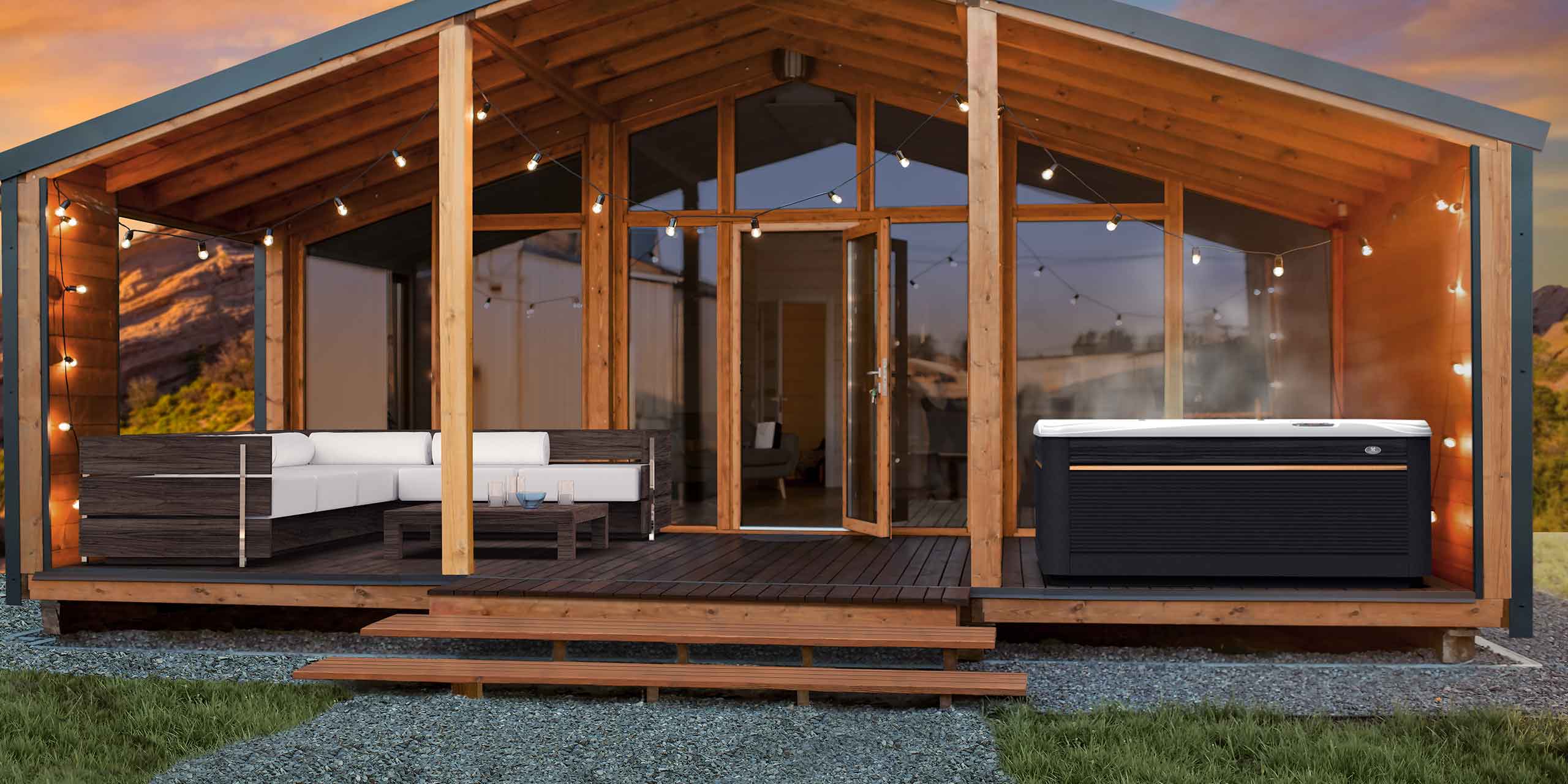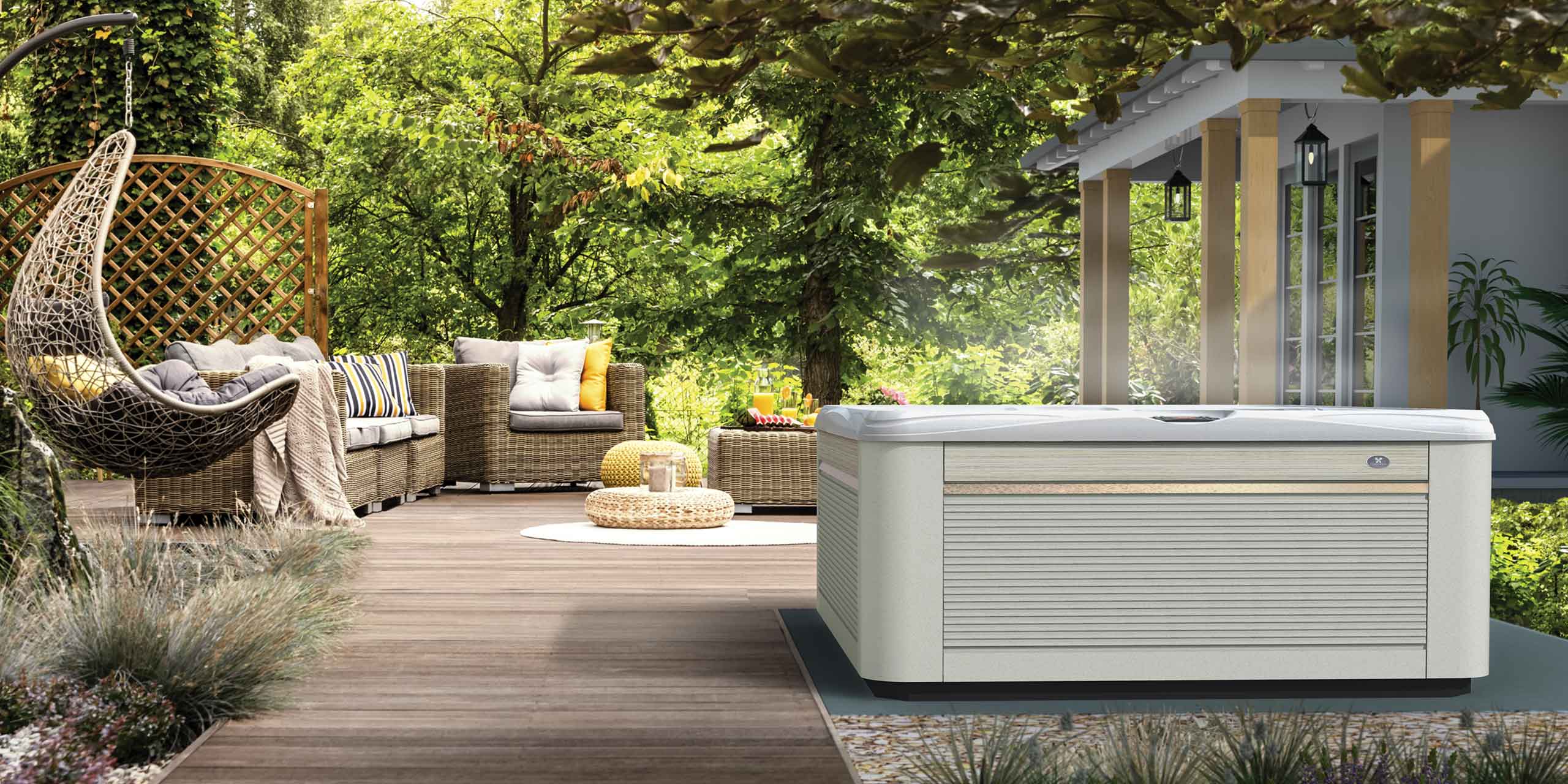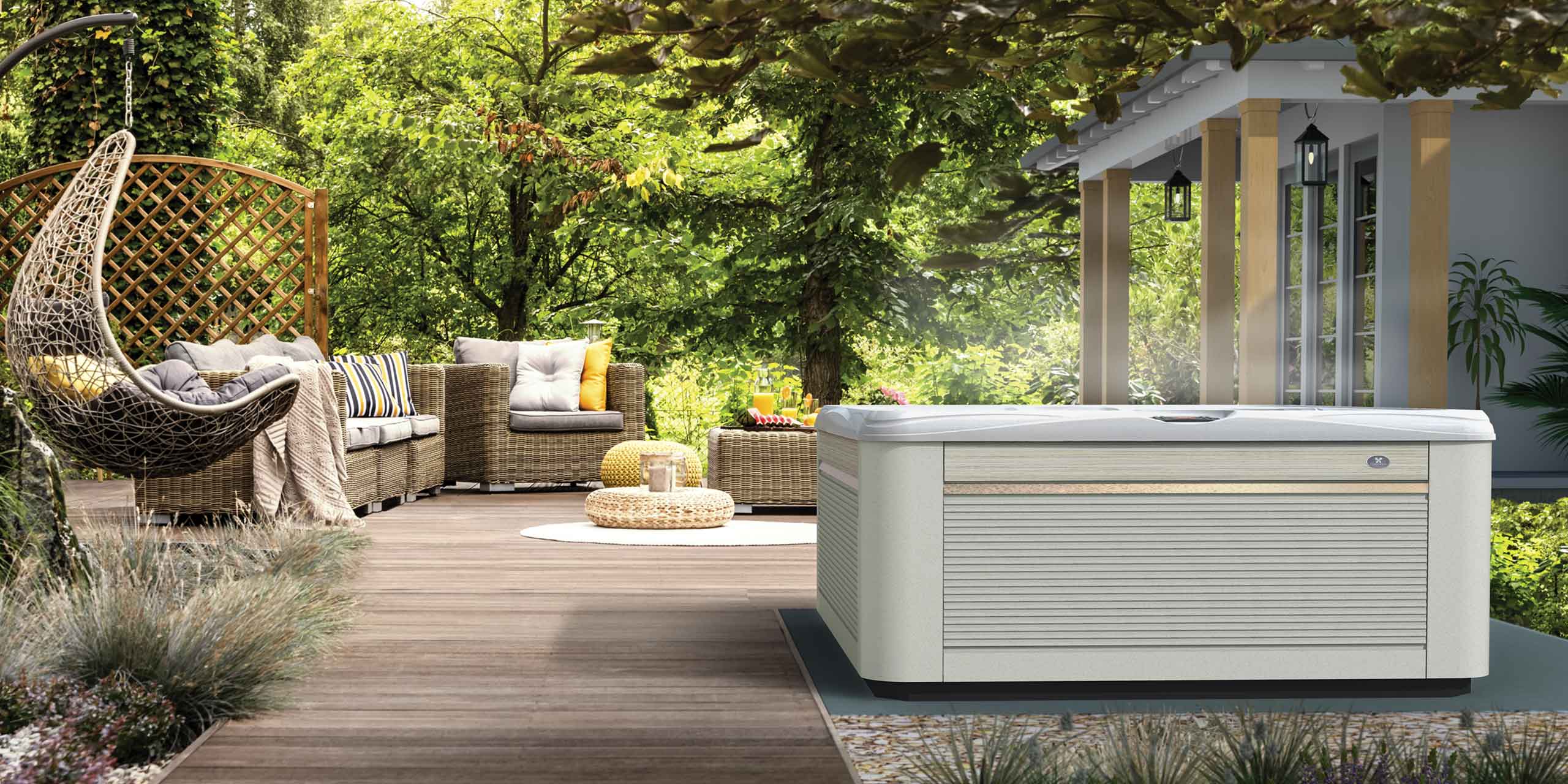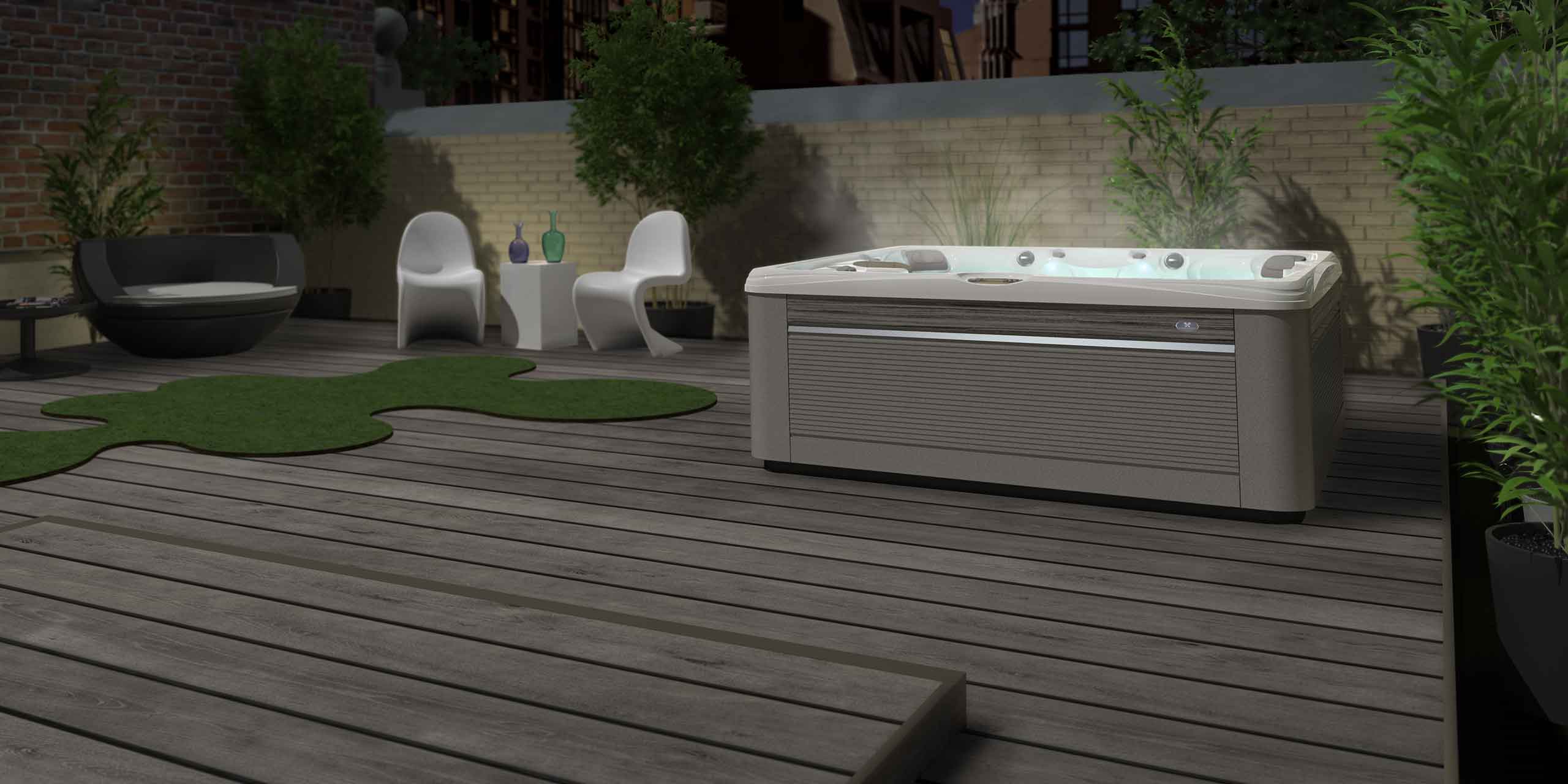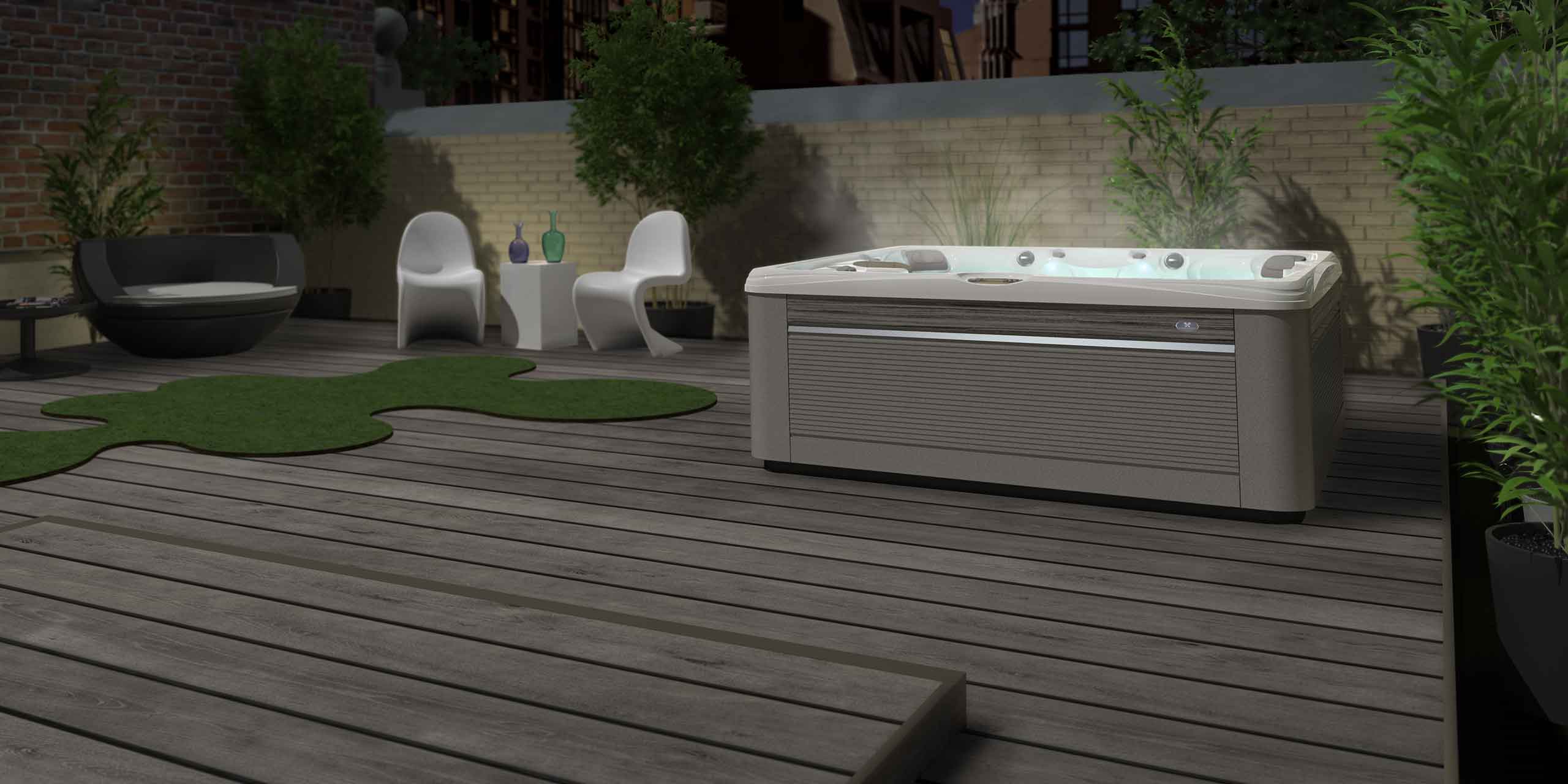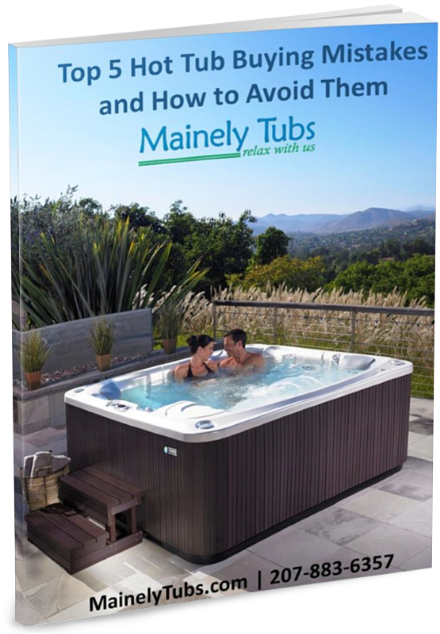 Top 5 Hot Tub Buying Mistakes & How to Avoid Them
Hot tubs are an investment in your health, happiness, and recreation. Coming from the experts, there is a lot to know about hot tubs. Look at our guide to learn what it is that you should avoid when considering a hot tub!
Product Specifications
Cabinet Colors



Shell Colors





Dimensions
7'5″ x 7'5″ x 36″ / 226cm x 226cm x 91cm
Water Capacity
395 gallons / 1500 liters
Hot Tub Jets
37 Euro, 6 VersaSsage®, 2 AdaptaFlo®, 1 Euphoria®
Water Care Systems
FreshWater™ Salt System Ready
Jet Pumps
2 ReliaFlo® Pumps; 1 Dual-Speed
2.5 HP (5.2 BHP); 1 Single-Speed
2.5 HP (5.2 BHP)
Control System
Advent® LCD Control System
Circulation Pump
EnergyPro® Circulation Pump
Heater Output
EnergyPro® Titanium Heater (4,000 Watts)
Ozone System
(Optional) Corona Discharge
Water Feature
1 Acquarella® Waterfall with
LED lighting
Multi-Colored LED Lighting
SpaGlo® 12 Points-of-Interior Lights
Energy Efficiency
Fully-insulated with FiberCor® material, 2 lb. density: Certified to the California Energy Commission (CEC) in accordance with California law
Insulating Cover
3.5″ to 2.5″ tapered, 2 lb.-density
foam core
Cover Lifter
ProLift®, ProLift II, ProLift III, or ProLift IV
Cover Colors
Chocolate, Slate, or Taupe
Entertainment System
(Optional) Wireless Bluetooth® Sound System, Wireless TV
Step Type
(Optional) EcoTech® or Polymer
Want More? Consider These Tubs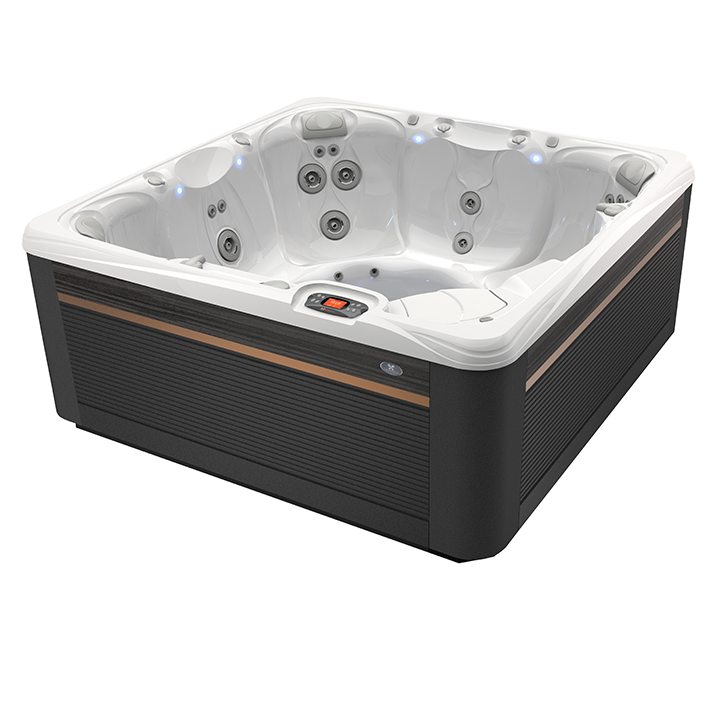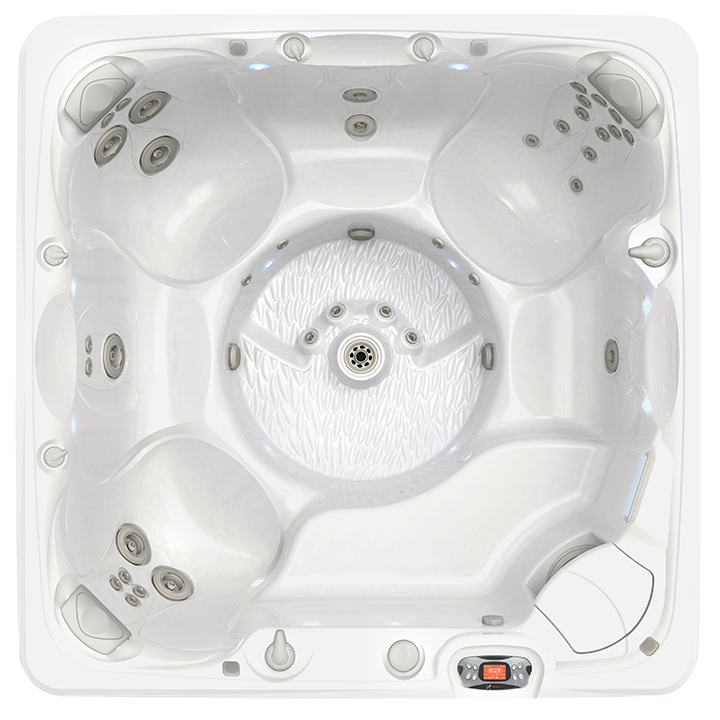 Caldera Paradise-Series Reunion
The Reunion™ is so easy to maintain, you'll feel like you're on vacation every day.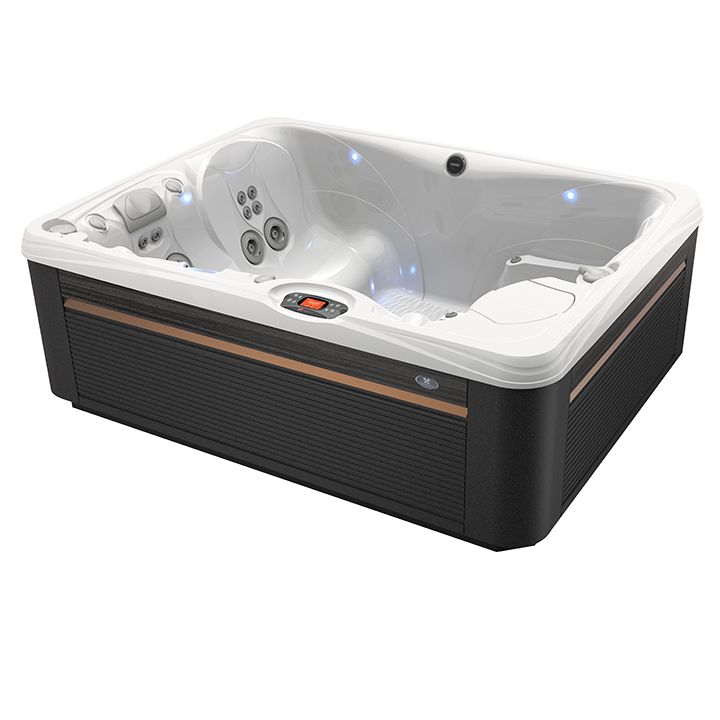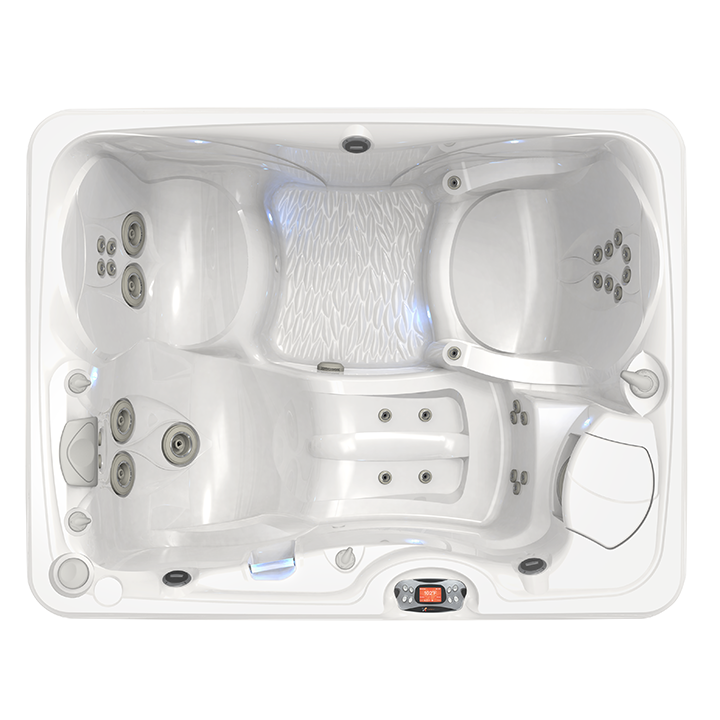 Caldera Paradise-Series Kauai
The Kauai hot tub seats 3 adults and features the UltraMassage® lounge and EcstaSeat®.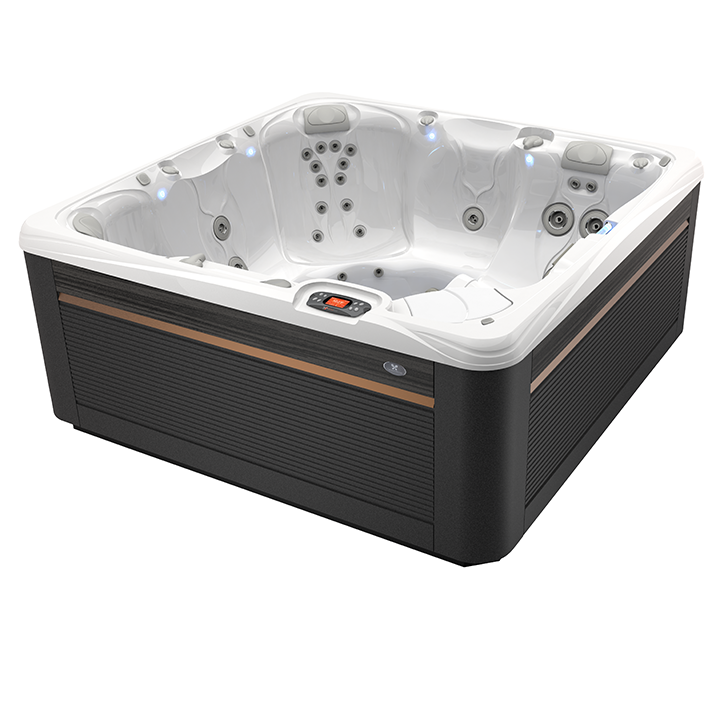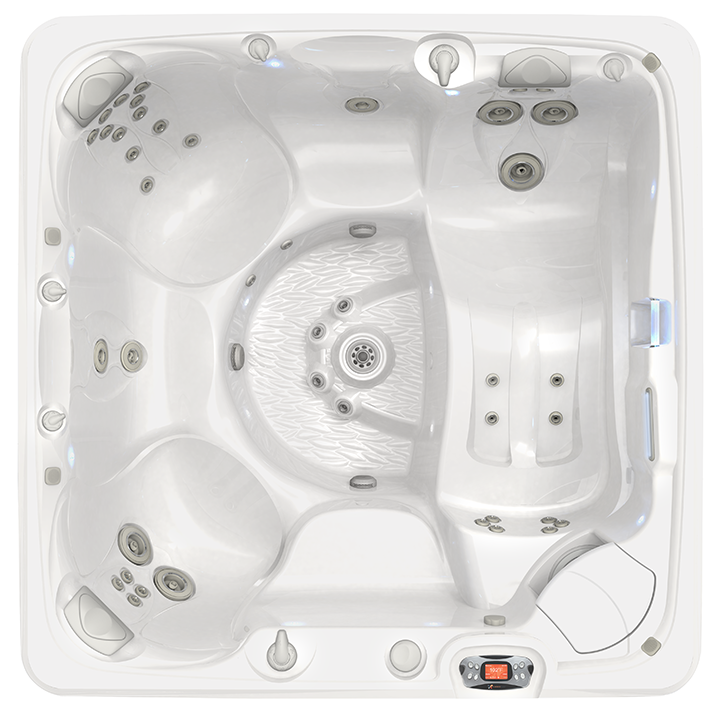 Caldera Paradise-Series Seychelles
The Seychelles™ is a mid-sized lounge spa for 6 that boasts a spacious interior, versatile seating and an ample footwell featuring the unique Euphoria® Jet massage and Sole Soothers®.