With seating for 6, cushioned headrests and 40 targeted jets, there's plenty of room for you, friends and family to relax in the 340-gallon Relay. This value-packed spa is FiberCorTM insulated and comes with a NoFault® heater. It also comes with dimmable multi-color LED lights for added ambience.
Hot Spot Exclusive Features
Beautify Space
Designed to delight the senses, each spa offers eye-catching features
Complete Hydrotherapy
Precision engineered to deliver the ultimate massage experience
Easy Water Care
Hot Spot® Collection spas come ready for FROG® @ease® in-line sanitizing system.
Money-Saving Efficiency
Features that work together to keep energy costs down
Outstanding Quality & Value
Dedication and experience add up to unsurpassed quality and reliability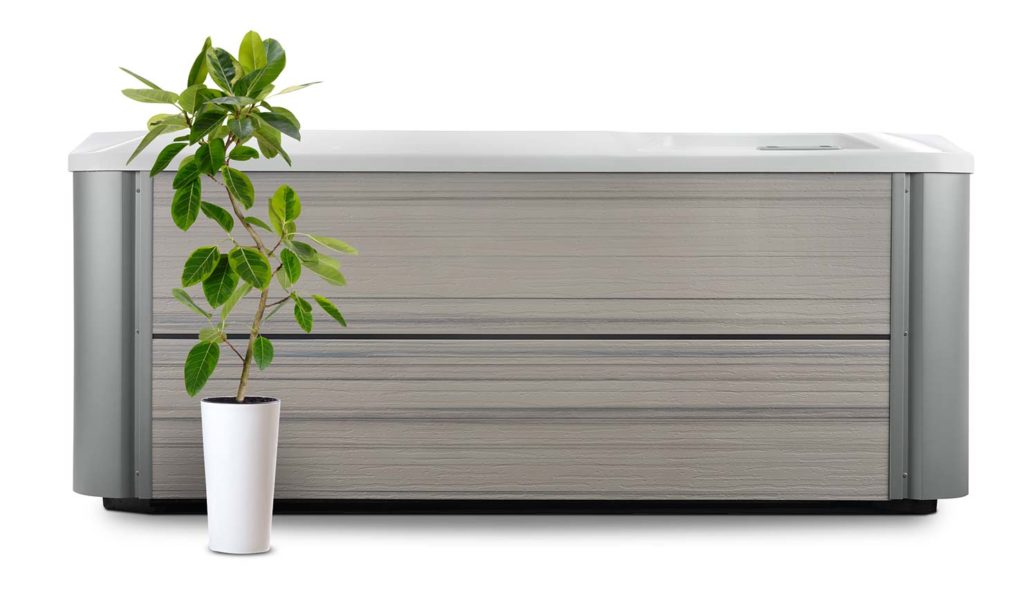 Delight the Senses
Each spa features eye-catching finishes, dramatic LED lighting, sleek metallic corners, and distinctive design details. Subtly embossed cabinets evoke the beauty of natural materials with the durability of advanced composites. Choose from a soothing color palate that follows current design trends and complements your indoor and outdoor space.
The Ultimate Spa Experience
Every aspect of the spa is precision engineered to deliver the ultimate massage experience. Ergonomically designed shells are shaped to fit the body's contours and position you to make the most of the Hot Spring hydromassage systems. The SmartJet® system on Pace model spas lets you direct power only to the jets groups you want to use for a personalized massage.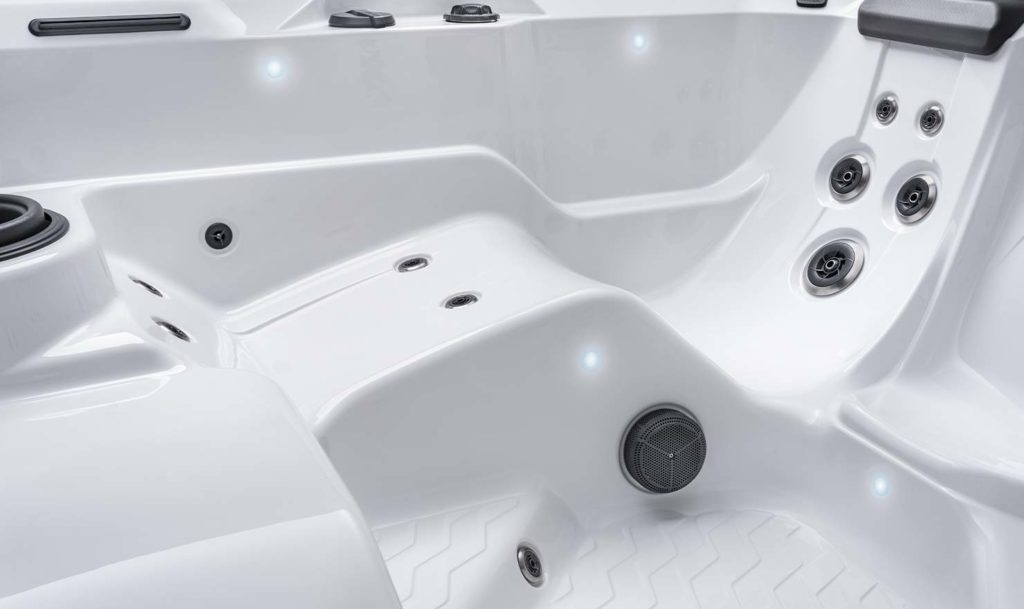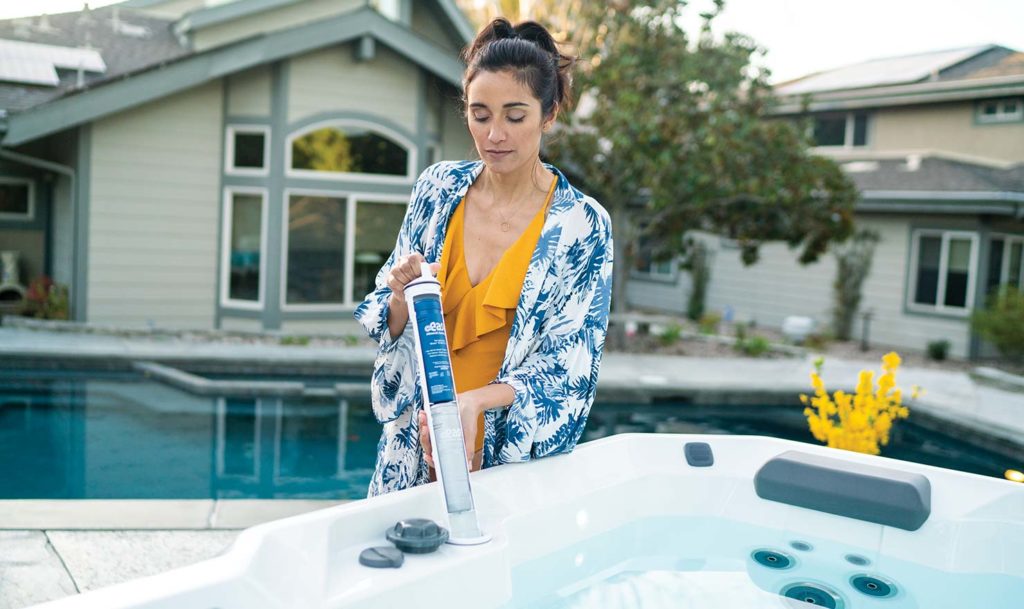 Water Care Made Easy
Hot Spot® Collection spas come ready for the FROG® @ease® in-line sanitizing system.* Pre-filled cartridges with SmartChlor® technology and minerals self-regulate to keep water crystal clear with less effort. @ease creates softer feeling water that's virtually free of chemical odors since the system works with up to 75% less chlorine.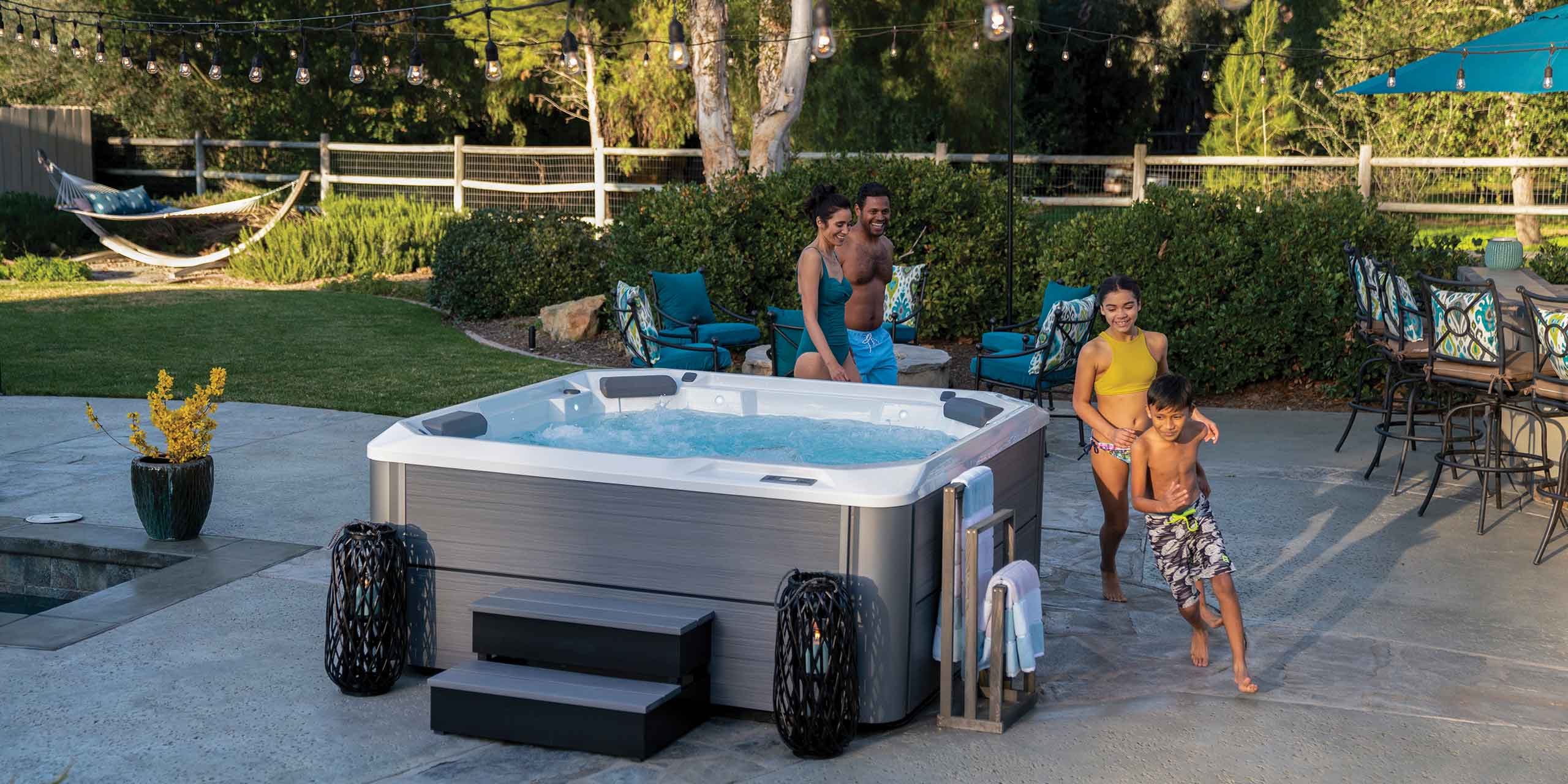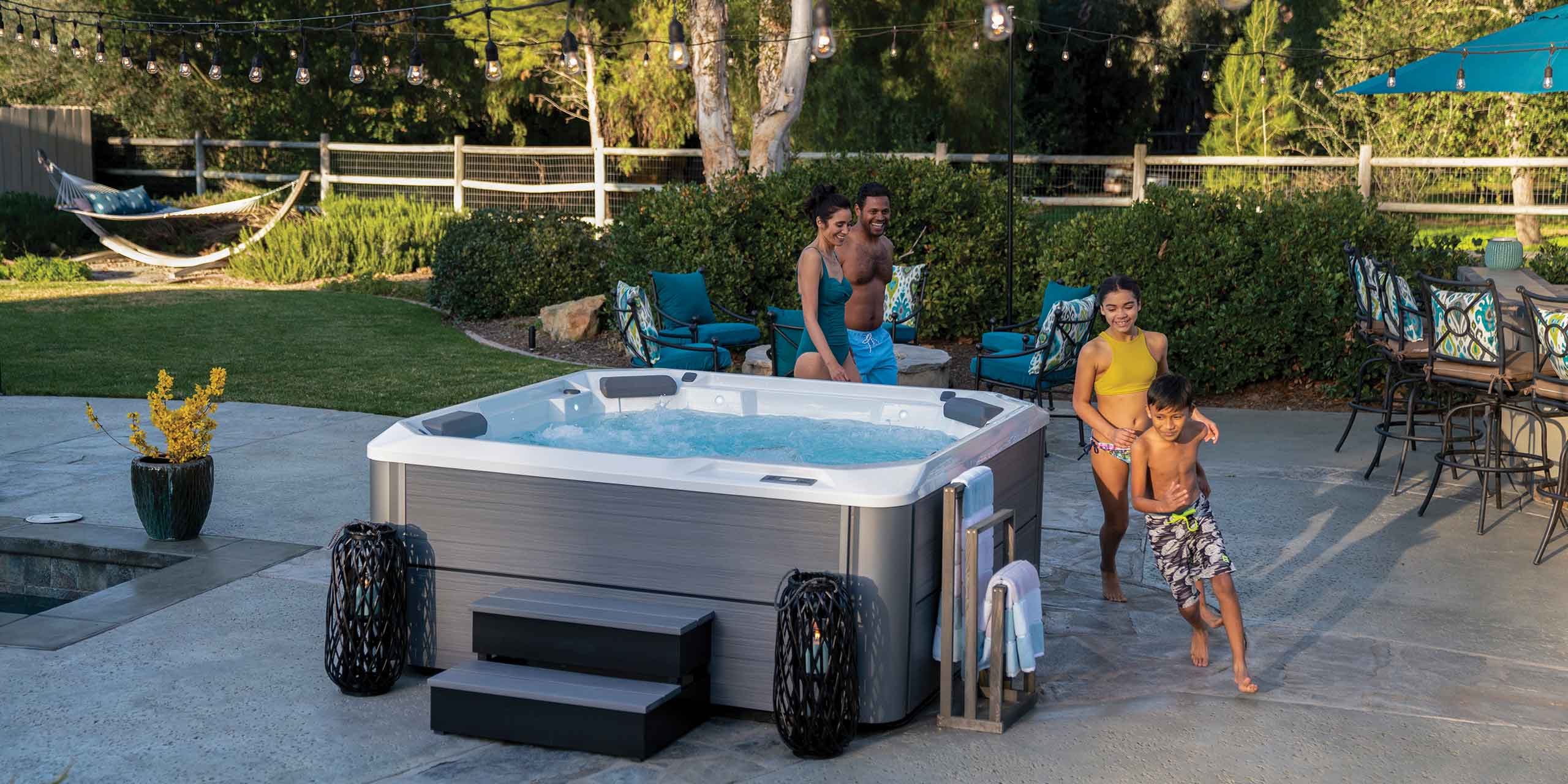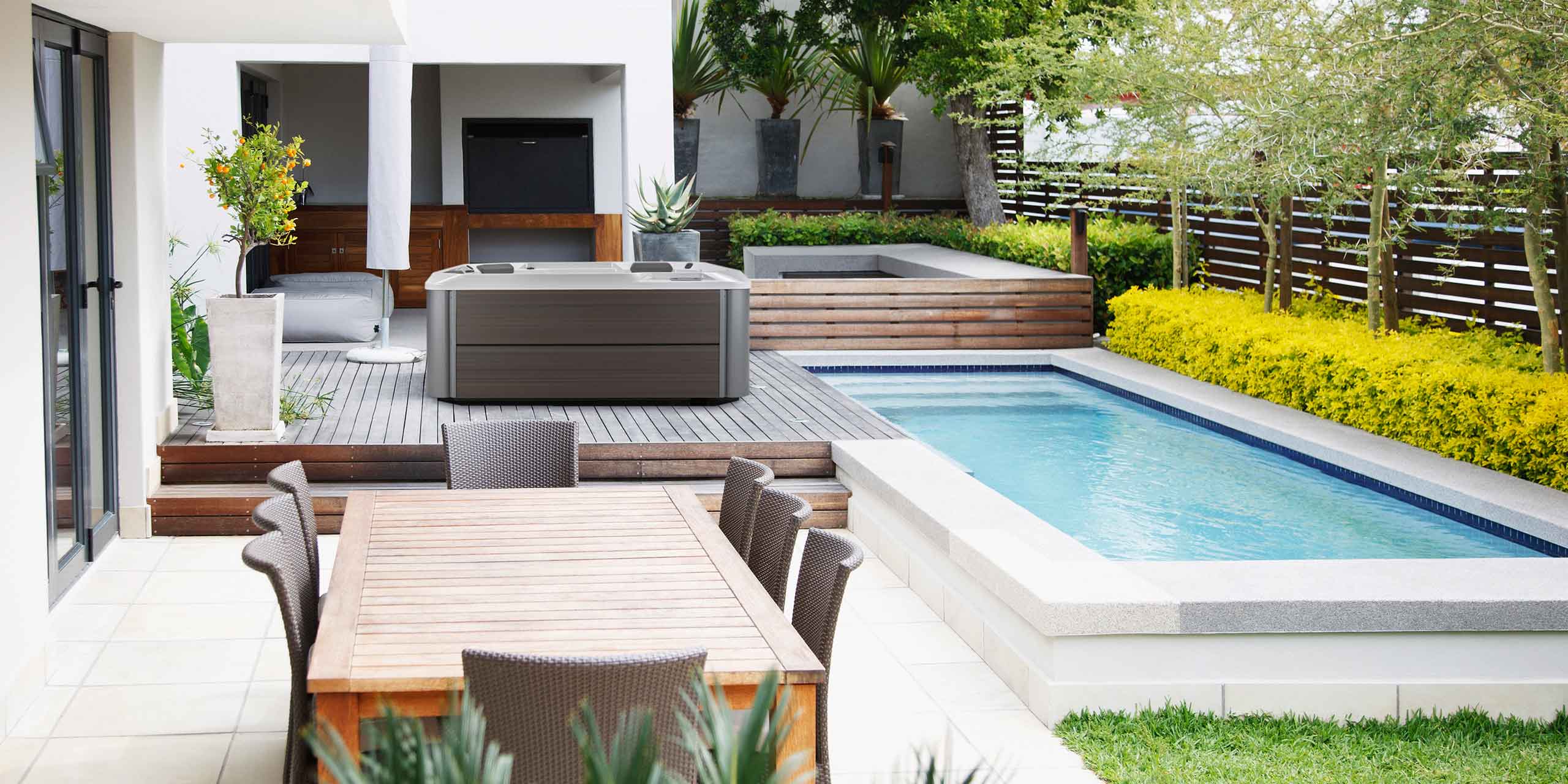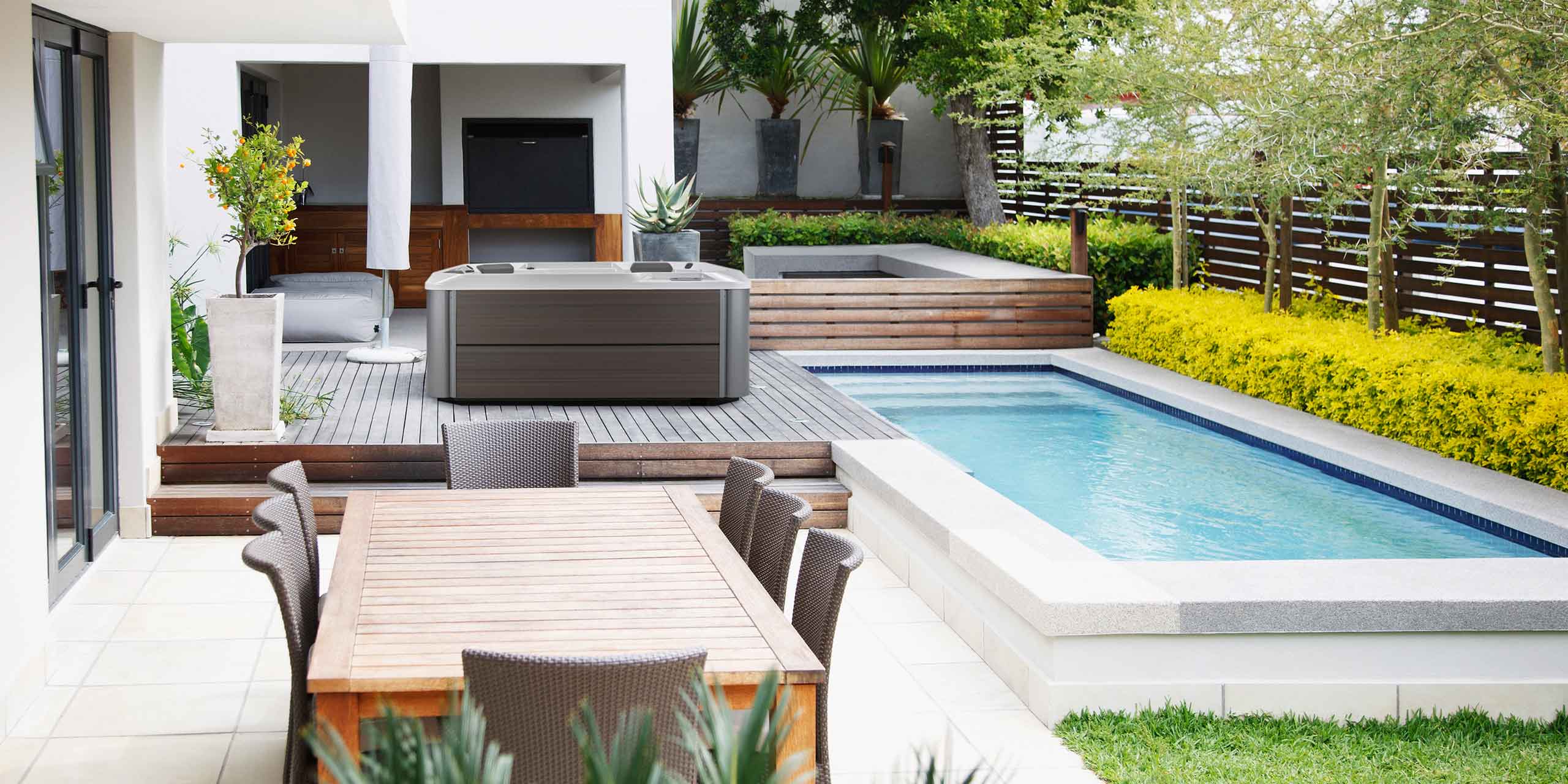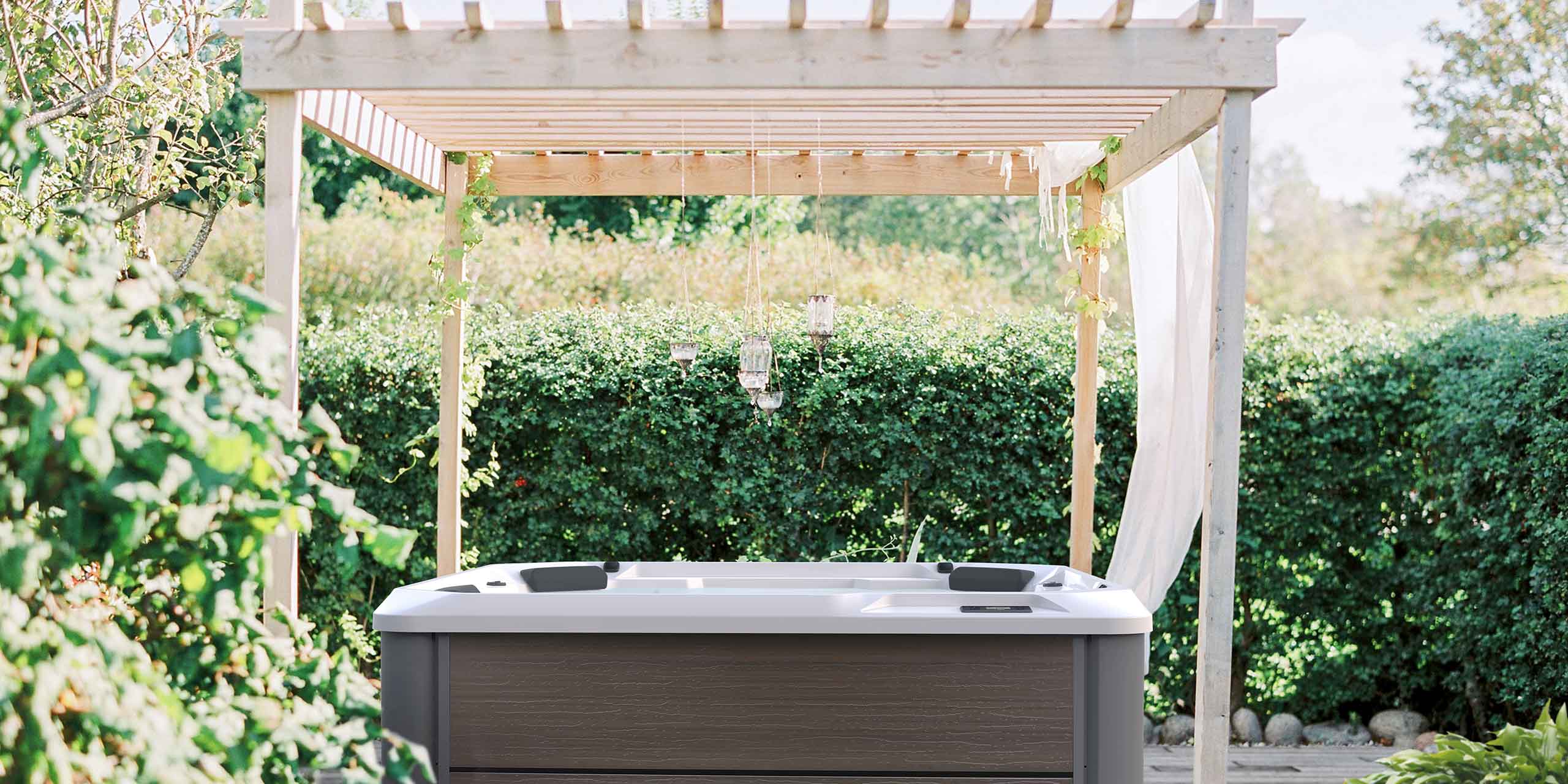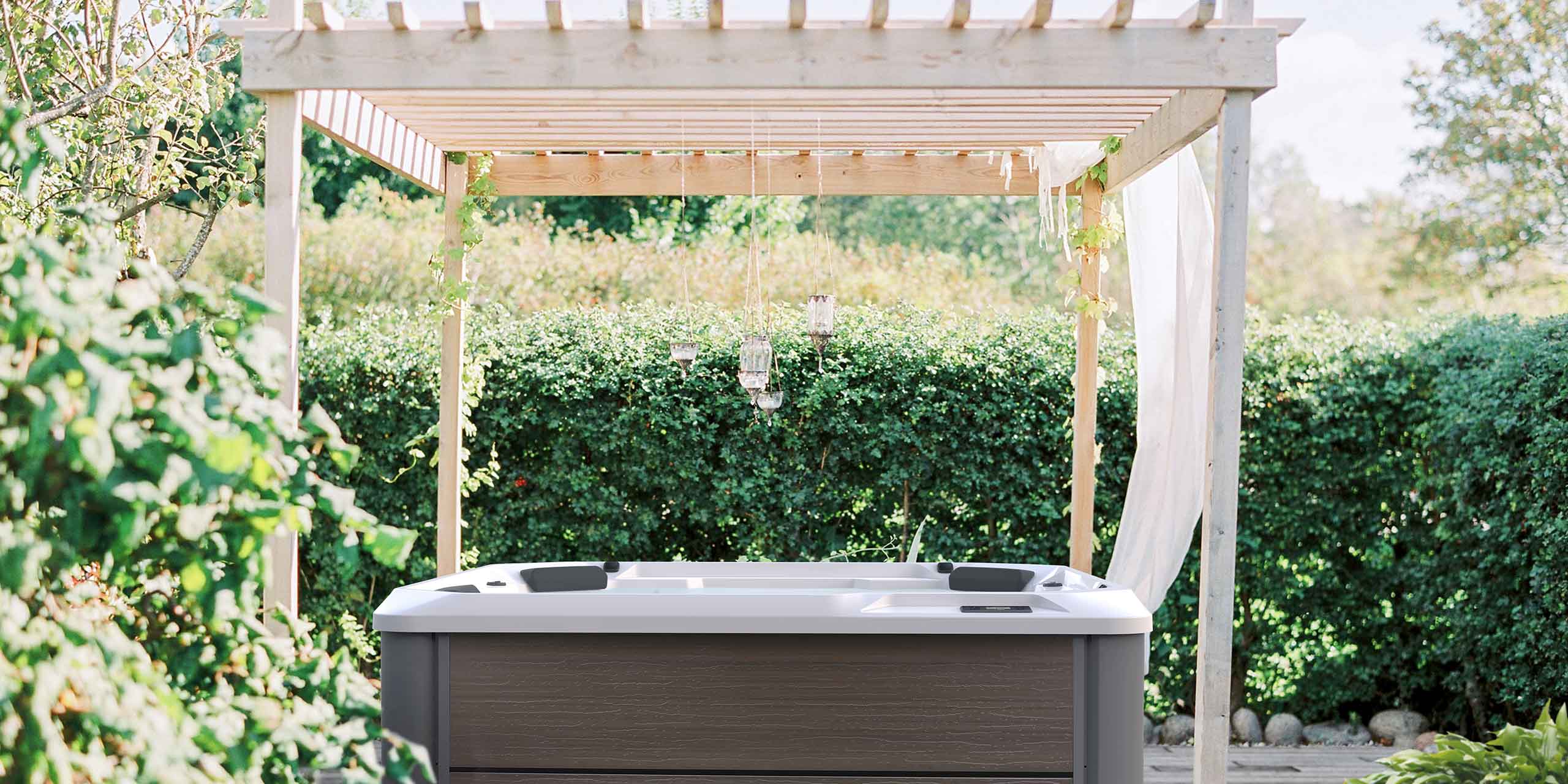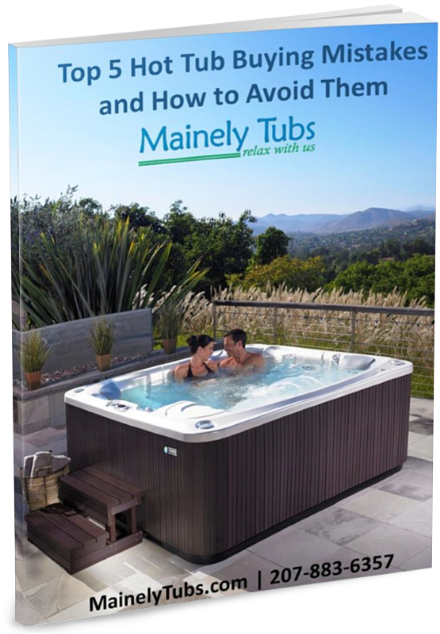 Top 5 Hot Tub Buying Mistakes & How to Avoid Them
Hot tubs are an investment in your health, happiness, and recreation. Coming from the experts, there is a lot to know about hot tubs. Look at our guide to learn what it is that you should avoid when considering a hot tub!
Product Specifications
Cabinet Colors



Shell Colors




Dimensions
7' x 7' x 36"H
2.13m x 2.13m x 92cm
Weight
830 lbs./375 kg dry
4,715 lbs./ 2,140 kg filled
Lighting System
14 multi-color LED points of light, dimmable
Entertainment System (Optional)
Wireless Sound System w/ Bluetooth® technology
Hot Tub Jets
3 XL Directional Hydromassage jets
2 XL Rotary Hydromassage jets
3 Directional Hydromassage jets
2 Rotary Hydromassage jets
30 Directional Precision® jets
Control System
230v/50amp
60Hz
Includes G.F.C.I. protected sub-panel
IQ 2020®
Jet Pump 1
1.5 HP Continuous Duty
3.2 HP Breakdown Torque
Wavemaster® 6200
Two-speed
Jet Pump 2
1.5 HP Continuous Duty
3.2 HP Breakdown Torque
Wavemaster® 6000
One-speed
Ozone System (Optional)
FreshWater® III Corona Discharge
Effective Filtration Area
Vinyl Cover Options
3.5″ to 2.5″ tapered
2 lb. density foam core
Cover Lifters (Optional)
CoverCradle II®
CoverCradle®
UpRite®
* Includes water and 6 adults weighing 175 lbs. each
Export models available in 230v, 50 Hz, 1500w Heater
Want More? Consider These Tubs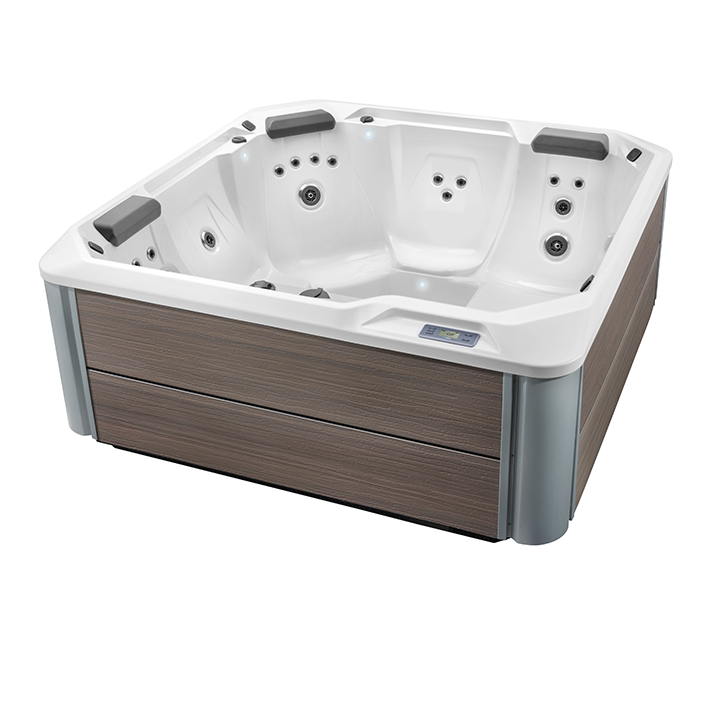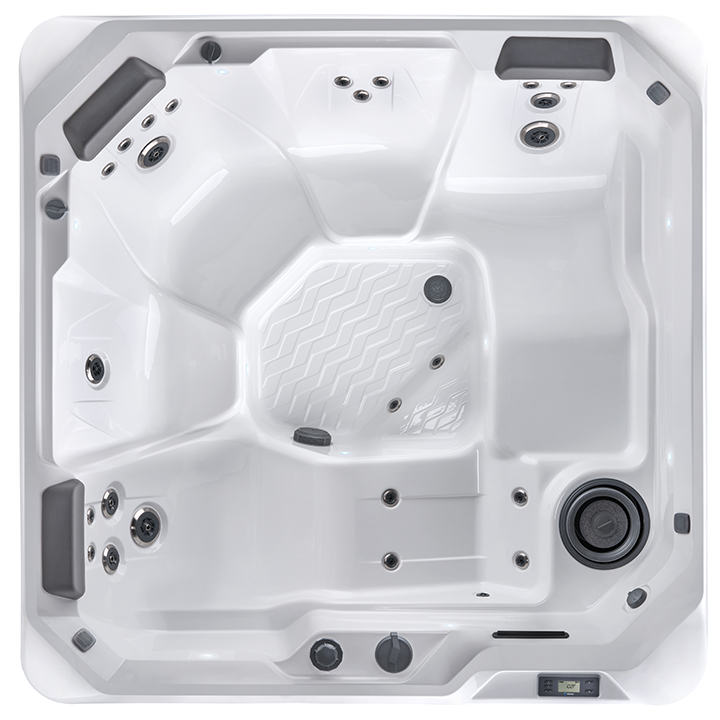 Hot Spring Hot Spot Pace
With the option to plug into a standard outlet, the Pace fits your space and lifestyle.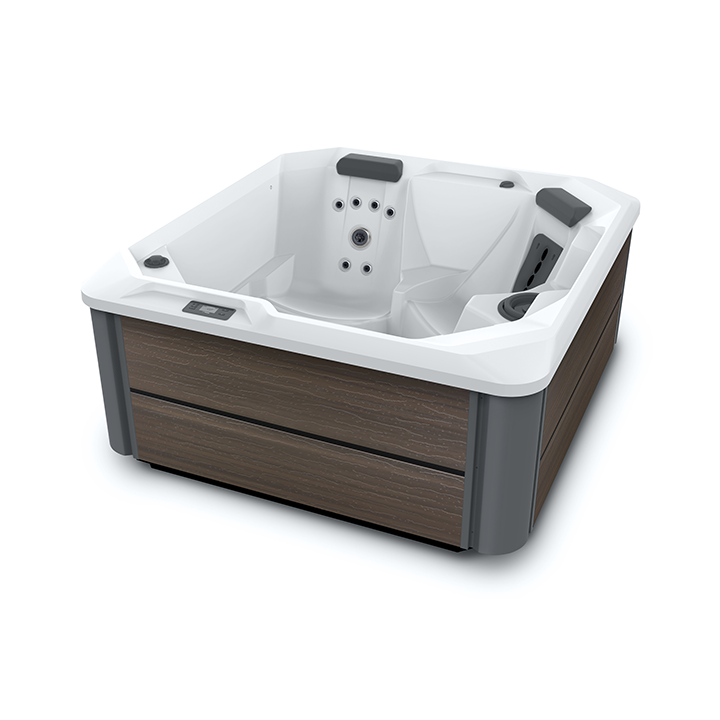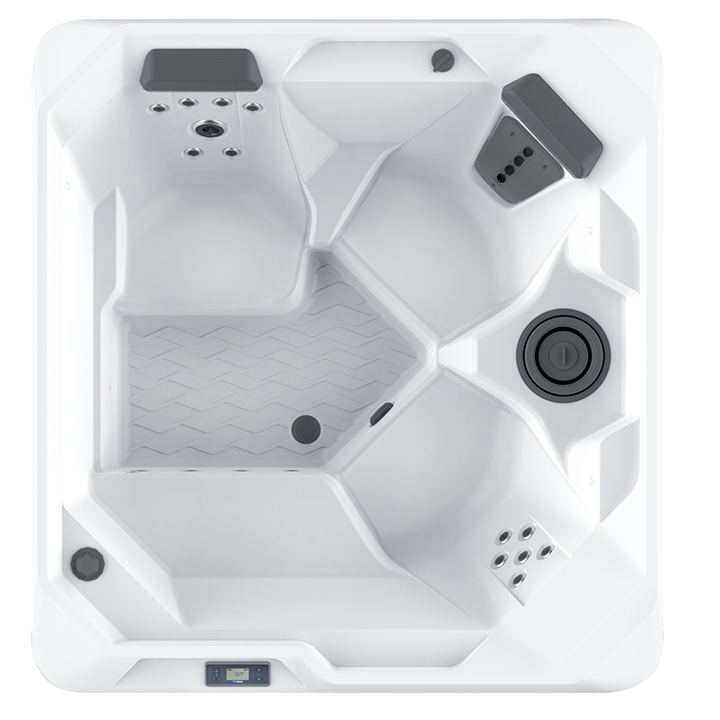 Hot Spring Hot Spot SX
The 3-person SX spa comes complete with a Moto-Massage® jet and all of the outstanding features that normally come in a full-size Hot Spring spa.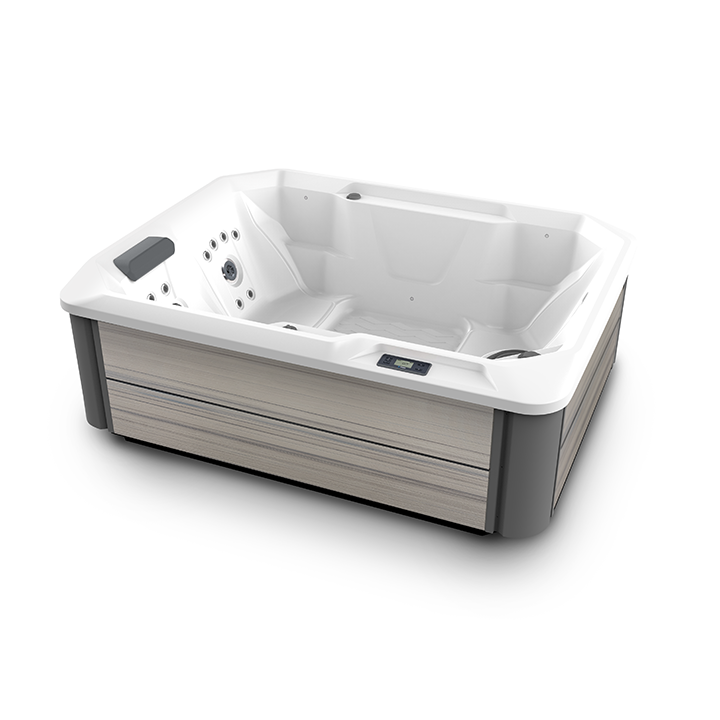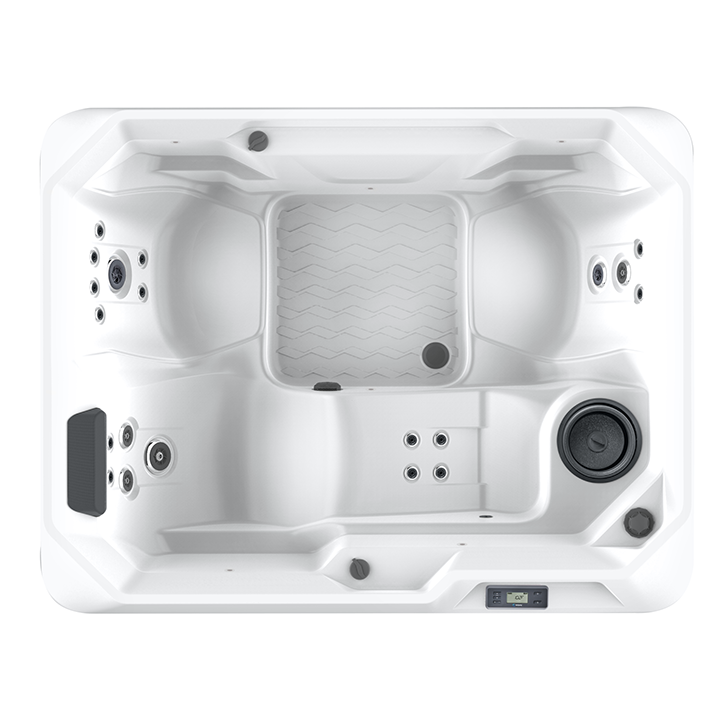 Hot Spring Hot Spot Stride
With seating for 3, this low-profile Stride spa features a full lounge and 20 hydrotherapy jets.