Six adults fit comfortably in the Marino, a popular Vacanza® Series spa with 35 hydromassage jets and a surprising range of features that make caring for and enjoying your hot tub a simple pleasure.
Therapeutic Benefits at the Greatest Value
Aquatic Melodies®
Integrated MP3 sound system for sweet sounds
Automated Heat & Filtration
Spa water is always hot and always ready for dips
Thoughtful Design
Designed and carefully constructed with extraordinary benefits
The Foot Ridge®
The Foot Ridge® support provides a convenient anchor point.
FiberCor® Insulation
A revolutionary innovation in spa insulation. The first of its kind.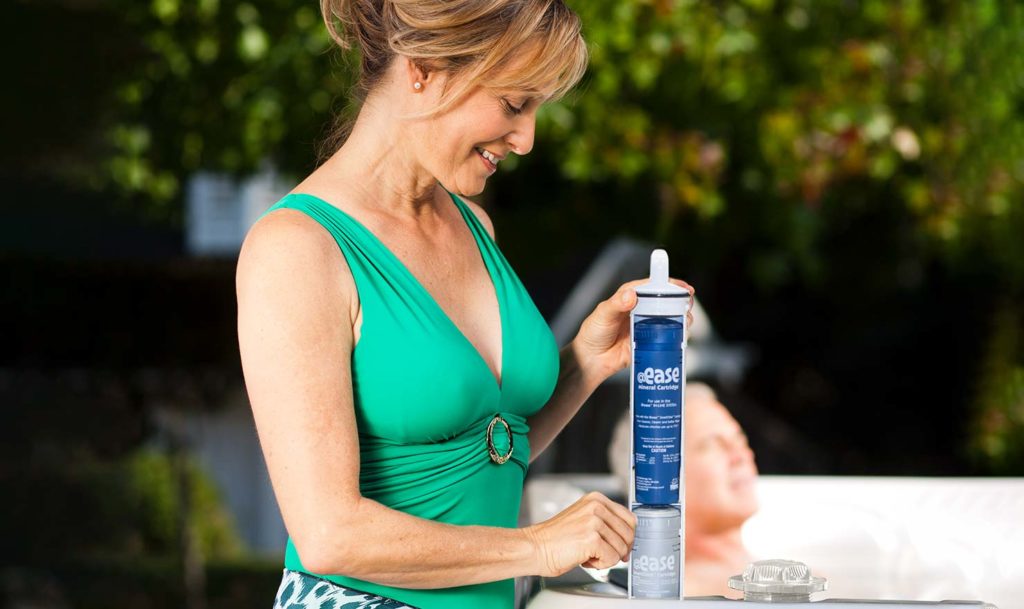 Put Heat & Filtration on Automatic
The built-in FROG @ease In-Line SmartChlor® and Mineral Cartridge System make maintenance easy, with pre-filled cartridges and a low, consistent chlorine level.
Entertainment System to Beat the Band
Vacanza hot tub series offer Caldera's Aquatic Melodies entertainment system.
Four integrated speakers
Wireless audio with extended Bluetooth®
22″ HD wireless monitor
Relax like a pro!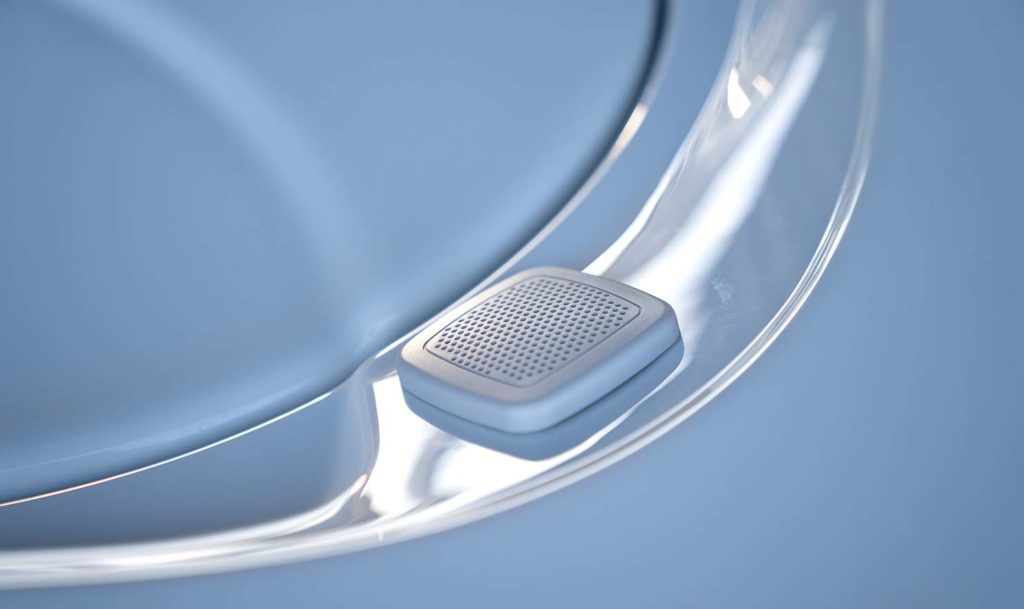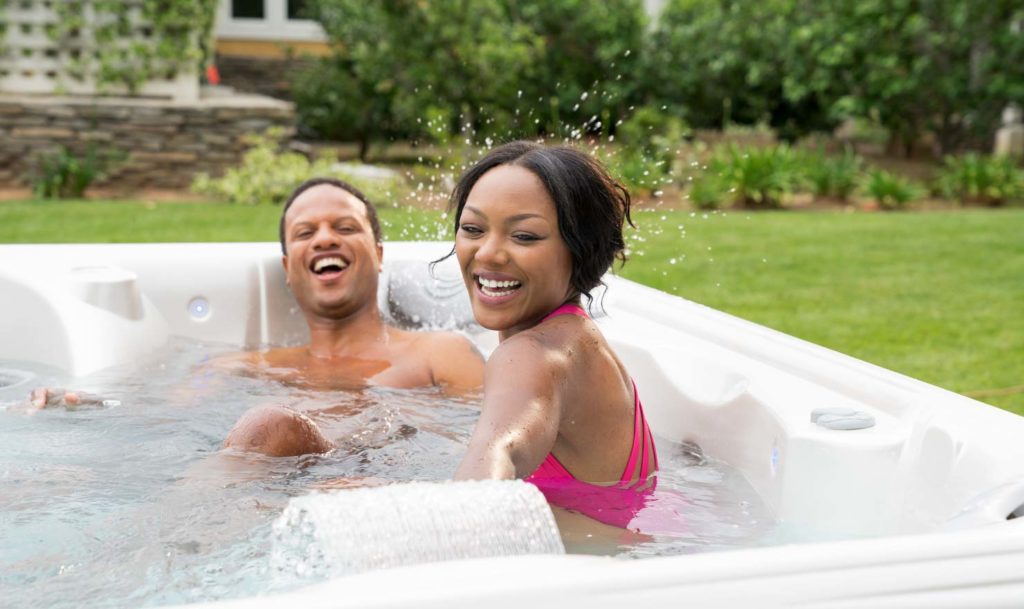 First of Its Kind Insulation
Caldera Spas® FiberCor® insulation is reliable year-round and easy to maintain and repair. Made of thick foam, FiberCor prevents heat loss thereby reducing the energy needed to maintain water temperature.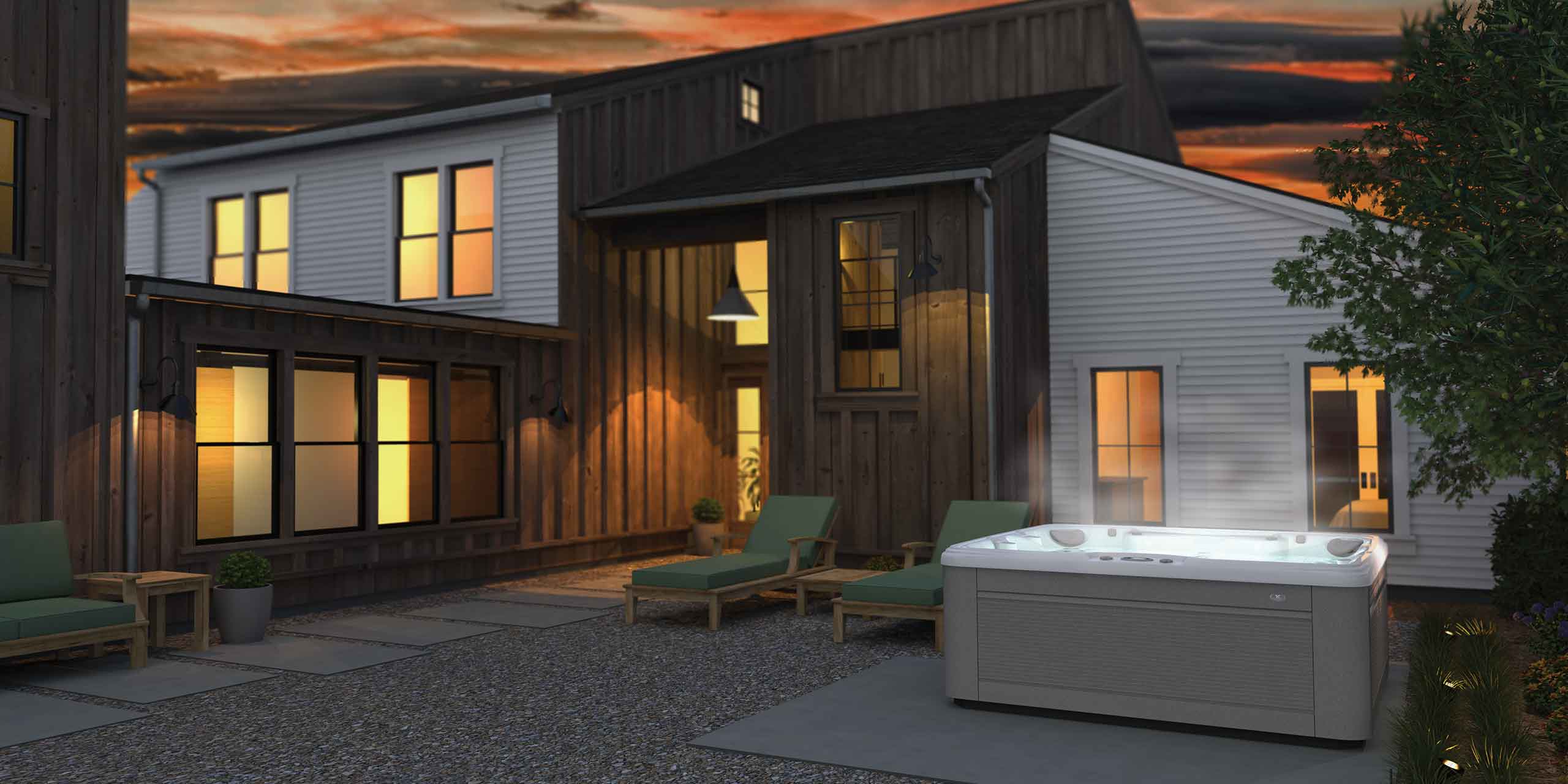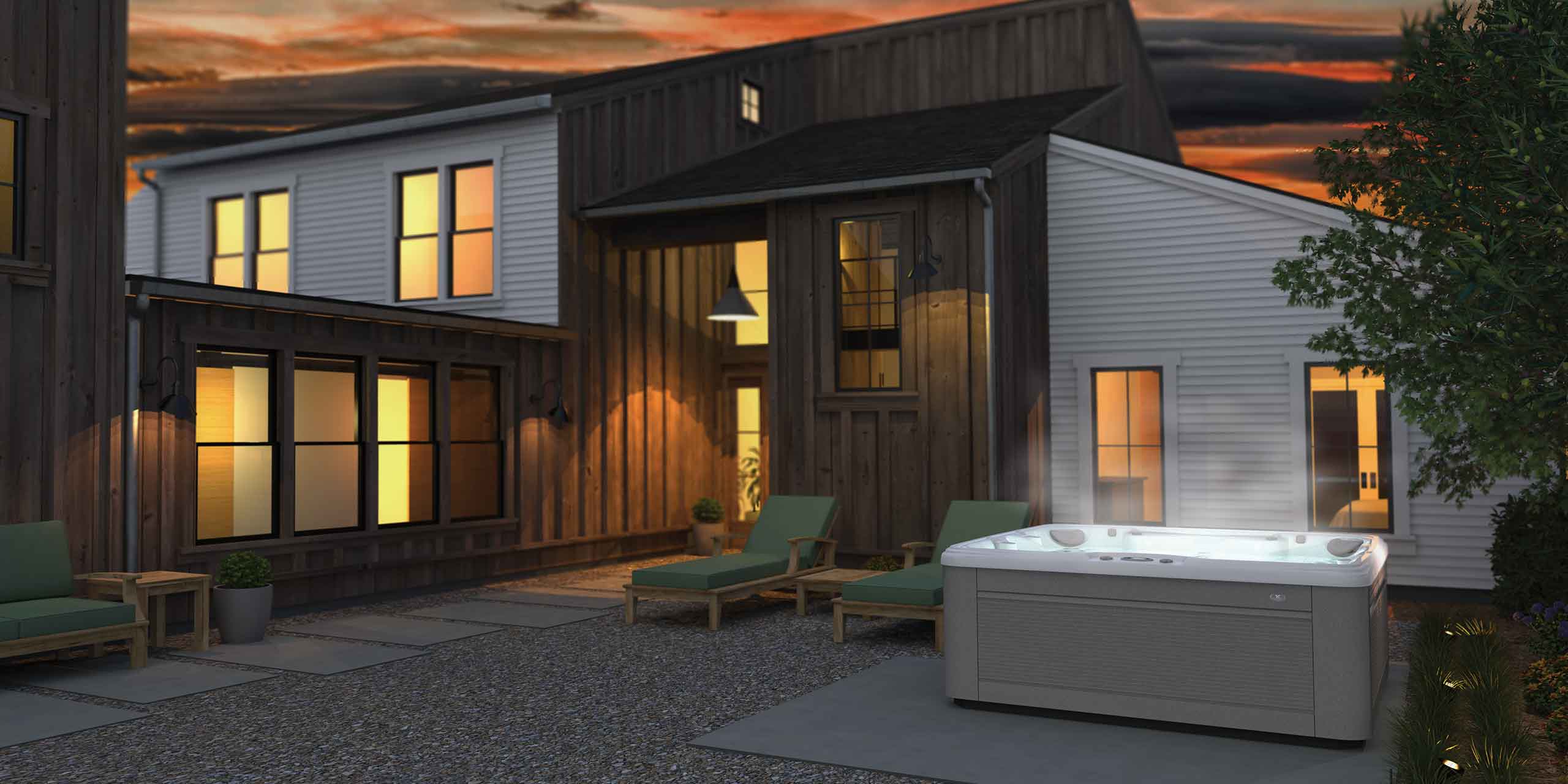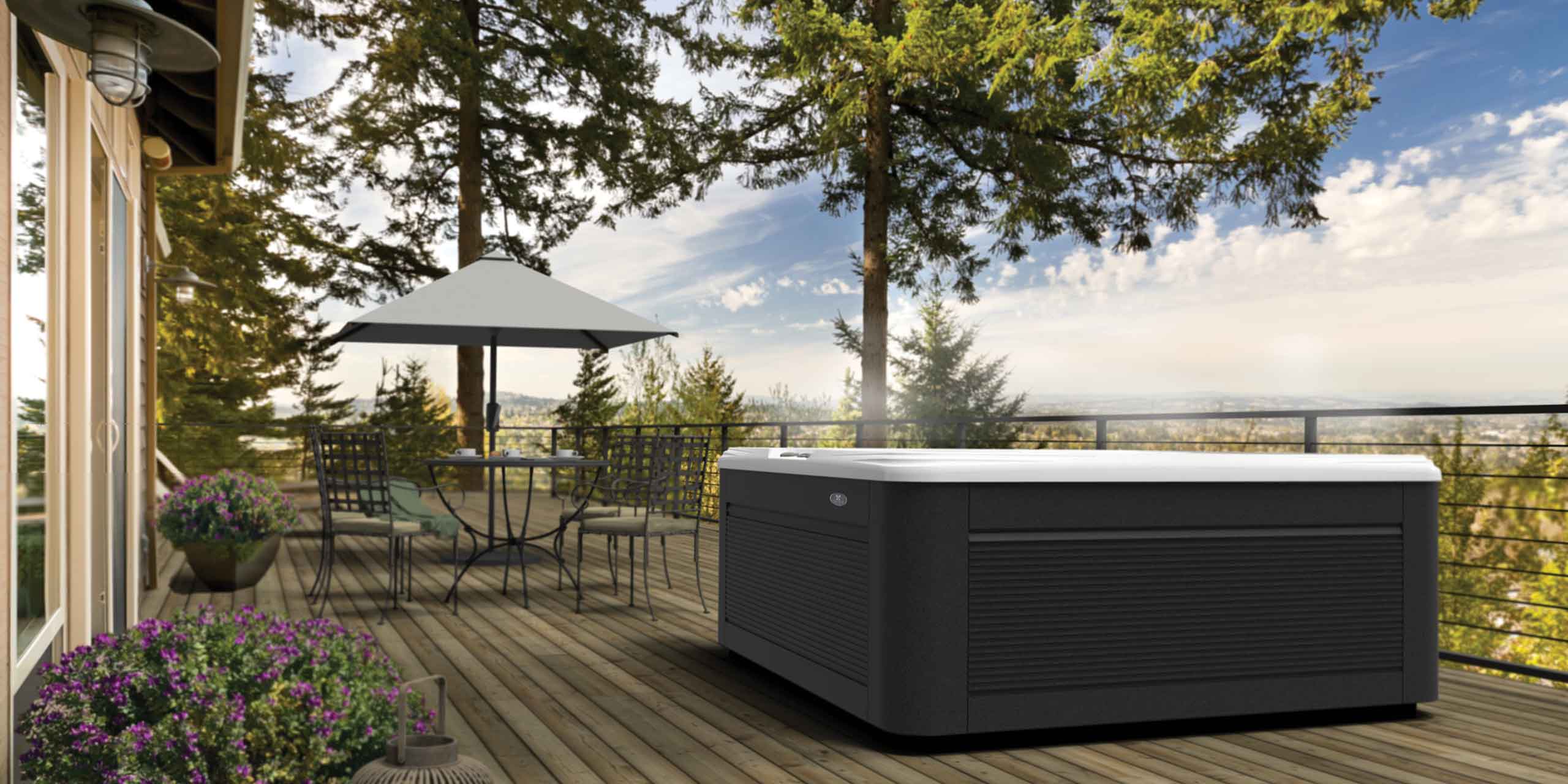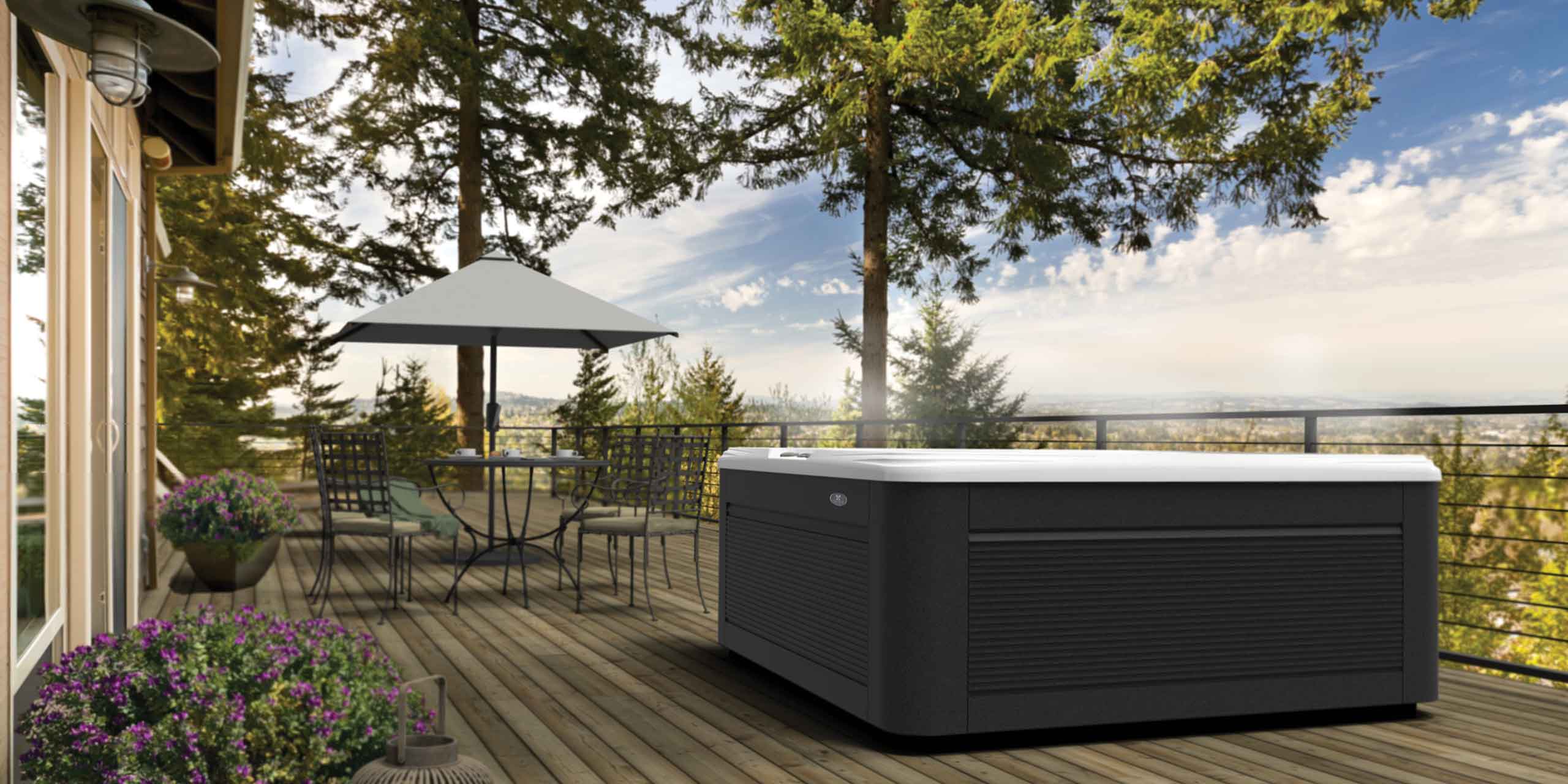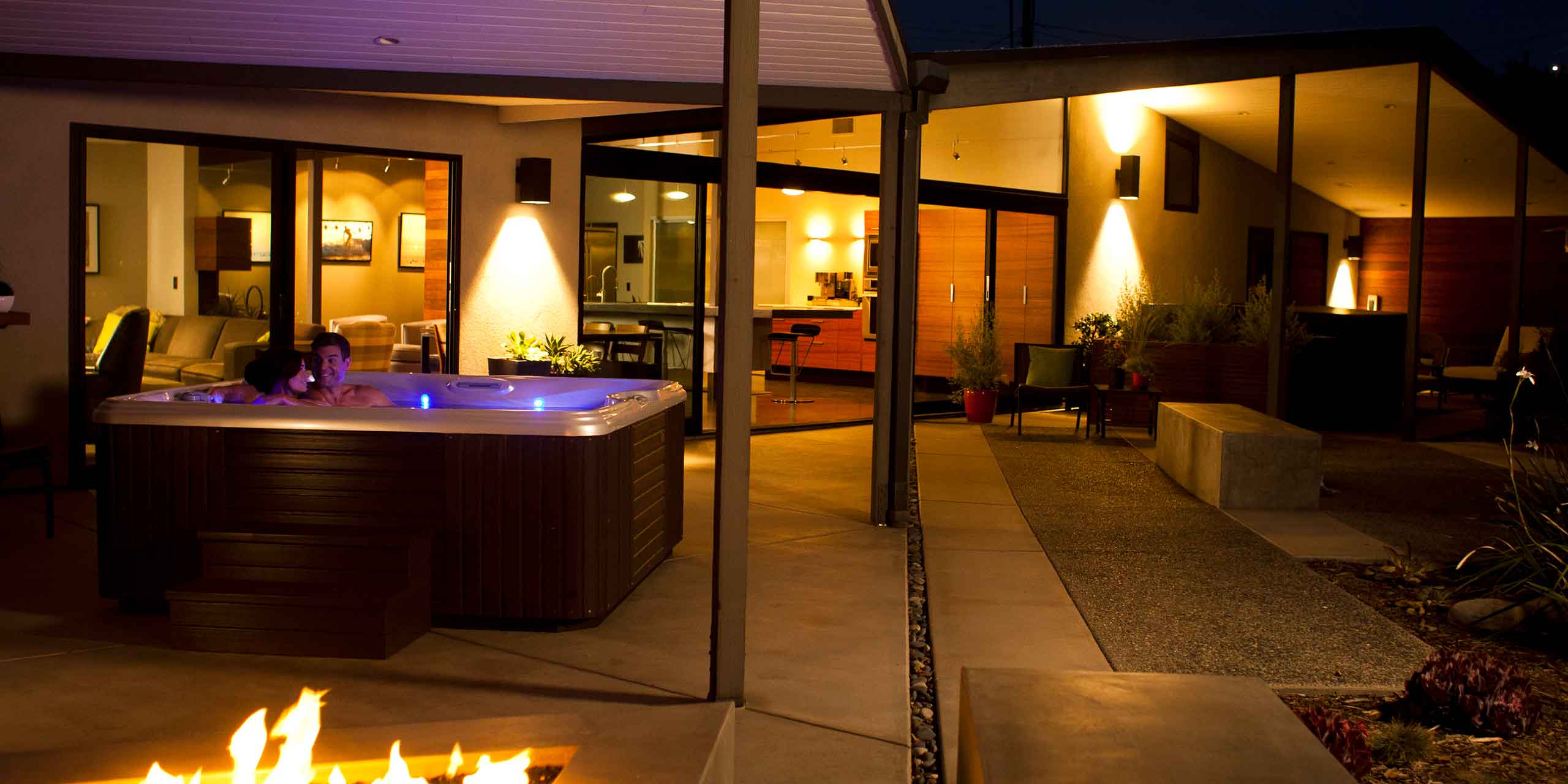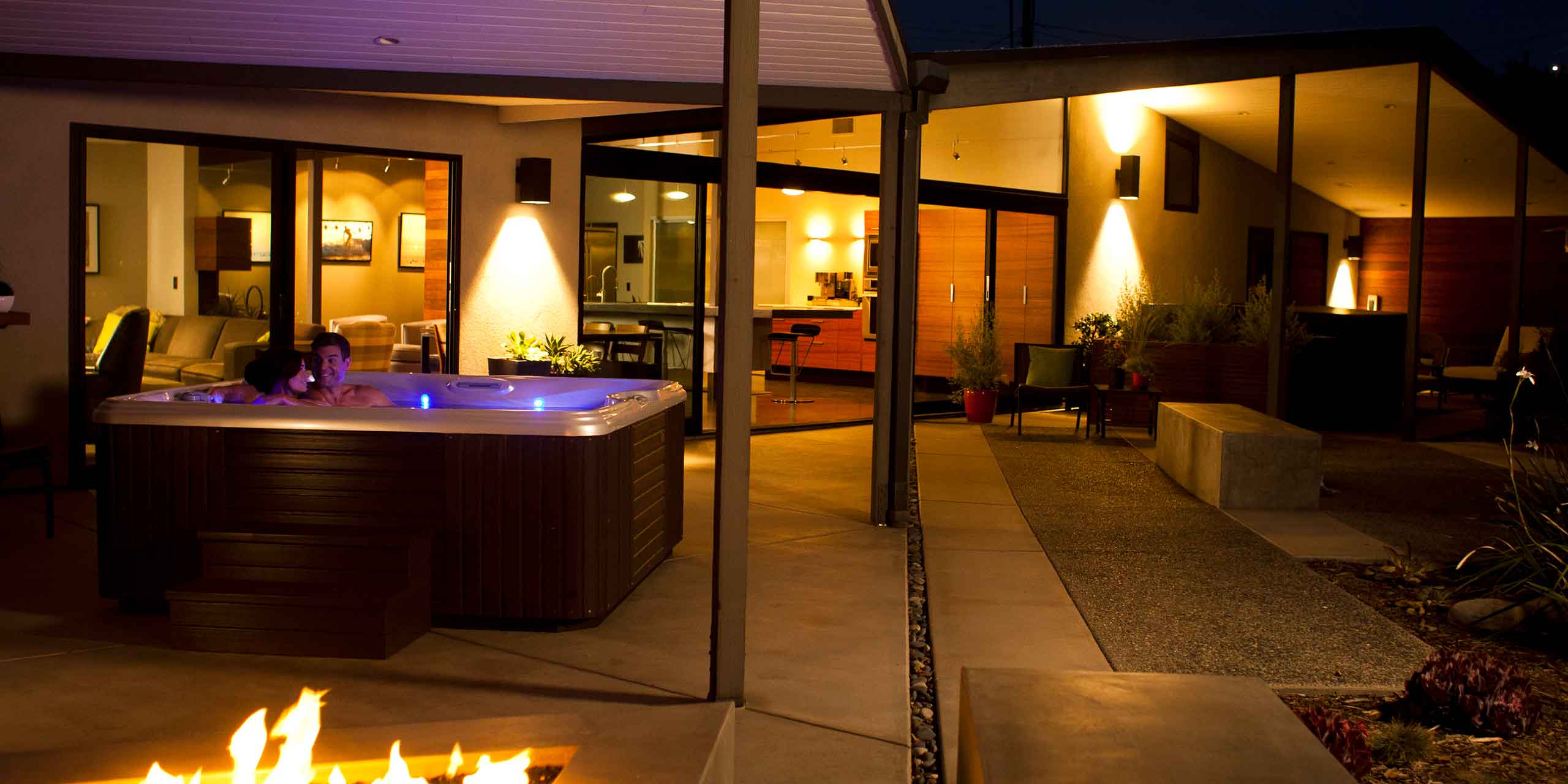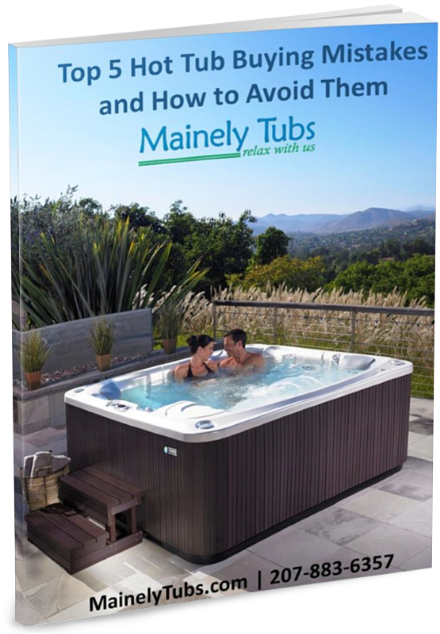 Top 5 Hot Tub Buying Mistakes & How to Avoid Them
Hot tubs are an investment in your health, happiness, and recreation. Coming from the experts, there is a lot to know about hot tubs. Look at our guide to learn what it is that you should avoid when considering a hot tub!
Product Specifications
Cabinet Colors



Shell Colors





Dimensions
7′ x 7′ x 36″ / 213cm x
213cm x 91cm
Water Capacity
360 gallons / 1375 liters
Hot Tub Jets
27 Euro, 5 AdaptaFlo®,
3 AdaptaSsage®
Water Care Systems
@ease™ In-Line System with SmartChlor™ Technology & Minerals (Cartridge-ready, U.S. Only) or, SpaFrog® In-Line Bromine & Minerals System (Cartridge-ready)
Jet Pumps
2 ReliaFlo® Pumps; 1 Dual-Speed
1.5 HP (3.2 BHP); 1 Single-Speed
1.5 HP (3.2 BHP)
Heater Output
Hi-Flow Heater (4,000 Watts)
Ozone System
(Optional) Corona Discharge
Multi-Color LED Lighting
Mystique® 10 Points-of-Interior Lights
Energy Efficiency
Fully-insulated with FiberCor® material, 2 lb. density; Certified to
the California Energy Commission (CEC) in accordance with California law
Insulating Cover
3.5″ to 2.5″ tapered, 2 lb.-density
foam core
Cover Lifter
ProLift®, ProLift II, ProLift III, or ProLift IV
Cover Colors
Chocolate, Slate, or Taupe
Entertainment System
(Optional) Wireless Bluetooth® Sound System, Wireless TV
Step Type
(Optional) EcoTech® or Polymer
Want More? Consider These Tubs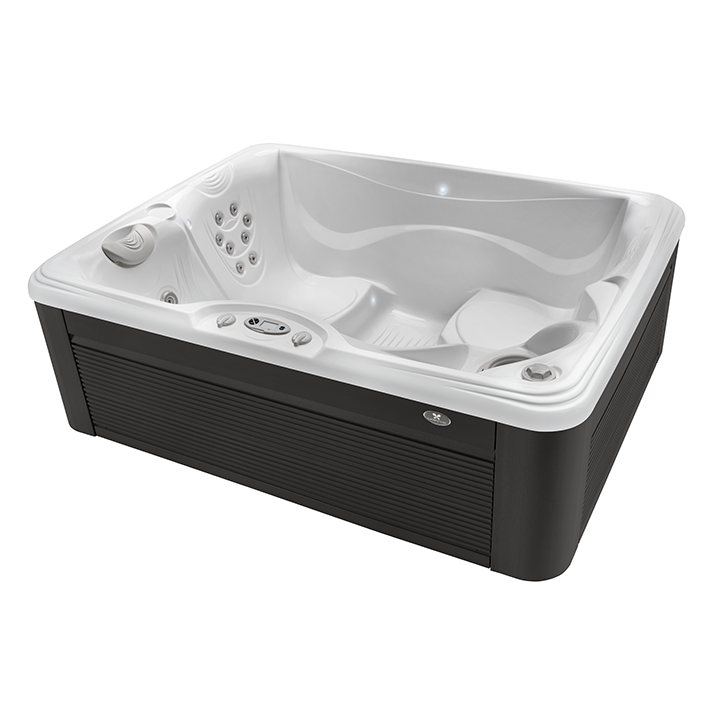 Caldera Vacanza-Series Celio
Great value! Seats 3, 115v/20 amp, 18 powerful jets, and multi-colored lights.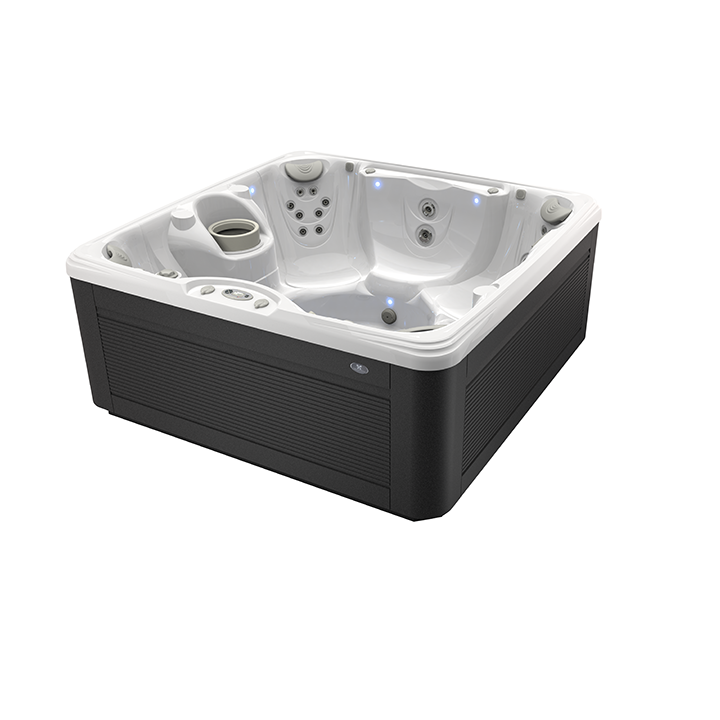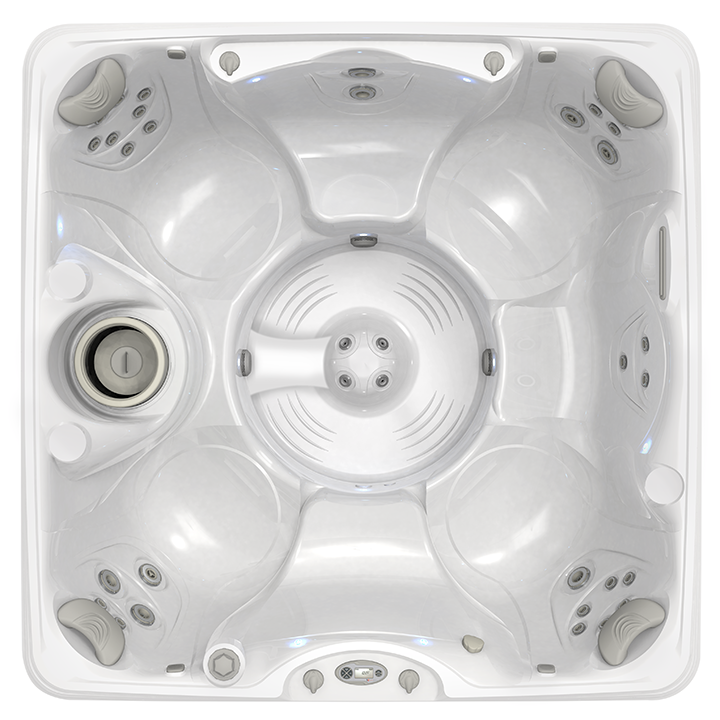 Caldera Vacanza-Series Vanto
A non-lounge hot tub, the Vanto® model features the same stylish design and powerful spa jetting system found on the popular-selling hot tub Vacanza® Series.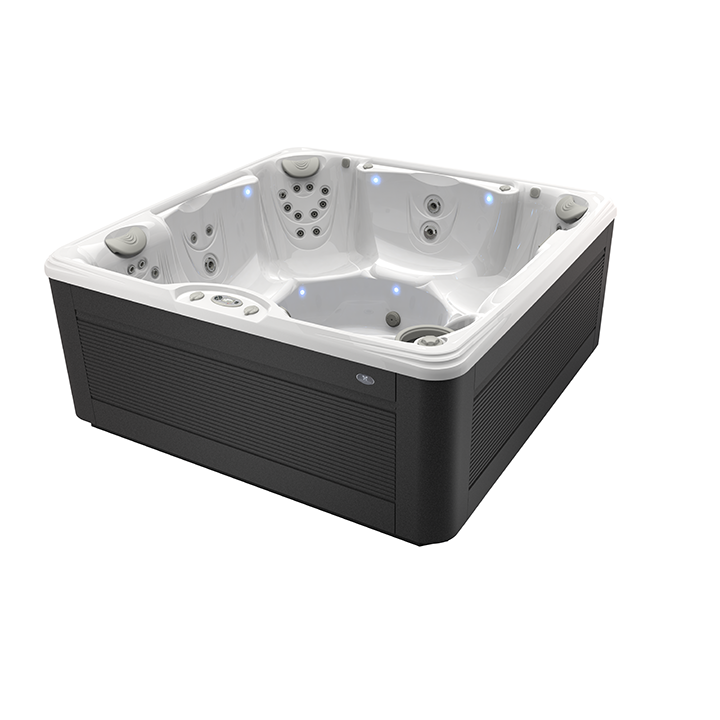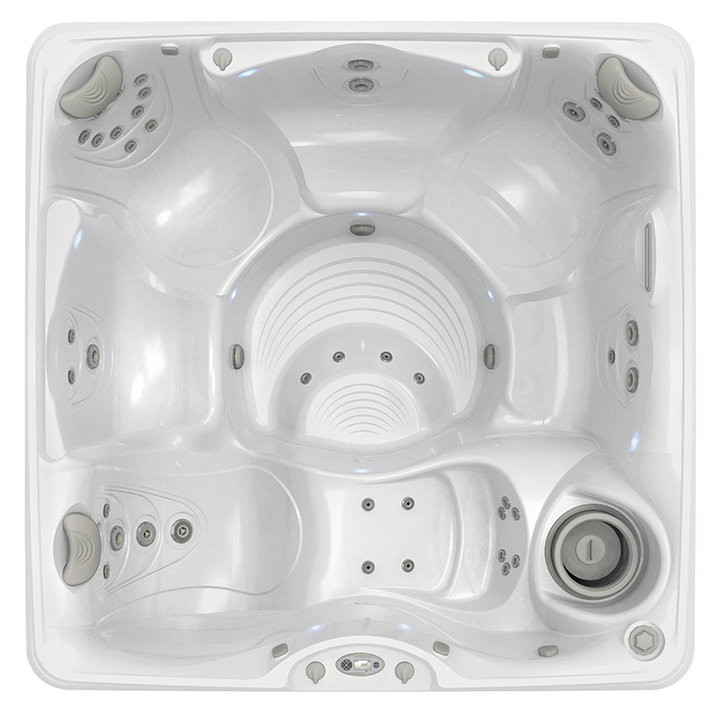 Caldera Vacanza-Series Palatino
The Palatino spa seats 6 adults, features the Acquarella® spa waterfall, and has 45 powerful hydromassage jets.