The Flash is a non-lounge version of the Flair. This open seated spa is the same size as the Flair with plenty of room inside and a pod in the footwell with four Precision mini jets that are accessible from practically any seat.  It's a 7' x 7' Salt-Water-Ready spa with room for 7 adults.  Each Limelight Series hot tub features a new two-filter system and now comes standard with a FreshWater III Ozone system.  That means better water.
Limelight Exclusive Features
The Perfect Massage
Targeted jets up to XL combination jets soothe every body.
Energy Efficiency
Energy Smart® delivers the best value over time.
Easy Water Care
Systems help you spend less time maintaining your spa.
Superior Quality
Every model delivers a quality experience.
Thoughtful Design
Limelight® Collection spas turn heads.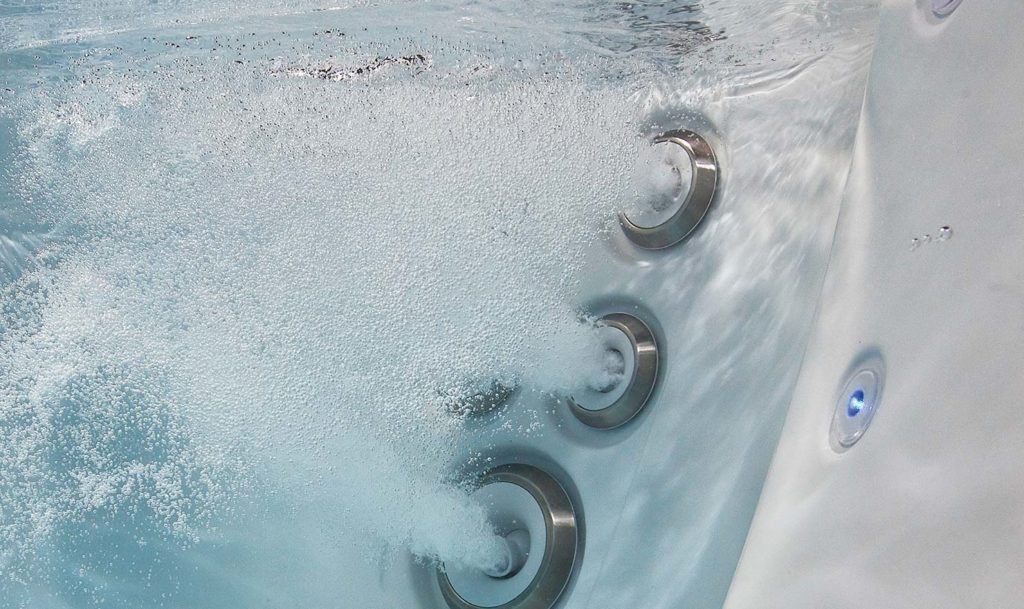 Powerful Jets
Limelight® Collections spas are designed to feel as good as they look. Comfortable seats feature powerful jets that massage from your shoulders to your toes, providing targeted relief to help you feel your best.
The Limelight Difference
If you want elegant styling and exceptional performance, check out the Limelight® Collection.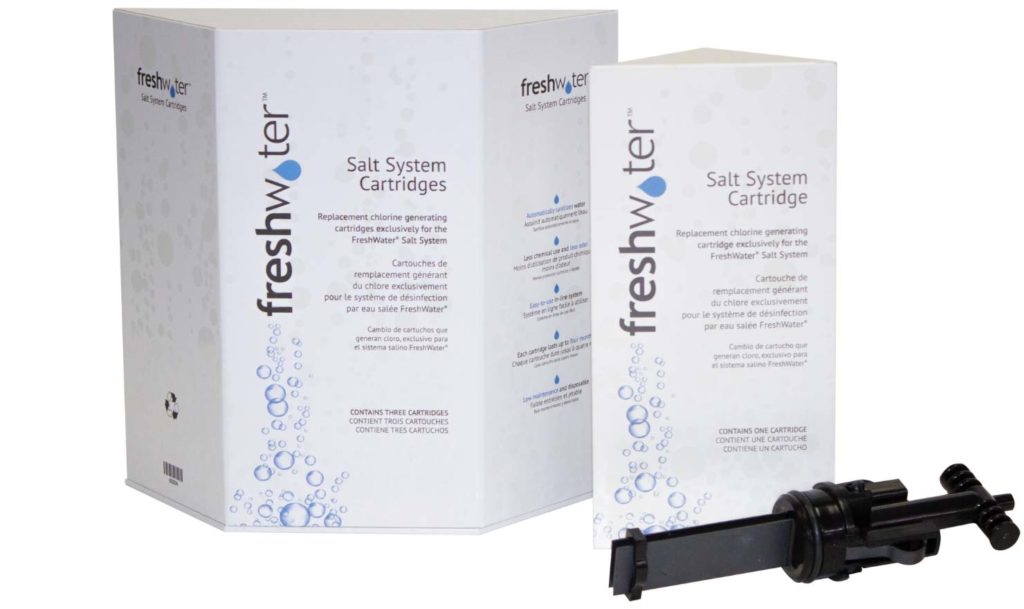 FreshWater® Salt System Ready
This easy-to-use system eliminates the worry of keeping water clean, clear, and sanitized for a full year. With just a little salt in your spa water, the system generates chlorine automatically and keeps water feeling soft without harsh chemical odor. Spa ownership is easier than ever!
Energy Efficient
Limelight Collection spas feature FiberCor® insulation. Combined with other energy-efficient features, Limelight Collection spas lock in heat to reduce monthly energy costs.
Custom-designed spa covers offer an exclusive hinge seal to lock in heat.
SmartJet® system lets you direct power only to the jet groups you want to use.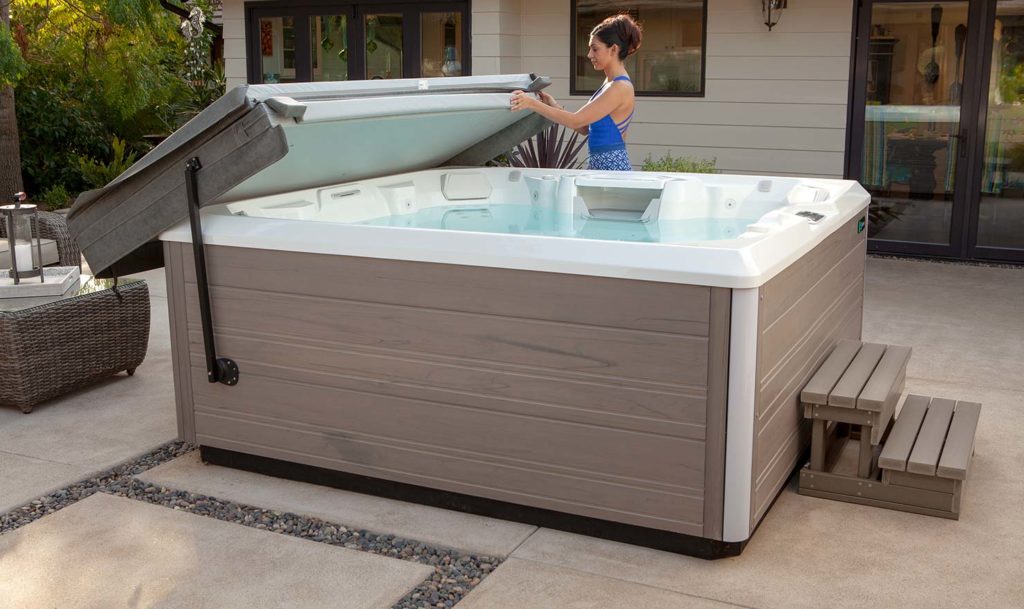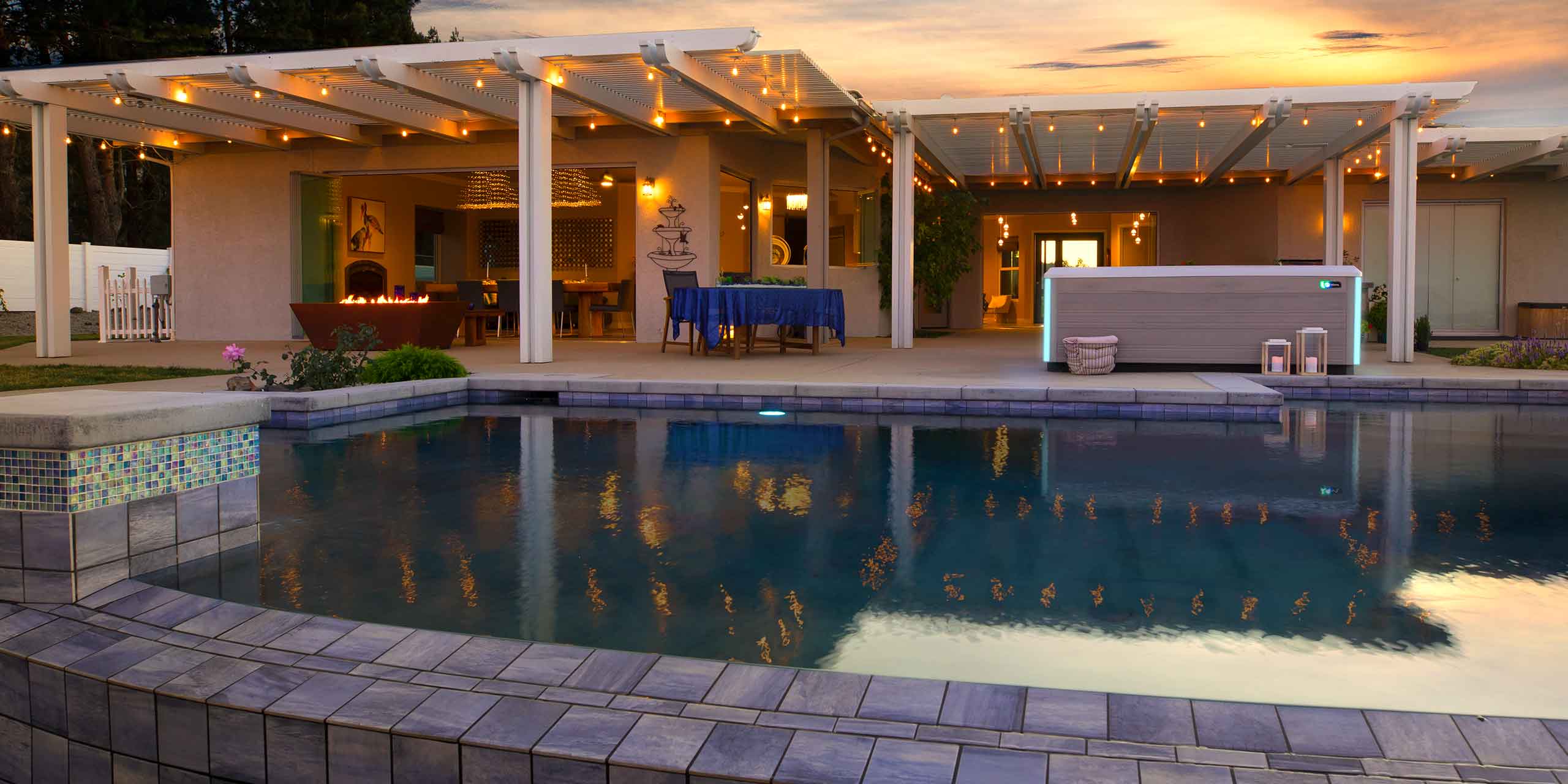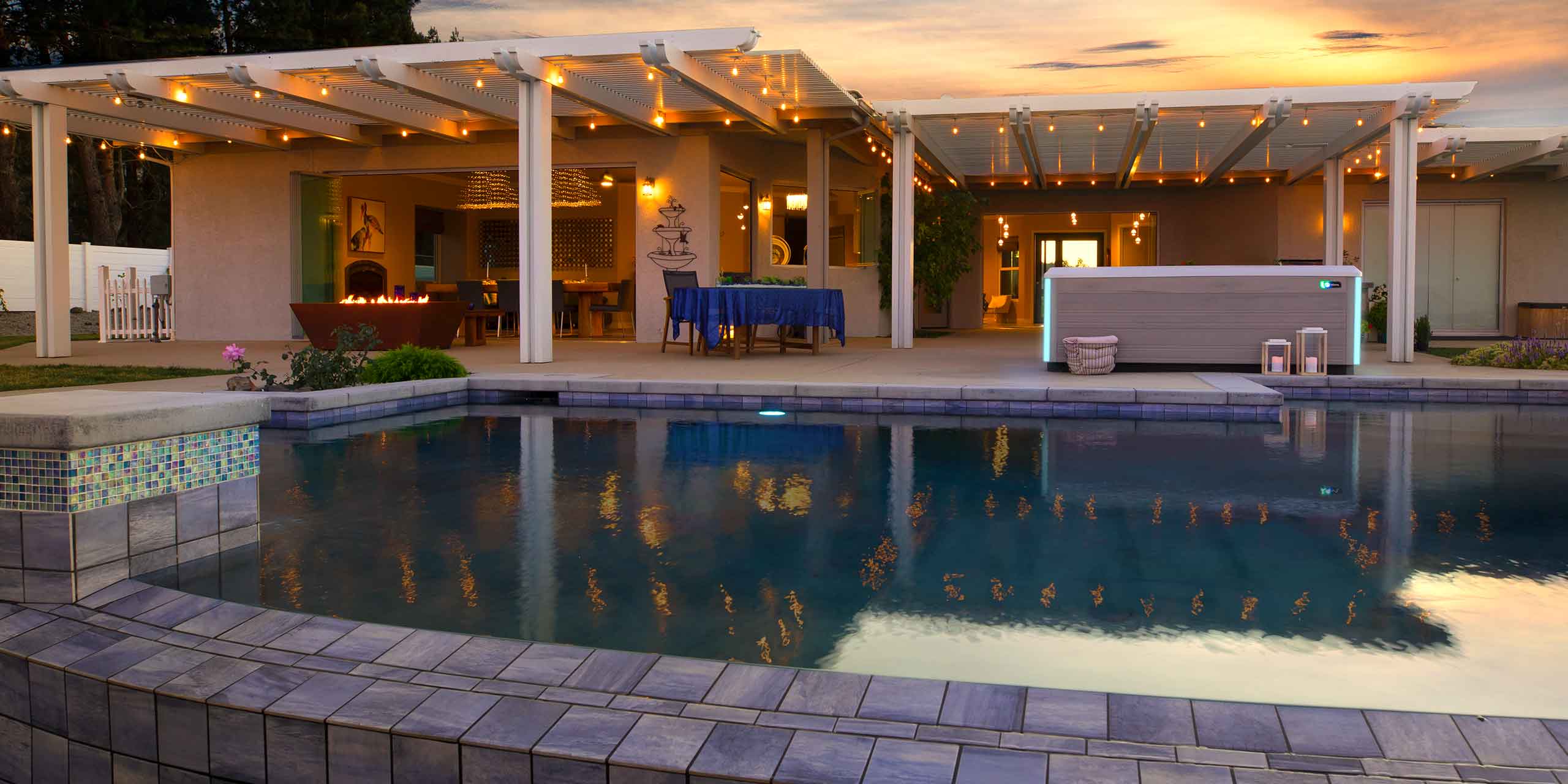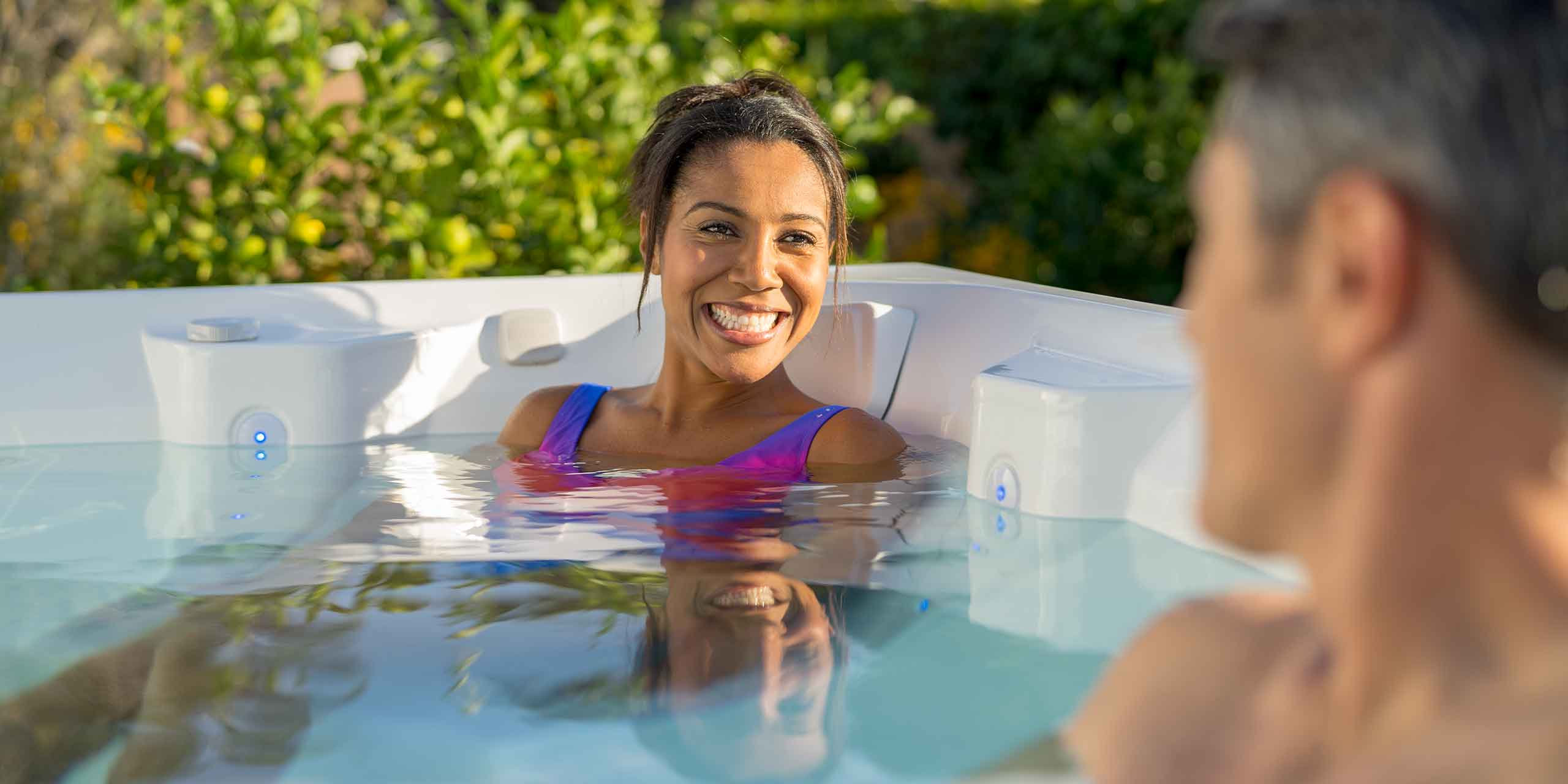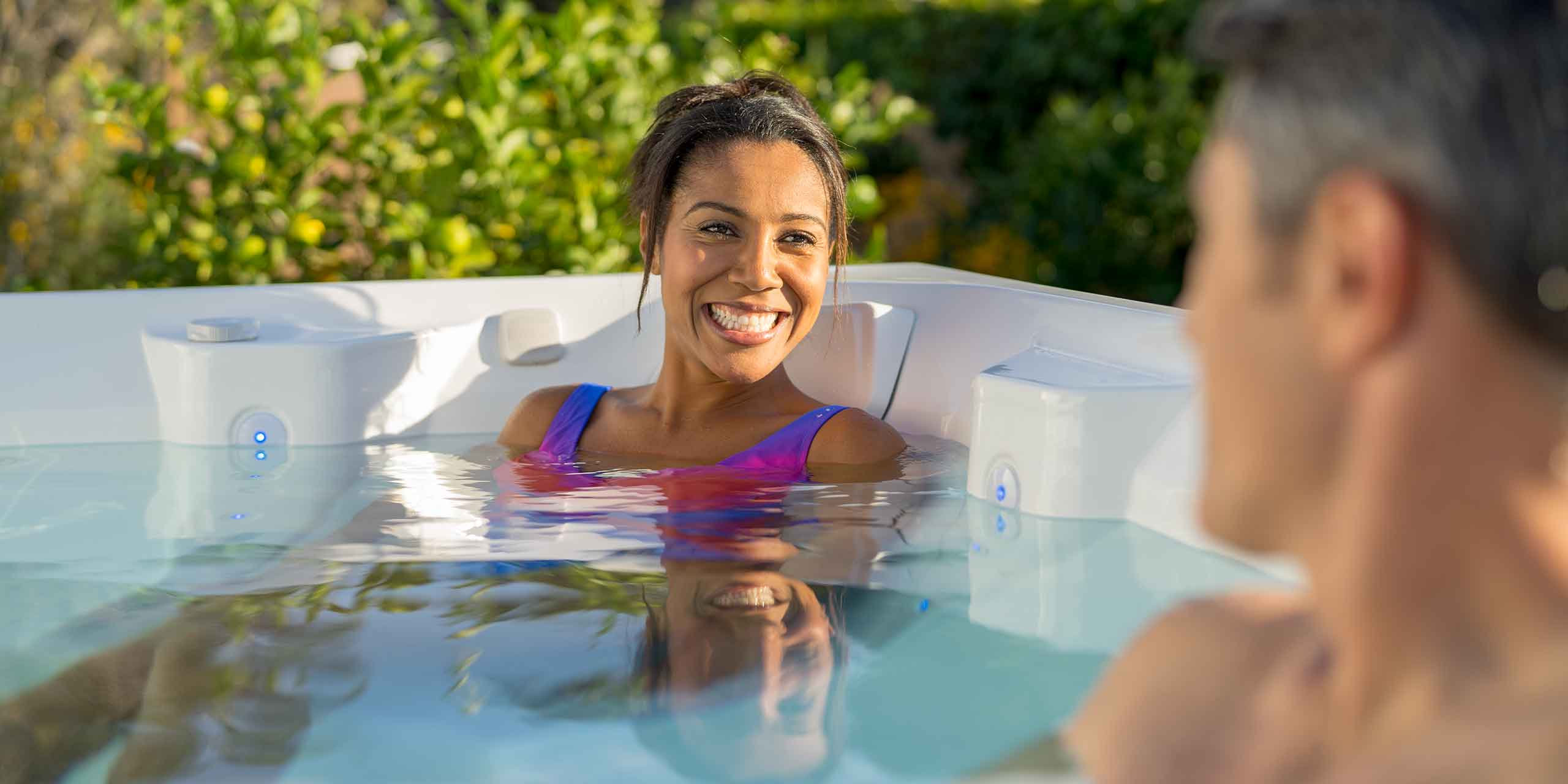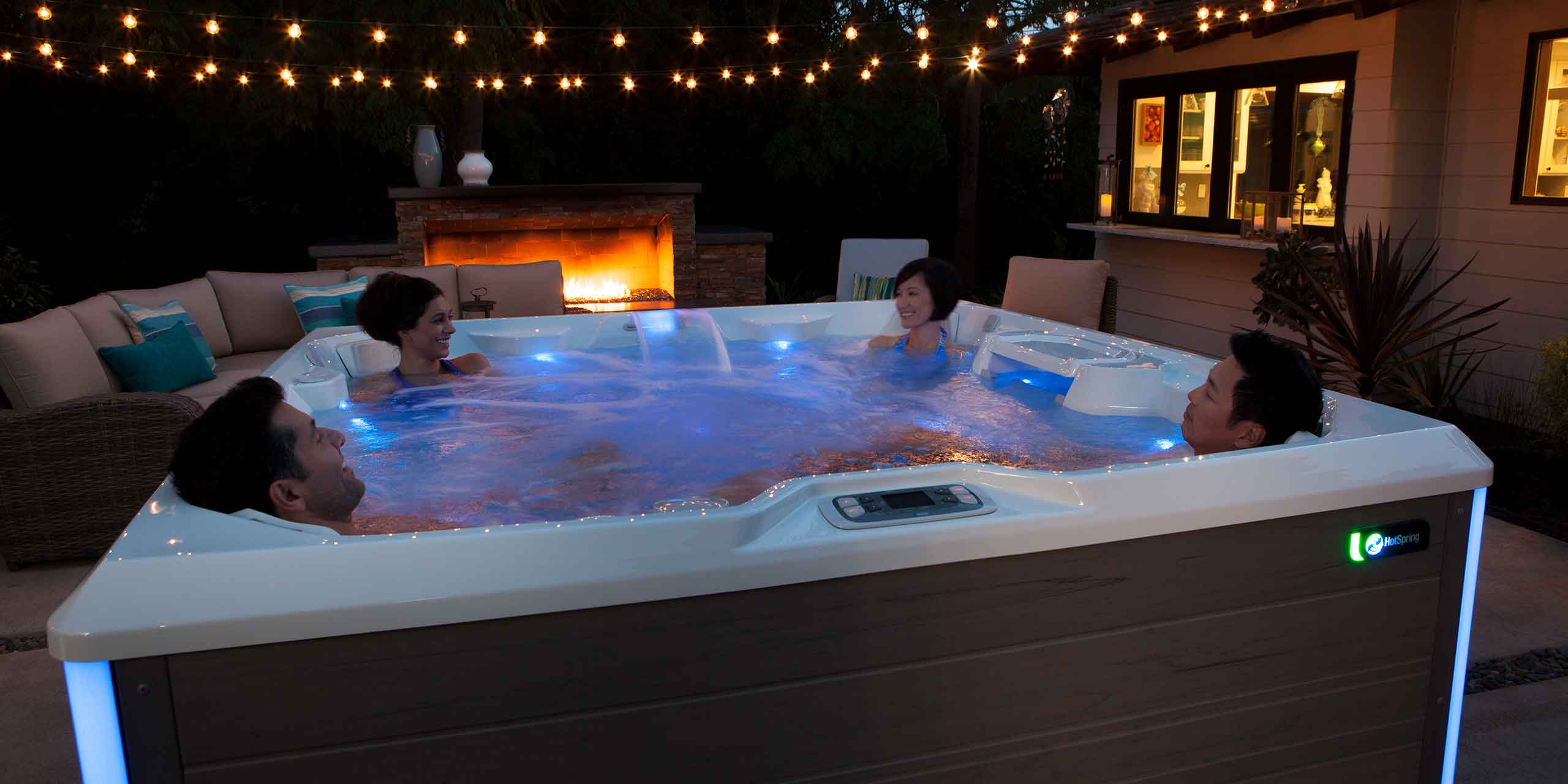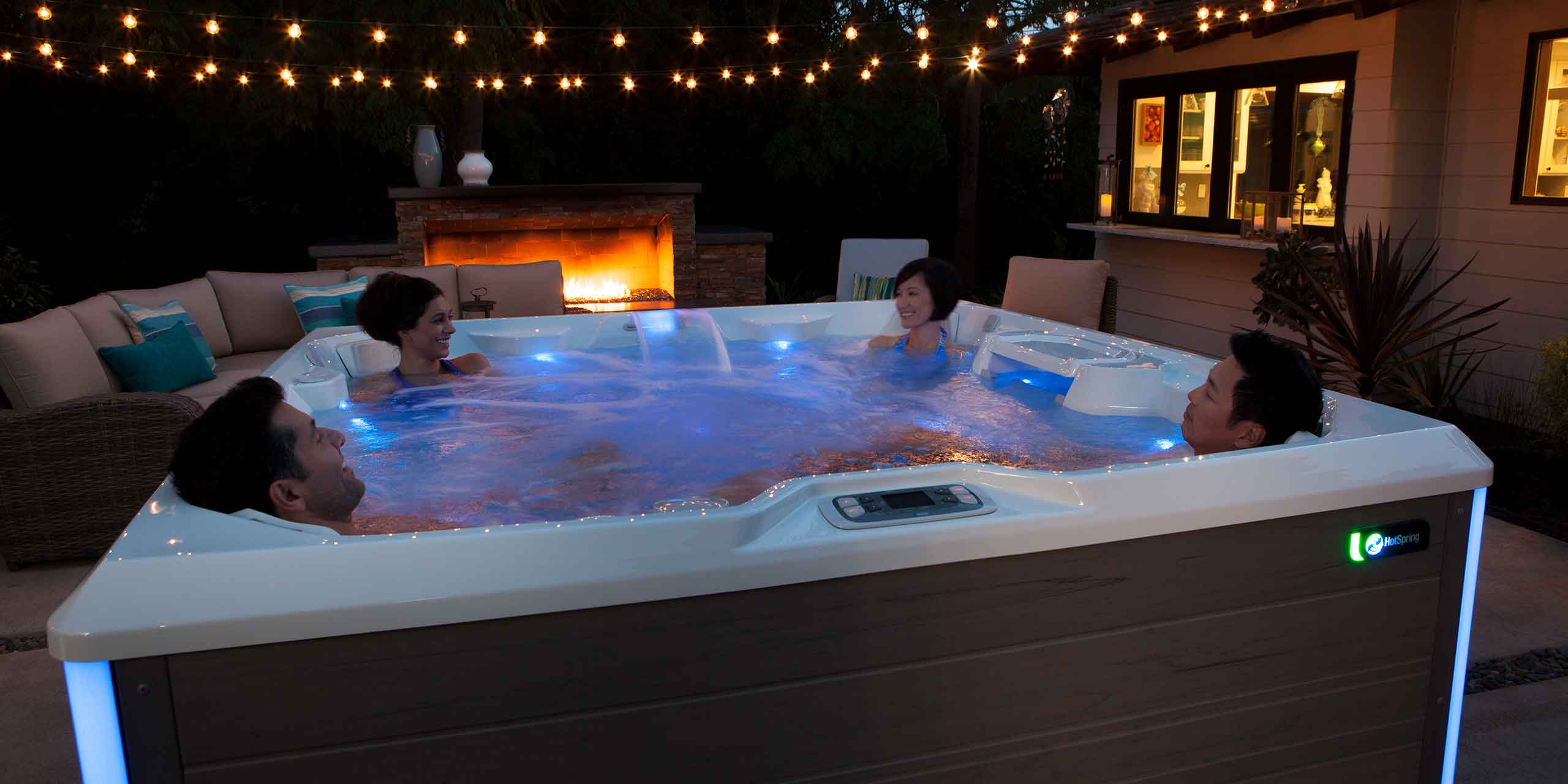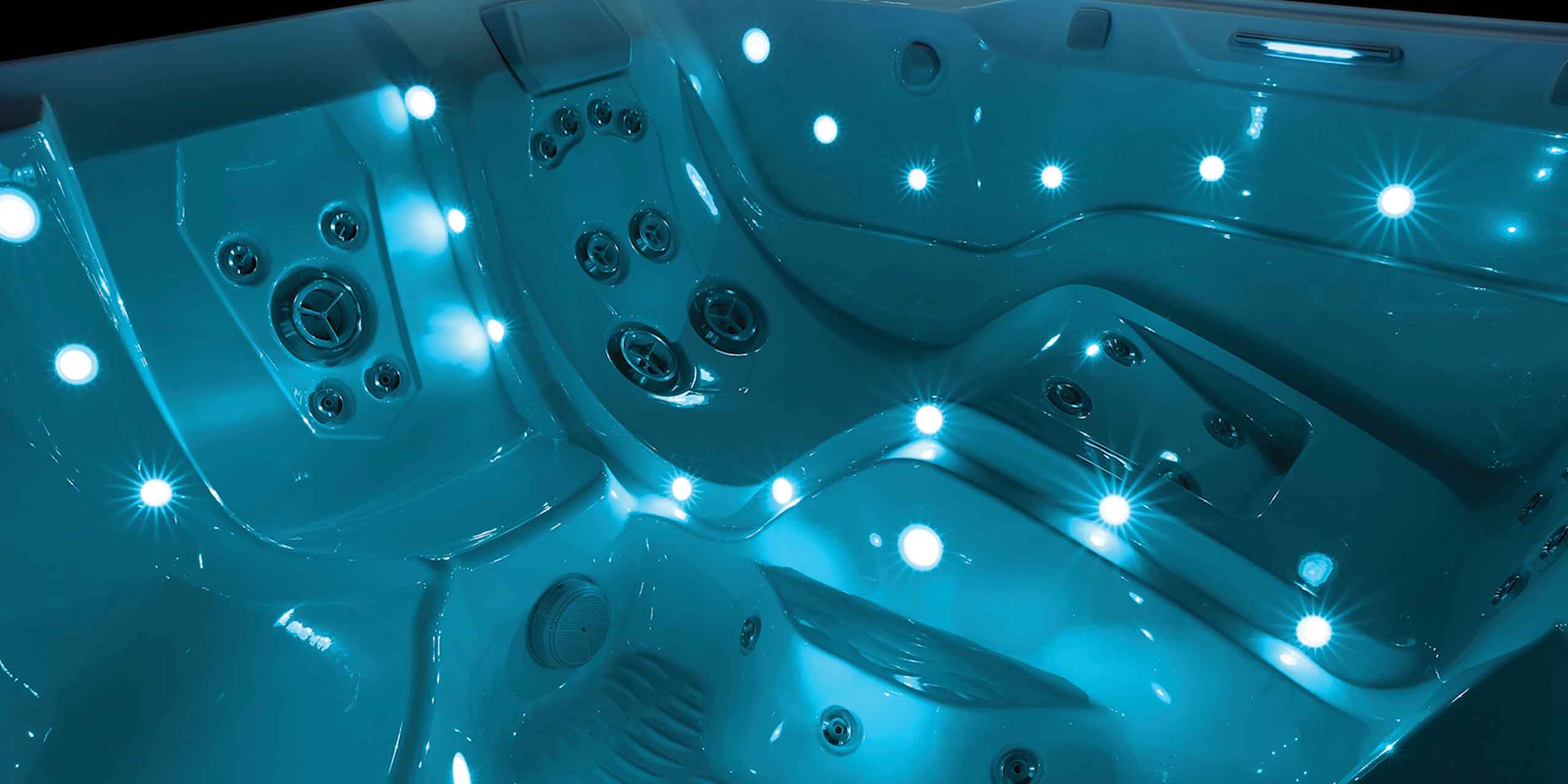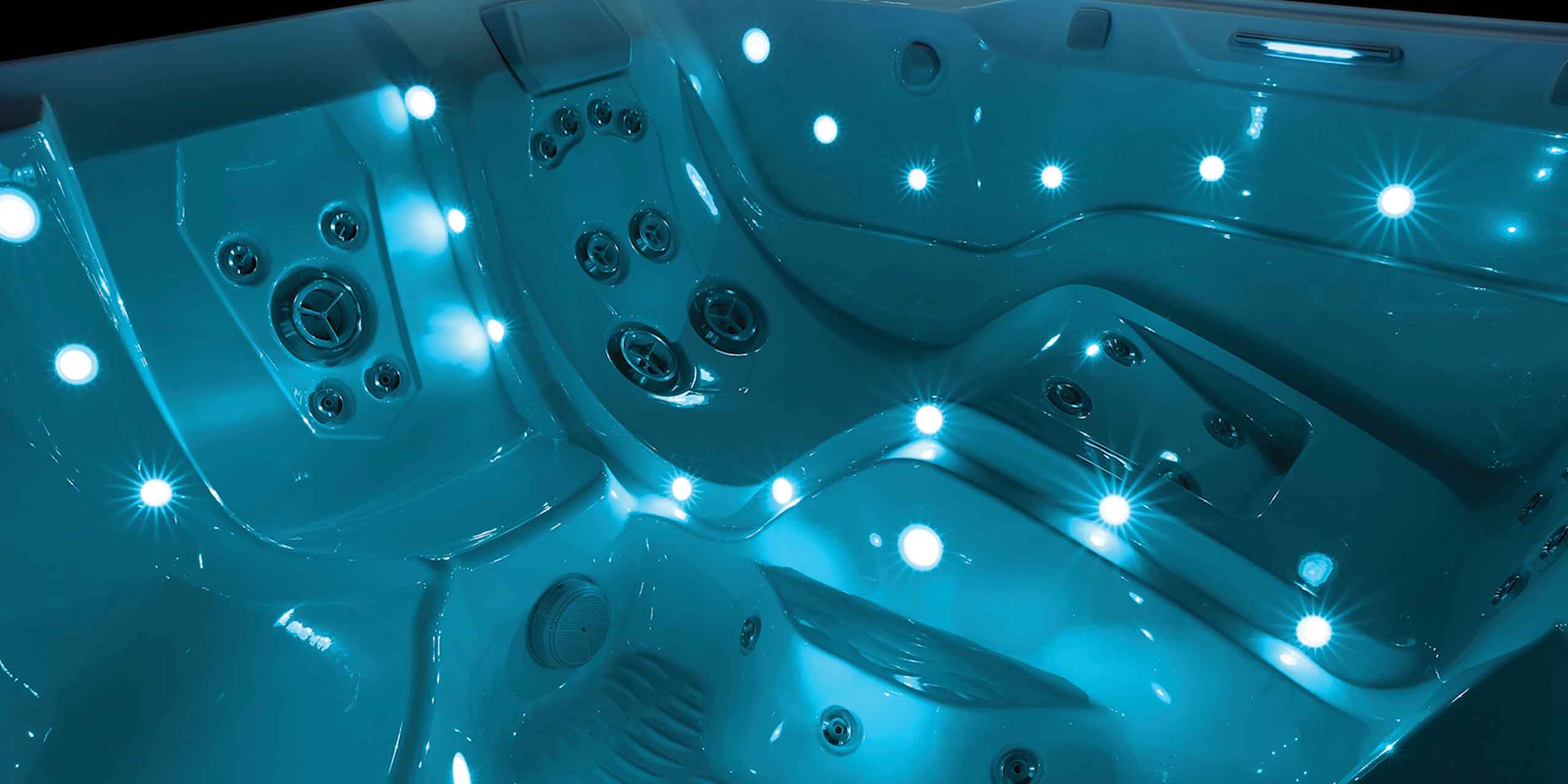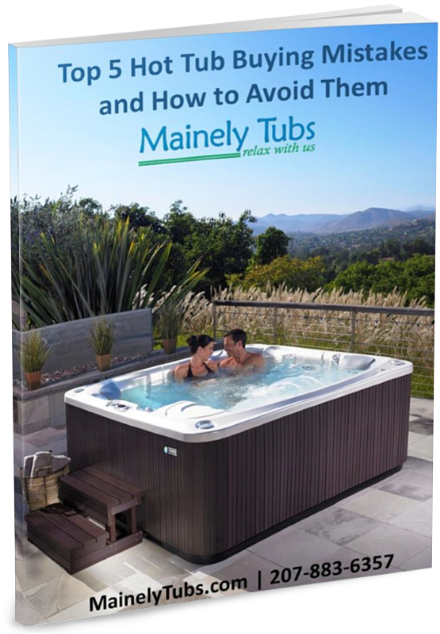 Top 5 Hot Tub Buying Mistakes & How to Avoid Them
Hot tubs are an investment in your health, happiness, and recreation. Coming from the experts, there is a lot to know about hot tubs. Look at our guide to learn what it is that you should avoid when considering a hot tub!
Product Specifications
Cabinet Colors



Shell Colors





Dimensions
7' x 7' x 36"/2.13m x 2.13m x 0.91m
Weight
845 lbs./385 kg dry
4,900 lbs./2,225 kg filled*
Jets
1 XL Dual Rotary jet
3 XL Single Rotary jets
1 XL Directional jet
4 Standard Single Rotary jets 4 Standard Directional jets
4 Rotary Precision jets
24 Directional Precision jets
Water Feature
Vidro® backlit ribbon waterfall
Water Care System (Optional)
FreshWater® Salt Water System (Optional) or EverFresh® System
Jet Pump 1
Wavemaster® 8200 Two-Speed 2.0 HP, continuous duty 4.0 HP, breakdown torque
Jet Pump 2
Wavemaster® 8000 One-Speed 2.0 HP, continuous duty 4.0 HP, breakdown torque
Circulation Pump
SilentFlo 5000® for quiet, continuous filtration
Effective Filtration Area
100 sq. ft., top-loading filters
Ozone System
FreshWater® III Corona Discharge
Control System
IQ 2020® with LCD control panel 230v/50amp, 60Hz Includes G.F.C.I. protected sub-panel
Lighting System
Raio® multi-color interior points of light (30) Exterior multi-color lighting with timer
Energy Efficiency
FiberCor® insulation; Certified to the APSP 14 National Standard and the California Energy Commission (CEC) in accordance with California law
Vinyl Cover
3.5" to 2.5" tapered, 2 lb. density foam core, with hinge seal in Caramel, Chestnut, Slate, or Evergreen
Cover Lifter (Optional)
CoverCradle II®
CoverCradle®
Lift 'n Glide®
UpRite®
Entertainment System (Optional)
* Includes water and 7 adults weighing 175 lbs. each
Export models available in 240v, 50Hz, 1500w heater
Want More? Consider These Tubs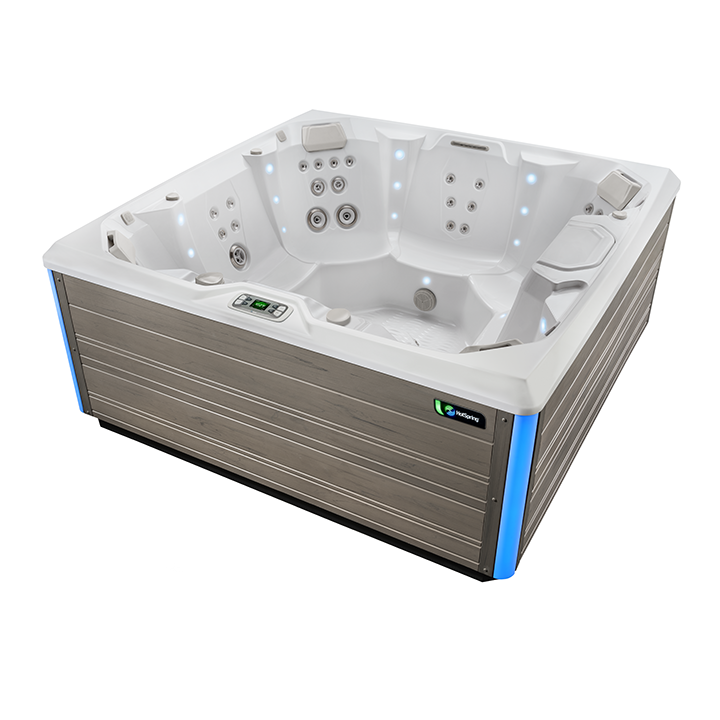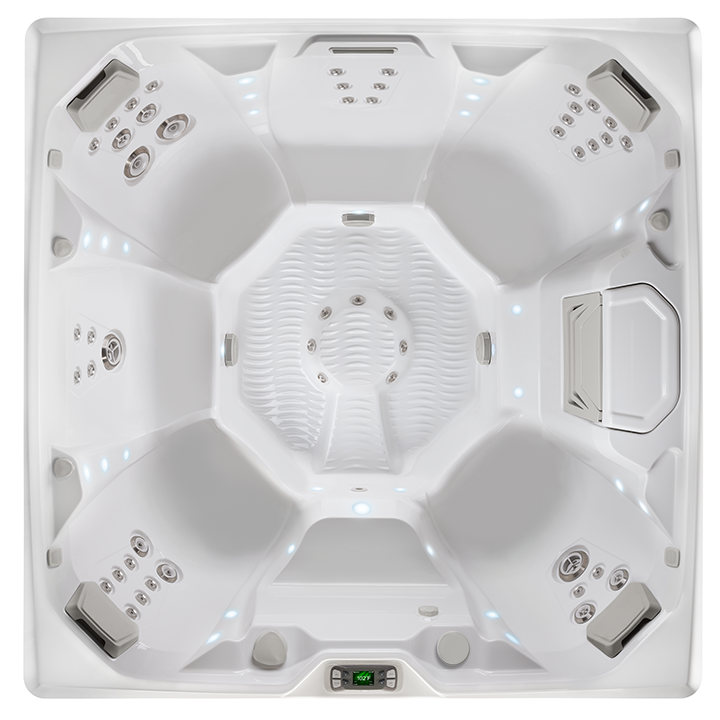 Hot Spring Limelight Pulse
The 2018 Pulse has been beautifully redesigned both inside and out and features all the new style and performance elements.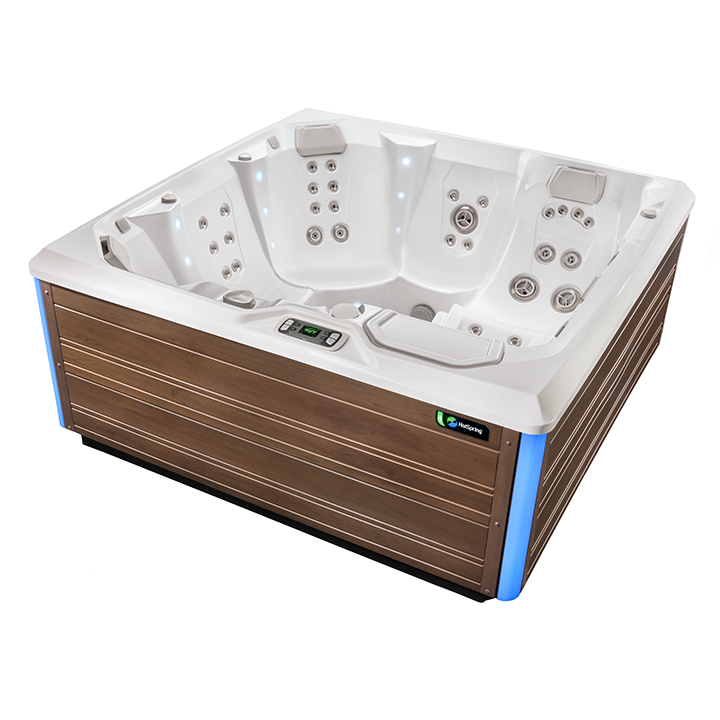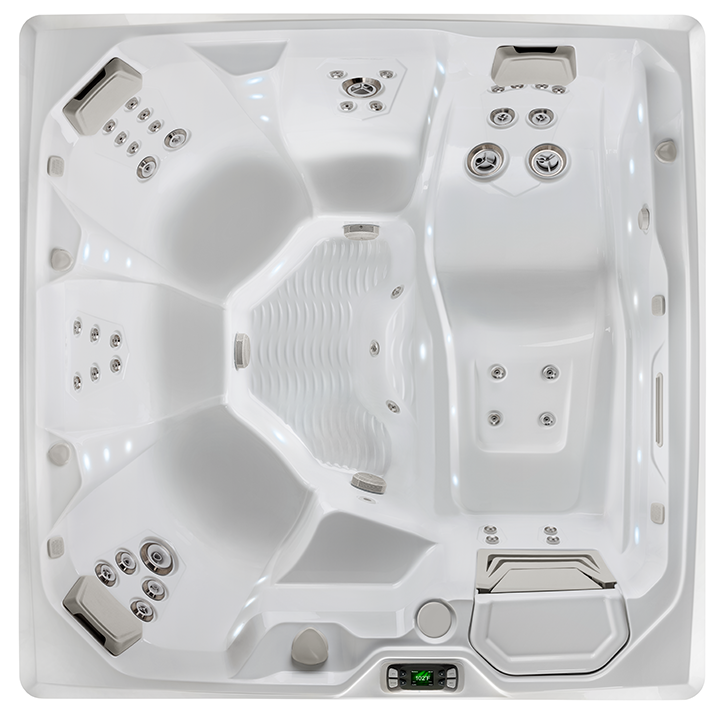 Hot Spring Limelight Flair
The newly redesigned 2018 Flair features a unique new lounge that appears to be floating on top of the shell and more interior space.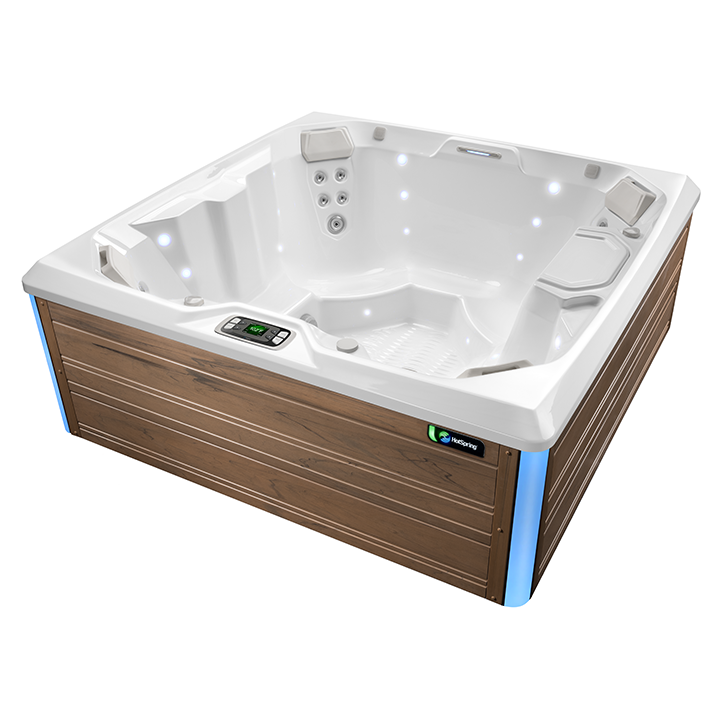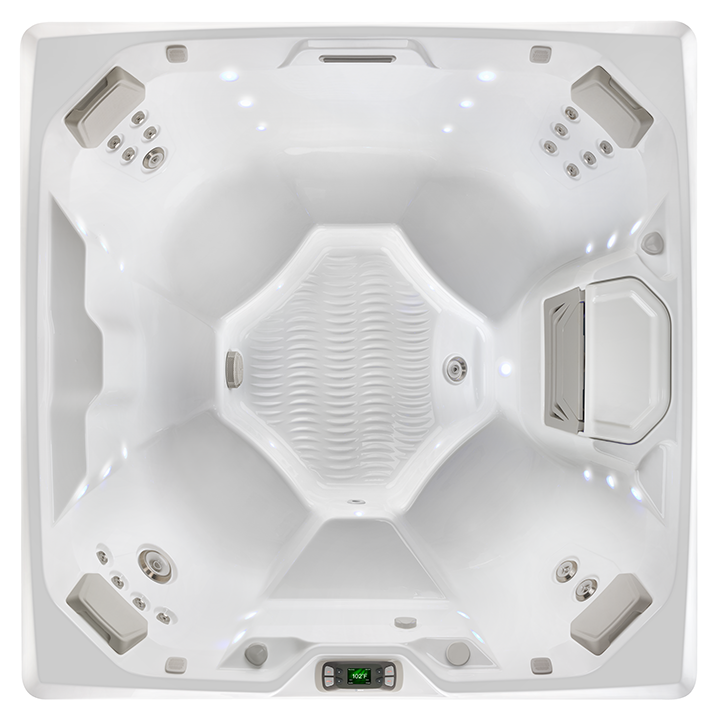 Hot Spring Limelight Beam
Introducing the Beam. This new 6'8" x 6'8" spa is an open seated, four-person model. Each of the four corner seats feature a different hydrotherapy option and the footwell has a powerful 3-inch directional jet for ample foot therapy.