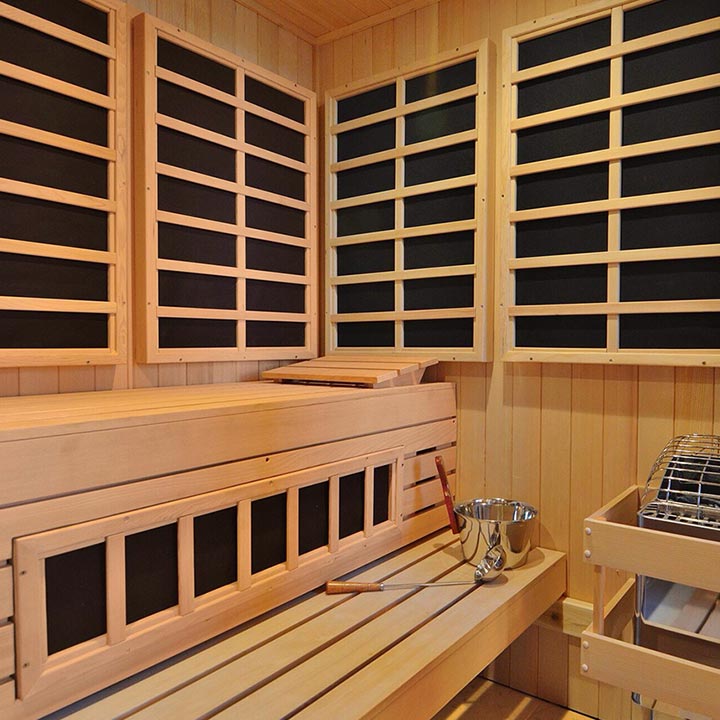 A Custom Infrared Sauna, an option previously unavailable and unique to Finnleo, will meet your special needs. Where IR was once limited to a few fixed sizes and models—now Custom Infrared and Custom InfraSauna® are available in limitless shapes and sizes; you are limited only by your design imagination.
Custom Infrared for Your Home
No Limits
New construction or conversions, we'll fit your needs
Full Body Heat
Exclusive EvenHeat warms quickly and evenly with no "cold" spots
Choose Infrared or InfraSauna
Full Infrared or hybrid InfraSauna
Form Meets Function
Innovative use of glass, angles, curves, special lighting and sound systems
Free Design Service
If needed, use our free design service to incorporate your ideas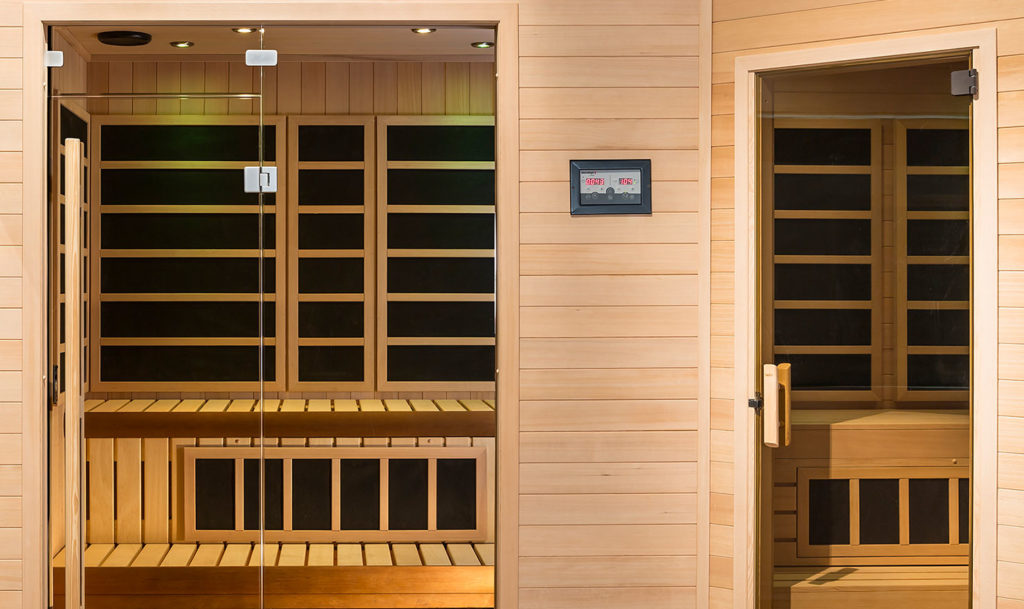 The Options Are Endless
The options with our Custom IR/IS are endless…with innovative use of glass windows and all-glass doors, angles, curves, special lighting and sound systems. Your design (or with our free design service incorporating your ideas), in partnership with Saunatec experience and quality, assures unmatched form and function.
New Construction? No Problem
Handcrafted to your plan, we'll precut the finest hand-selected wood for your walls and ceiling, we'll pre-build the benches and door, and include a CarbonFlex® IR Panel Kit sized for your room—all for installation on your framed walls. Simply provide the inside dimensions of the framed walls, the door location and your preference for bench configuration—and we'll do the rest.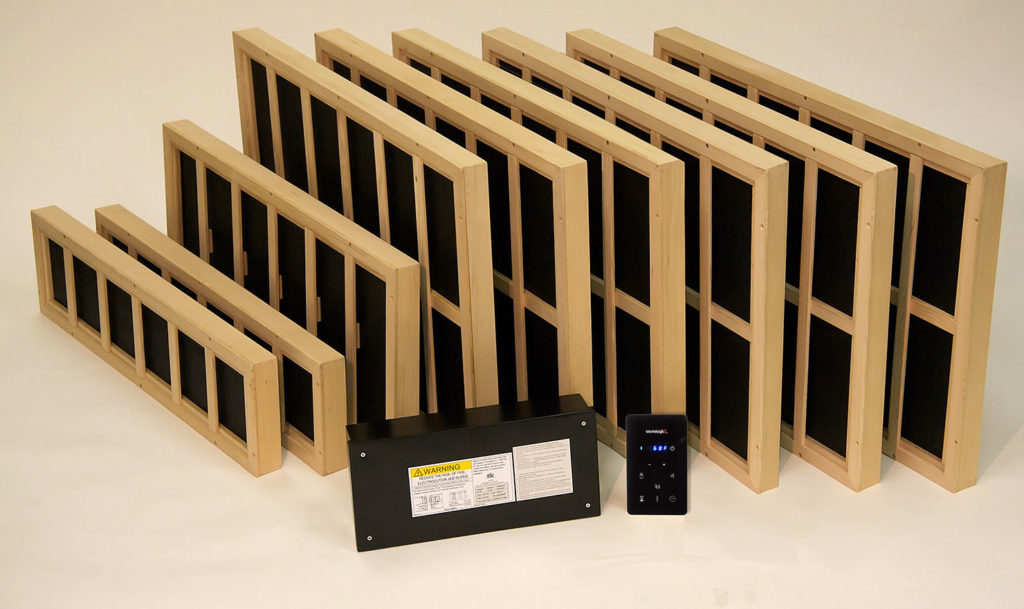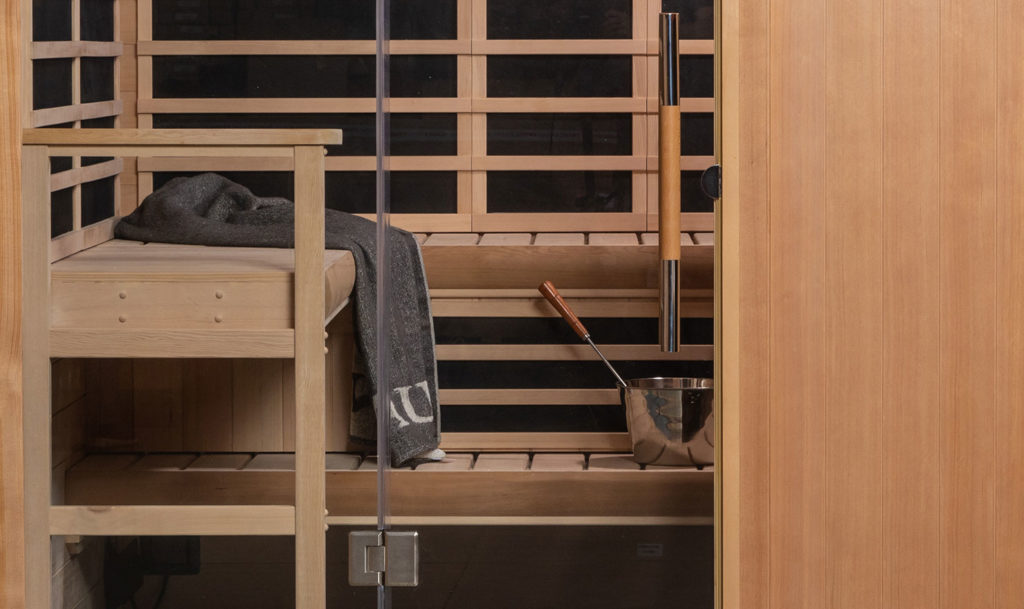 How Can We Help?
Whether it's new construction or converting an existing sauna into Infrared-Only or InfraSauna, we can do it. So go on and dream a little.
Want More? Try These Saunas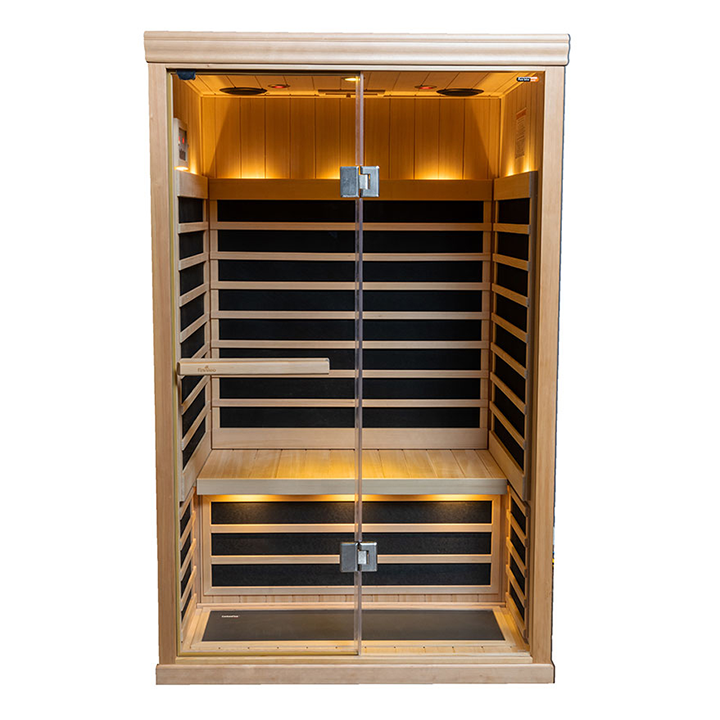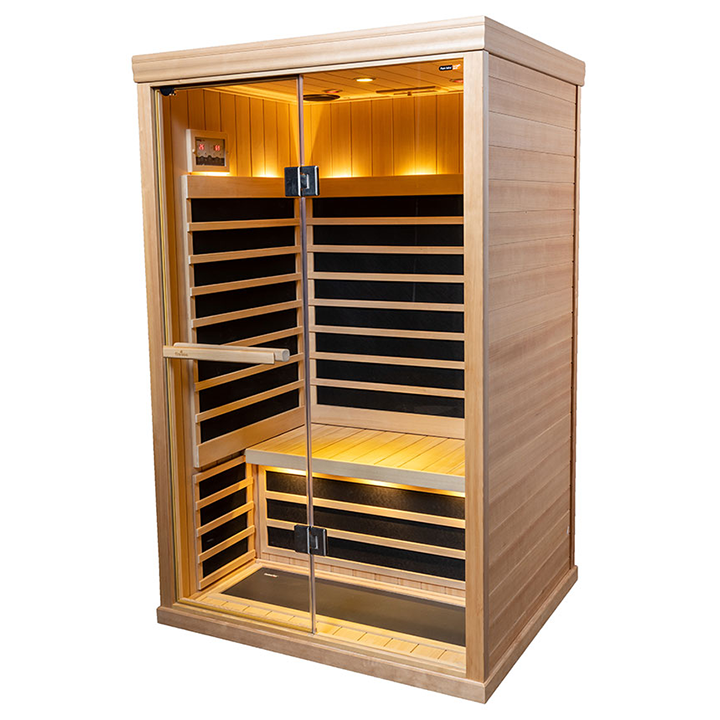 Finnleo S-Series S820
Plug-n-play. Low EMR and Low EF Emission Infrared Sauna.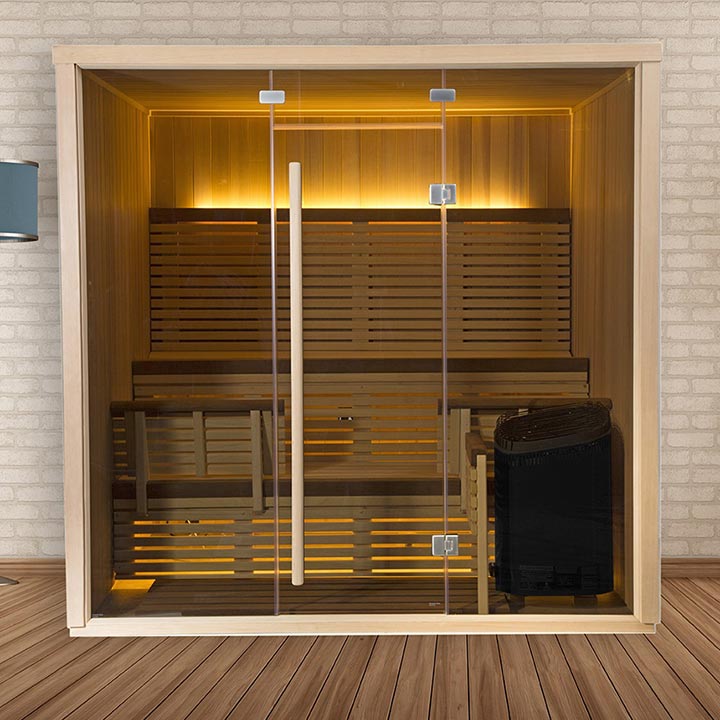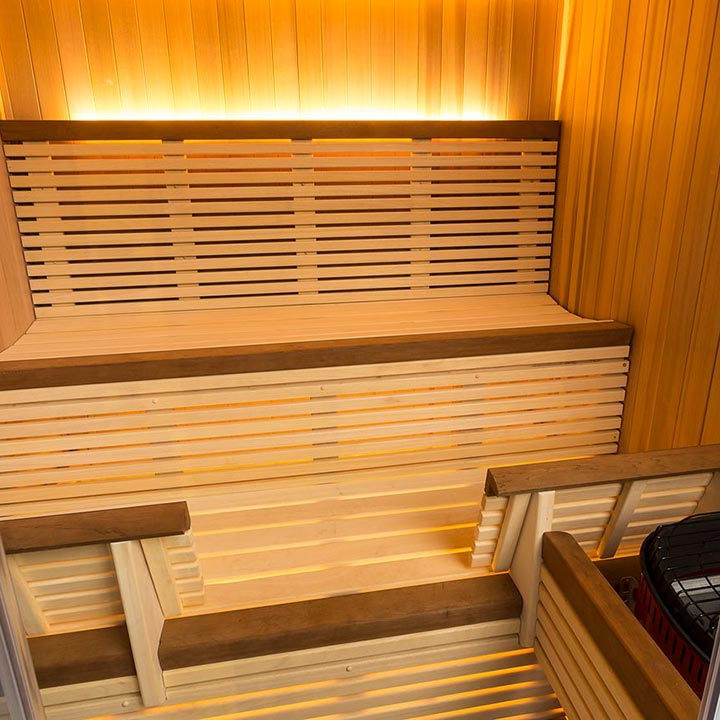 Finnleo Custom Cut Serenity Interior
The Finnleo Serenity encompasses several features, including a 3-tier benching system for maximum heat enjoyment and easy step-up.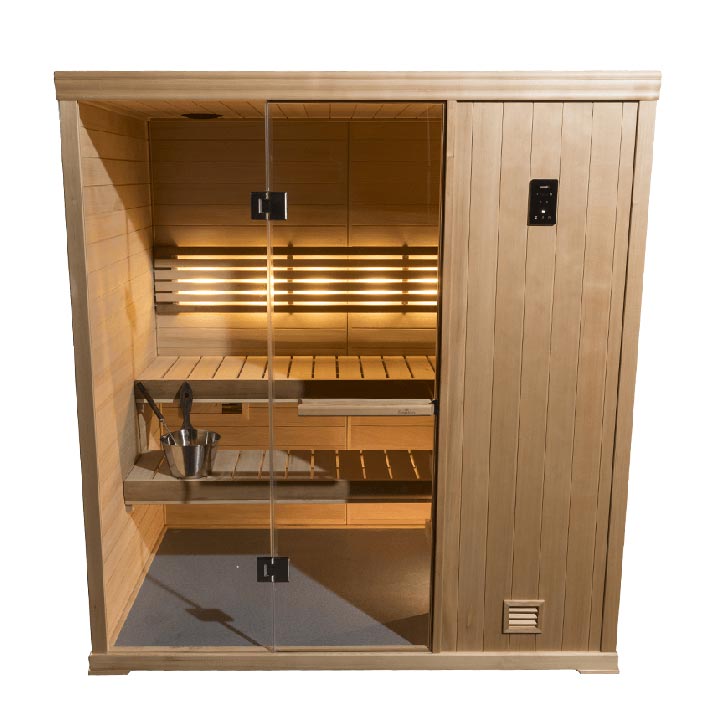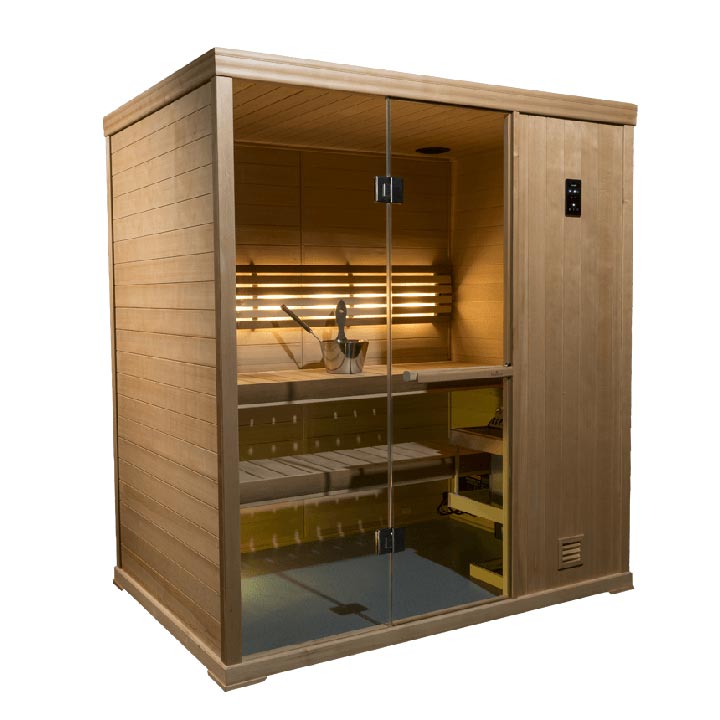 Finnleo Hallmark HM46
Clear Canadian Hemlock interior and exterior