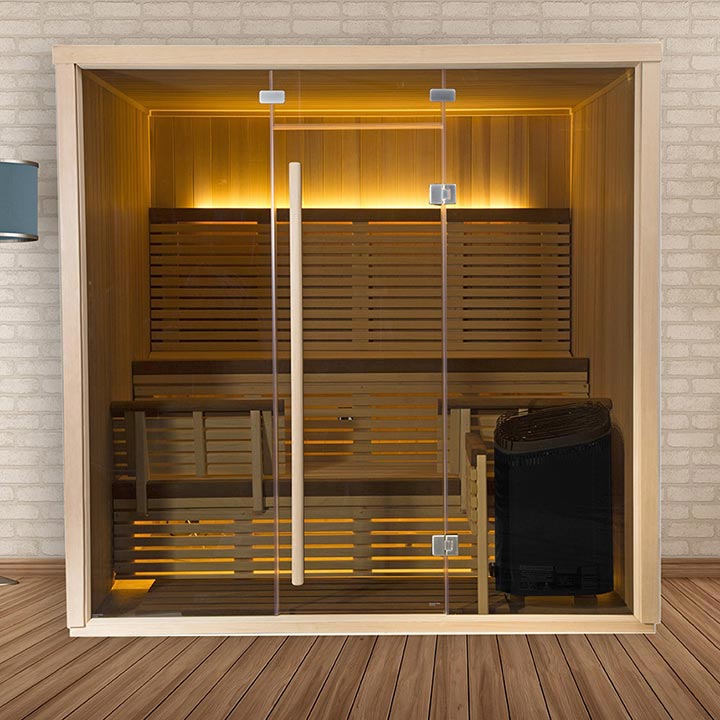 Curved ergonomic upper bench and backrest
Heat treated Alder accents
Built-in lower bench foot rest
Full glass front
The Best of Scandinavian Design
8 Distinct Styles
Each individualized with unique comfort and aesthetic features
Everything You Need
Start enjoying your sauna within hours of delivery
Fast Assembly
Prefabricated panels for fast assembly
Luxurious upgrades
Enhance your sauna's look with a luxurious interior solution
Rest Easy Warranty
5 year warranty on all parts and 2 year warranty on on-site servicing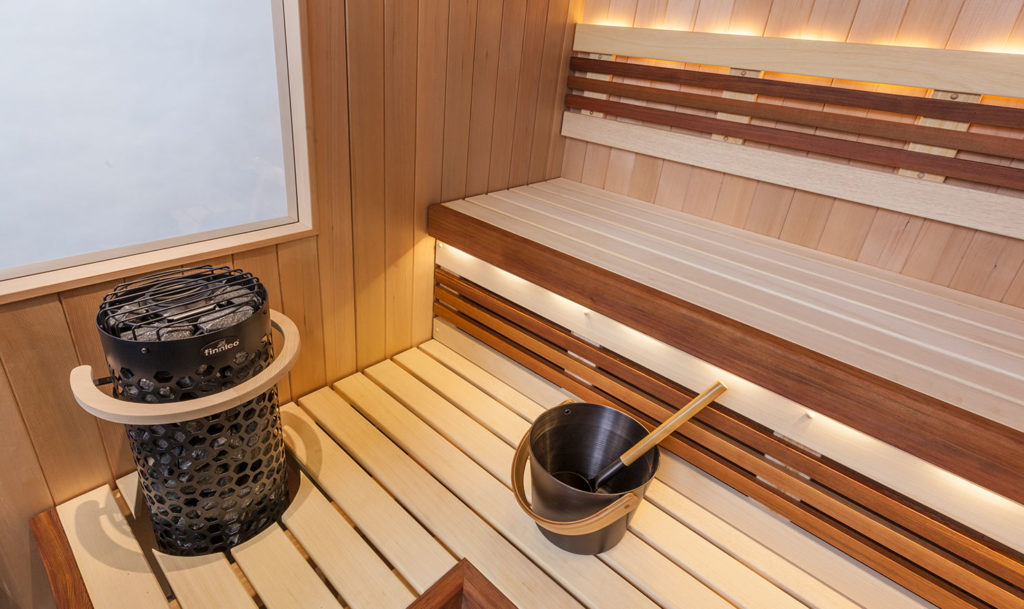 High-Quality Sauna Rooms
The Designer Series is a range of high-quality sauna room styles modeled along the clean, simple yet elegant lines found in the best examples of Scandinavian design.
You'll Be Sauna Ready Within Hours of Delivery
The Designer Series sauna kits mean you'll be enjoying your sauna after just a few hours of assembly. Step-by-step instructions and support a phone call away, if you need it. Prefabricated panels are crafted from Scandinavian whitewoods or clear Canadian Hemlock or Western Red Cedar sourced from responsibly-managed forests.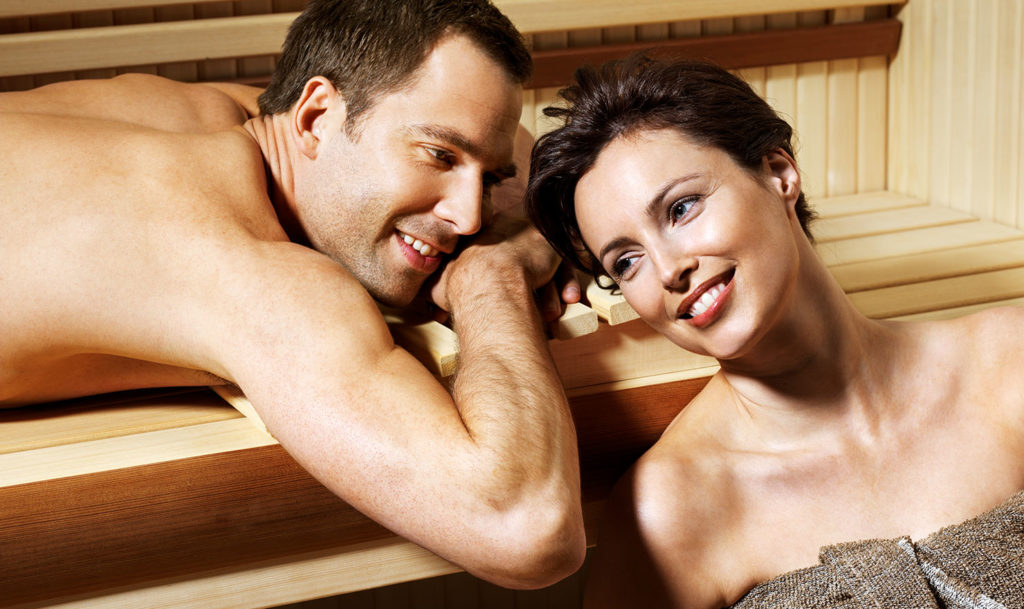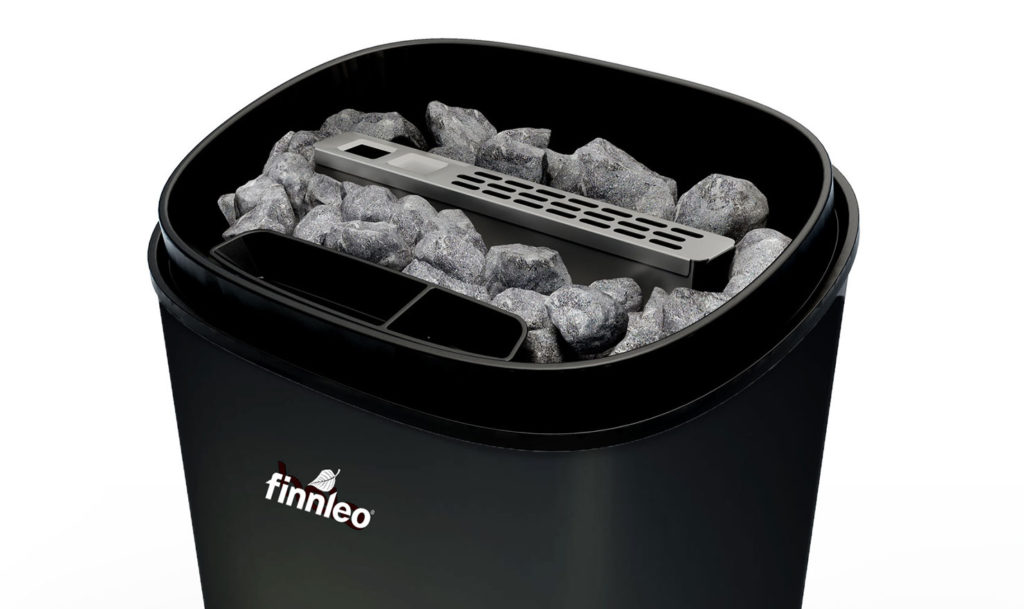 Everything You Need
Each Designer Series sauna comes with everything you need to get heat bathing within hours of delivery.
Benches
Lighting
Heater
Interior paneling
Exterior paneling
Product Specifications
Outside Dimensions
Depth 72", Width 84", Height: 84"
Options
Bluetooth Sound System
Sunburst interior
Heater upgrades: Pikkutonttu, Saunatonttu, Digital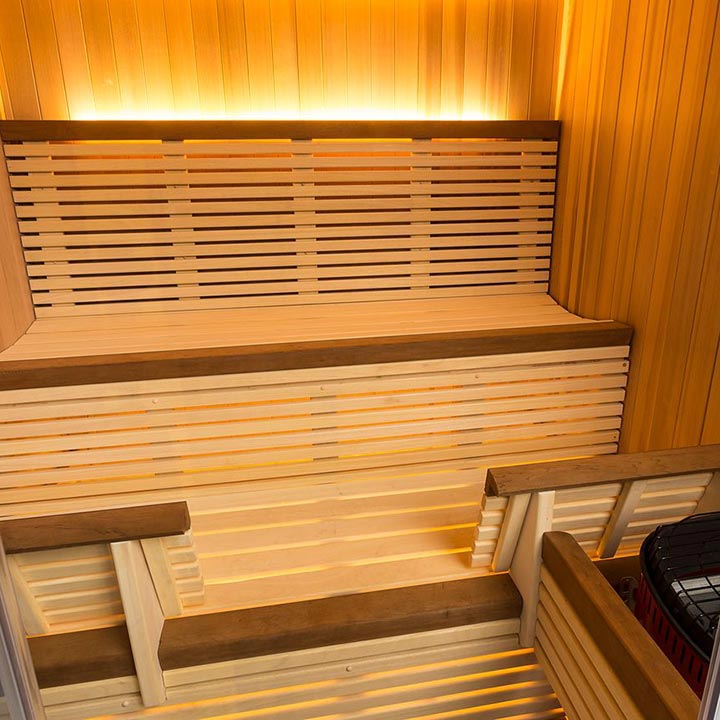 Want More? Consider These Saunas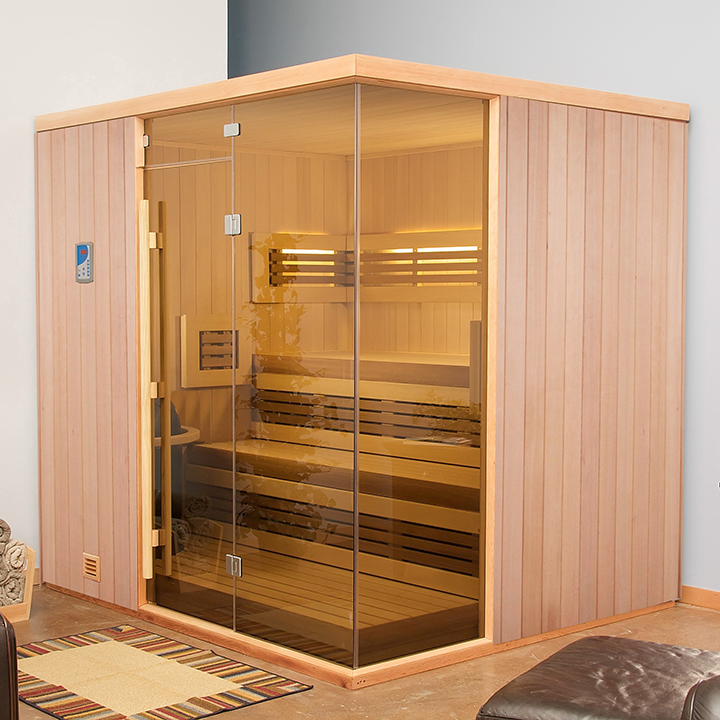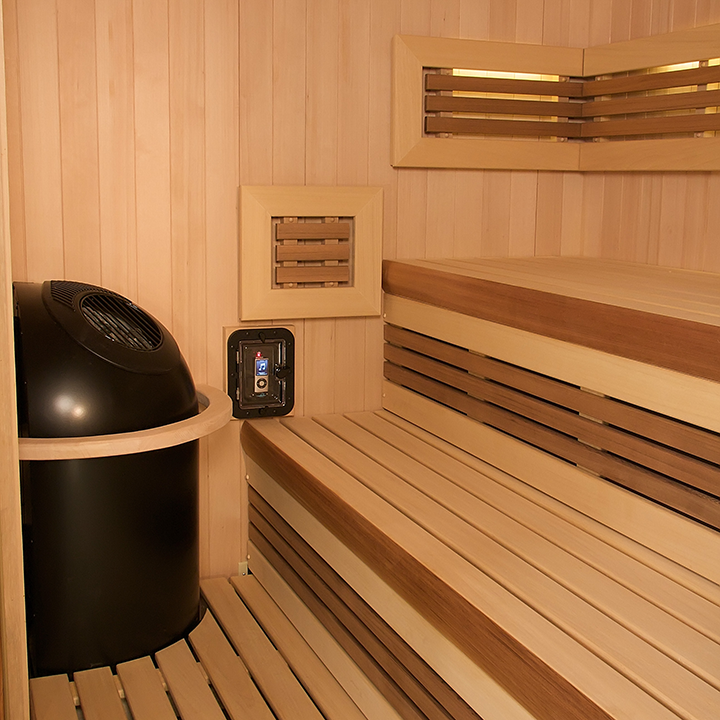 Finnleo Designer Reflections
The contemporary glass-to-glass corner creates an amazingly open feel.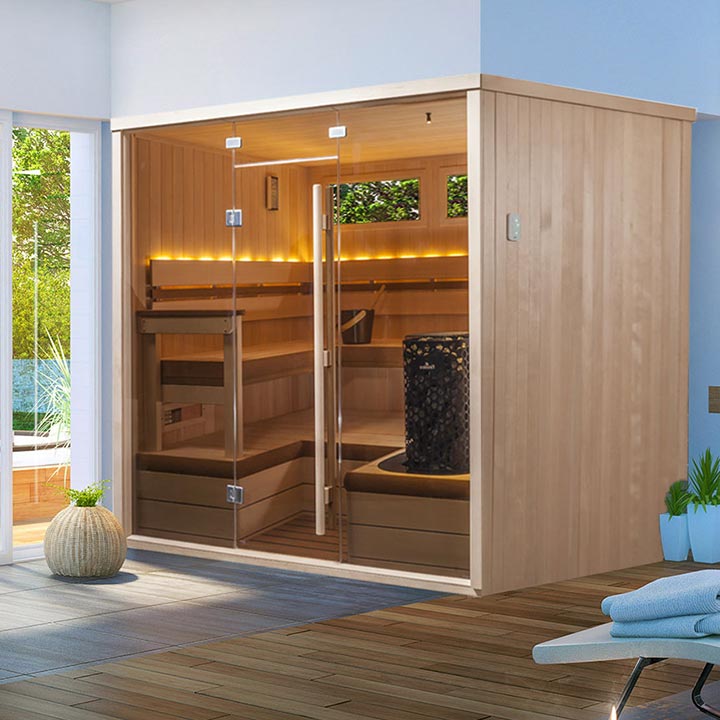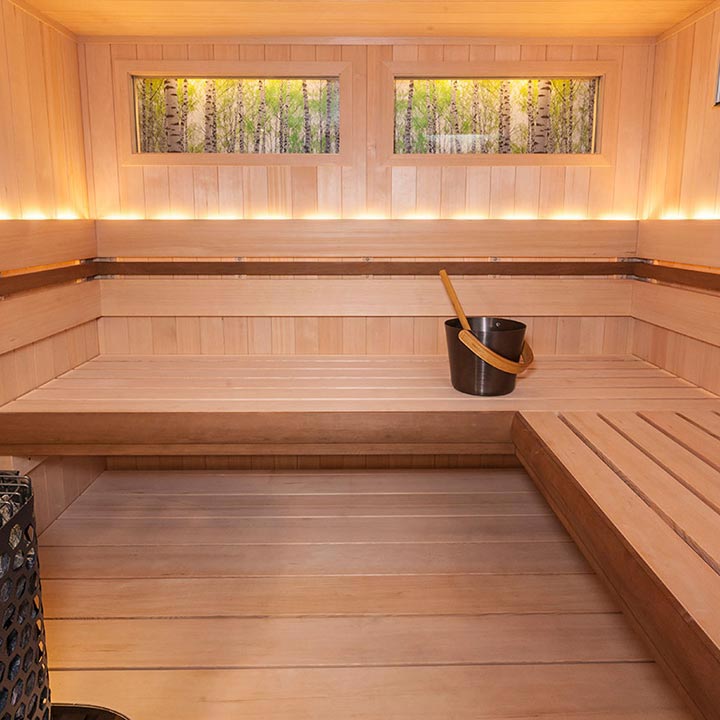 Finnleo Designer Deco
Deco's inviting aesthetics and intelligent comfort can be formatted to almost any sauna room layout.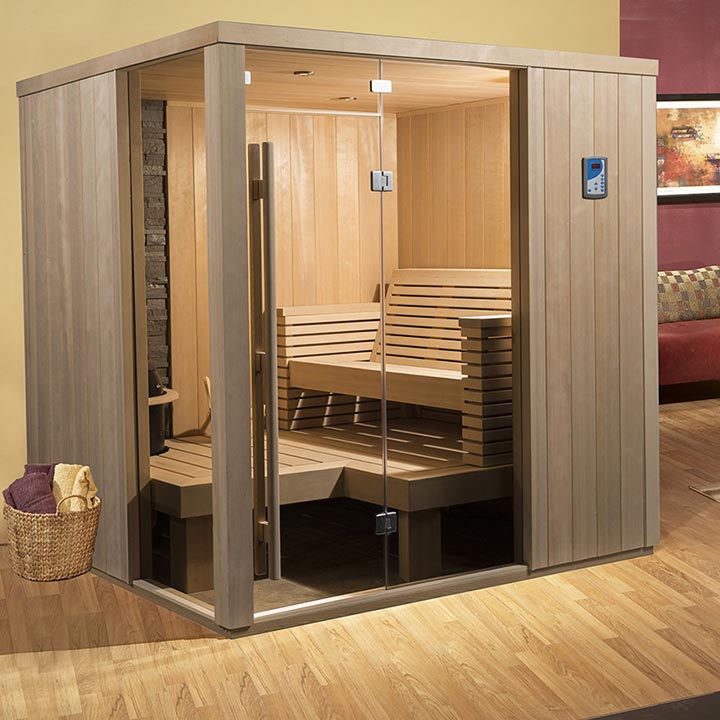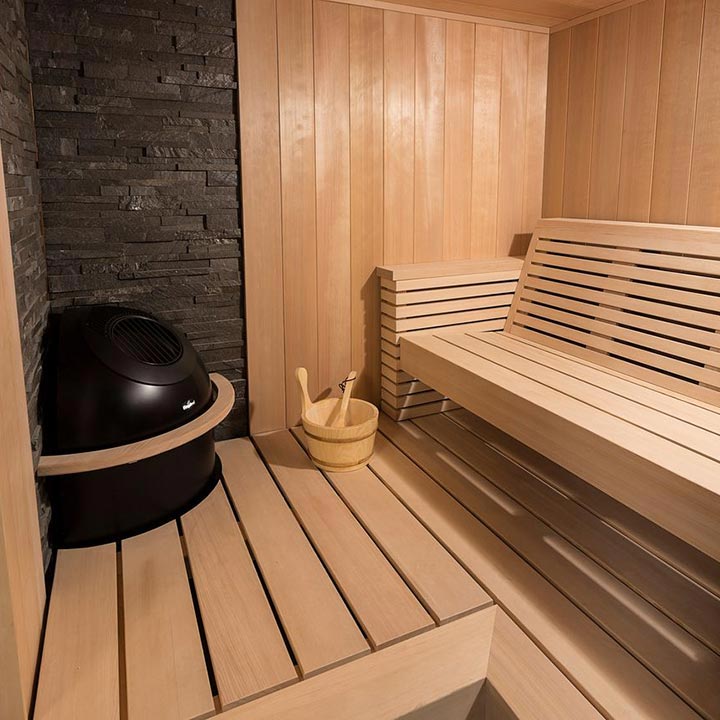 Finnleo Designer Seaside
Relax in the Seaside moveable bench!