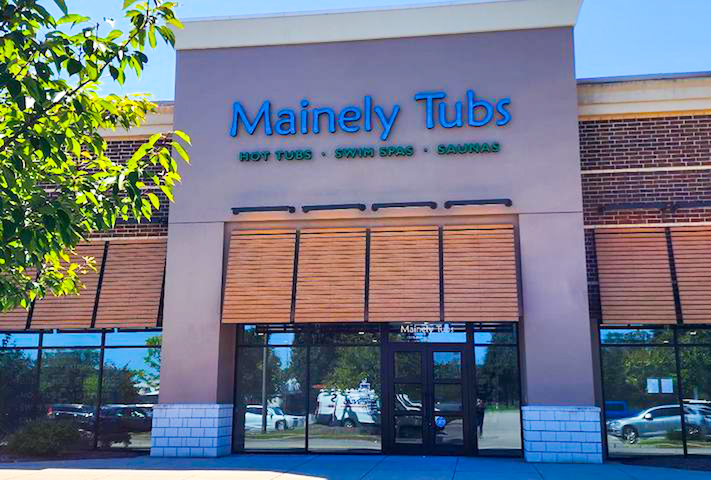 Address
1 Worcester Rd., Unit 9950
Framingham, MA 01701
508-682-4983
relax@mainelytubs.com
Framingham Showroom Hours:
Monday–Friday: 10am – 6pm
Saturday: 9am – 4pm
Sunday: 10am – 4pm
We're here to help!
If you want to speak to a member of our friendly team, see our contact info below. We'd love to hear from you for any reason, at any time.
Jared Levin – President & CEO
Cell: 207-888-9160
Email: jared@mainelytubs.com
Diana Locke – COO & General Manager
Cell: 207-831-2293
Email: diana@mainelytubs.com
Richard Hyde – Operation Manager
Cell: 207-671-2747
Email: rhyde@mainelytubs.com
Kevin Chute – Sales Manager
Cell: 207-233-1226
Email: kchute@mainelytubs.com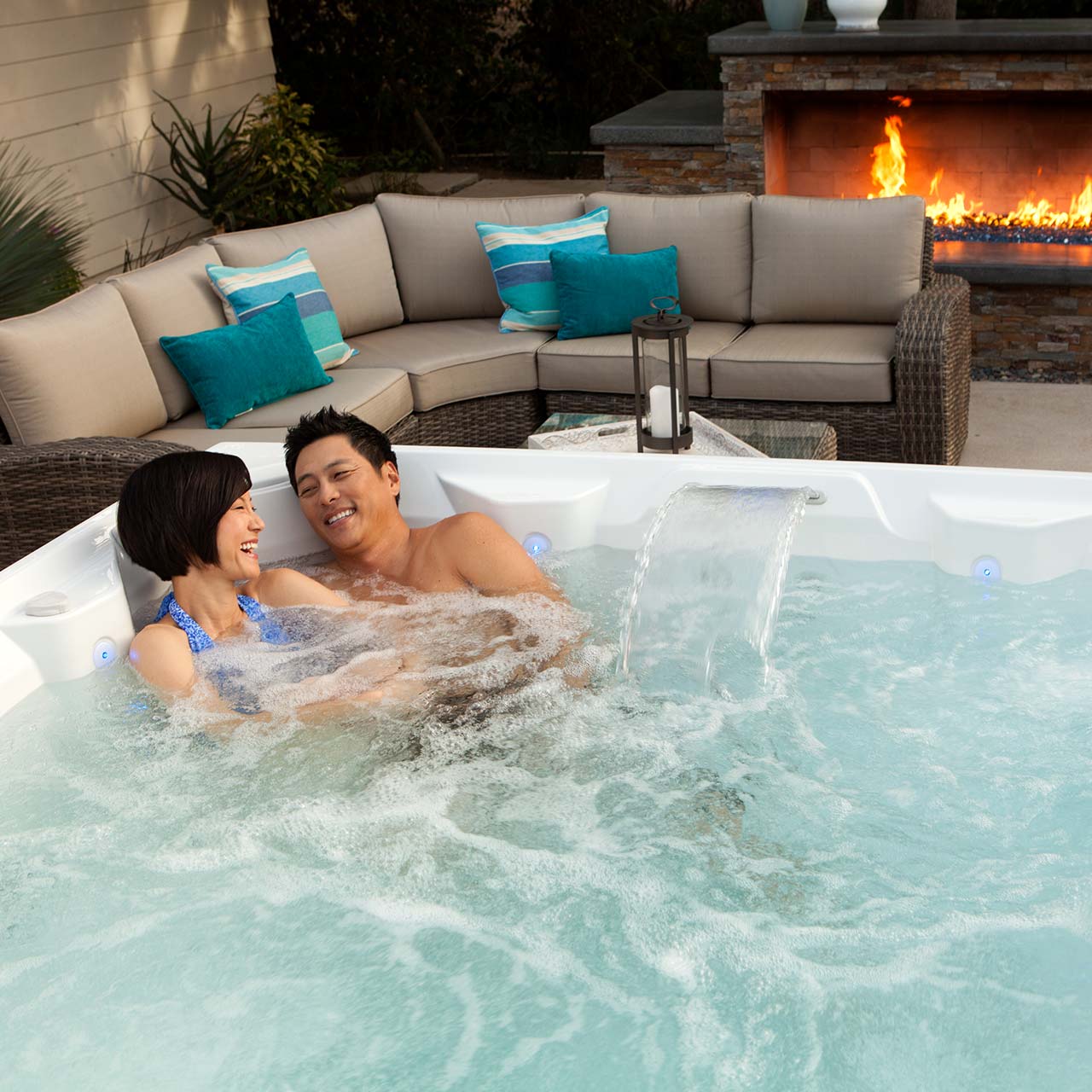 Welcome to Mainely Tubs, Framingham, MA
If you're thinking about getting a new hot tub, swim spa, or sauna, we invite you to come checkout a variety of product options at our Framingham, MA showroom. Our team is proud to serve the Newton, Foxboro, Framingham, Milford, and Cambridge areas, and we're excited to help you find your perfect relaxation and wellness solution. With more than 30,000 customers – and growing — we're always looking forward to welcoming new friends into our Mainely Tubs family.
While all the products displayed in our Framingham, MA showroom are the finest in the business, it's our employees who make us who we are. The Mainely Tubs team is a group of friendly, knowledgeable and experienced professionals who are here to ensure that each and every customer experience is seamless and satisfactory. We look forward to meeting you and helping you turn your dreams into a reality, whether you're looking for a new or used hot tub, exploring the benefits of an at home sauna, want to test out one of our swim spas, or simply want to browse. We highly recommend you take one, or many, of our hot tubs and/or swim spas for a "test drive" to be sure you get exactly what you're looking for… so make sure to bring your bathing suit!
One of Greater Boston's Largest Hot Tub Dealers & Showrooms
As Maine's oldest and largest retail hot tub company, Mainely Tubs is 100% employee owned and is pleased to be part of your journey to find a high-quality hot tub here in Massachusetts. We know you have lots of options to choose from when it comes to buying a hot tub in the Greater Boston area, but choosing the right dealer can be the difference between enduring high-pressure sales tactics and having an insightful and informative conversation about your options. Our staff is not on commission and our Framingham showroom environment will provide you with a guaranteed stress-free and informative experience. We designed it to be welcoming, and we promise that it will be for you. We want shopping for a hot tub to be as relaxing as owning one. Come and see for yourself what the Mainely Tubs Experience is all about.
The Mainely Tubs Difference
Friendly, non-commission Sales Associates. Our Sales Associates (also called "Wellness Associates") are not on commission! They are just here to help you choose the right product for you—with zero pressure.
Huge selection. Our large showrooms are clean and well-lit, with an unmatched selection. Our Framingham showroom has over 40 premium and value hot tubs, swim spas, and saunas on display for you to view or sit in.
Excellent Customer Testimonials. After 40-plus years of servicing our hot tub, swim spa, and sauna customers, we have accumulated some excellent customer testimonials.
Unparalleled Service. With over 40 full-time service and delivery personnel, help is never far away when you need us. You can read about all of our Service resources here and further below.
Hot Tubs & Spas
Hot tubs aren't just for the rich and famous anymore – lots of people are enjoying the convenience of a hot tub at their home. Our Natick MA showroom floor is packed with a large selection of Portable Spas, 2-Person hot tubs and large outdoor hot tubs. Looking for a therapeutic hydrotherapy experience or a relaxing place to view the stars? We've got that! Seeking a place to unravel and unplug at the end of a long day? We've got that too! Ask us about taking a test soak in any hot tub you might be interested in. Come to the Natick showroom and find the perfect hot tub for you!
We also suggest checking out our convenient online Hot Tub Buyer's Guide. It's a complete reference guide with in-depth insights into everything you need to know about buying and owning a hot tub!
Home Saunas
Giving you easy-access to superior relaxation and profound health benefits, today's sauna is more than just a luxurious home item. A sauna in your home is a place where you can improve your health and well-being while enjoying the company of friends and family. At Mainely Tubs in Natick, you'll find everything you need to acquire the perfect sauna that's right for you. We'll help you understand the differences between Infrared and traditional saunas—and make sure you have all you need to get the sauna that fits your lifestyle and budget. A home sauna will provide you with many years of health, fun and happiness. And when you visit our Natick showroom, we'll make sure that you get a hands-on look at sauna operation with tips you can use to keep your sauna looking and running like new for years to come.
Swim Spas
Visit our showroom and see the incredible benefits of swim spas for yourself. Swim spas combine the benefits of a swimming pool and a hot tub into one, giving you the complete health and wellness solution. No more crowds, traffic, or wasted time trying to reach your ultimate spa experience. With a swim spa from Mainely Tubs, you can swim, exercise, and relax with your friends and family, enjoying all the benefits of a balanced workout regimen at your convenience. Kindback, unwind and enjoy all the relaxing benefits of a hot tub that includes spa seats and hydro-massage jets built into each of our swim spa models. With aquatic exercise on demand, adjustable current for all fitness levels and skill, and a comfortable place to relax and unplug with loved ones, swim spas have everything you want right in your backyard!
Hot Tub & Spa Supplies & Accessories
Looking to stream music from your favorite online services or play a few songs from your personal music library? Mainely Tubs in Natick has a hot tub entertainment system with Bluetooth® wireless technology to enhance your hot tub listening experience. Need a water care system? Compare Hot Spring's exclusive Freshwater Salt System, to the Everfresh Ozone System, and find out which one will work best for you. Mainely Tubs offers exclusive cover lifters that make it quick and easy to access your spa and keep your spa cover cleaner, longer lasting, and off the ground. Our spa steps make it easy to climb in and out your spa and are designed to match your spa cabinet. We have hot tub spa enclosures and gazebos that will protect you and your investment, adding value to your outdoor hot tub. We have everything you need to make year-round hot tub enjoyment better!
Professional Hot Tub Maintenance & Service
From planning and shopping, to delivery and ownership, the Mainely Tubs Experience means that you'll experience the very best customer service and sales team in the hot tub industry. Our stress-free premier hot tub purchase experience includes:
Free backyard consultation
Free scale drawing of site, hot tub location
Non-commissioned staff with no sales pressure, ever
Test soak any tub you're interested in
Free Cover and filters
Watercare Starter Kit
Free standard delivery in service area
Coordination with Contractor for site prep work
Coordination with your electrician or ours
Fill tub and provide water care lesson
Free White Glove Service visit to answer questions
Assigned support staff for email and phone
One free on-property move of hot tub within a year
Peace of mind with a 50+ person support staff
Written Energy Cost guarantee to assure electricity costs
Timely warranty service from certified technician
Friendly local person to call for service and water care
End of Warranty Trade-in program
About Mainely Tubs in Framingham, Massachusetts
Mainely Tubs is a 100% Employee Owned premier Hot Spring Spas retailer. We sell and service new hot tubs, used hot tubs, portable spas, swim spas, saunas, gazebos, hot tub accessories, hot tub chemicals and more. Our brands include: Hot Spring Spas, Caldera Spas, Freeflow Spas, Endless Pools Swim Spas, Finnleo Saunas, Covana, Pool & Spa Enclosures, Leisure Time, Fresh Water, Silk Balance, Wellness, and more.
Areas Served by the Framingham, MA Showroom
Here at the Mainely Tubs showroom in Framingham, MA, we're happy to serve the following towns:
Newton, Foxboro, Framingham, Milford, and Cambridge areas.