Thinking about getting a hot tub for your home? Beyond relaxation, are you aware of all the healthy benefits of owning hot tub? We've got the facts here!
Hot Tub Benefits: FAQs
Included below are some of the most frequently asked questions around hot tub health benefits. Please note that these are general observations and recommendations based on existing research and testimonials regarding hot tub hydrotherapy. However, these do not replace the medical advice you have received from your physician. If you have specific medical questions, especially around pre-existing medical conditions, when it comes to your hot tub usage, please talk to your doctor.
Is a Hot Tub Good for Sore Muscles?
Hydrotherapy uses water to deliver temperature and pressure changes to the body and it is highly beneficial for anyone with tightness in their muscles or back pain. Immersion in hot tub water boosts circulation, sending more blood flow to the muscles, which helps alleviate pain-causing chemicals that build up in muscle tissue. That's why after a soak you feel some temporary (and much needed!) pain relief. And, it's also a mental reprieve from pain, as this soak promotes the release of endorphins and suppresses pain messages sent to the brain.
Can a Hot Tub Help with Swelling?
When we are immersed in hot tub water, this water puts pressure on our body, and it is this very same pressure that can reduce swelling. As an example, our ankles and feet are more likely to swell on the land than in water. And, as we discussed in our previous blog, salt water therapy can be especially effective for swelling. According to the National Strength and Conditioning Association, swelling and edema can be treated with hot salt water therapy since salt water has a higher solute concentration than body fluids, helping open pores and pull fluids out of the skin caused from backup in swollen areas.
Is a Hot Tub Good for Joint Pain? Likewise, Is a Hot Tub Good for Arthritis?
As we step into a hot tub, we become buoyant. This means that we are putting less weight and less pressure on our body and giving our joints a break from gravity. Pain science research indicates that warm water therapy can:
Help ease painful joints
Reduce inflammation and stiffness in joints
Restore and preserve strength, mobility, and flexibility in joints (if done regularly)
Increase joint mobility
While soaking in a spa is recommended for many arthritis sufferers, it is not for everyone. Always consult your personal physician for health advice.
Is a Hot Tub Beneficial to Heart Health and/or Circulation?
When a person is immersed in hot water, the heart works at a higher capacity and more efficiently. The arteries and veins dilate to carry more blood, and the blood may flow more easily through the body, enhancing circulation. According to the American Journal of Physiology, there may be a 59% increase in blood flow with younger people and a 22% increase with older people. Of course, this temporary boost in circulation is specific to the areas that are being massaged and the duration of your hot tub soak.
Additionally, it is believed that warm water immersion can help reduce the effects of cardiovascular risk factors, but this is very important to discuss with your doctor if you have an existing heart condition or are looking for heart health advice.
Does a Hot Tub Lower Blood Pressure?
Studies say that most people see their blood pressure go down when they are immersed into warm water. It is believed that soaking in hot water for up to 20 minutes will cause organs of the endocrine system to become less active, and can decrease blood pressure, relaxing the body. However, anyone with high blood pressure should consult his or her physician to determine if a hot tub soak is beneficial.
Is a Hot Tub Good for You If You Exercise? 
If you are an avid fitness fanatic, whether as a professional athlete or at-home workout warrior, you know how sore and stiff your muscles can get after a good workout! A hot water soak is great for promoting flexibility in muscles, allowing for better stretching and helping improve your range of motion either before or after strenuous exertion.
Heat therapy helps increase blood flow, stimulate healing, and relax muscles. In fact, you'll benefit from soaking in the hot tub before and after exercise! It's also important to note that studies have shown that both heat and cold therapy can promote healing and prevent muscle damage following exercise, helping keep your body durable for your future workout routines.
So how do you combine your hot tub usage with your exercise routine? It's totally up to you, but consider a couple suggestions:
Prior to your exercise, soak in the hot tub for 10–20-minutes, helping get your blood flowing and muscles loose. Then stretch out these muscles (10 minutes or so) before your workout, even doing some stretching in the hot tub.
After your workout, let your muscles and your heart rate cool down with stretching or a quick gentle walk. Then, climb into the hot tub for complete relaxation and muscle recovery!
Will a Hot Tub Soak Help Improve My Sleep?
According to the National Sleep Foundation, around 132 million Americans suffer from some type of sleep disorder at least one night per week. If you are one of these people and experience trouble sleeping, let your hot tub help!
Research indicates that a 15-minute soak about 90 minutes before you go to bed will first raise your body's core temperate, and then cause a drop in body temperature once you are out of the tub. This temperature drop tells your body it's time to sleep and may help lull you into a deeper and more restful shut-eye.
Can a Hot Tub Help with My Overall Well-Being?
Dopamine is released as we settle into the hot tub water, immediately sending our bodies and minds into a state of relaxation with less stress and less anxiety. It's also the perfect time to unplug from our chaotic world! Instead of staring at screens, use this hot tub soak to look at the stars or connect with loved ones in this relaxing setting. This disconnection from the world and connection back to yourself is powerful for your health!
How Long in the Hot Tub for All These Great Benefits?
Your length of hot tub soak is completely up to you! However, a study conducted by Washington State University's Bruce Becker, M.D., showed that soaking in a 102°F tub for 25 minutes produced relaxation and an accompanying decrease in anxiety.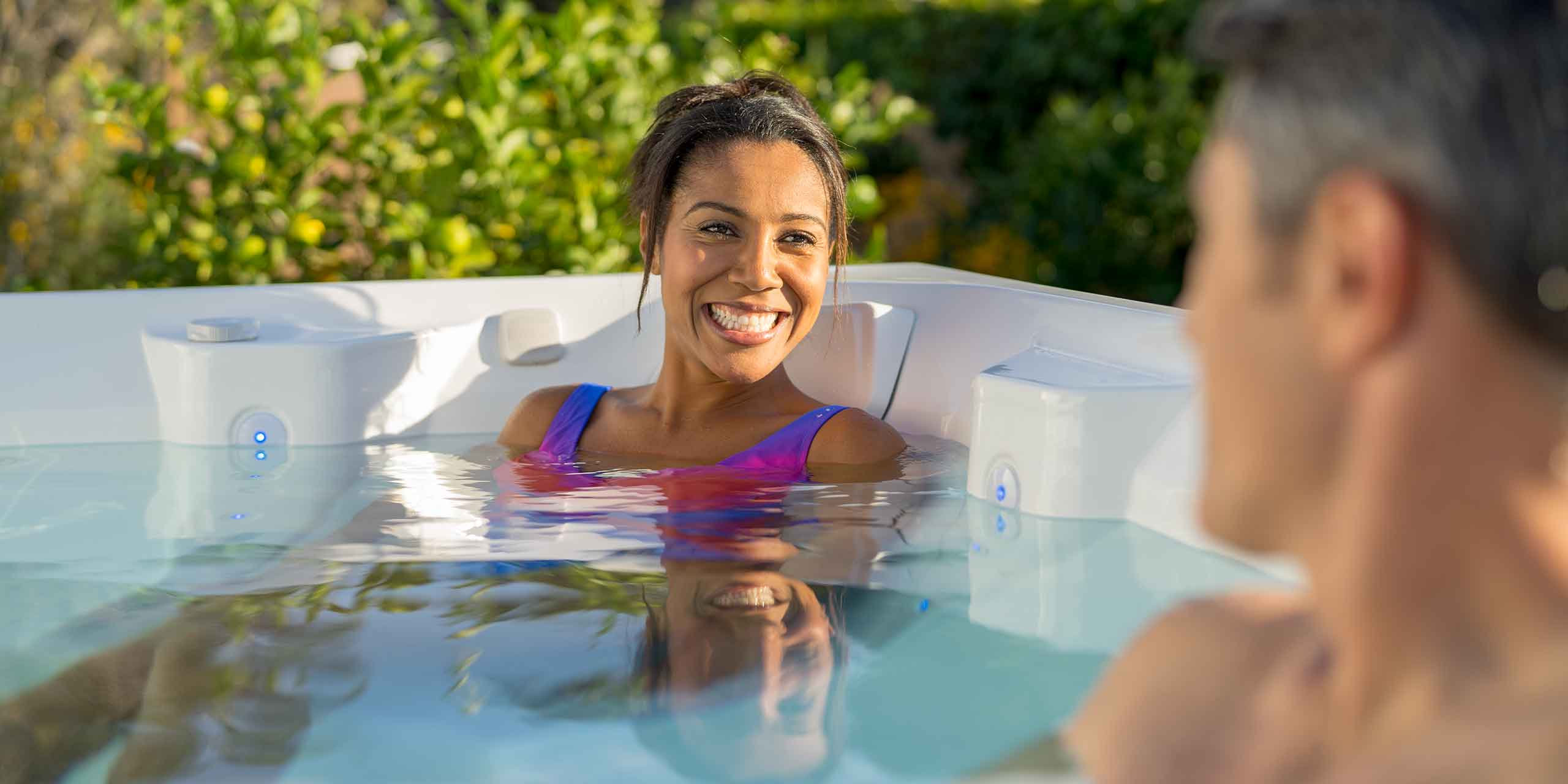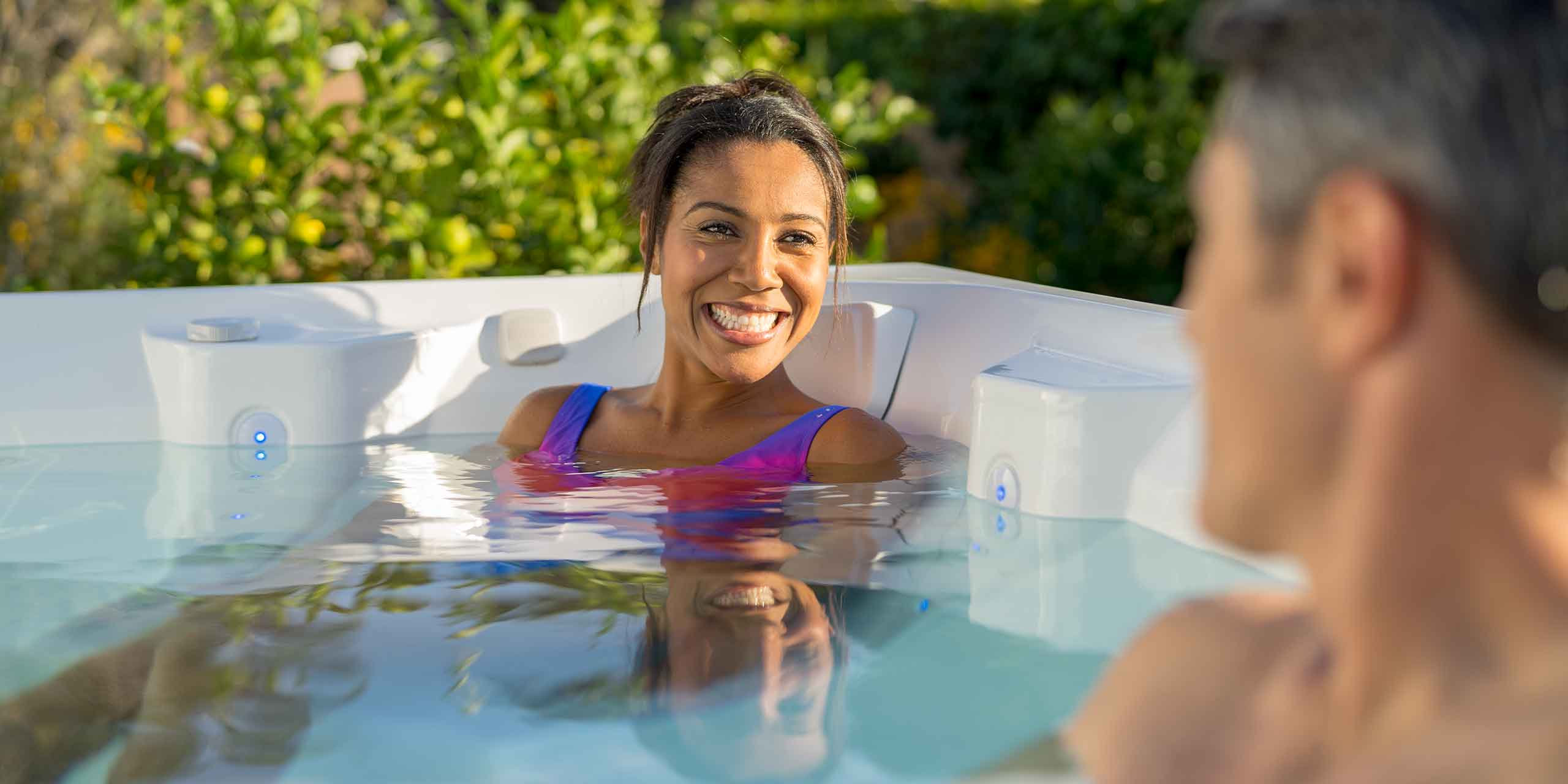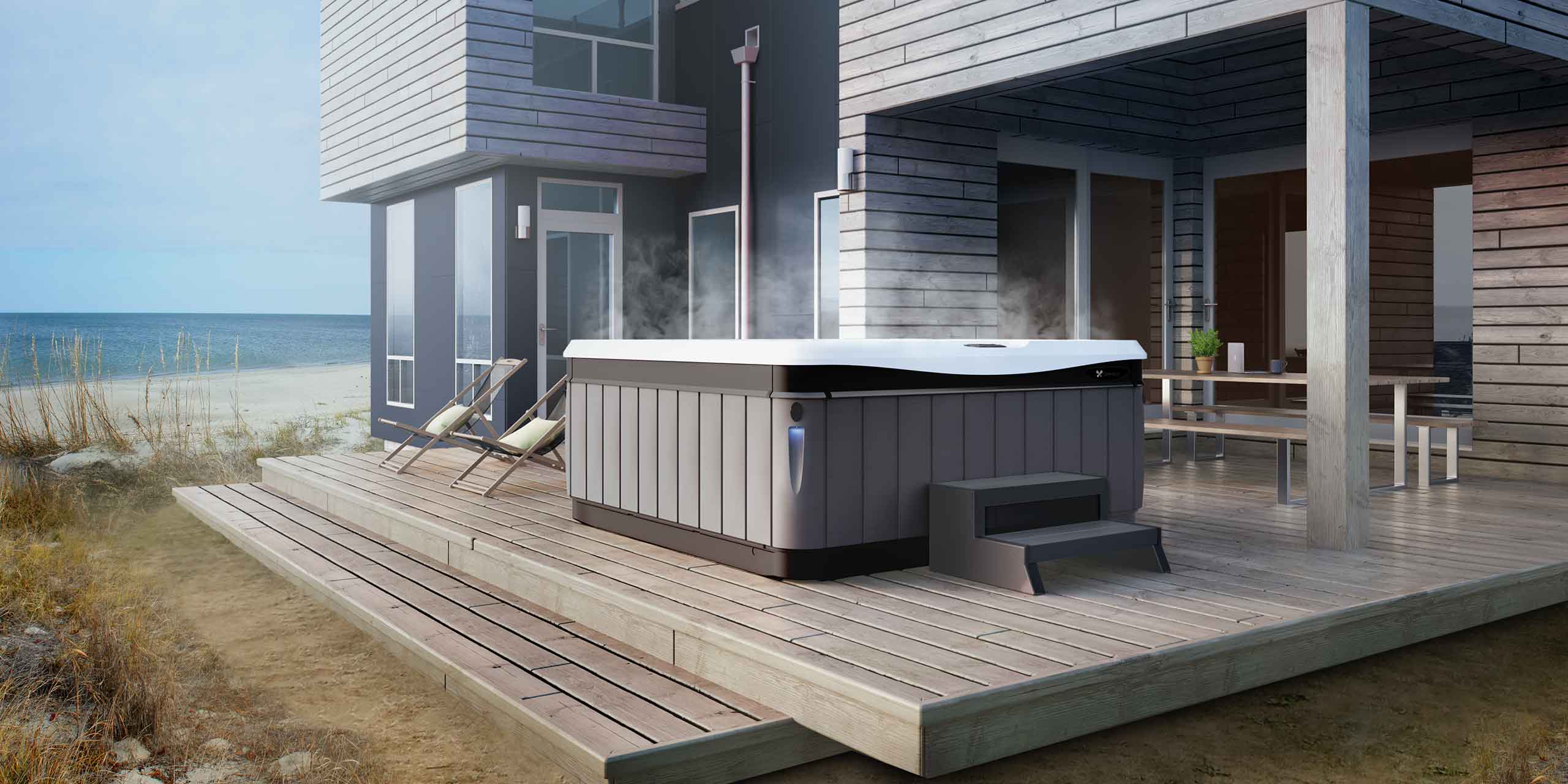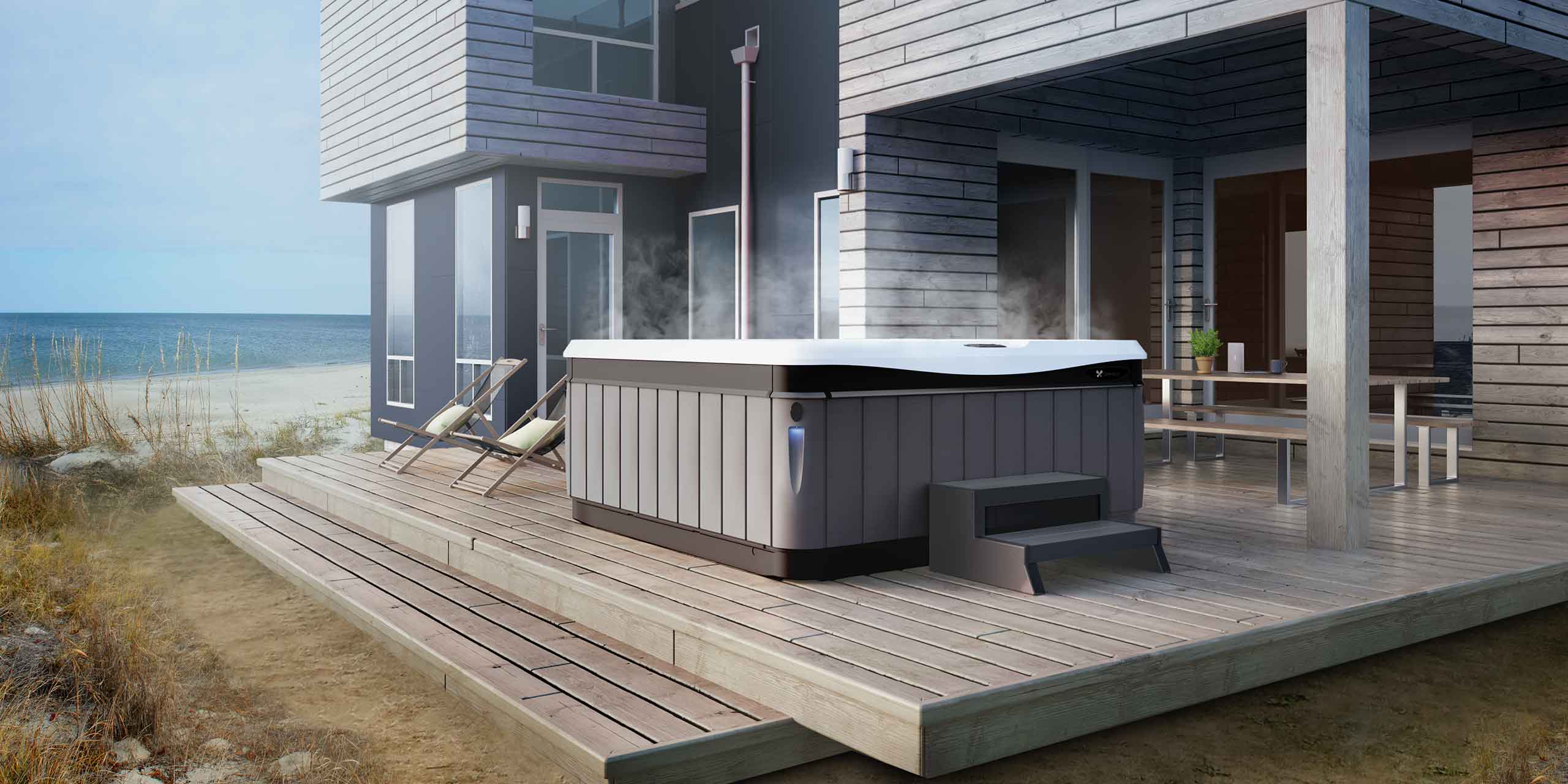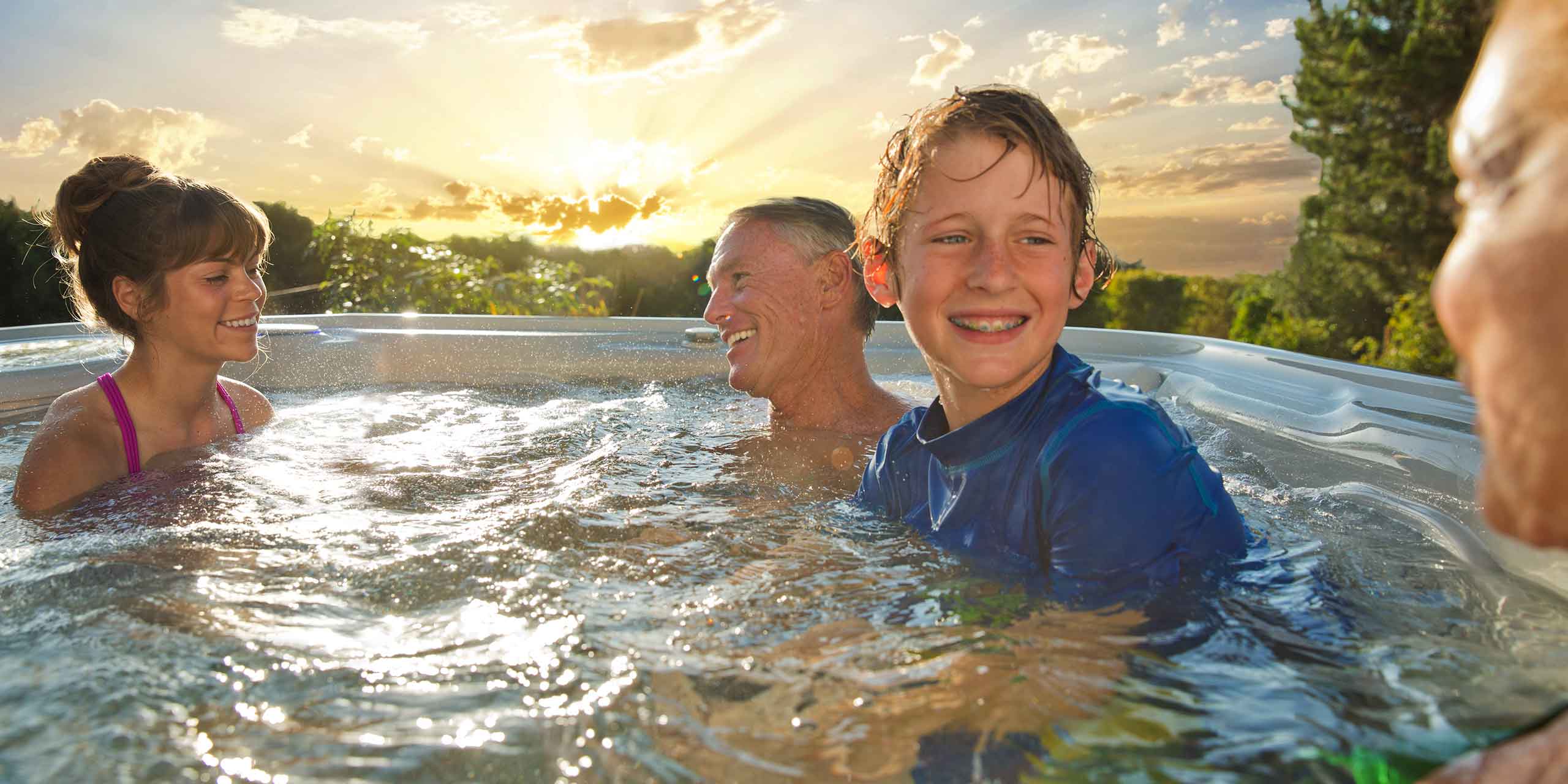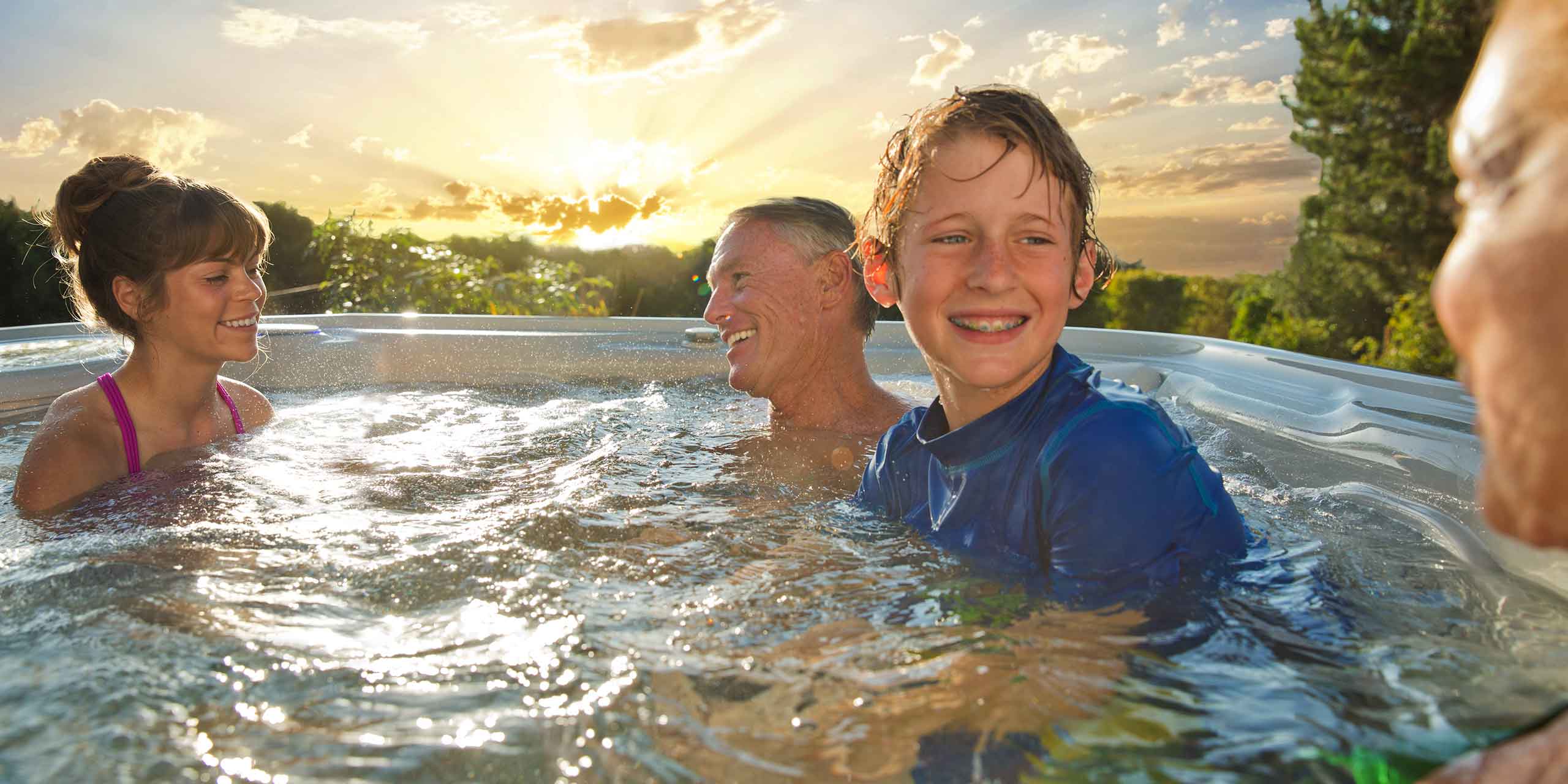 Now, How Do I Buy a Hot Tub to Start Enjoying All These Wonderful Health Benefits?
If you are already thinking about your future nights soaking in the hot tub and enjoying all these great health benefits, let Mainely Tubs help you start the process!
We suggest reading our convenient online Hot Tub Buyer's Guide or simply download our "Ultimate Hot Tub Buyer's Guide." It's a complete printable reference guide with in-depth insights into everything you need to know about buying and owning a hot tub.
Need additional help? Give us a call, email us, or pop in our showroom in Scarborough or Rye. At Mainely Tubs, we are always happy to help you discover which hot tub fits you best.
About Mainely Tubs in Maine, New Hampshire, and Massachusetts
Mainely Tubs is a 100% Employee Owned premier Hot Spring Spas dealer. We sell and service new hot tubs, used hot tubs, portable spas, swim spas, saunas, gazebos, hot tub accessories, hot tub water treatment, and more. Our Brands Include: Hot Spring Spas, Caldera Spas, Freeflow Spas, Nordic Spas, Endless Pools Swim Spas, Finnleo Saunas, Covana, Pool & Spa Enclosures, Leisure Time, Fresh Water, Silk Balance, and other brands you can trust.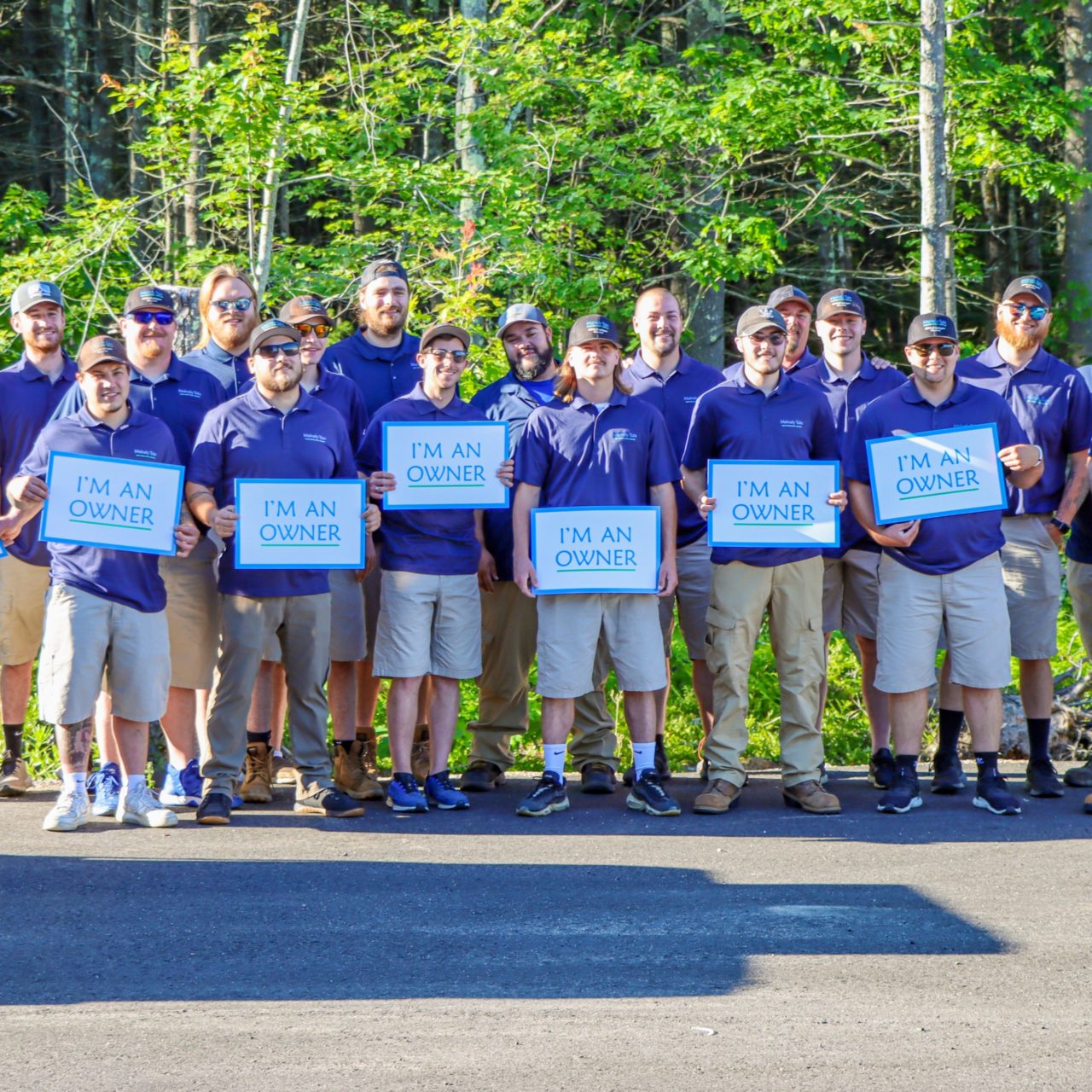 Related Hot Tub Articles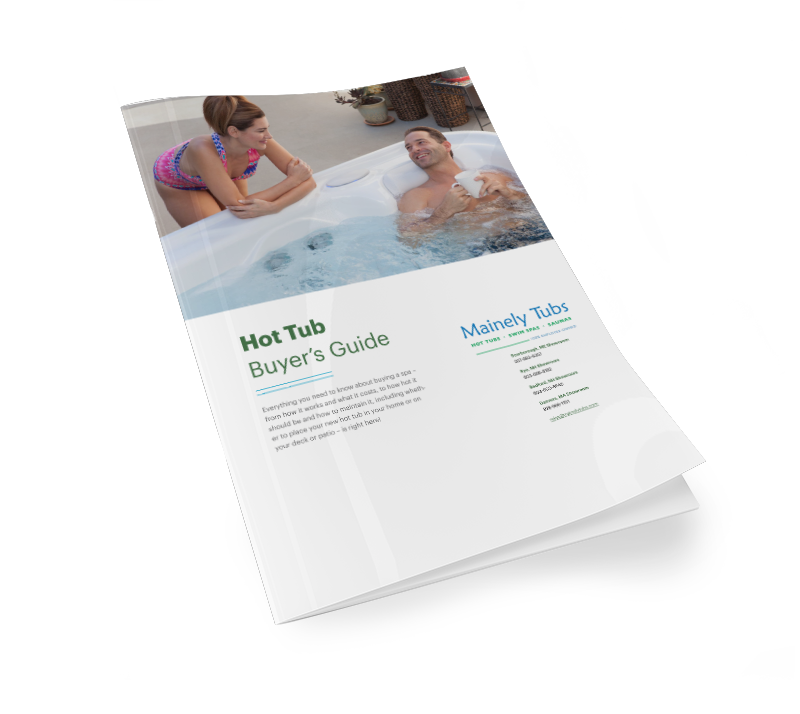 Download the Ultimate Hot Tub Buyer's Guide
Here's Everything You Need to Know!
We've pulled together everything you need to know about buying a hot tub. Learn about everything from hot tub functions & features to hot tub maintenance & costs all in one convenient guide.