Beyond the hot tub model itself, there are so many important considerations to factor in when finding the hot tub that is exactly right for you! The good news is this "narrowing down" process is much easier than you think when you focus on a few key areas. Let's get started!
What Are the Hot Tub Features I Need?
Before you start looking at specific hot tub models and price tags, first envision what your ideal hot tub looks like and what it does. This will immediately help you get together a quick short list of what hot tubs could work. Consider some of these questions to help you form a more concrete vision of your perfect hot tub:
How will your hot tub be used?
If you are looking for a spa for some great hydrotherapy, you are going to want to zero in on the kind of jets and whirlpool capabilities of various tubs. And pay close attention to the adjustable jets. The more options you have for adjusting the direction and strength of water jets, the better your hot tub will be for your needs.
How often will it be used?
If you want to use your hot tub every day, energy efficiency will be one of your top priorities.
How many people will use it?
Your tub should be the right size for the number of people who will use it frequently. Even if you just have a few people in your family, are you planning to throw frequent hot tub parties? You'll want to think ahead here!
And, how tall is everyone?
As a general rule, spa seats are usually designed for people of average height and weight. If you're petite, you may have to sit on the edge of the seat or bob up and down to keep your head above water. If you are tall, you may need to slouch to keep your shoulders submerged. A "test drive" at your spa dealer is very important because it ensures a comfortable fit before you make a big investment.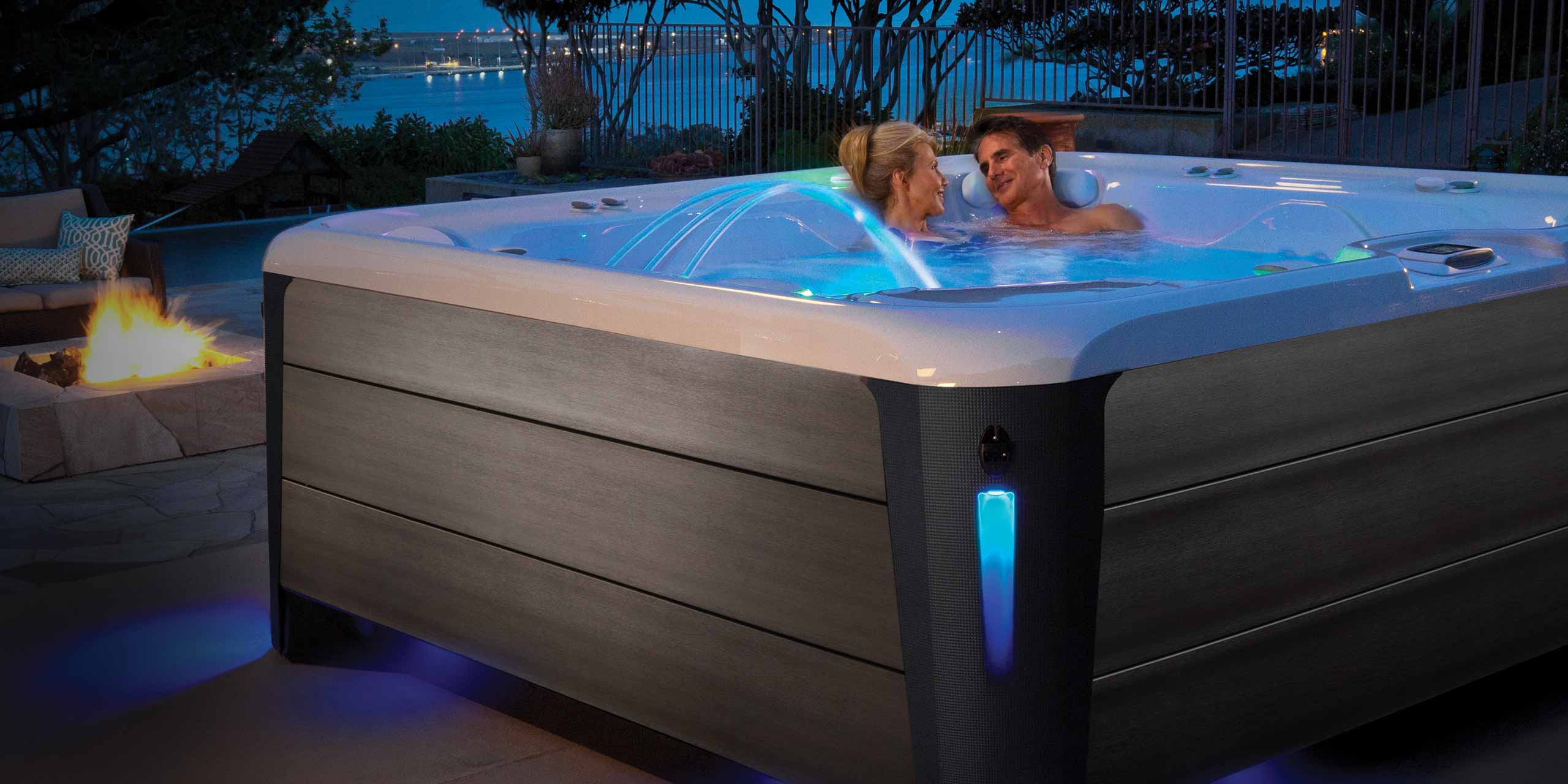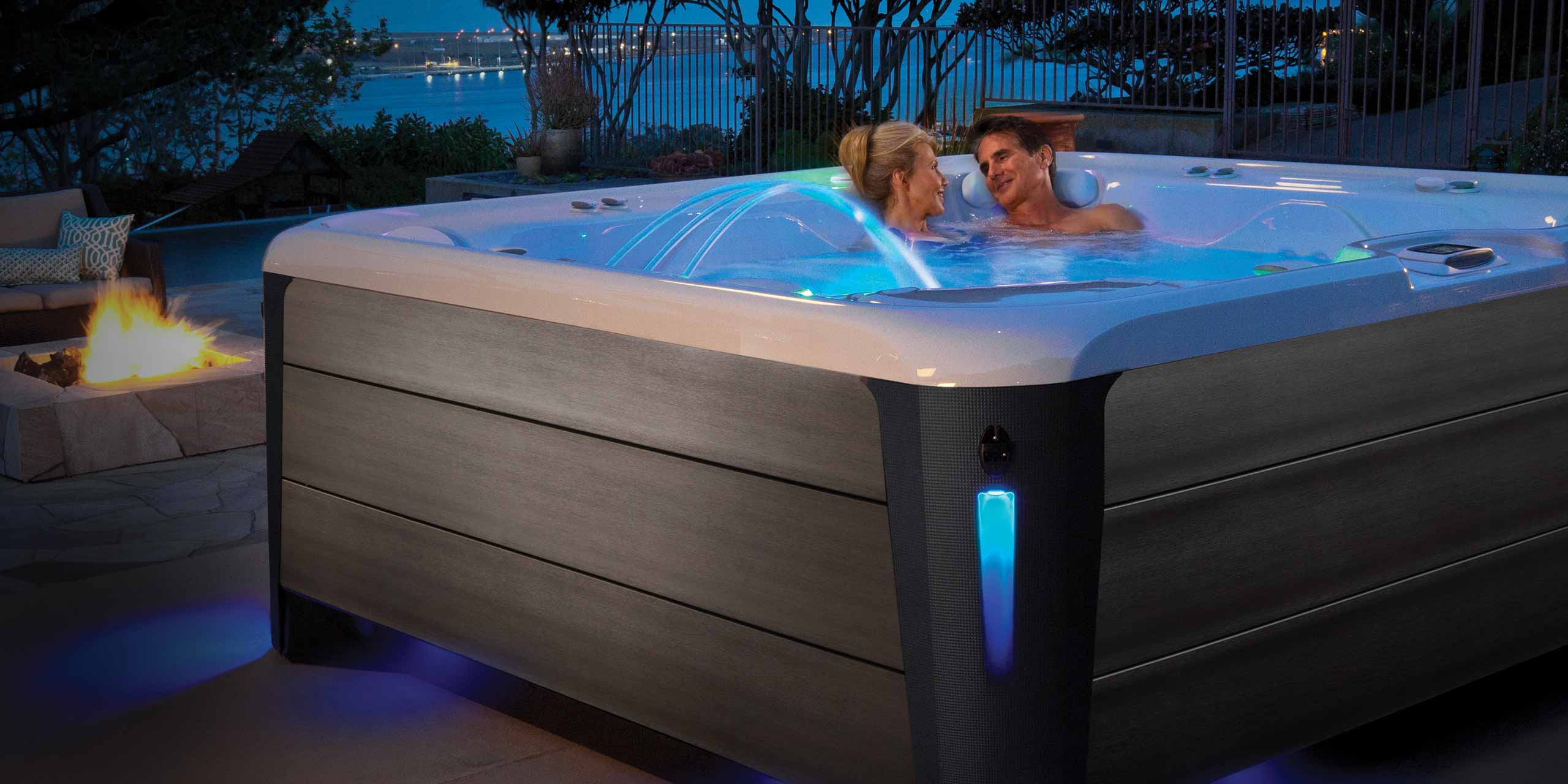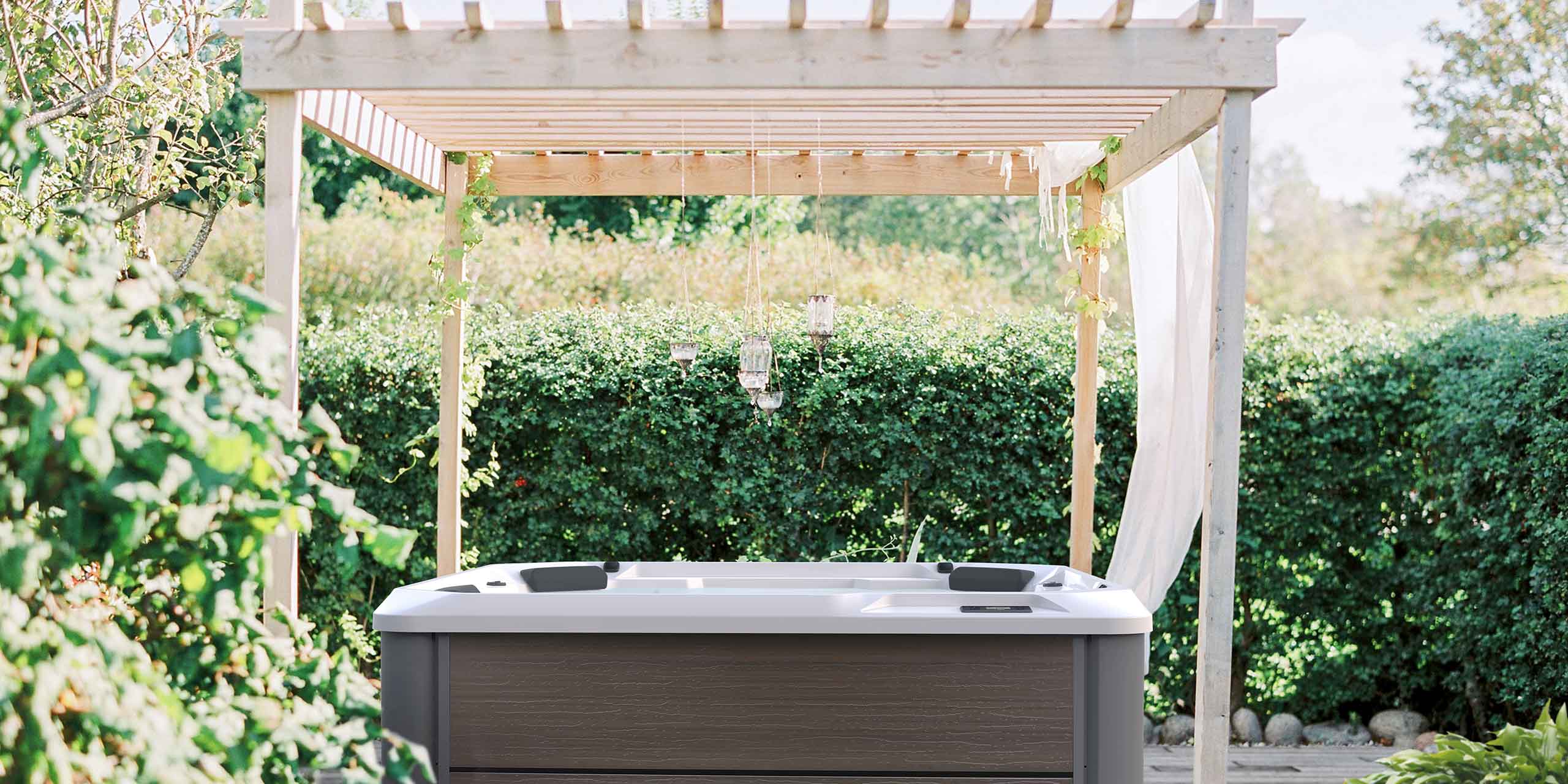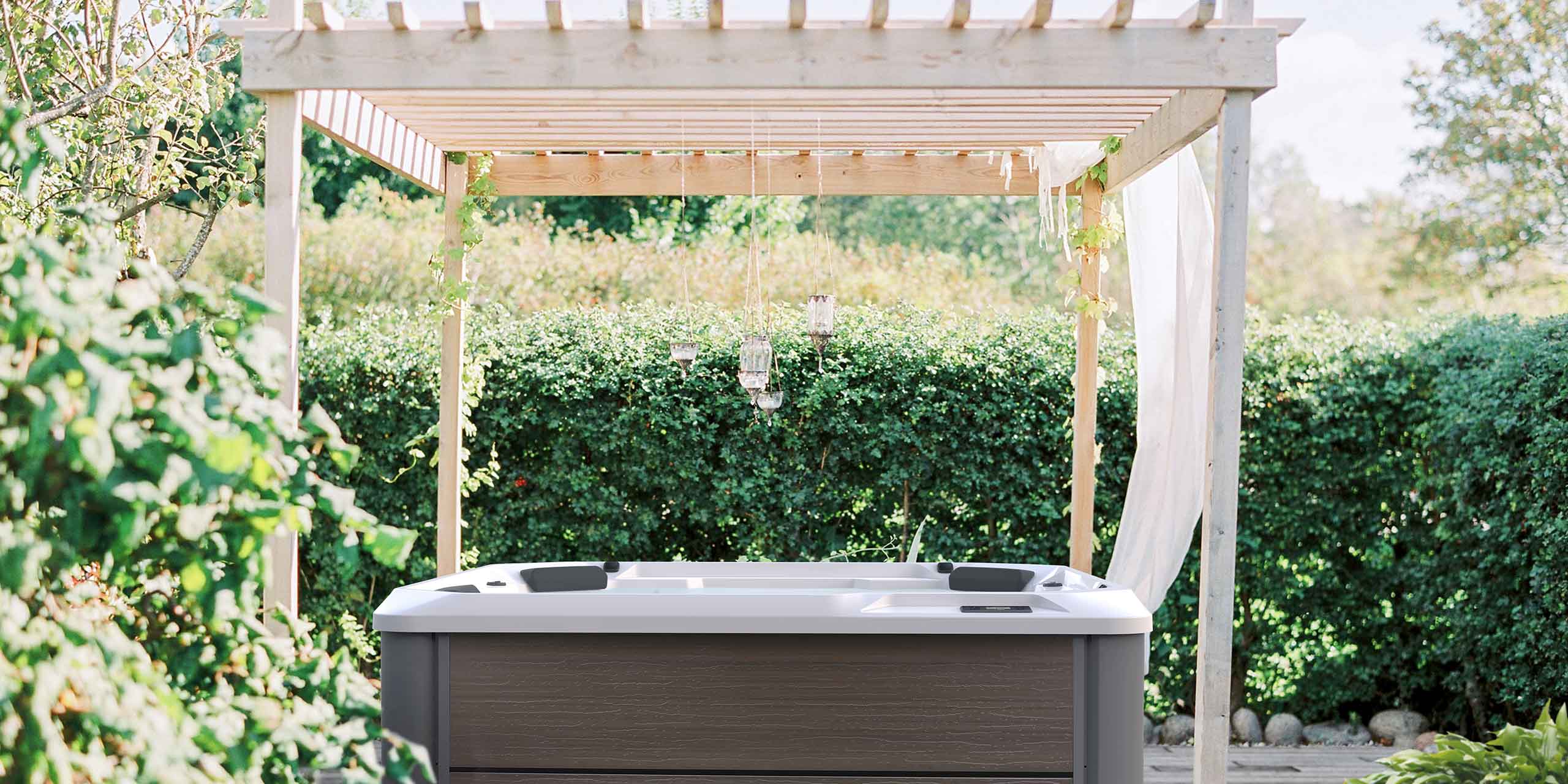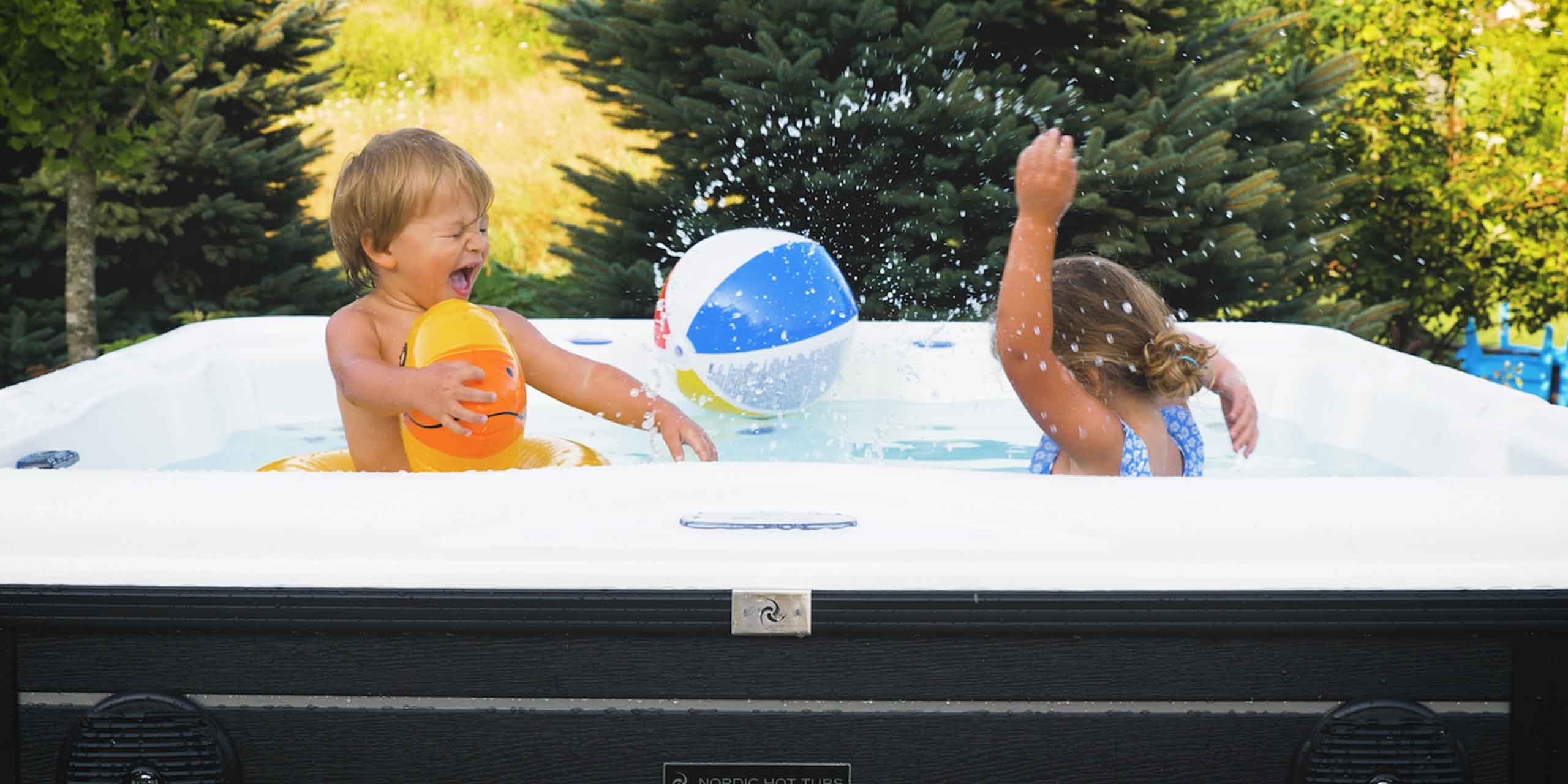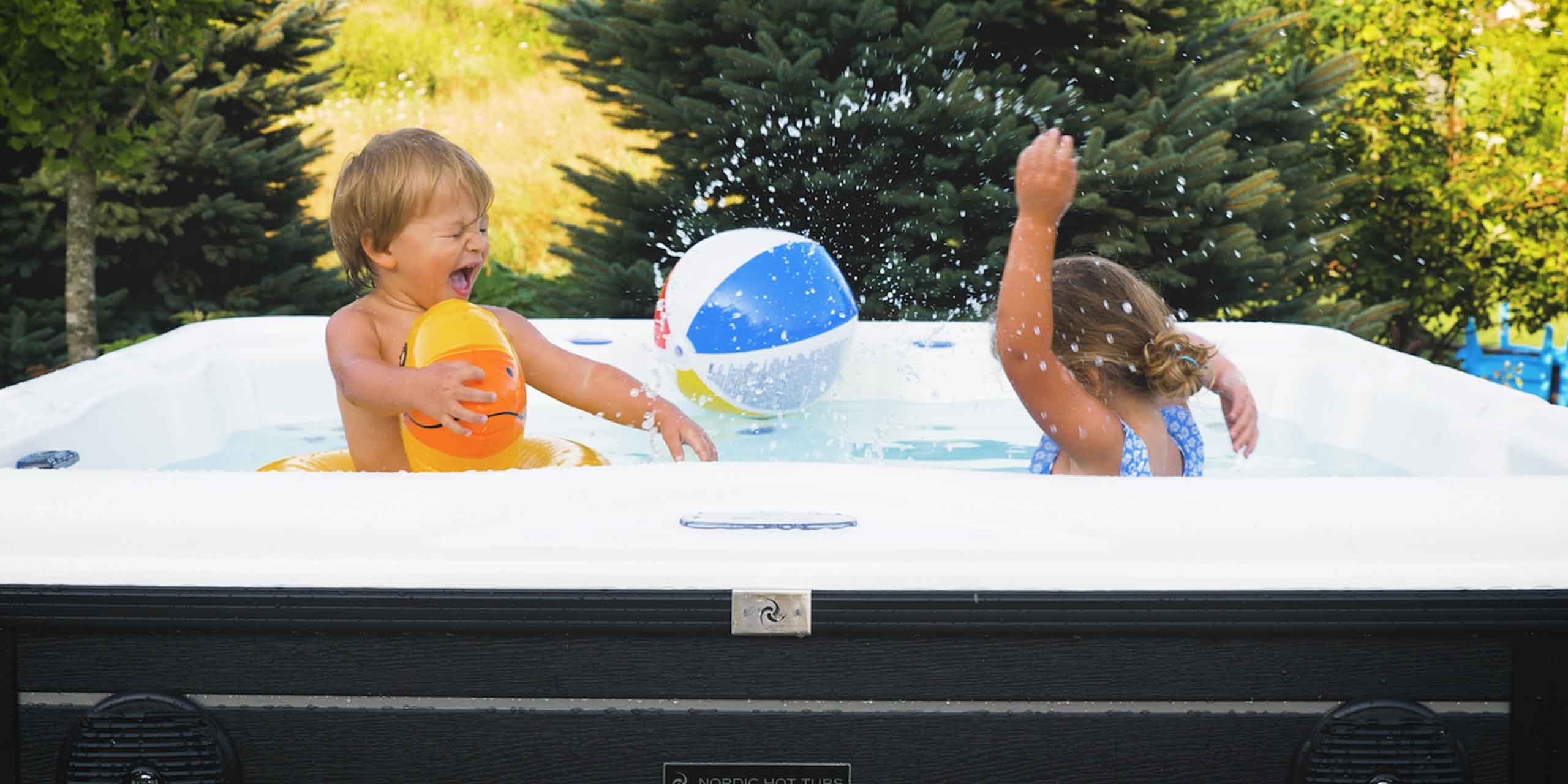 How Do I Choose the Right Hot Tub for My Home?
A scale drawing of your preferred location can be very useful in your buying process. Pictures of potential locations will allow seasoned experts to advise you. (High quality dealers have backyard advisors who will come to your home at no charge to assist.)
As a quick overview, answer these questions about your space:
Could your hot tub fit into the space with enough access to all sides for maintenance or repairs?
Could it be physically delivered to the site? Your route plan is very important; and we can help.
Do you have the right "foundation" to support the weight? (Your base, or deck, should have at least 125 lbs. per square foot load capacity)
If it's outdoors, is it easily accessible in all seasons? Is there a logical place to drain the hot tub?
If it's indoors, do you have the proper ventilation systems and flooring in place?
Does your home have adequate electrical service to support the new hot tub?
Yes, it's a lot of questions, and our separate blog can help simplify this planning and preparation for you!
What Kind of Hot Tub Is Best for Me from a Maintenance Perspective?  
The amount of maintenance for your hot tub is completely dependent on the type of hot tub you purchase. As a very brief overview, you will have these items on your to-do list:
Hot tub water care: As little as 5 minutes each week
Hot tub filter care: As little as 15 minutes each month
Draining and refilling the hot tub: As little as 1 time each year with a salt water system (3-4 times each year with traditional water care)
Winterizing your hot tub: If and as needed, recommended to be done by trained professional.
For a full scope of your hot tub maintenance chores, check out our Hot Tub Maintenance article that goes into everything you need to know in finer detail.
What Kind of Hot Tub Is Best for Me and My Budget? 
There are so many hot tub choices on the market today; our blog (link) is a helpful reference! As a brief summary, many important things determine the cost of a hot tub:
Size
Features
Accessories
Engineering and quality
Warranty
Design
Geographic location
Water system (salt water vs. chemically treated tubs)
As you want more from a hot tub in terms of functionality and features, the price will go up. Below are the general price ranges of hot tubs:
Entry-level hot tubs: $3,000 to $5,000 Starting Range
Value-priced hot tubs: $4,000 to $8,000 Starting Range
Premium hot tubs: $6,000 to $10,000 Starting Range
Luxury Hot tubs: $9,000 to $16,000+ Starting Range
It's important to remember that higher-end hot tubs are likely to be more expensive at time of purchase, yet can save money in the long-term lifespan of your ownership. Hot tubs with energy-efficient design and capabilities, better construction, superior insulation (which significantly reduce heating costs) and high quality parts, such as an energy-efficient heater, last longer and cost less to own.
Since short and long term ownership costs of hot tubs are not easily captured online, you should encourage your hot tub retailer to talk about costs and benefits in depth as you compare different hot tubs at different price points. Ask any dealer for an Energy Cost Guarantee which holds the local retailer directly accountable for a sales person's representations concerning ownership costs.
And, don't forget to discuss financing options with your hot tub dealer, as they likely can make your budget and hot tub wish list align with acceptable payment options.
How Do I Choose the Right Hot Tub? Can I Do This All Online?
While it's great to do some initial homework online to get to know the hot tubs generally, you will be best served by visiting a hot tub retailer for everything you need to know. Ergonomic seating is so personal (and important to long term comfort) that it requires you to see these tubs in person.
Hydrotherapy options vary dramatically from model to model, so the smartest shoppers want to feel the jet action of any hot tub they might own. An in-store visit allows you to discuss the hot tub options in light of your wants and needs and home set-up, and get expert advice to lead you to the right decision. Importantly, you can even try out some hot tubs, too!
We think consumers are best served by not buying a hot tub online! This is a huge investment, and you want to be fully educated on this decision and be 100% satisfied with your selection. You also need a qualified hot tub dealer for future service questions, repairs, and warranty issues. Local warranty coverage is imperative in order to protect your investment, and we recommend you check any company's service reputation by getting references and checking online reviews.
Can I Look at Some Hot Tub Options Today?
Since the very best way to discuss or purchase a hot tub is in-person, please let Mainely Tubs help you! Give us a call, email us, or visit one of our hot tub showrooms in Scarborough, ME or Rye, NH.
We also suggest reading our convenient online Hot Tub Buyer's Guide or simply download our "Ultimate Hot Tub Buyer's Guide." It's a complete printable reference guide with in-depth insights into everything you need to know about buying and owning a hot tub.
We look forward to helping you find the perfect hot tub.
About Mainely Tubs in Maine, New Hampshire, and Massachusetts
Mainely Tubs is a 100% Employee Owned premier Hot Spring Spas dealer. We sell and service new hot tubs, used hot tubs, portable spas, swim spas, saunas, hot tub accessories, hot tub water care, and more. Our Brands Include: Hot Spring Spas, Caldera Spas, Freeflow Spas, Endless Pools Swim Spas, Finnleo Saunas, Covana, Leisure Time, Fresh Water, Silk Balance, and other brands you can trust.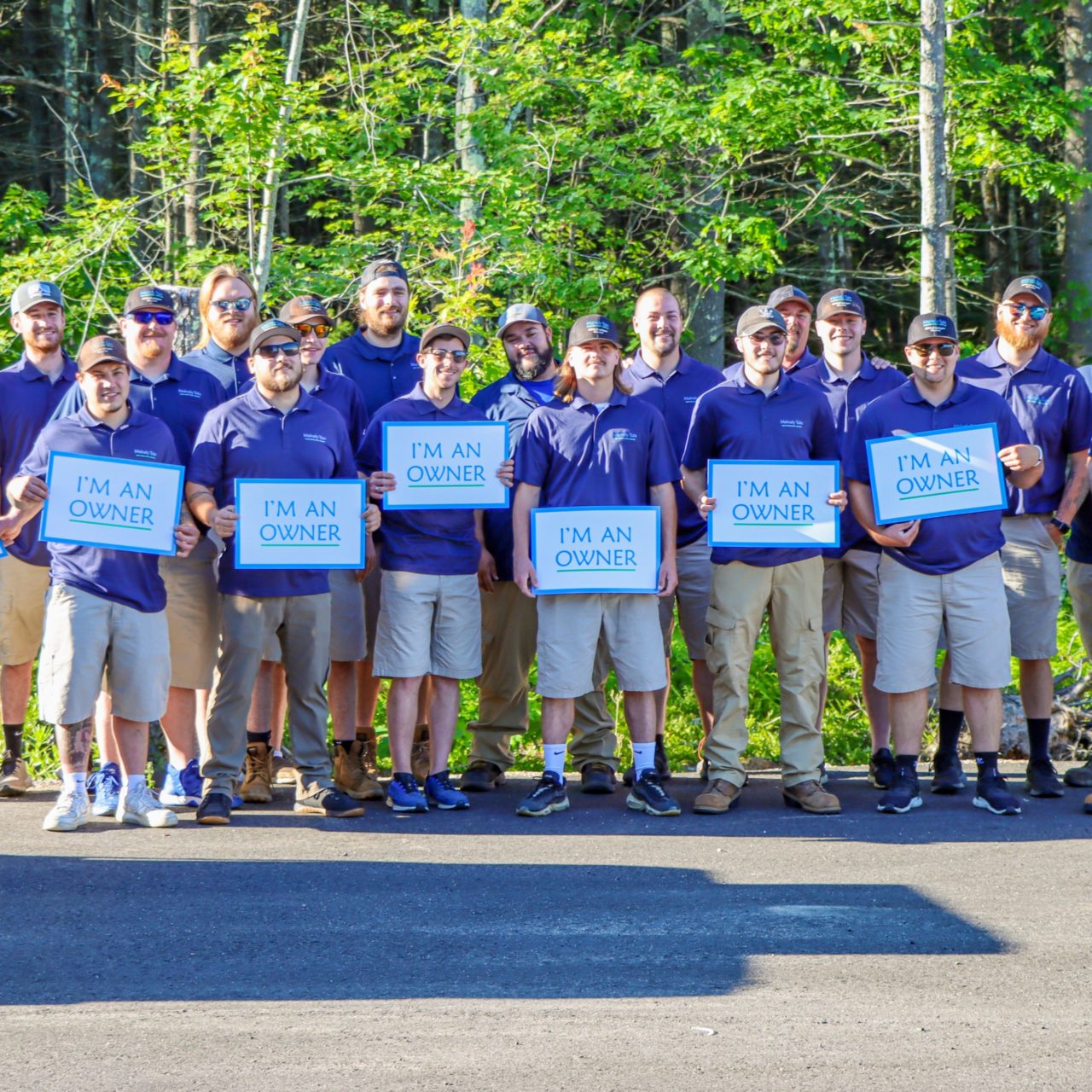 Related Hot Tub Articles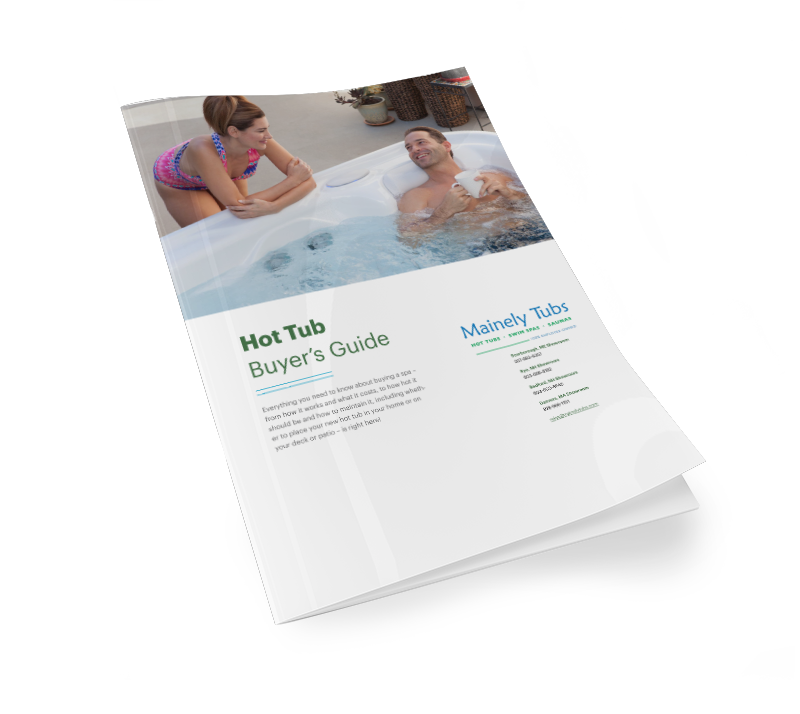 Download the Ultimate Hot Tub Buyer's Guide
Here's Everything You Need to Know!
We've pulled together everything you need to know about buying a hot tub. Learn about everything from hot tub functions & features to hot tub maintenance & costs all in one convenient guide.