Buying a new hot tub has never been so simple or easy to do! We've put together our top ten top hot tub buying tips here!
1. Define Your Top Hot Tub Benefits
This is the best part! Whether you are looking for hydromassage, pain relief for sore muscles, entertainment, relaxation, or all of the above, your hot tub should deliver everything you want. If certain priorities are more important to you than others (i.e. jet power, lighting options), this is great to clearly define as you evaluate various hot tub options.
2. Understand Your Perfect Fit – Literally!
You'll want an idea of how big you need your hot tub to be, factoring in not only your immediate household, but also how often you'll have guests pop by for a dip! And, you may be surprised to learn how much your height (and other frequent bathers) will matter, since the seat set-up may be very different for petite or tall individuals. The best way to see if a hot tub fits is to sit in it before you buy! Go visit your hot tub dealer and take a seat in various tubs to see what feels right.
3. Pick a Hot Tub Location at Your Home
Where will your hot tub go? Pick a couple ideal spots and figure out if it's feasible. Most importantly, you need to measure! Determine if this can live in this spot (with enough clearance for maintenance) and if it can even make the delivery path to get there!
If your tub will be outdoors, look around you.
Is it a pretty and private view?
Is it away from trees and plants that can put a lot of debris in the tub?
Is it near a water source?
Does it have an ample spot for drainage?
If you are in a cold climate, is it near the house door?
If you live in a hot spot, will this be shady enough?
If your tub will live indoors, you'll be needing proper exhaust and flooring.
And inside or outside, you'll soon need to get into the nitty gritty details like proper foundation and electrical components which your hot tub dealer can help talk you through to determine if this spot truly is the one!
4. Consider Your Overall Budget and Think Long-Term
A hot tub cost is going to factor in three distinct things:
The purchase price of the hot tub
The cost of installing the hot tub
The ongoing costs of the hot tub
Our 40+ years selling and servicing hot tubs has led to our most important piece of advice: look beyond the initial purchase price. What hot tub is going to be the best for you over the course of its lifetime in terms of maintenance costs? If a more expensive energy-efficient hot tub can save you money down the road, this is something you need to evaluate as you look at sticker prices. Talk to the hot tub dealer about the considerations behind the price tag, including energy costs (especially if you want to use your tub daily), maintenance, repairs, parts, and warranties.
5. Compare and Contrast Several Hot Tubs
To really see what a hot tub is made of, you are going to want to consider everything. It's critical to compare the features, the engineering (i.e. better insulation = cheaper heating costs), the functionality, and the maintenance. Whether you put together a comparison spreadsheet or have your hot tub dealer help you with this, you want to clearly see the differences of the hot tubs to give you a deeper understanding of the better choices for you.
6. Clearly Define Your Ongoing Hot Tub Maintenance Requirements
The amount of maintenance you will need to do for your hot tub is completely dependent on the type of hot tub you purchase. If you have an ideal maintenance timeframe in mind, this is important to clarify. As an example, if you are someone that wants to spend more time soaking than maintaining, different models or different water systems (integrated salt water sanitization, for instance) will make more sense for you!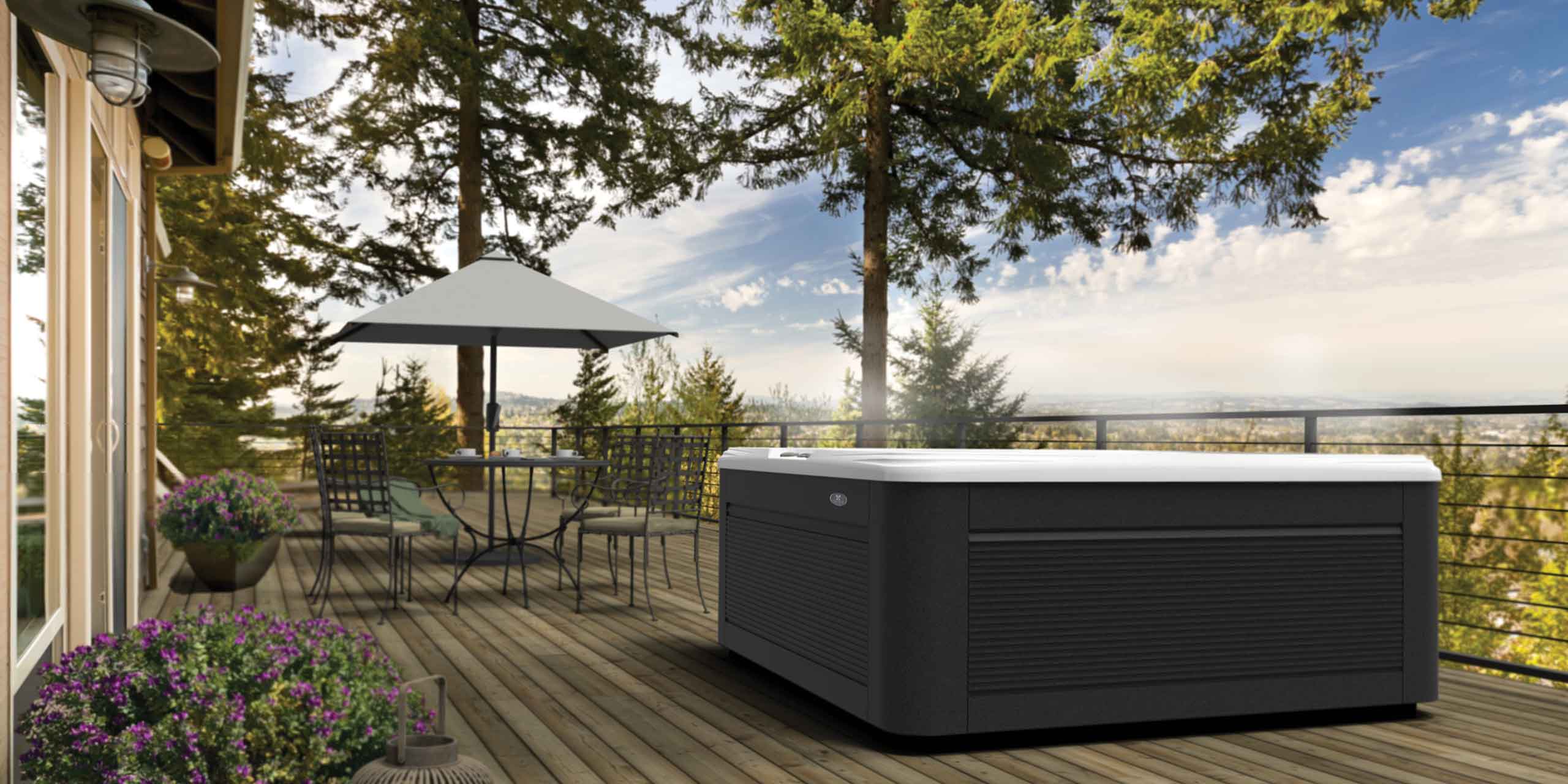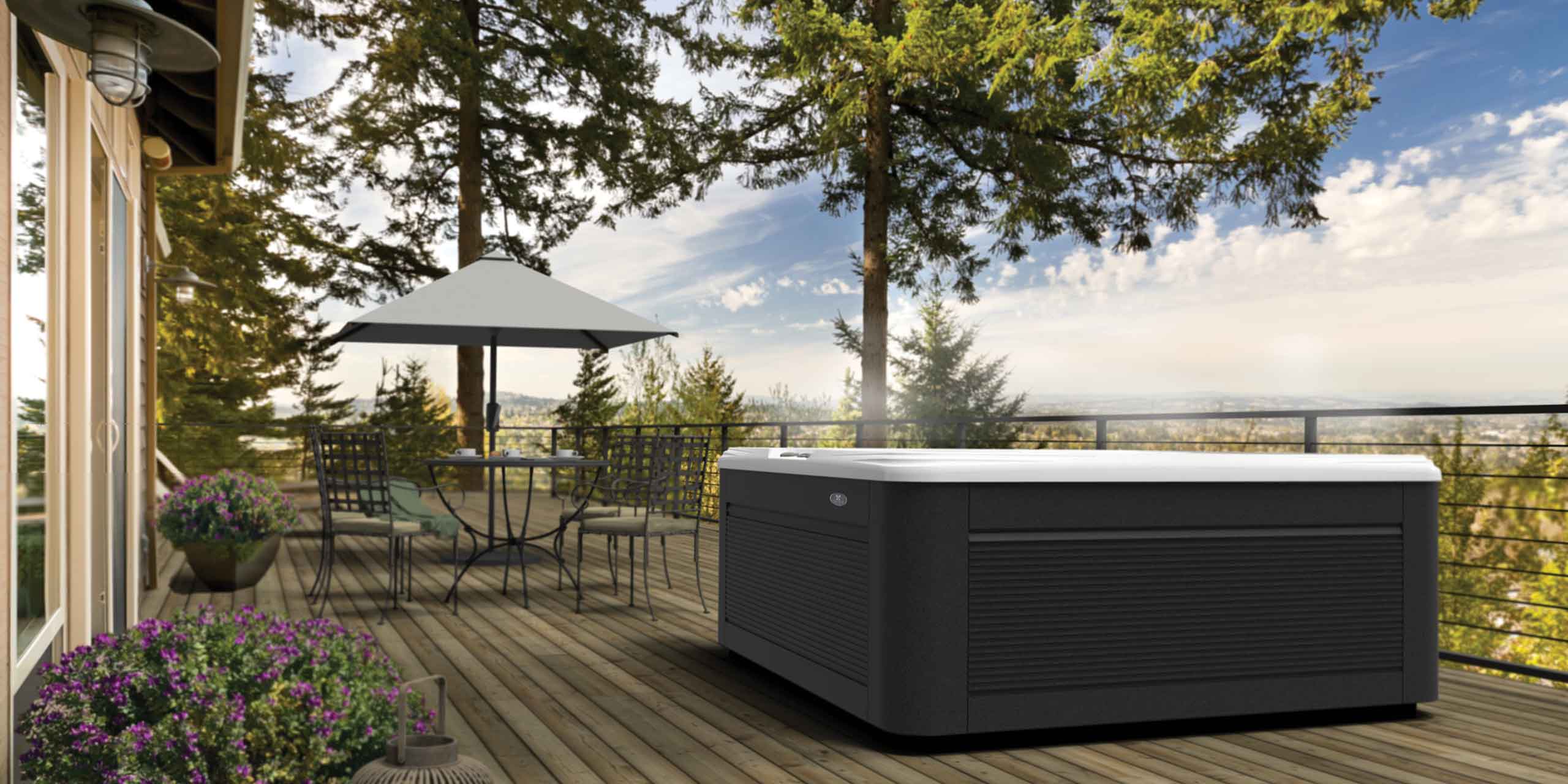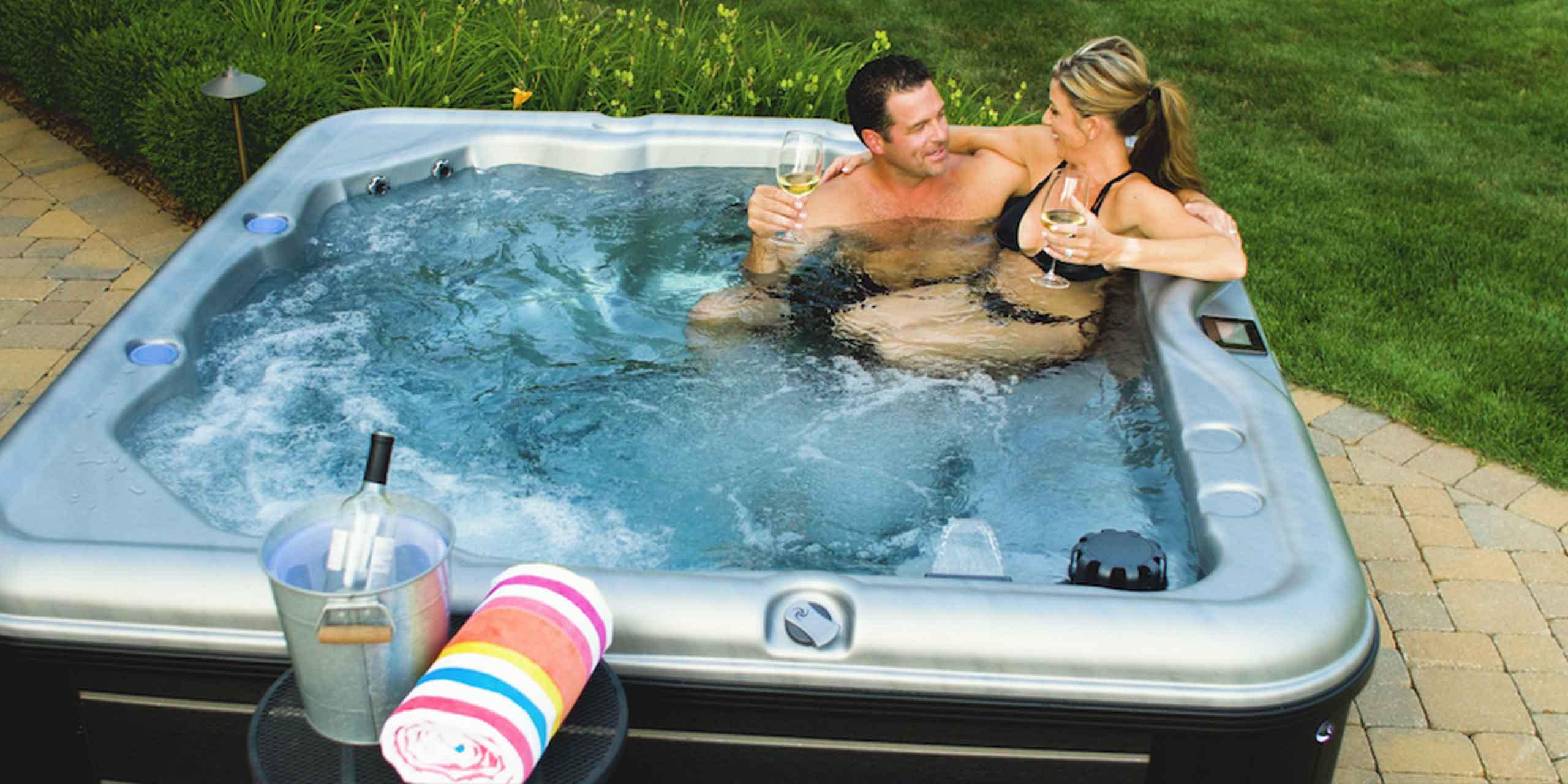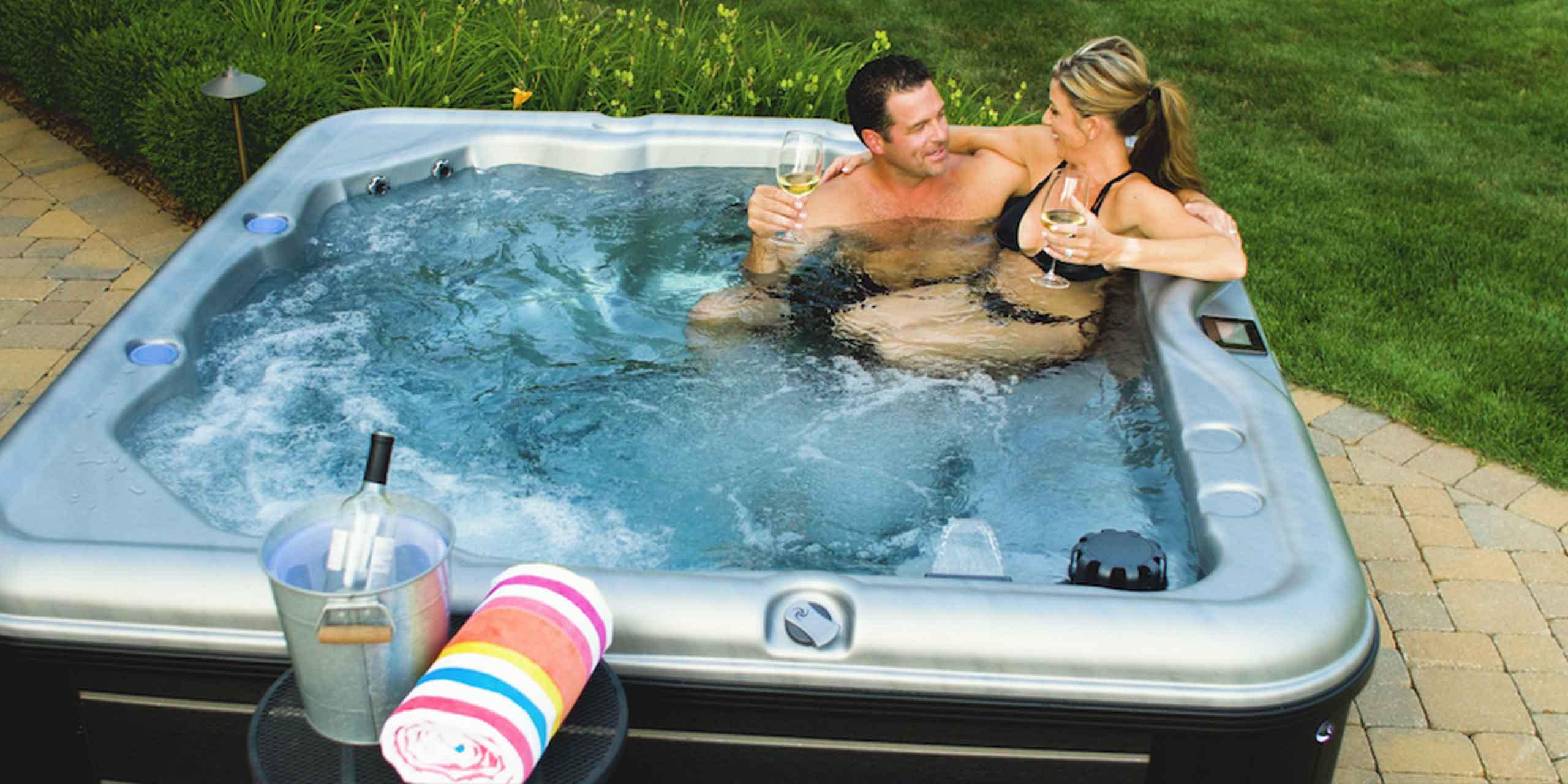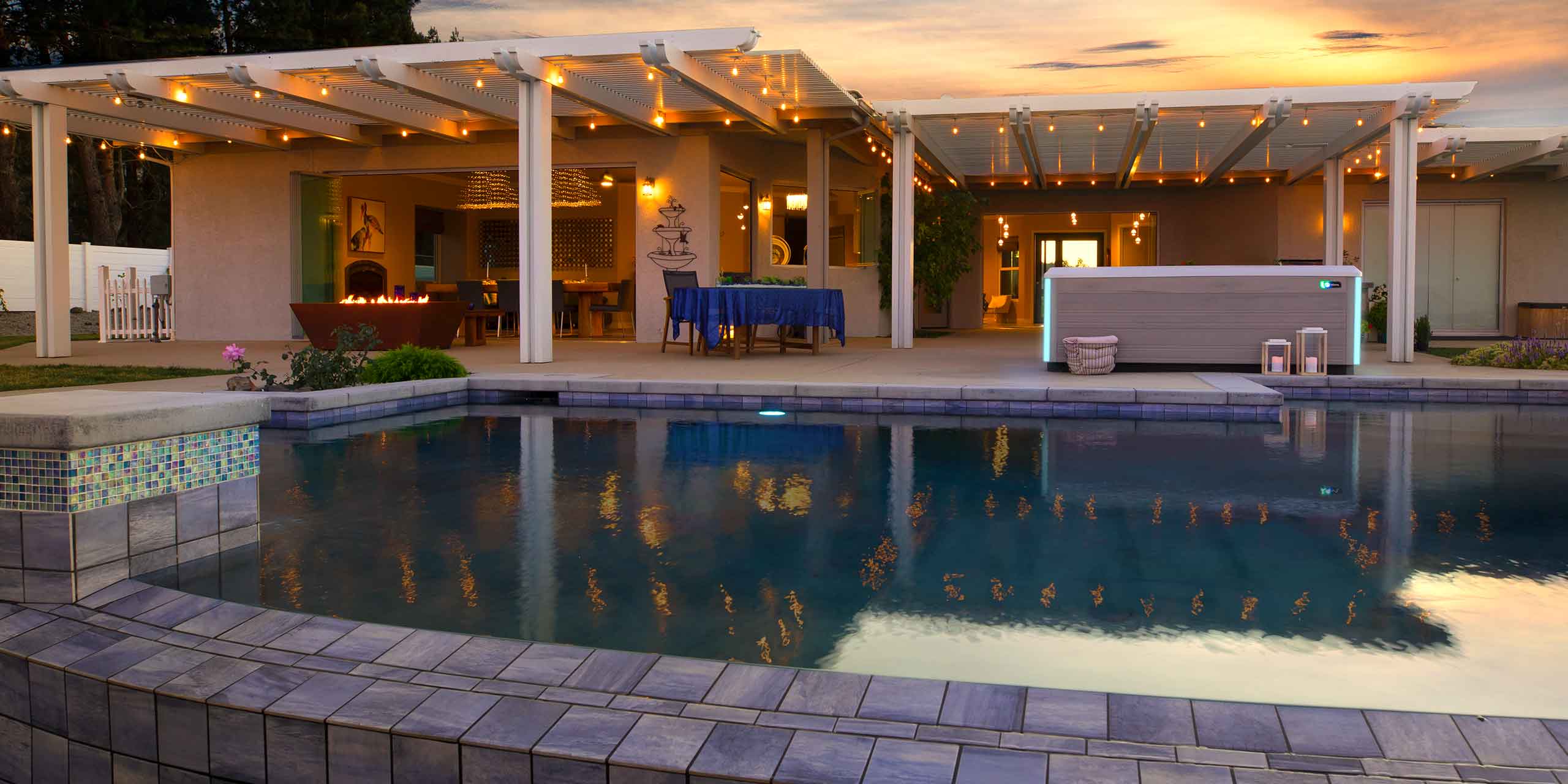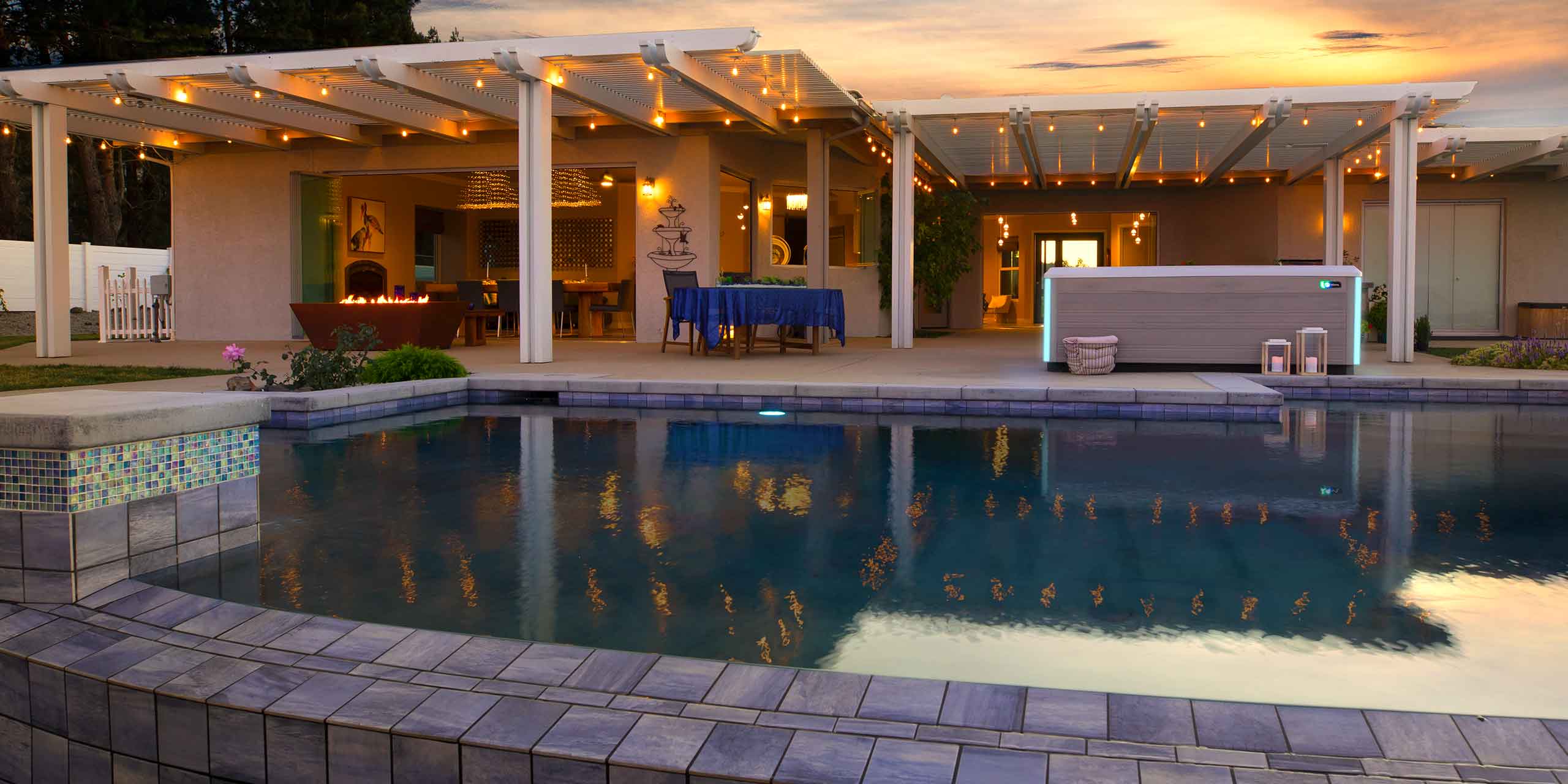 7. Find a Reputable Hot Tub Dealer
Since this hot tub purchase is a huge investment, find the right hot tub retailer. Make sure they have been in business for a while, have good customer reviews, are fully up-to-speed on all things hot tubs, provide comprehensive information and training from non-commissioned sales staff, AND want to help you find the best spa for you over simply making a sale!
8. Narrow Your Focus with a Visit to the Dealership (and Test the Tub!)
Armed with all this hot tub information you just compiled in this check list, it's time to visit your hot tub dealership! See the tubs, talk about the tubs, ask questions, discuss the hot tub destination at your home, dive into pricing (short – and long- term pros and cons of different models), and talk financing. This should narrow down your final choices to a few top contenders, and now it's time to test them out. This is the best way to determine if this hot tub is the winner; always enjoy the test drive before you buy!
9. Finalize the Last Details of Your Hot Tub Purchase
After you've picked what hot tub you want to buy, it's time to start negotiating and talking details. Are there some free accessories or products that can be included into the deal? This is also when you should discuss delivery, installation costs, and financing. And, most importantly, think long-term. Ask about the fine print of your warranty and how future ongoing service is handled. This all will matter later, and you'll be so happy you covered this now!
10. Take Good Care of Your Hot Tub!
Before you leave the dealership, make sure you are crystal clear on the maintenance requirements of your hot tub! You will need to balance the water on schedule, maintain your filters (cleaning or replacing) when needed, drain/fill your tub as required, and make any needed repairs right away. This hot tub is a lifestyle investment; take great care of it so you can enjoy it for many years to come!
Are You Ready to Buy a Hot Tub?
At Mainely Tubs, we are ready to help you start up this process! Whether you want to discuss more about what it's like to own a hot tub, get a feel for options and costs, or get ready to make a purchase, we are here for whatever stage you are in.
We suggest reading our convenient online Hot Tub Buyer's Guide or simply download our "Ultimate Hot Tub Buyer's Guide." It's a complete printable reference guide with in-depth insights into everything you need to know about buying and owning a hot tub.
Need additional help? Give us a call, email us, or pop in our Scarborough or Rye hot tub showrooms for a test soak today!
About Mainely Tubs in Maine, New Hampshire, and Massachusetts
Mainely Tubs is a 100% Employee Owned premier Hot Spring Spas dealer. We sell and service new hot tubs, used hot tubs, portable spas, swim spas, saunas, hot tub accessories, hot tub water care, and more. Our Brands Include: Hot Spring Spas, Caldera Spas, Freeflow Spas, Endless Pools Swim Spas, Finnleo Saunas, Covana, Leisure Time, Fresh Water, Silk Balance, and other brands you can trust.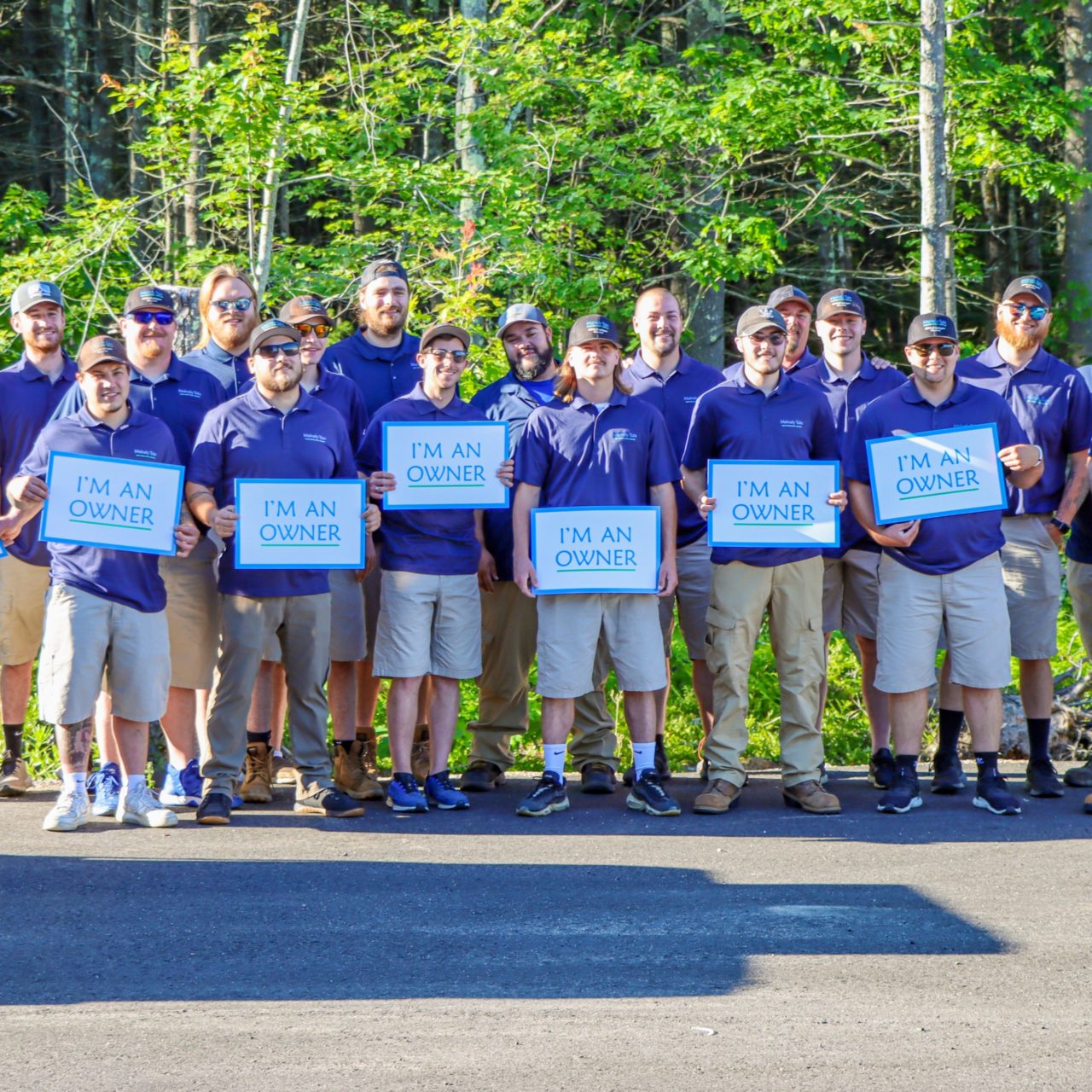 Related Hot Tub Articles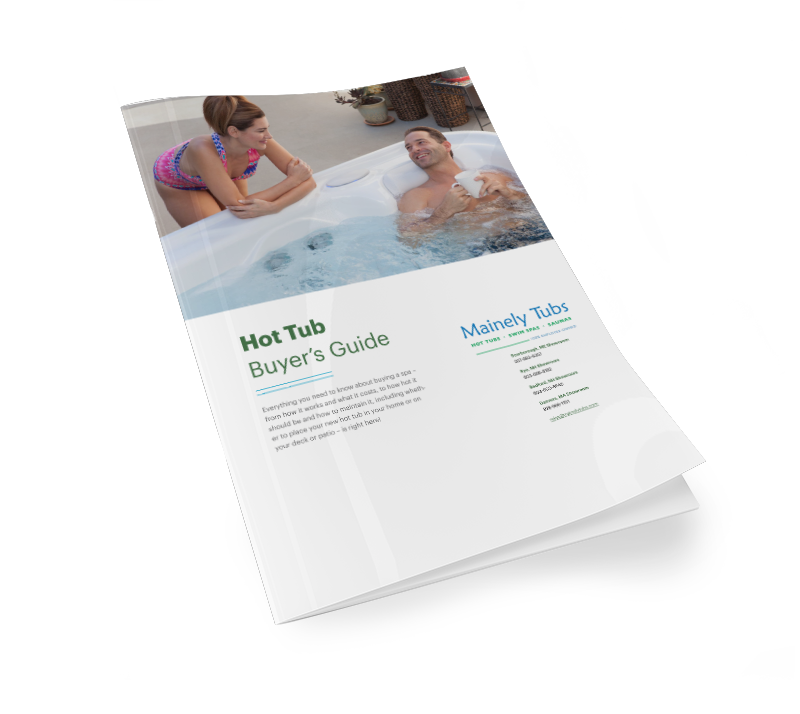 Download the Ultimate Hot Tub Buyer's Guide
Here's Everything You Need to Know!
We've pulled together everything you need to know about buying a hot tub. Learn about everything from hot tub functions & features to hot tub maintenance & costs all in one convenient guide.