This quick and easy sauna maintenance checklist may be your final stop in your sauna research if you've already decided to become a sauna owner. The best news is it's really simple, and it requires almost none of your time!
Sauna Maintenance: What Parts Do You Have to Clean?
As with all guidelines and recommendations, you will want to work with your local sauna dealer about sauna maintenance requirements for your specific make and model, but this should get you started in the right direction.
Sauna wood maintenance
Wood is the perfect choice for sauna construction since saunas get very hot and need to be designed to let bathers be comfortable. Even at maximum temperatures of upwards of 190 degrees Fahrenheit, wooden benches and wooden walls stay relatively cool to the touch—allowing people to lay on the benches or lean against the walls without getting burned. Other materials (like tile) would be too hot to touch in a sauna environment.
Usually, the seating boards are built from either Abachi or Cedar woods and the walls are most often covered with Nordic White Spruce, Hemlock, or Cedar wood types. Not only do these wooden materials hold heat and moisture, but they are also super easy to keep clean.
Weathering/minor wear and tear
Since saunas are traditionally built of soft woods, the wood can be susceptible to minor dents, scratches, and scuffing. While it won't impact the integrity of your sauna, it is normal to see wood respond over time in the sauna and experience things like minor cracking due to changes in the moisture or get a little scuffed from use. Here are some quick sauna wood maintenance tips:
Exterior of the room: In most cases blemishes can be concealed by using a small amount of furniture polish, oil, or other furniture treatment.
Interior of the room: The interior blemishes, scratches, or scuffs can be either left alone, sanded, or fixed with a combination of gluing and sanding.
What do you clean a sauna with? If you get some dirt or sweat stains developing, use a hand brush with a warm water/mild detergent solution to clean.
To get the benches looking like new, you can lightly sand your benches about once per year to lighten them closer to their original condition.
If you should happen to have mold develop anywhere (on duckboards, for example), you can clean them with warm water and bleach such as Chlorox or Hi-lex.
Products to avoid: Steer clear of any treatment containing benzene or a high concentration of alcohol.
Important: Do not paint, varnish or stain the interior portions of your sauna. The wood needs to breathe (absorb and slowly release heat and humidity). Also, artificial finishes make the wood surface much hotter, create the possibility of fumes from the wood treatment, and take away some of the "softness" of heat and steam penetrating the wood.
Door handles and floorboards maintenance
It's important to note that these two spots of the sauna can get dirty easily. To make cleaning easier, you can treat the handles and floorboards with a good wood sealant or polyurethane finish.
How to Clean A Sauna: After Use
It's so easy to keep your sauna in great condition with the shortest checklist ever:
After each session (approximately 30-60 seconds of time required): Keep a hand brush in the sauna. The last person out dips the brush in the water bucket (plain water), and does a quick scrubbing of the benches, walls, backrests, etc.
Occasionally (also about one-minute of required time): Depending on how often you use your sauna, occasionally wet-mop the floors with a liquid deodorizing cleaner such as Lysol or Pine-Sol when they need it.
That's it.
Sauna Maintenance Cost: How Much Does It Cost to Run A Sauna?
The answer to how much does a sauna cost to run is also super short and sweet! For most families, the cost to run an in-home sauna is less than the typical cost to run a washer and dryer!
While this all depends on you (your sauna usage, the amp of your sauna heater, average costs for electricity in your area): here's some general estimates that should shed some light on how much it costs to run a sauna:
Traditional saunas: If you use your sauna 3 times per week, a 6kW heater will cost approximately $4 to $6 per month. On the other hand, a 2.1 kW heater would use less and cost approximately $2 per month.
Infrared saunas: These typically run at about $3 to $5 per month.
Now That You Know How Easy Sauna Maintenance Is, Are You Ready to Take the Next Step?
At Mainely Tubs, we are happy to help you with everything you want to know about saunas- including how easy it is to own one! When you are ready, give us a call, email us, or stop in one of our showrooms in Scarborough, Maine or Rye, New Hampshire. We're always happy to help you make the first steps to becoming a new sauna owner!
About Mainely Tubs in Maine, New Hampshire, and Massachusetts
Mainely Tubs is a 100% Employee Owned premier Hot Spring Spas dealer. We sell and service new hot tubs, used hot tubs, portable spas, swim spas, saunas, hot tub accessories, hot tub water care, and more. Our Brands Include: Hot Spring Spas, Caldera Spas, Freeflow Spas, Endless Pools Swim Spas, Finnleo Saunas, Covana, Leisure Time, Fresh Water, Silk Balance, and other brands you can trust.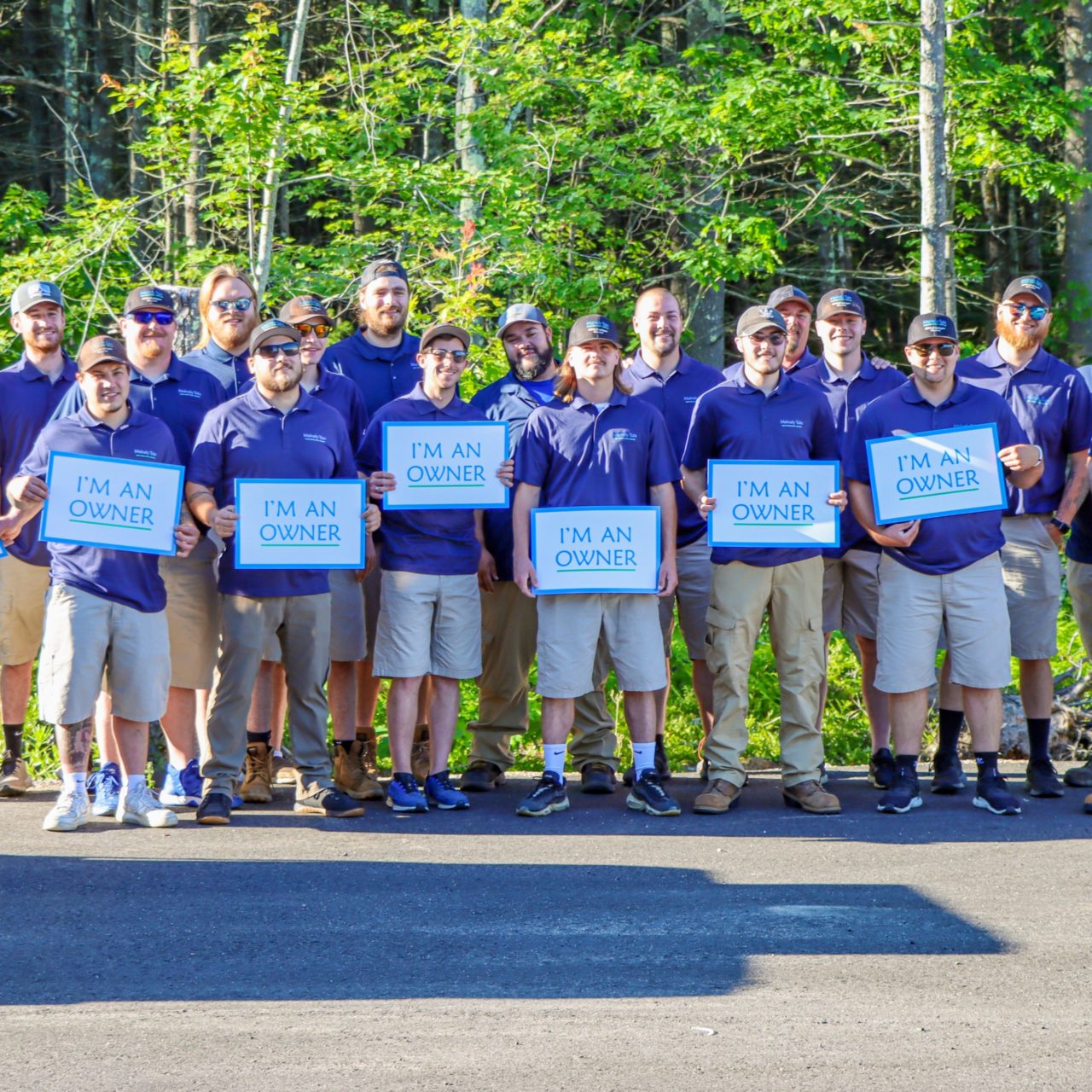 Related Sauna Articles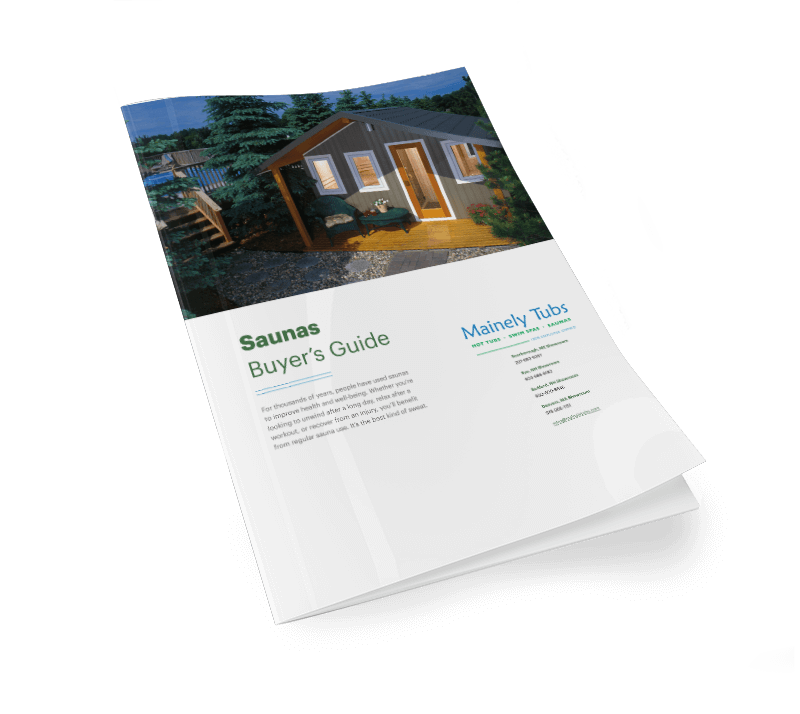 Download the Sauna Buyer's Guide
Here's Everything You Need to Know!
We've pulled together information about all things sauna. If you have questions, you'll find the answers here. Get your free guide now!