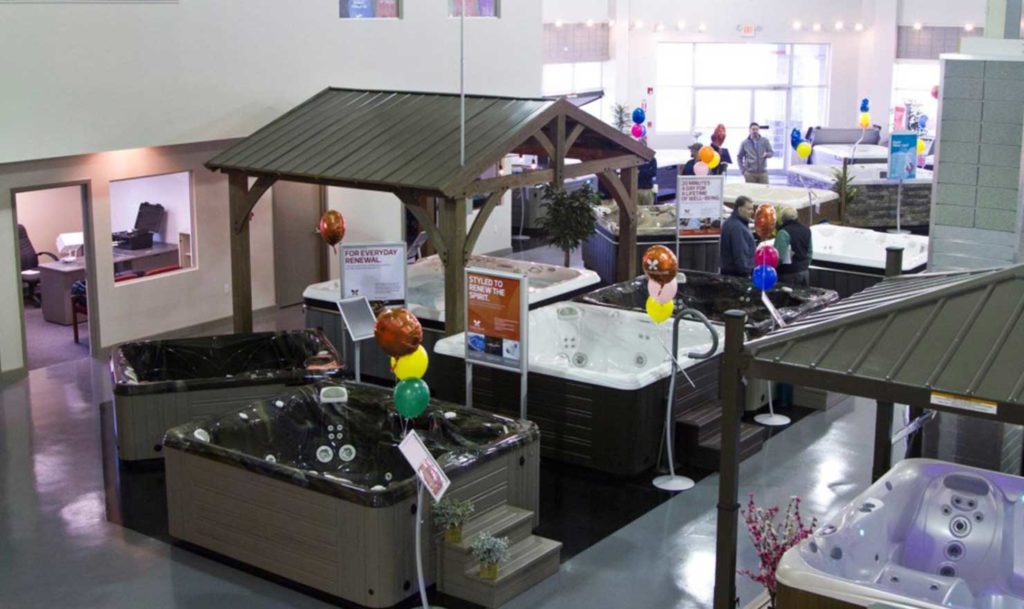 If you live in Dover, New Hampshire and are searching for a hot tub, swim spa, or sauna, our Rye, NH showroom is just a short drive away. Our friendly staff would love to meet you and help match you with your perfect rest and relaxation solution. Our Rye showroom is located between State Street Discount and Manock Motorsports.
50 Lafayette Road
Rye, NH 03870
(603) 686-8182
relax@mainelytubs.com
Click for driving directions to our Rye NH Showroom
Rye Showroom Hours:
Monday–Friday: 10am – 6pm
Saturday: 9am – 4pm
Sunday: 10am – 4pm
We're here to help!
If you wish to speak with us, our contact info is below. We'd love to hear from you for any reason, at any time.
Jared Levin – President & CEO
Cell: 207-888-9160
Email: jared@mainelytubs.com
Diana Locke – General Manager
Cell: 207-831-2293
Email: diana@mainelytubs.com
Richard Hyde – Operation Manager
Cell: 207-671-2747
Email: rhyde@mainelytubs.com
Kevin Chute – Sales Manager
Cell: 207-233-1226
Email: kchute@mainelytubs.com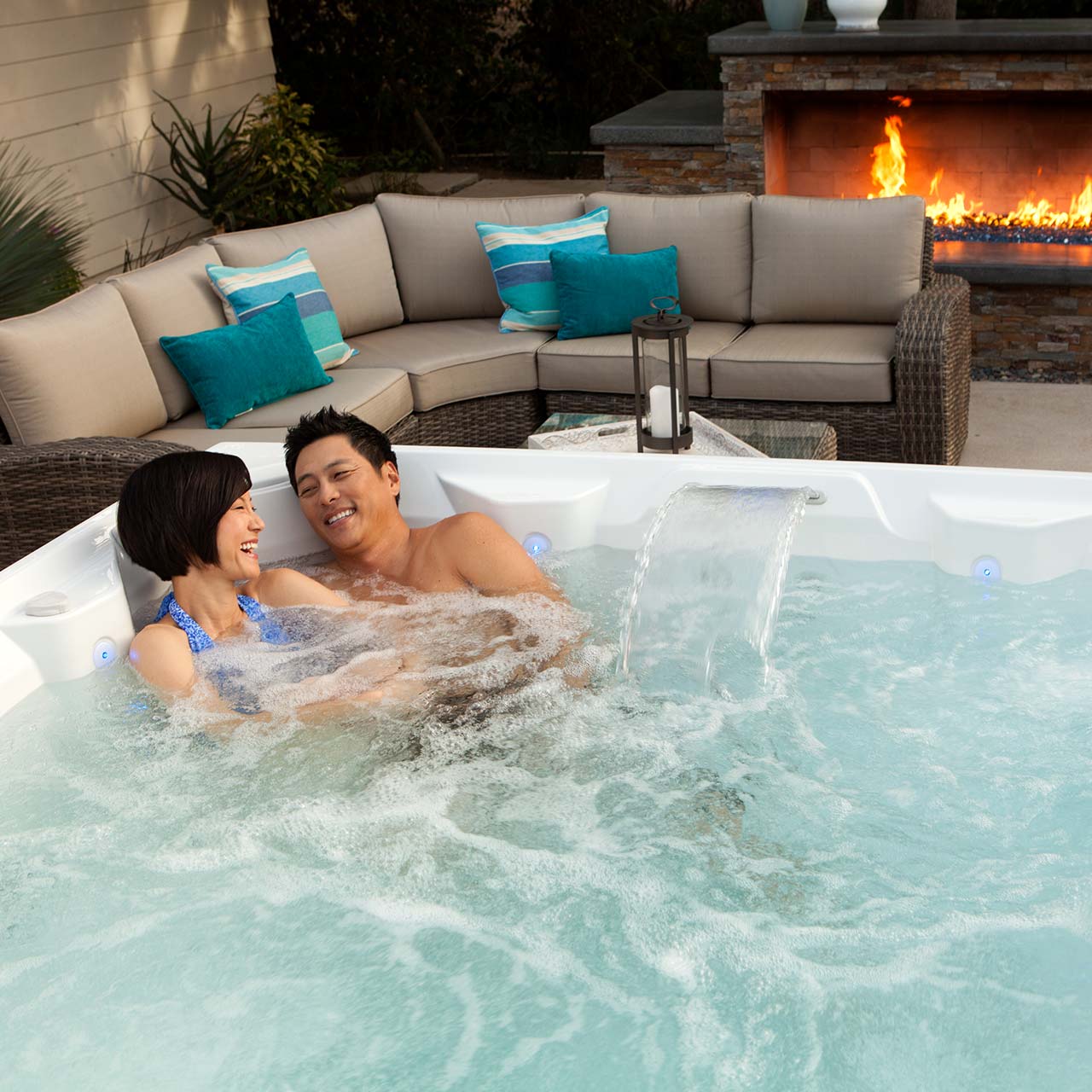 Welcome to Mainely Tubs – A Hot Tub, Swim Spa, and Sauna Dealer Near Dover, NH
There are lots of choices here in New Hampshire when it comes to learning about and purchasing a new hot tub, swim spa, or sauna. That's why we strive to make your experience exploring and purchasing a new hot tub as stress-free and low pressure as possible. If you live in Dover, New Hampshire, the friendly staff at our Rye showroom will take stock of your wants and needs and take you through all the options that might be a great fit for you.
Not only are we Maine's oldest and largest hot tub retailer, we're also 100% employee-owned. That means our staff is not on commission, and we'll work with all of our Dover, NH area customers to understand the pricing and costs of owning a hot tub, sauna, and swim spa as well as the maintenance requirements. We'll never pressure you – we'll work with you to make sure you're getting exactly what you're looking for. And, with more than 30,000 customers (and growing!), we're always looking forward to welcoming new people into our Mainely Tubs family.
Hot Tubs & Spas
Owning a hot tub might sound exclusive, but it doesn't have to be. We strive to match you with the perfect hot tub or spa that fits your budget, setup, and lifestyle. If you live in or near Dover, NH, our Rye showroom has a huge selection of portable spas, two-person hot tubs, and large outdoor hot tubs for you to explore and test. Whether you're looking for a therapeutic hydrotherapy experience, or a relaxing or romantic place to view the stars, we've got it.
We also suggest checking out our comprehensive Hot Tub Buyer's Guide. It's a complete reference guide with in-depth insights into everything you need to know about buying and owning a hot tub!
Home Saunas
A home sauna might just be the perfect relaxation solution for you. Today's saunas have myriad health and wellness benefits, and they're much more than a luxurious home item. They're a place where you can enjoy friends and family while relaxing and improving your health and well-being. If you're in the Dover, NH area, come visit our nearby Rye showroom to browse our selection of at-home saunas. When you visit us, we'll work with you to understand the differences between infrared and traditional saunas and to find a well-priced option that fits your budget and lifestyle. We'll also provide you with hands-on tips for sauna operation that will keep your sauna looking and running like new for years to come.
Swim Spas
If you live in Dover, New Hampshire and are looking to see the fantastic benefits of swim spas for yourself, be sure to stop by our nearby Rye, NH showroom to see our selection. Swim spas combine the benefits of a swimming pool and a hot tub into one unit and give you an all-in-one complete health, wellness, and relaxation solution. Hate visiting the public pool in the summer? No need to worry about fighting the crowds or the traffic anymore. With a swim spa from Mainely Tubs, you can swim, exercise, and relax with your friends and family and enjoy all the benefits of a balanced workout regimen.
Each of our swim spa models has hydro-massage jets built in for maximum comfort and therapeutic benefits. With aquatic exercise on demand and adjustable currents for all fitness levels and skill, you'll have everything you need right in your backyard.
Hot Tub & Spa Supplies & Accessories
If you want to stream music from your favorite online services, or even play some songs from your persona music library, Mainely Tubs near Dover has hot tub entertainment systems with Bluetooth wireless technology to make your listening experience extraordinary.
We also can meet all your water care needs. Compare Hot Spring's exclusive Freshwater Salt System to the Everfresh Ozone System, and choose which one will work best for your setup. Mainely Tubs also offers exclusive cover lifters that give you seamless access to your spa and keep your spa cover cleaner.
Did you also know that spa steps make it much easier to climb in an out of your spa? We can even match your spa steps to your spa cabinet!
Finally (and to make sure you're protecting your investment in your hot tub or spa), we've got enclosures and gazebos that will allow you to enjoy your hot tub at any time during the year and in any season.
Professional Hot Tub Maintenance & Service
From budgeting and planning to shopping, delivery, and ownership, the Mainely Tubs Experience means that you'll have access to the top hot tub sales and customer service team in the hot tub industry. Your stress-free premier hot tub purchase experience includes:
Free backyard consultation
Free scale drawing of site, including hot tub location
Non-commissioned staff with no sales pressure
Test soak any tub you're interested in
Free cover and filters
Watercare Starter Kit
Free standard delivery in service areas
Coordination with contractor for site prep work
Coordination with your electrician and ours
Tub filling and water care lesson
Free White Glove Service visit to answer questions
Assigned support staff for email and phone communications
One free on-property move of hot tub within one year
Peace of mind with a 50+ person support staff
Written energy cost guarantee to assure electricity costs
Timely warranty service from certified technician
Friendly, local person to call for service and water care
End-of-Warranty Trade-In program
Areas Served by the Rye, NH Showroom
Here at the Mainely Tubs showroom in Rye, NH, we're happy to serve these towns:
Amesbury (MA), Barrington, Brentwood, Danville, Dover, Durham, East Kingston, Eliot (ME), Epping, Exeter, Farmington, Fremont, Greenland, Hampton, Hampton Falls, Kensington, Kingston, Kittery (ME), Lee, Madbury, New Castle, Newfields, Newington, Newmarket, Newton, North, Hampton, Nottingham, Plaistow, Portsmouth, Rochester, Rye, Salisbury (MA), Seabrook, Somersworth, Stratham, York (ME).
About Mainely Tubs near Dover, NH
Mainely Tubs is a 100% employee-owned premier Hot Springs Spas retailer. We sell and service new hot tubs, used hot tubs, portable spas, swim spas, saunas, gazebos, hot accessories, hot tub chemicals, and more. Our brands include: Hot Spring Spas, Caldera Spas, Freeflow Spas, Endless Pools Swim Spas, Finnleo Saunas, Covana, Pool & Spa Enclosures, Leisure Time, Fresh Water, Silk Balance, Wellness, and other leading brands you can trust.
Shop From Home – Explore Our Virtual Showroom (Click Below)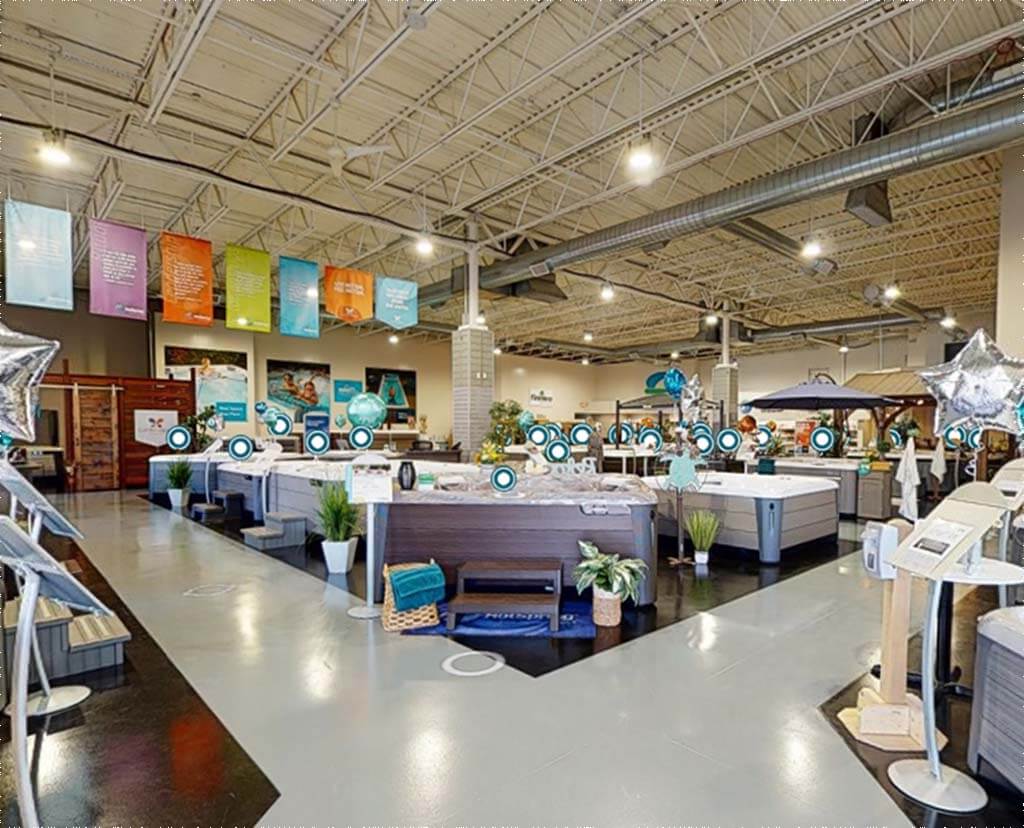 Reviews, Ratings & Testimonials
Mainely Tubs – Rye, NH