Thinking about purchasing a hot tub, but not sure what it will cost to run it? Good news: It's less work and money than you may think!
How Much It Costs to Maintain a Hot Tub Comes Down to the Variables:
Hot tub specifications:
The cost of maintaining your hot tub is completely dependent on the type of hot tub you purchase since all hot tubs can vary in dimensions, materials, and functionality. Your hot tub selection process should factor in many things including your desired functionality (i.e. water capacity, pump power, wattage, heater power) and features (i.e. seats, jets, lighting, entertainment) as well as quality engineering.
While higher-end spas are initially more expensive at initial purchase, these models may be less expensive for ongoing maintenance and care down the road. As an example, things like high-quality insulation and a dedicated circulation pump will go the distance for you, saving you money with the increased energy efficiency.
The best way to get a real grasp on the maintenance costs and requirements for your hot tub is to talk directly to your hot tub retailer. Ask them to help you compare and contrast the short- and long- term trade-offs of different models, especially if you are on the fence between a few options and/or price points. You may be surprised to learn how much a different choice can positively impact the overall maintenance costs for the life of the hot tub!
Hot Tub Installation:
Your hot tub retailer can give you a more accurate quote for installation cost, as it depends on many factors like hot tub location and size, and complexity of the installation. Some dealers will waive additional costs for a "standard installation." If you have a tricky installation site or need a crane to lift your hot tub on top of your deck, there will be additional costs. Ask your dealer for an estimate.
Average Monthly Electricity Cost:
How much electricity does a hot tub use? Would you be surprised to learn that the best engineered, most highly insulated hot tubs can cost around $25 to $40 per month to run? Of course, it's the finer details that will determine this final monthly bill! A few initial tips:
Larger hot tubs cost more to heat than smaller hot tubs
The more you use your hot tub, the more you'll need to use your heater
Hot tubs are more expensive to heat in the winter than in the summer
An ozonator device can boost electricity bills (talk to your hot tub retailer to see if this product makes sense for your hot tub)
Another factor to toss in the ring is the efficiency of your hot tub. A modern energy-efficient hot tub with improved insulation and powerful heaters can alter costs in a positive way.
If you are looking to get an estimate of the electricity costs for a hot tub, try using this energy efficiency calculator to get an initial ballpark, but please note that the most accurate information will come from the dealer that has all your hot tub specifications on hand.
If you are looking at a Mainely Tubs hot tub, please ask for our written Energy Cost Guarantee (we pay if we're wrong) for the electrical costs of every hot tub we sell….turns out we're the only retailer who offers this accountable guarantee!
Average Water Care Cost:
The basic level of hot tub water care (using bottled chemicals) costs around $20 per month to maintain your hot tub, however this depends on what water system that you choose. Upgrading your water care system may be initially more expensive but will save you money and maintenance time in the future. Additionally, top-tier salt water systems (that create water cleaners from salt and reduce the need for chemical additives) are exceptional for minimal maintenance and overall improved spa experience.
Hot Tub Cover:
While this seems like a small footnote, a good hot tub cover can be a make or break addition to your hot tub for keeping the heat in and making it more energy efficient!
Other Needed Products:
In order to keep your hot tub in top-condition all throughout the year, you will need to maintain your tub properly. You will need to regularly balance your water, clean and replace filters, clean/drain/refill your tub, and make sure it stays protected in harsh winter months. This routine maintenance will require some basic products and supplies but talk to your dealer to make sure you have everything you need. And for more details on hot tub maintenance, feel free to check out our detailed blog for more information.
P.S. How Long Does a Hot Tub Last?
While this answer will vary depending on the model of hot tub you choose (the more luxury models are designed to have the longest lifespan), the best way to lengthen the life of your hot tub is proper care and maintenance!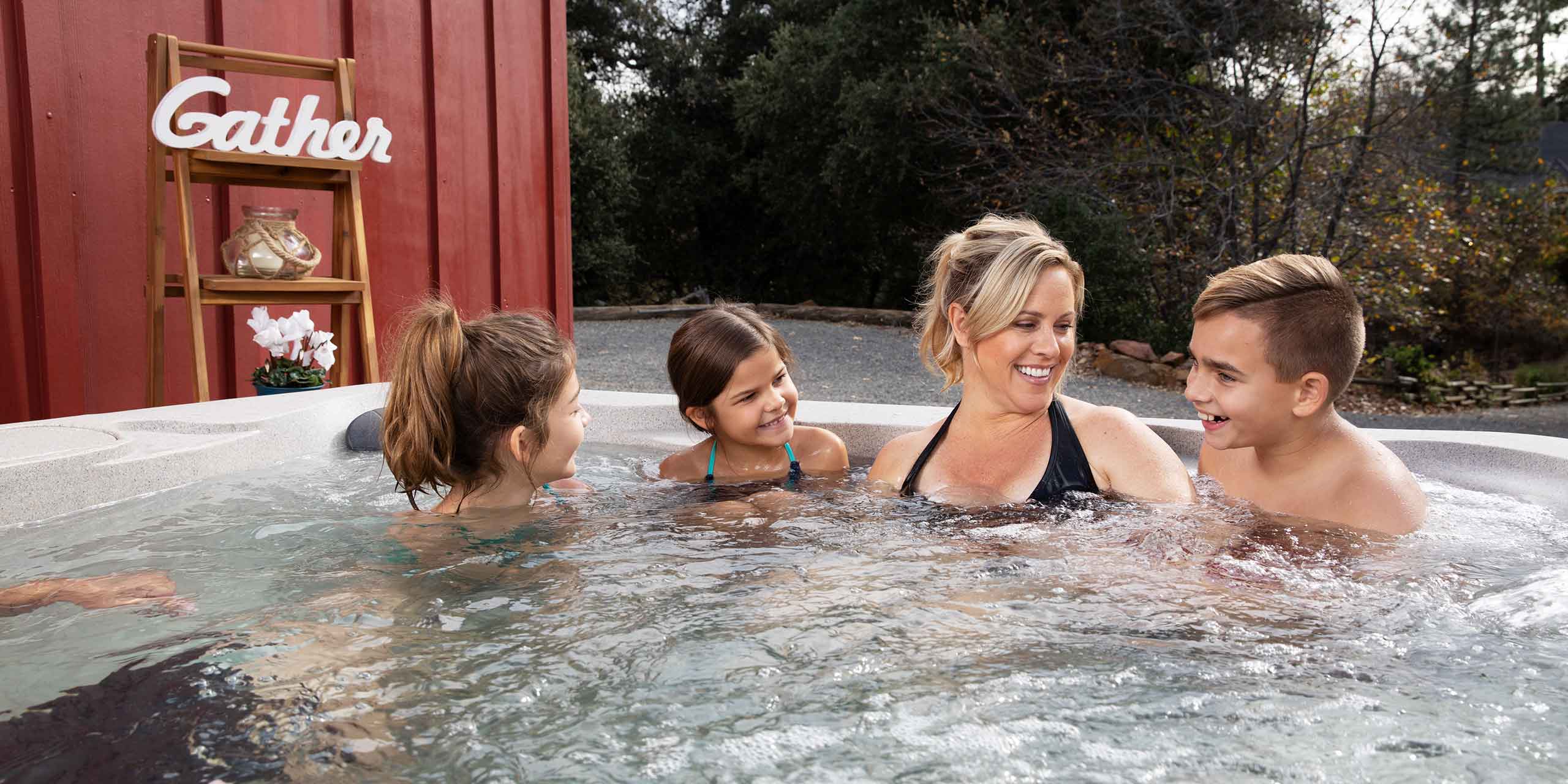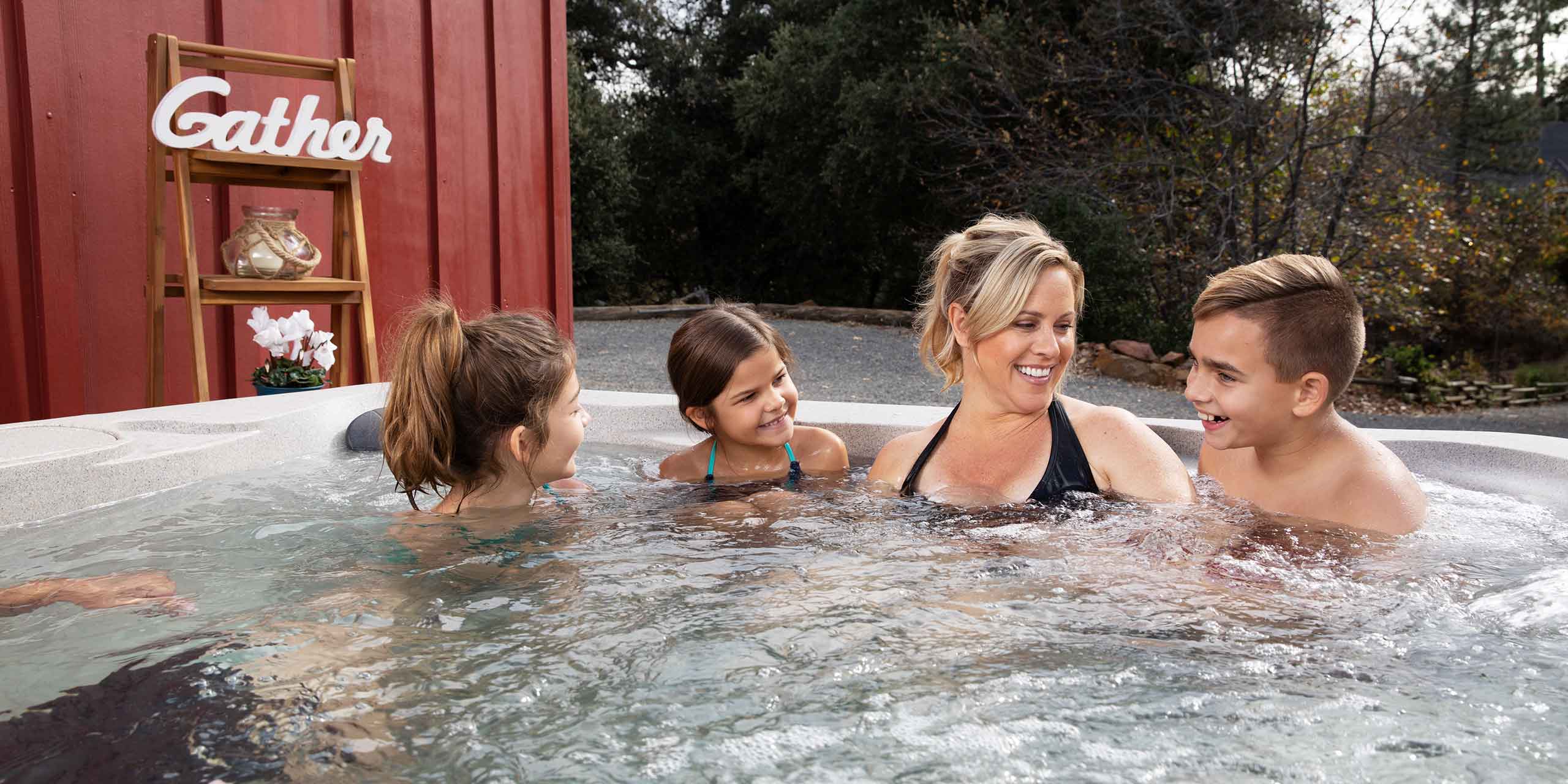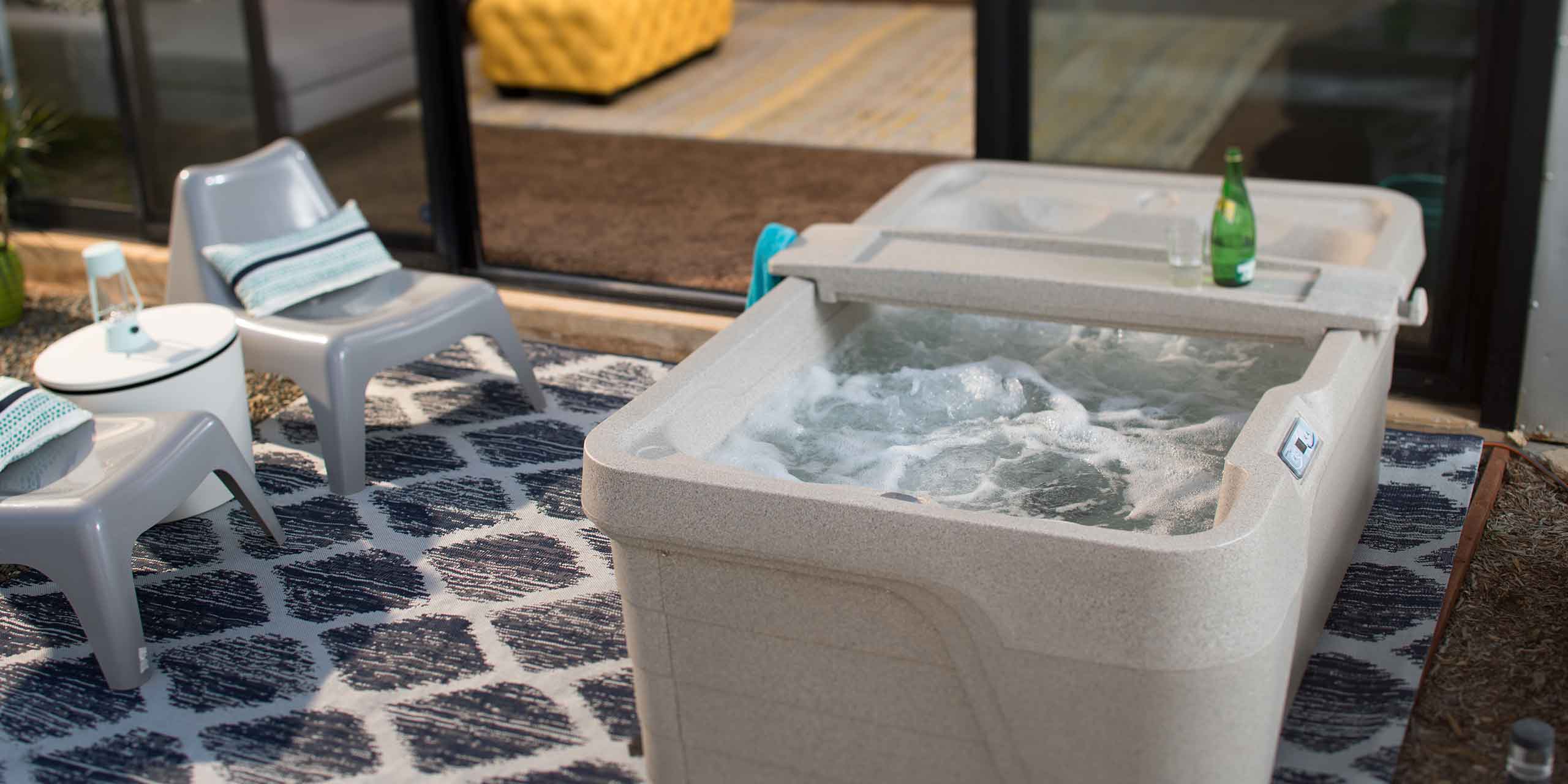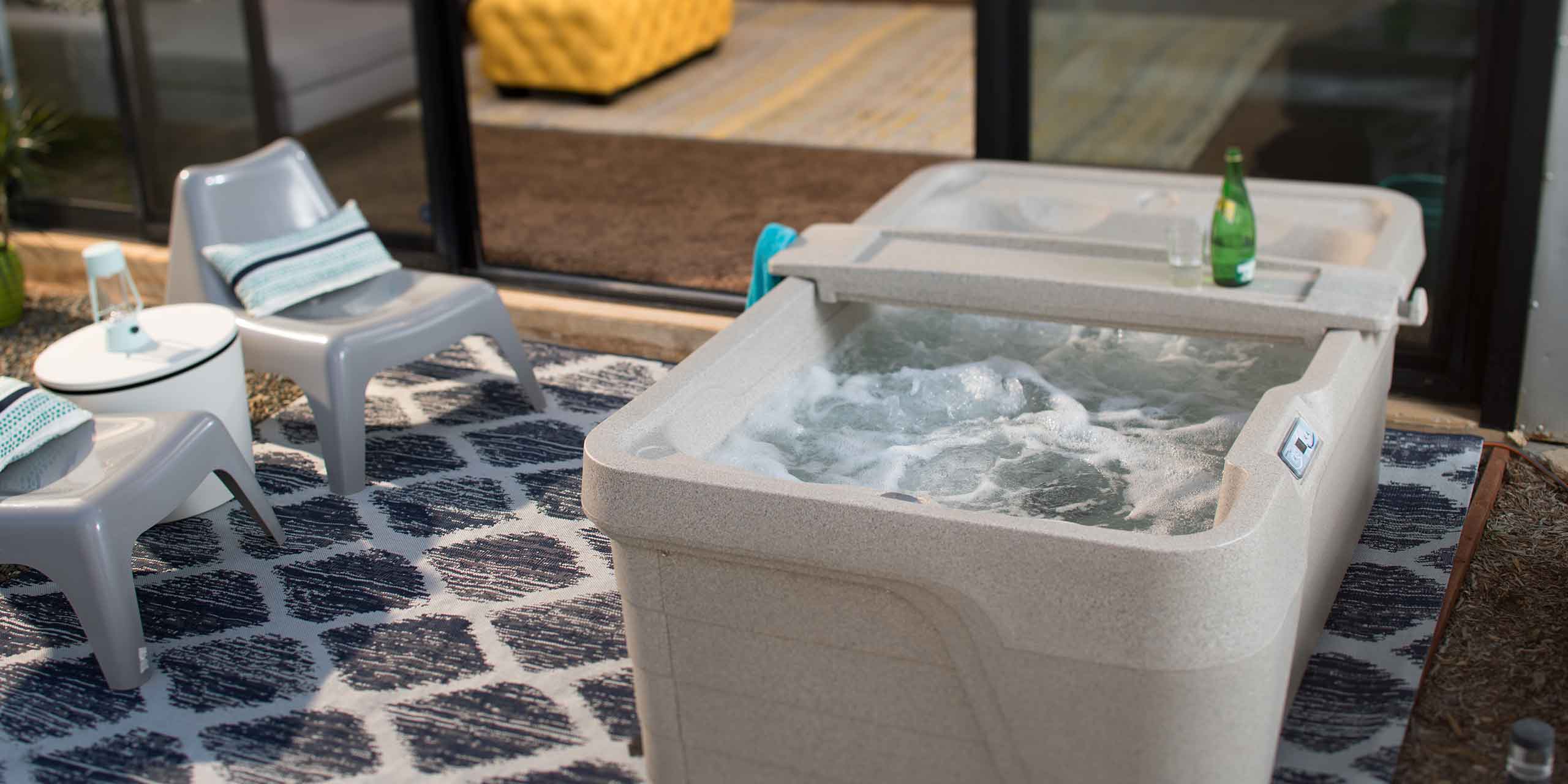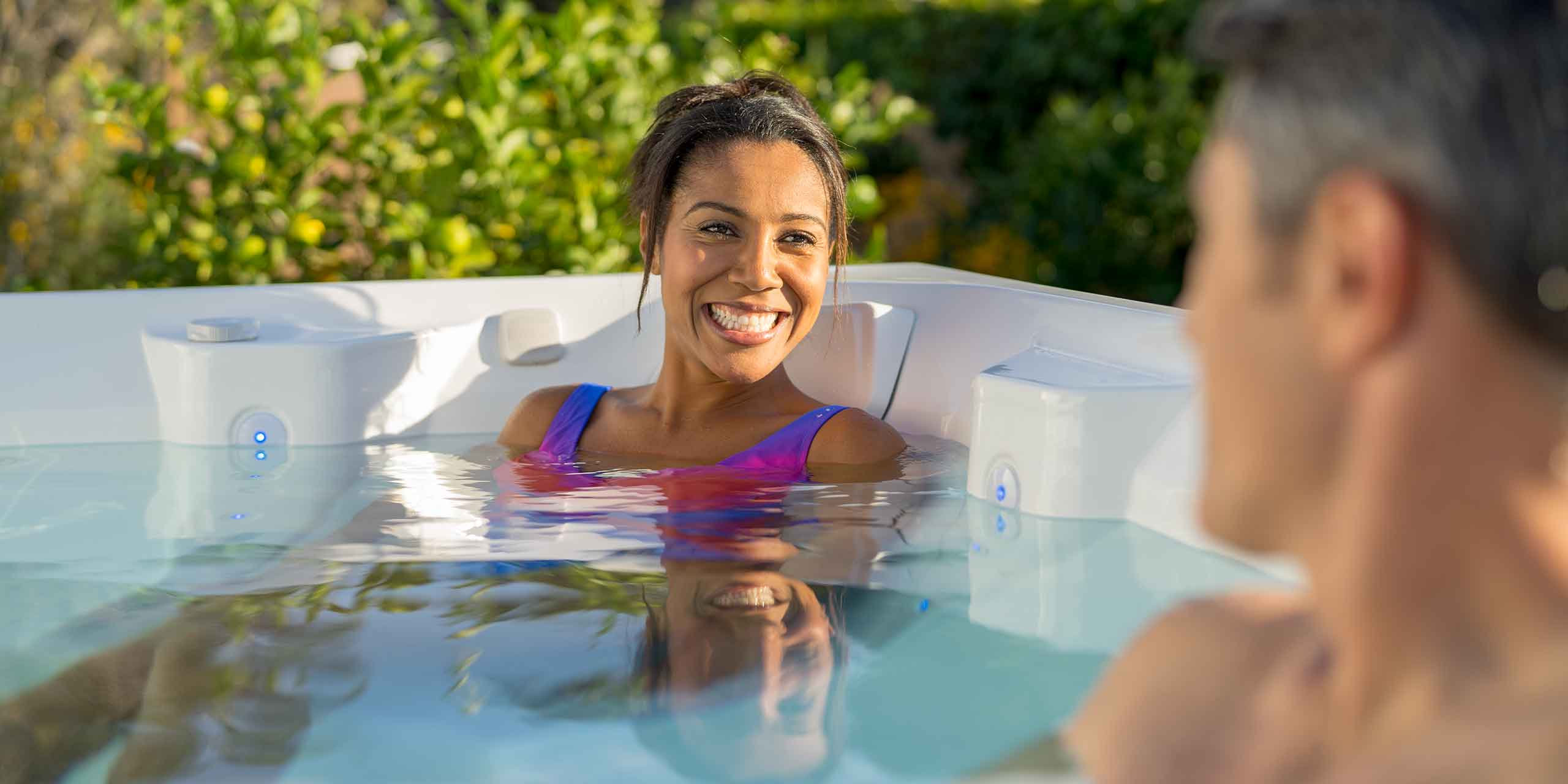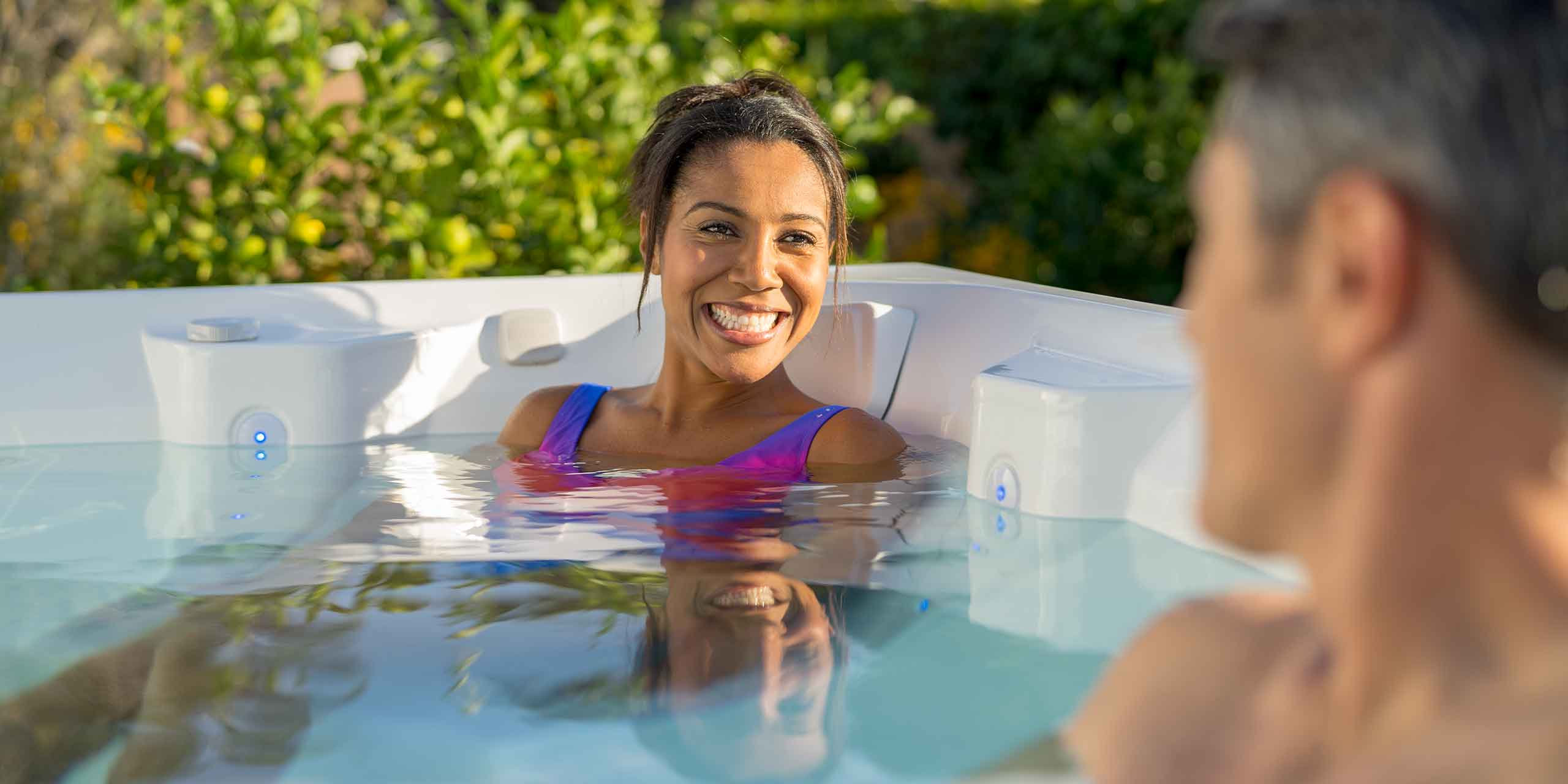 I'm Ready to Become a Hot Tub Owner! Now What?
It's exciting to become a hot tub owner, and it's a big responsibility. Here at Mainely Tubs, we want to help you with all stages of this process, and make sure you feel ready to set forth into hot tub ownership! We suggest reading our convenient online Hot Tub Buyer's Guide or simply download our "Ultimate Hot Tub Buyer's Guide." It's a complete printable reference guide with in-depth insights into everything you need to know about buying and owning a hot tub.
Need additional help? Give us a call, email us, or drop by our Scarborough or Rye showroom. We are always ready to give you all the details you need to make the right hot tub decision.
About Mainely Tubs in Maine, New Hampshire, and Massachusetts
Mainely Tubs is a 100% Employee Owned premier Hot Spring Spas dealer. We sell and service new hot tubs, used hot tubs, portable spas, swim spas, saunas, hot tub accessories, hot tub water care, and more. Our Brands Include: Hot Spring Spas, Caldera Spas, Freeflow Spas, Endless Pools Swim Spas, Finnleo Saunas, Covana, Leisure Time, Fresh Water, Silk Balance, and other brands you can trust.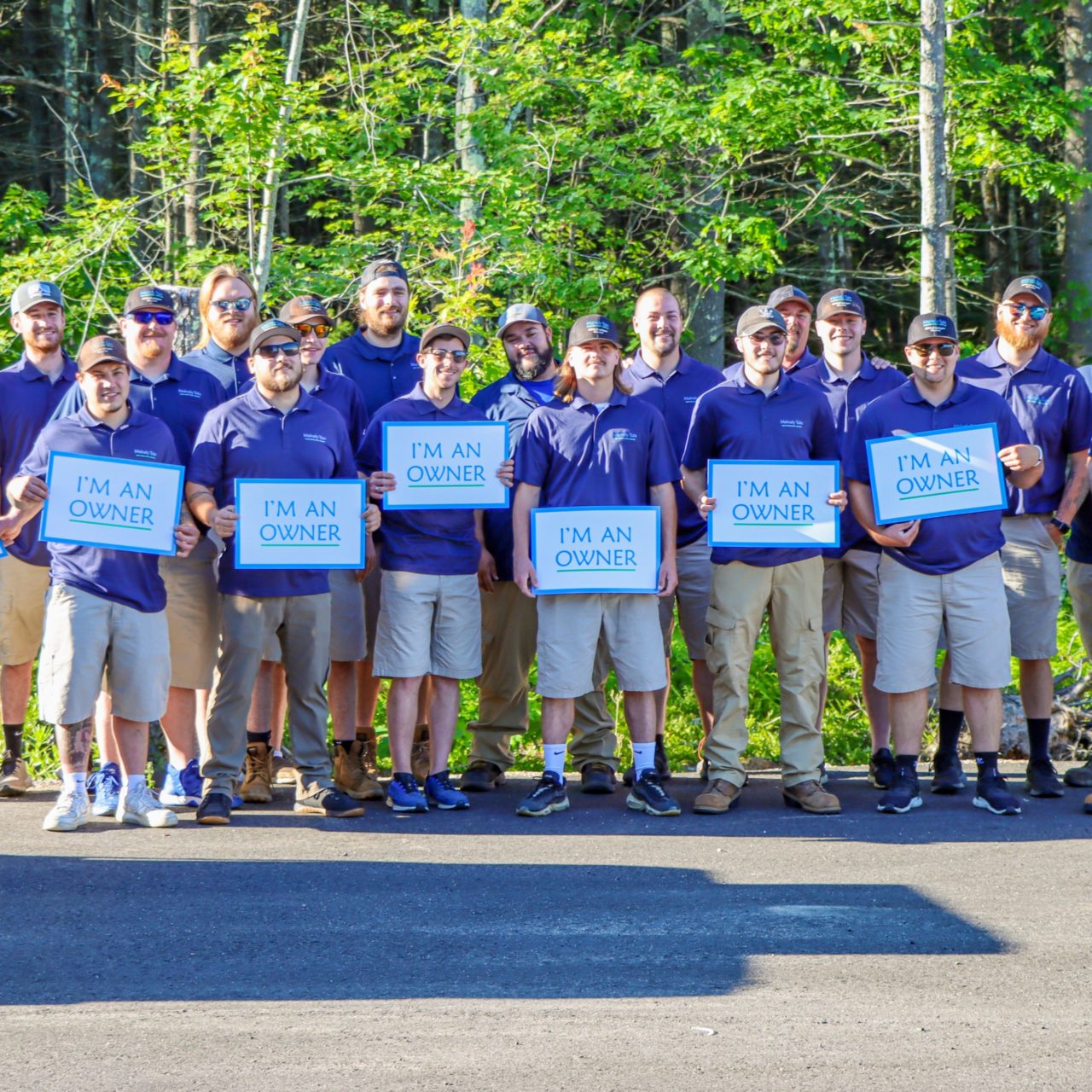 Related Hot Tub Articles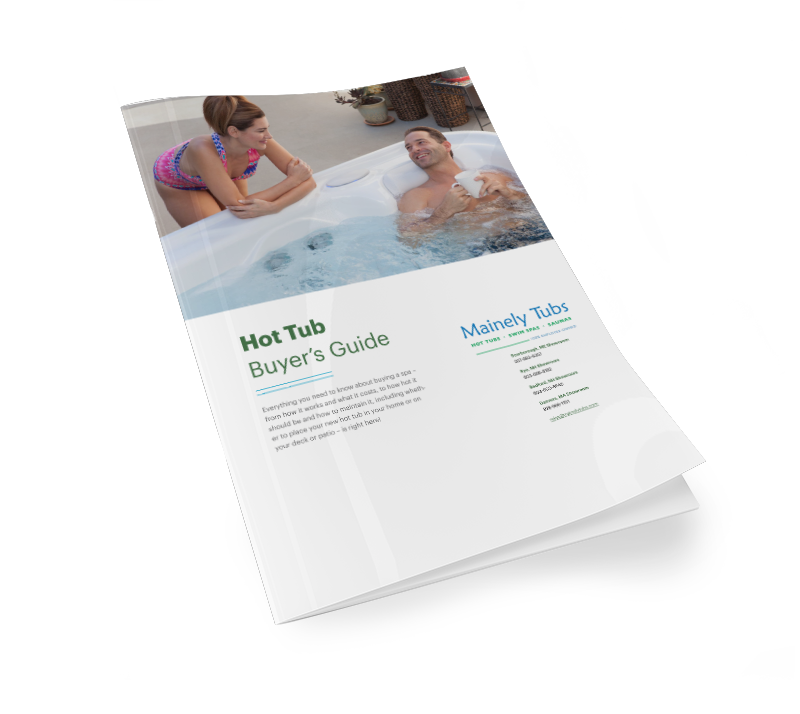 Download the Ultimate Hot Tub Buyer's Guide
Here's Everything You Need to Know!
We've pulled together everything you need to know about buying a hot tub. Learn about everything from hot tub functions & features to hot tub maintenance & costs all in one convenient guide.