Spoiler Alert: Maintaining a swim spa has come a long way in the last decade, and you'll be surprised at how easy it is to do with little effort at all!
But, you may ask, "How much swim spa maintenance will I personally have to do?"
OK. Great question. And we are going to answer that with a quick swim spa maintenance checklist here that includes everything you need to know to fully maintain your swim spa with minimal time, so let's get started.
Swim Spa Water Care Maintenance Checklist
How you maintain a swim spa mostly comes down to the water care. Clean water is essential for your swim spa, but most of the hard work is already done for you — by the swim spa itself.
Some swim spa models (within the premium/premier and mid-level systems), feature a dual water-purification that combines Ultraviolet C (UVC) with eco-friendly CD Ozone for crystal clear water with fewer chemicals than other swim spas. The installed ozone system destroys contaminants on contact.
Depending on the make and model, mid-level systems generally use the hydromassage swim spa pump on low speed with the same Ozone system for regular water circulation and optimal water quality, and the fitness systems rely on the continuous water rotation from the circulation pump.
Some FAQ Water Care & Maintenance Checklist Questions:
How much chlorine do I need to use? Back to the Ozone system, this is a great assistant to the chlorine to sanitize the water. Not only is it a more natural process, but it will also help reduce how much chlorine you need to use.
How much water maintenance products will I use? Honestly, it will depend on you! How often is the swim spa being used and how many people are typically in the swim spa? That will impact the pH (the measure of how acidic the water is) and which products are needed to maintain the proper balance.
Wait, how would I know pH?! Rest easy. Your swim spa dealer provides with you with test strips that are easy to use and simple to read!
How much time will I spend maintaining this water chemistry? Again, it will all depend on you, and there is a bit of a learning curve at the beginning as you develop your normal routine, but you'll be in the swing of things in no time.
Can someone else handle my water care maintenance? Sure; talk to your local swim spa dealer about whether they offer water care contracts and if they offer a frequency that meets your needs.
Additional Swim Spa Cleaning Checklist Items
Clean and replace swim spa filters
To ensure proper water flow, your swim spa filter cartridges need to be clean and free from debris. Just give them a quick weekly check and clean them every four weeks or so but check with your swim spa dealer on specific cleaning recommendations based on your swim spa and your usage. And, as for replacement, swim spa filters should be replaced on the specified replacement schedule, or as needed, especially if the cleaning is no longer doing the trick.
Drain and clean the swim spa
Just like hot tubs, swim spas need to be drained and receive thorough shell cleanings to get rid of any bacteria and make it feel brand new. Your swim spa dealer will tell you what specific products you should use (and the ones to avoid) and give you a cleaning schedule you should follow. Go ahead and plug these reminders into your smartphone calendar so you don't forget! (One important clue: if the balanced water doesn't look as clear as it usually does, it is likely time for a clean).
Winterize your swim spa when you go away
While swim spas can be used year-round even in the coldest climates, they aren't meant to go unused in the winter without proper protection. If you live in a freezing climate and you won't be using your outdoor swim spa for the winter, you will need to talk to your local swim spa dealer about getting a professional service to properly winterize your swim spa. If you skip this step or you improperly winterize it, you are putting your swim spa at great risk since freezing damage is very expensive to repair.
Operating Swim Spa Checklist: Fuel Your Swim Spa with Efficient Energy
Keeping your energy bill low is important and the premium/premier and mid-level systems are designed to do exactly that. Dependent on your swim spa make and model, it may provide several layers of insulation to conserve heat, enhance the energy efficiency, and lower operating costs.
The system's three layers include a three-quarter inch, two-pound density EPS (Expanded Polystyrene) foam and reflective film attached to the inside of the cabinet, combined with a two-inch thick heat blanket made of high-quality recycled textile fibers and foil film, attached on the inside of the steel frame. The combination of these materials provides maximum thermal performance.
Swim spa covers are also essential for keeping energy costs low. There are different options for covering your swim spa. You may opt for a bi-fold cover/lifter that helps maintain heat and reduces evaporation, or you may prefer a lifting system that lends itself to easier operation (especially by a single user) and ensures a tight seal between covers, which prevents heat loss and evaporation, and optimizes efficiencies.
Want to Learn More About Swim Spa Maintenance & Product Options?
At Mainely Tubs, we pride ourselves on being experts in the swim spa industry, and we are so much more than salespeople. Whether or not you are in the consideration phase or ready to buy, let us know how we can best help you. When you are ready, give us a call, email us, or pop by our showrooms in Scarborough, Maine or Rye, New Hampshire. We're always here to help you find the right swim spa that meets your needs and budget!
About Mainely Tubs in Maine, New Hampshire, and Massachusetts
Mainely Tubs is a 100% Employee Owned premier Hot Spring Spas dealer. We sell and service new hot tubs, used hot tubs, portable spas, swim spas, saunas, hot tub accessories, hot tub water care, and more. Our Brands Include: Hot Spring Spas, Caldera Spas, Freeflow Spas, Endless Pools Swim Spas, Finnleo Saunas, Covana, Leisure Time, Fresh Water, Silk Balance, and other brands you can trust.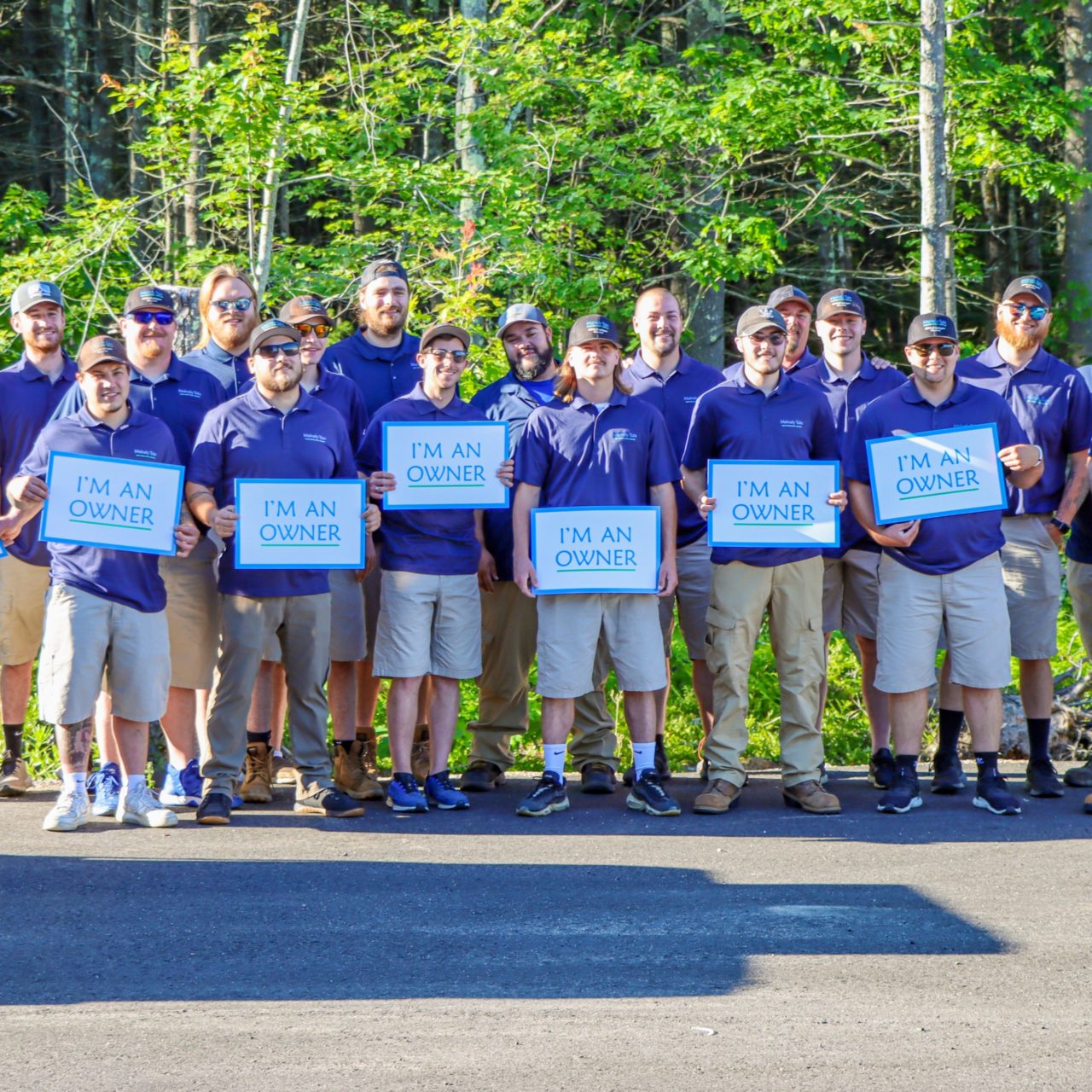 Related Swim Spa Articles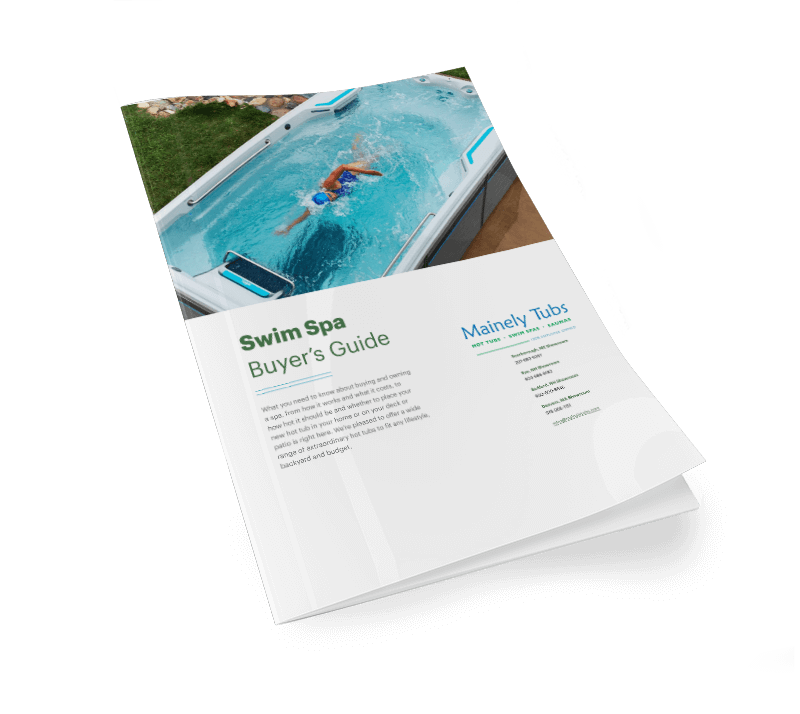 Download the Swim Spa Buyer's Guide
Here's Everything You Need to Know!
We've pulled together information about all things swim spa. If you have questions, you'll find the answers here. Get your free guide now!