If you've ever looked into putting a traditional inground swimming pool at your home, you know how overwhelming the process is. Huge costs, intense construction and installation requirements, extensive and expensive maintenance, and harsh chemical chlorine requirements are just a few of the items on a lengthy requirement list — all for a few short months of use (in most colder climates). But, don't worry, your swimming dreams won't be crushed. We are going to detail why a swim spa is the better, less stressful option for you to consider!
First Things First … What Is A Swim Spa?
A swim spa bypasses all of the downsides of a traditional inground swimming pool, and instead delivers the ultimate swimming experience, allowing you to swim-in-place utilizing the best-in-propulsion swim machines and jet technology.
Even though the physical size of a swim spa is much smaller than a traditional pool, the workout is not. Instead of the "stop and flip turn" pauses of lap pool swimming, swim spas provide an "endless" swim-in-place experience and efficient swim spa workout each and every time. Not to mention, this 24/7 accessible pool never has an off season.
Swim Spa vs. Swimming Pool: Let's Do This!
There are so many categories that differentiate the unique differences between a swim spa and a swimming pool, so we broke it down into key categories below.
Physical Space
Inground pools:
It's probably going to take up most of your backyard, leaving little room for any other outdoor activities.
Swim spas:
The size varies between models, but these dynamic systems can easily fit outdoors and even offer easy indoor installation in existing rooms (garages, basements, sunrooms) due to modular construction. You can also have a swim spa in separate enclosure. Visit our swim spa dimensions article for actual measurement ranges to accommodate both small or large spaces.
Initial Purchase Cost
Inground pools:
These large pools can cost many thousands of dollars and require large enclosures.
Swim spas:
Swim spas are a much more affordable option to get the full swim experience you want – including unique fitness workouts and hydrotherapy massage. As a rough ballpark, you can expect to spend anywhere from ~$17,000 – $52,800. Check out our swim spa pricing resource guide that covers categories and price points in much greater depth.
Ongoing Energy Costs
Inground pools:
These are extremely expensive to operate due to the overall pool size and the extremely large volume of water involved. This is especially true if you decide to extend the season by a few months and tack on additional heat and energy bills.
Swim spas:
These smaller systems use significantly less water and are much more affordable to heat and maintain due to their compact size. If keeping your energy bill low is important, these systems are designed to do exactly that. Depending on the make and model, swim spas may have several layers of insulation to conserve heat, enhance the energy efficiency, and lower operating costs even further. Read more about simple swim spa maintenance.
Ongoing Water Maintenance Costs
Inground pools:
These cost a pretty penny to maintain and you'll spend a lot of money on harsh and expensive chemicals. Even then, the pH balance is difficult to maintain properly.
Swim spas:
First, swim spas are much smaller, so they are much easier and more affordable to maintain. Swim spas also use minimal chlorine and chemicals – making it less expensive and much gentler on your skin and eyes. And the other water care requirements are very basic (like quick pH strips to easily maintain the balanced water), regular quick filter cleans, and some easy deep cleans a year. Visit our swim spa water care and maintenance page to learn more.
Year-round usage
Inground pools:
Even with all the intensive and expensive ownership requirements of inground pools, your actual time spent enjoying these pools is pretty limited, especially in colder climates. Plus, the "closing" of the pool (a.k.a. winterizing) is intense and very pricy.
Swim spas:
There is no limited "swim season" with swim spas. Swim spas can be used all year, whenever you want to use them, even in the coldest of climates!* You can even put them indoors!
*Winterizing applies to swim spas only if your machine is outdoors and you are leaving for the winter season, but it's not as intensive as closing up an inground swimming pool.
Swimming experience
Inground pools:
Most traditional in-ground pools only allow 4-5 strokes before each flip-turn, and it's pretty challenging to get the workout you need or want, especially if you are an endurance athlete or you are training for an aquatic competition.
Swim spas:
You'll want to get the make/model that caters exactly to your swimming needs. To point you in the right direction for the best swim spa model for you, consider these swim technology/swim current distinctions across the three distinct categories within the swim spa family:
Entry-level Systems
As the most affordable options that are easiest on the budget, these systems offer a basic and smooth swim-in-place exercise. Some models and brands even offer a turbulence-free experience through airless jets as opposed to the jets that rely on air pressure to generate resistance. If you are looking for more from the swim-in-place experience, continue onto the next two swim spa categories.
Mid-level Systems
These systems utilize the currents found in entry-level systems but usually employ a greater number of jets geared towards delivering more resistance with a superior feel. These systems are for people that want more versatility in the types of exercises they can do and more space to do it. In general, you will have access to more options with the mid-level systems compared to the entry-level systems, including a more customizable swim-in-place experience. If you still want even more, the next swim spa category has it all.
Premium/Premier Systems
These systems are designed to deliver the best swimming and exercise experience.This category offers more unique options when it comes to the generation of swim currents and resistance that go beyond jets for the best swim-in- place experience. Some brands utilize propellers or paddlewheels to deliver non-turbulent currents, while others offer swim machines to produce a swimming lane with laminar flow that is deeper and wider than your swimming stroke. If you want the best swim experience that most mimics swimming in open water with zero turbulence, you'll want to explore premium systems more with your local swim spa dealer.
Fitness Options
Inground pools:
Swimming or basic standing aquatic aerobics are the most common workouts here. (Although some aquatic machines may work in the shallow end of pools but will require you to look into options).
Swim spas:
This is a whole other ballgame! Depending on your make and model, or the accessories you choose, you can turn your swim spa into the ultimate fitness machine with the inclusion of things like a hydraulically run underwater treadmill* (*exclusive to select premium/premier systems), aquatic bike, rowing or resistance equipment, or even a swim tether to help beginner-level swimmers or to perfect your form with added assistance.
Entertainment
Inground pools:
Of course, this is a great spot to enjoy with family and friends, but this inground pool is limited to those few warm months a year.
Swim spas:
With year-round access, you have options to make your swim spa the place to be. It's up to you to choose what you want: More room to swim, more hydromassage seating, or even dual-purpose and dual-temperature control that lets you have both a swim spa and a hot tub in one system. With all the swim spa options and possibilities to choose from, it far surpasses what an inground pool can be.
Installation
Inground pools:
This installation is very intensive and may take months, not to mention may require some pricy excavation and construction work in addition to some required landscaping/extensive fencing, etc.
Swim spas:
We went into depth on our swim spa installation page – and it's pretty simple! You'll be up and swimming in no time!
P.S. What about a swim spa vs small pool? Great question! Essentially most of these differences will still apply to a small inground pool, meaning that swim spas still win on size, cost, usage, maintenance, and functionality.
A Swim Spa Is Absolutely the Right Choice for Me! Where Do I Get Started?
At Mainely Tubs, we are happy to work with you on this new swim spa process, from helping you find the right model, to installation and delivery day. When you are ready, give us a call, email us, or pop by our showrooms in Scarborough, Maine or Rye, New Hampshire. We're always here to help you find the right swim spa that meets your needs and budget! We look forward to talking more about the best swim spa for you!
About Mainely Tubs in Maine, New Hampshire, and Massachusetts
Mainely Tubs is a 100% Employee Owned premier Hot Spring Spas dealer. We sell and service new hot tubs, used hot tubs, portable spas, swim spas, saunas, hot tub accessories, hot tub water care, and more. Our Brands Include: Hot Spring Spas, Caldera Spas, Freeflow Spas, Endless Pools Swim Spas, Finnleo Saunas, Covana, Leisure Time, Fresh Water, Silk Balance, and other brands you can trust.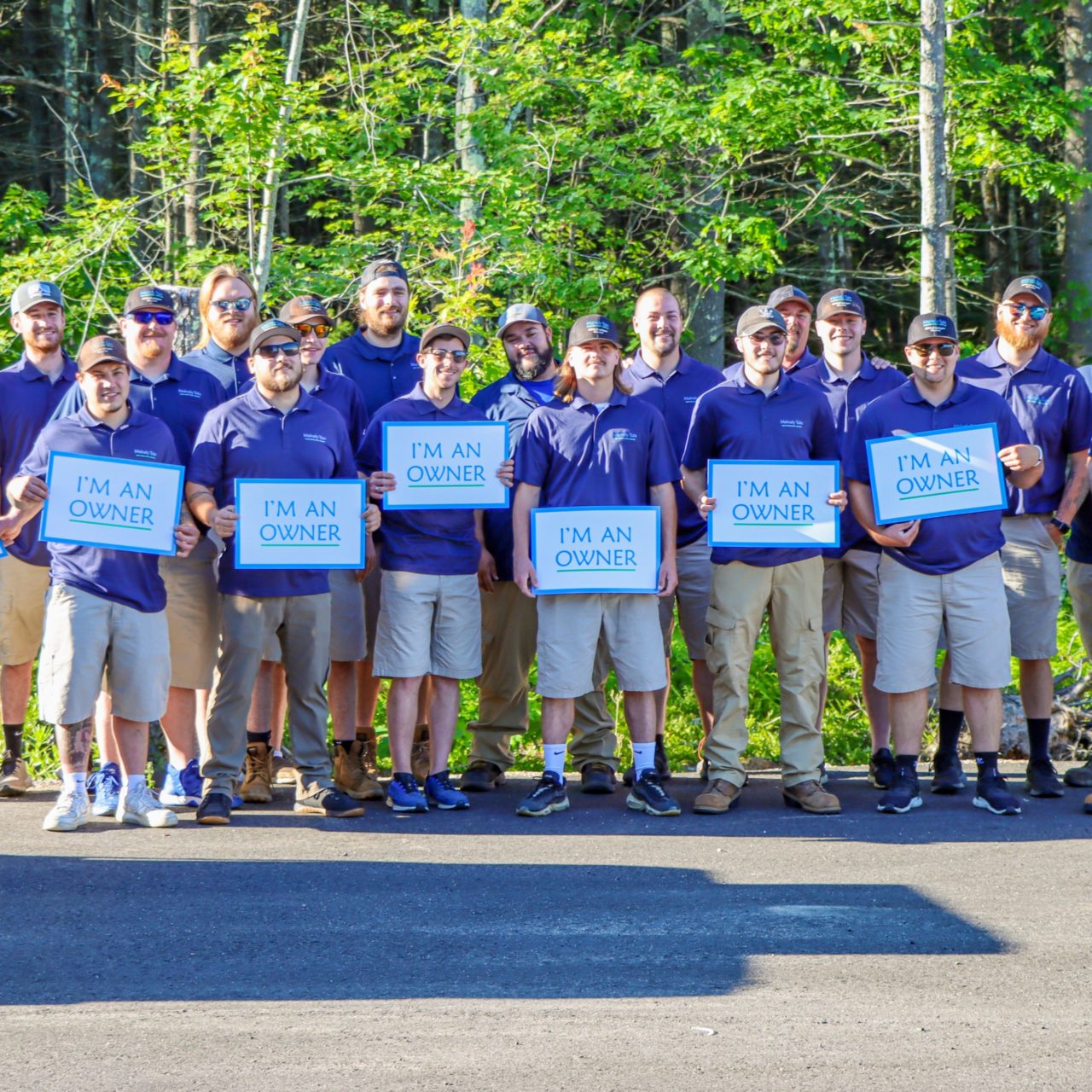 Related Swim Spa Articles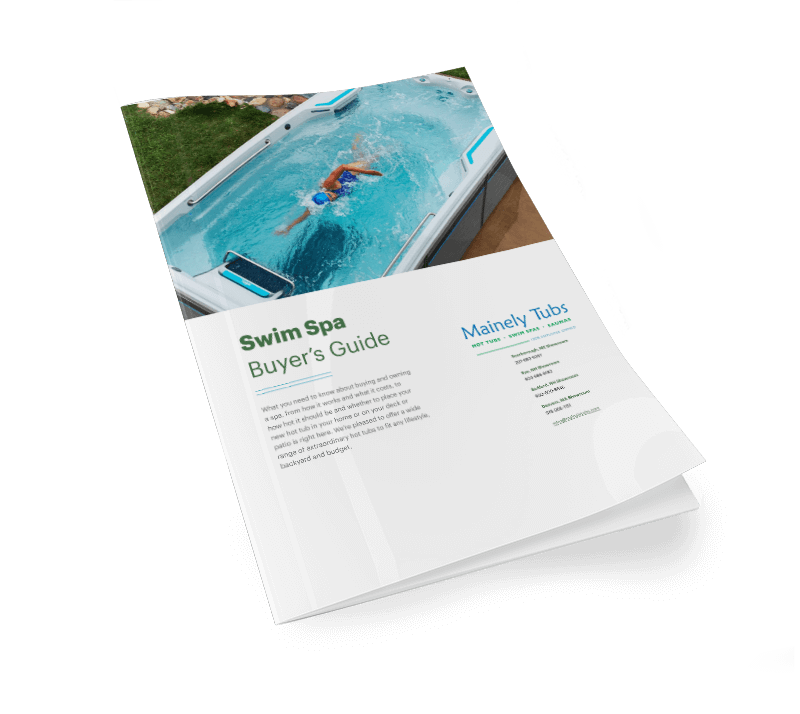 Download the Swim Spa Buyer's Guide
Here's Everything You Need to Know!
We've pulled together information about all things swim spa. If you have questions, you'll find the answers here. Get your free guide now!